Sunday September 19th, 2021
Sylvan Esso in Concert
@Bayou Music Center
Sylvan Esso is the Durham, NC duo of vocalist Amelia Meath and electronic musician Nick Sanborn. This weekend they will be at Bayou Music Center downtown in Bayou Place.
Sylvan Esso was not meant to be a band says their bio at Sylvan Esso.com. "But, Amelia Meath had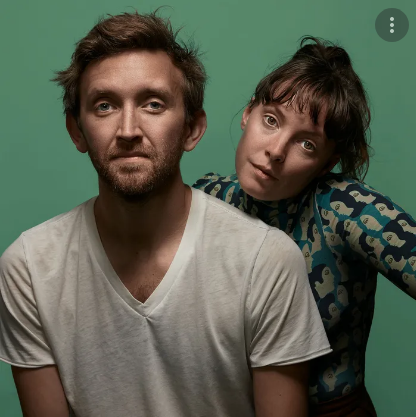 written a song called "Play It Right" and sung it with her trio Mountain Man. She's met Nick Sanborn, an electronic producer working under the name Made of Oak, in passing on a shared bill in a small club somewhere. She asked him the scramble it, to render her work his way. He did the obligatory remix, but he sensed that there was something more important here than a onetime handoff: Of all the songs Sanborn had ever recast, this was the first time he felt he'd added to the raw material without subtracting from it, as though, across the unseen wires of online file exchange, he'd found his new collaborator without even looking.
Meath felt it, too. Schedules alligned. Moves were made. And as 2012 slipped into 2013, Sanborn and Meath reconvened in the unlikely artistic hub of Durham, N.C., a former manufacturing town with cheap rent and good food. Sylvan Esso became a band. A year later, their self-titled debut - a collection of vivid addictions concerning suffering and love, darkness and deliverance - arrives as a necessary pop balm, an album stuffed with songs that don't suffer the longstanding complications of that term.
These 10 tunes were realised and recorded in Sanborn's Durham bedroom during the last year, an impressive feat considering the layers of activity and effects that populate them - the dizzyingly crisscrossed harmonies of "Play it Right," the gorgeously incongruous elements of "Wolf," the surreptitiously minimalist momentum of "HSKT." Sanborn's production is fully modern and wonderfully active.

He enlists obliterating dubstep stutters and crisp electropop pulses, hazy electrostatic breezes and epinephrine dancefloor turnarounds.
Bayou Music Center
in Bayou Place
520 Texas Ave
Houston, TX 77002
Directions (Map)
Phone: (713) 230-1600
Korn in Concert
The Woodlands Pavilion
With Staind & Fire From the Gods.
More info at www.woodlandscenter.org
Sunday September 19, 2021 6:30 PM
2005 Lake Robbins Dr, The Woodlands, TX 77380
Directions (map)
Houston Astros vs. Arizona Diamondbacks
Major League Baseball at Minute Maid Park
More information at www.astros.com
Sunday, September 19, 2021 1:10 PM
501 Crawford St, Houston, TX 77002
Directions (map)
Houston Symphony
Classical Concert
Jones Hall
World class live performances, wherever you are, in person or live streaming. Performer and performance information coming soon
Tickets at 713.224.7575 or www.houstonsymphony.org
Sundays, September 19, 2021 2:30 PM
615 Louisiana St, Houston, TX 77002
Directions (map)
Shen Yun Performing Arts
Wortham Center
Shen Yun invites you to travel back to the magical world of ancient China. Experience a lost culture through the incredible art of classical Chinese dance, and see legends come to life. Shen Yun makes this possible by pushing the boundaries of the performing arts, with a unique blend of stunning costuming, high-tech backdrops, and an orchestra like no other. Be prepared for a theatrical experience that will take your breath away! More information at www.shenyun.com/Houston
Sunday, September 19, 2021 1:00 PM
501 Texas Ave, Houston, TX 77002
Directions (map)
Ali Siddiq
@Houston's Improv
Ali Siddiq is stand-up comedian, public speaker, and writer out of Houston. Ali's unique style of stand-up began behind the walls of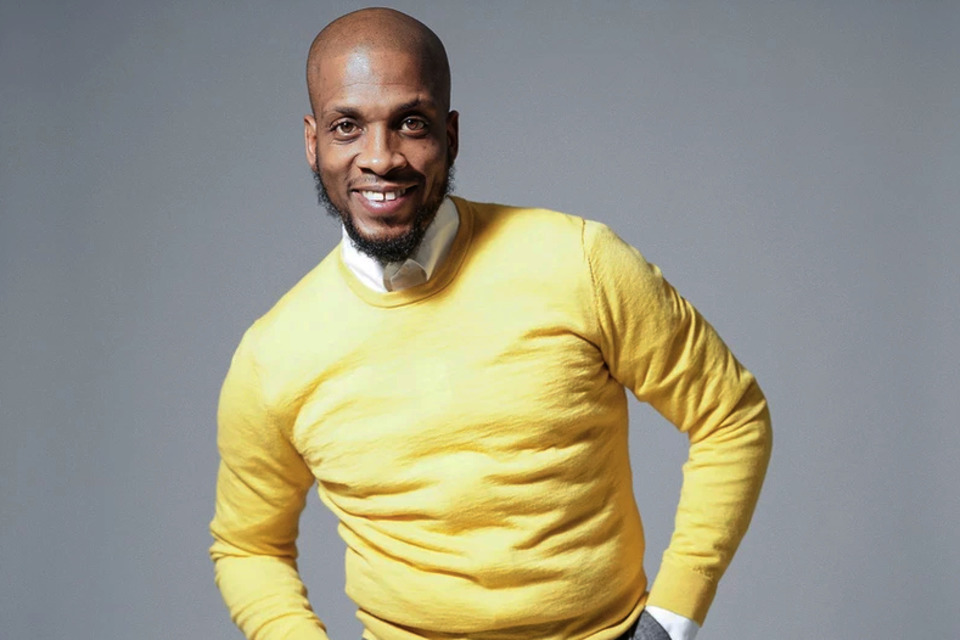 incarceration, an incubator for interesting experiences and good stories.
People received their first taste of Ali Siddiq when he appeared on HBO's DEF COMEDY JAM and LIVE FROM GOTHAM, and in 2013 he was named Comedy Central's "#1 Comic to Watch".
The Improv
7620 Katy Freeway Space
455 Houston, TX 77024
Directions
Buy tickets over the phone:
713-333-8800
Marc Broussard
plus Kirk Thurmond
@The Heights Theatre
Sunday 9/12/2021 8:00 PM
Door Open 7:00 PM
Marc Broussard is a singer, songwriter, performer, and humanitarian. His commitment to making the world a better place is a mantra that he has been bound to since the beginning of his career. It has always been about tying music to a mission, one reason that his new studio album entitled A Lullaby Collection SOS III and book, I Love You For You, were created to educate and inspire younger audiences.
The album, the third in Broussard's independently released SOS ("Save Our Soul") series, finds him re-imagining a series of standards that are easily identified as lullabies—songs such as "Danny Boy," "Sweet Baby James," "Moon River," among others, which are calming, soothing and enticing all at the same time. The 11-song album also includes two Broussard originals, "Bedtime" and "Gavin's Song."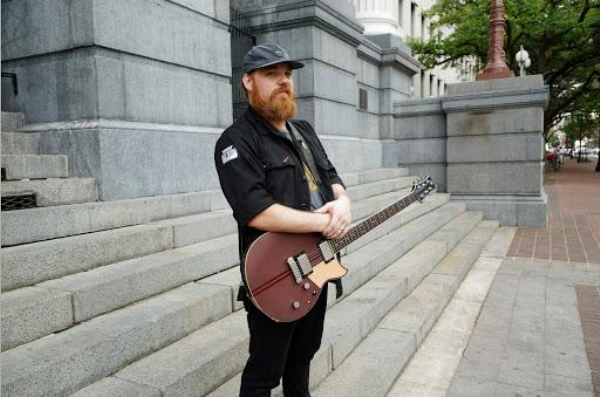 While the songs might be geared to younger ears, Broussard's soulful signature sound, expressive vocals and sweeping orchestration offer a universal appeal for listeners of all ages. "I wanted this to be a recognizable covers album," Broussard explains. "Danny Boy" and "Moon River" were songs I could never imagine recording. But when I did my research and heard the various versions of these songs, especially the Andy Williams' renditions, I was so taken. I was never a big Andy Williams fan, but all of a sudden, I found his voice so spectacular. There is grace attached to every one of his performances that I wanted to emulate throughout this entire record. No other artist had done this to me."
The material on A Lullaby Collection SOS III is culled from iconic songs that Broussard has always felt a particular attachment to. "The initial intention of the SOS series was to share with my younger fans the music that had shaped my life and to be faithful to the spirit of the originals." Broussard said. "The second album, SOS II: Soul on a Mission, took on a new meaning. I feel that it's important to use whatever privilege society says I have and to use that energy to help reshape the world around me into something a little more equitable."
A Lullaby Collection SOS III is Broussard's third covers album of his career. His first, SOS: Save our Soul, was a collection of R&B classics. The second, SOS II: Soul on a Mission, delved further into the vaults of R&B, soul, and rock (released in 2016). Broussard donated 50% of the profits from these albums to City of Refuge, an organization that seeks to lead individuals and families on a journey to self-sufficiency.
"It's easy for me to move the needle," Broussard maintains. "I stand in front of huge numbers of people a dozen times a month. I've done so for the last 17 years . . ."


Coinciding with the release of his new album, Broussard is making his debut as an author with I Love You For You. The book is intended to teach children that every individual is special in his or her own way, and has something wonderful to offer, regardless of circumstances or special needs. It emphasizes that everyone deserves inclusion, affirmation, and appreciation simply for who they are. The lesson that the child is left with is that it's important to respect others and value them accordingly.
The project was inspired by Rebekah Phillips, an award-winning children's book illustrator who happens to be the wife of one of his longtime friends. "For years we had spoken about doing a project together," Broussard says. "Then I ran into her at a concert and the idea came up again. I ended up writing the book on my plane ride home between Washington D.C. and Atlanta."
"The book and the album go hand in hand, at least in spirit," Broussard suggests.
A portion of the proceeds from sales of both the album and the book will be donated to Our Lady of the Lake Children's Hospital in Baton Rouge, Louisiana. As a Louisiana native, this hospital holds a special place in Broussard's heart. Our Lady of the Lake Children's Hospital is Louisiana's fastest growing children's hospital treating more than 100,000 patients annually from across Louisiana, Mississippi, and Texas. For more information, visit https://ololchildrens.org/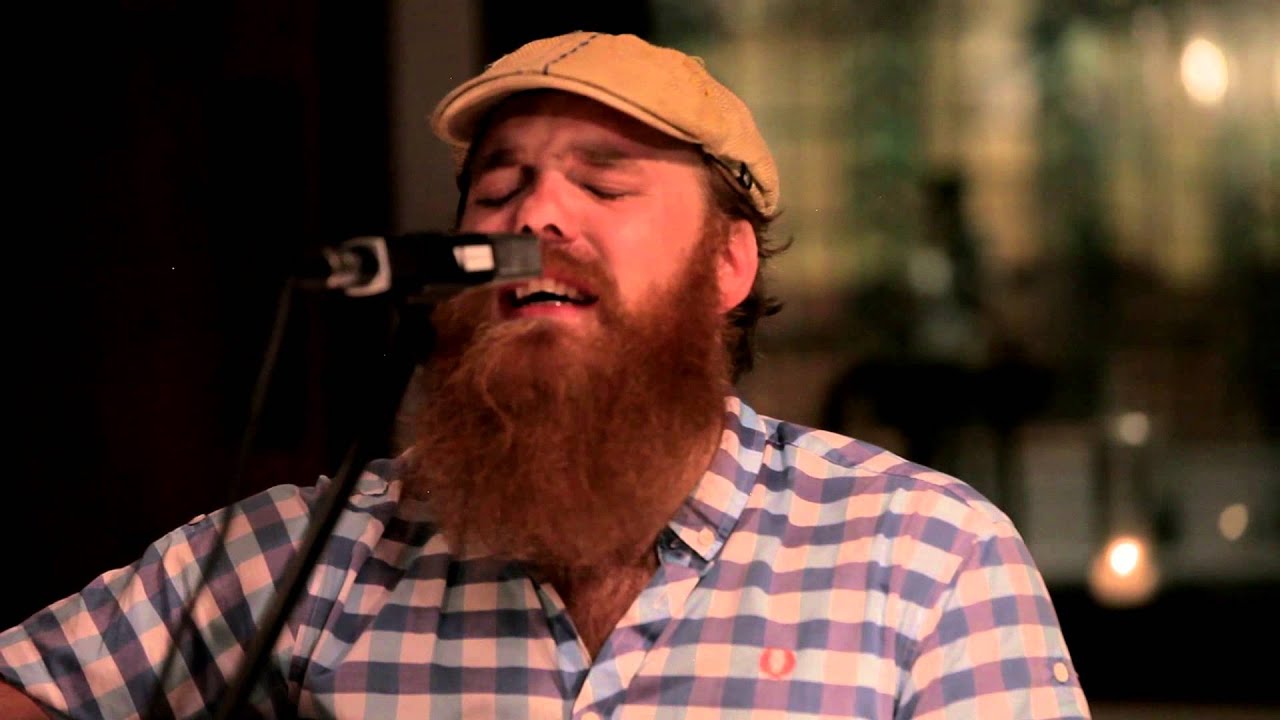 Broussard's charitable efforts extend well over a decade, beginning with his self-released album Bootleg to Benefit the Victims of Hurricane Katrina in 2005 and his efforts to organize the Momentary Setback Fund to provide financial assistance to those displaced by both Hurricane Katrina and Hurricane Rita. He's also taken part in a USO tour to entertain troops in the Middle East. More recently, he established his SOS Foundation as a conduit to help raise money for other worthy causes, such as the United Way and Habitat for Humanity.
"A lot of it has to do with the people who raised me," Broussard explains. "My parents are wonderful, human beings who encouraged us to do everything we can for people that need the help. That's a value system that's been with me since birth."
This kind of crusade was especially appealing as far as Broussard's intentions were concerned. "Philanthropy has been a big part of my life for a long time," he says. "I've found that artists like me are uniquely positioned to raise awareness and make a difference in our own communities and beyond. In 2015, I decided to make philanthropy a more permanent part of my life by establishing the SOS Foundation. The goal is to use music, both recorded and live, to raise money for causes I'm passionate about."
The son of acclaimed Louisiana Hall of Fame guitarist Ted Broussard, the younger Broussard was raised in Carencro and Lafayette Louisiana, an area that he continues to call home. He released his debut album, Momentary Setback, independently at the age of 20, but his gift for making music was evident well before then. He made his stage debut at age five belting out "Johnny B. Goode" while sitting in with his father's band, the legendary The Boogie Kings.
In 2004, Broussard released his major-label debut, dubbed Carencro. The album's thematic centerpiece is "Home." that hickory-smoked slab of Bayou soul that's aged and evolved along with the singer himself. That album, and the others that followed, revealed Broussard as an old-school Southern soul singer blessed with both a rarefied talent and an innate stylistic and emotional authenticity, an artist whose old school blend of rock, R&B, soul, and sensitivity have made him one of the most indelible artists of his generation.
"It's easy for me to move the needle," Broussard maintains. "I stand in front of huge numbers of people a dozen times a month. I've done so for the last 17 years, and I attempt to communicate honestly each time. Music has the power to reshape the world and I'm very, very fortunate to be part of that process."
A Lullaby Collection SOS III and I Love You For You will be released on November 15, 2019.
Stories Worth Weekend Reading
The Taliban's Return
Is Catastrophic for Women
As a photojournalist covering Afghanistan for two decades, I've seen how hard the country's women have fought for their freedom, and how much they have gained. Now they stand to lose everything.
One morning in the summer of 1999, Shukriya Barakzai woke up feeling dizzy and feverish. According to the Taliban's rules, she needed a Maharram, a male guardian, in order to leave home to visit the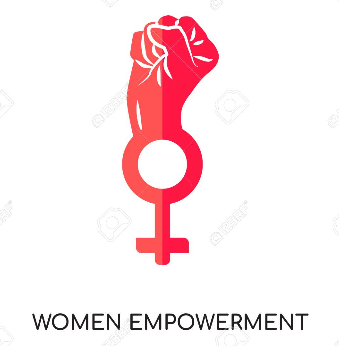 doctor. Her husband was at work, and she had no sons. So she shaved her 2-year-old daughter's head, dressed her in boys' clothing to pass her off as a guardian, and slipped on a burka. Its blue folds hid her fingertips, painted red in violation of the Taliban's ban on nail polish. She asked her neighbor, another woman, to walk with her to the doctor in central Kabul.
Around 4:30 p.m. they left the doctor's office with a prescription. They were heading toward the pharmacy when a truckload of Taliban militants from the Ministry for the Propagation of Virtue and Prevention of Vice pulled up beside them. The men regularly drove around Kabul in pickup trucks, looking for Afghans to publicly shame and punish for violating their moral code.
. . .read more at The Atlantic click here
Low Pay, No Benefits
Rude Customers:
Restaurant Workers
Quit At Record Rate
Awooden spoon gliding over cast iron. Barely tall enough to see over the stove, Lamar Cornett watched his mother, a cook, make his favorite dish of scrambled eggs.
That first cooking lesson launched a lifelong journey in food. Cornett has spent over 20 years in Kentucky restaurants, doing every job short of being the owner. The work is grueling and tense but rewarding and rowdy, and so fast-paced that the pandemic shutdown was like lightning on a cloudy day.
"It was almost like there was this unplanned, unorganized general strike," Cornett said.


Cornett, off work for a few weeks, realized he received enough money through unemployment benefits to start saving . . .

In those rare quiet moments, millions of restaurant workers like Cornett found themselves thinking about the realities of their work. Breaks barely long enough to use the restroom or smoke a cigarette. Meals inhaled on the go. Hostile bosses, crazy schedules and paltry, stagnant pay.
To top it off: rude customers, whose abuses restaurant staff are often obligated to tolerate. And lately, testy diners have only gotten more impatient as they emerge from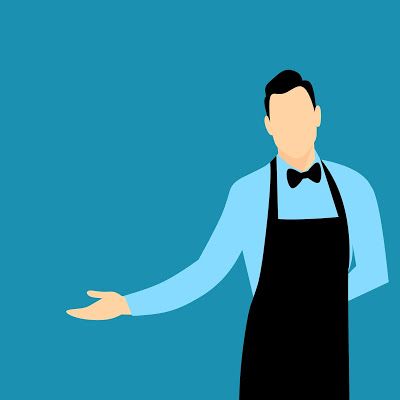 the pandemic shutdowns.
Cornett, off work for a few weeks, realized he received enough money through unemployment benefits to start saving — for the first time. He wondered if the work he loves would ever entail a job that came with health insurance or paid leave.
Nicole Krauss's Beautiful Letter to Van Gogh on How to Break the Loop of Our Destructive Patterns
"Bravery is always more intelligent than fear, since it is built on the foundation of what one knows about oneself: the knowledge of one's strength and capacity, of one's passion."
These patterns of belief — about who we are, about who others are, about how the world works — come to shape our behavior, which in turn shapes our reality, creating a loop that calls to mind physicist David Bohm's enduring wisdom: "Reality is what we take to be true. What we take to be true is what we believe… What we believe determines what we take to be true."
"Feeling helpless and confused in the face of random, unpatterned events, we seek to order them and, in so doing, gain a sense of control over them," the great psychiatrist Irvin D. Yalom wrote in his magnificent meditation on uncertainty and our search for meaning. But as our terror of losing control compels us to grasp for order and certainty, we all too often end up creating patterns that ultimately don't serve us, then repeat those patterns under the illusion of control.

To keep repeating a baleful pattern without recognizing that we are caught in its loop is one of life's greatest tragedies; to recognize it but feel helpless in breaking it is one of our greatest trials; to transcend the fear of uncertainty, which undergirds all such patterns of belief and behavior, is a supreme triumph.

"But as our terror of losing control compels us to grasp for order and certainty, we all too often end up creating patterns that ultimately don't serve us, then repeat those patterns under the illusion of control."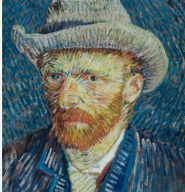 That triumphant transcendence of the pattern is what novelist Nicole Krauss explores in an exquisite response to Vincent van Gogh's 1884 letter to his brother about fear and risk-taking. Her piece is part of an exhibition by the Van Gogh Museum in Amsterdam, in which twenty-three contemporary artists and writers respond to the letters of Van Gogh in paintings, sculptures, letters, poems, photographs, and videos.
. . .more @Brian Pickings.com
The 60-Year-Old Scientific Screwup That Helped Covid Kill
All pandemic long, scientists brawled over how the virus spreads. Droplets! No, aerosols! At the heart of the fight was a teensy error with huge consequences.

Early one morning, Linsey Marr tiptoed to her dining room table, slipped on a headset, and fired up Zoom. On her computer screen, dozens of familiar faces began to appear. She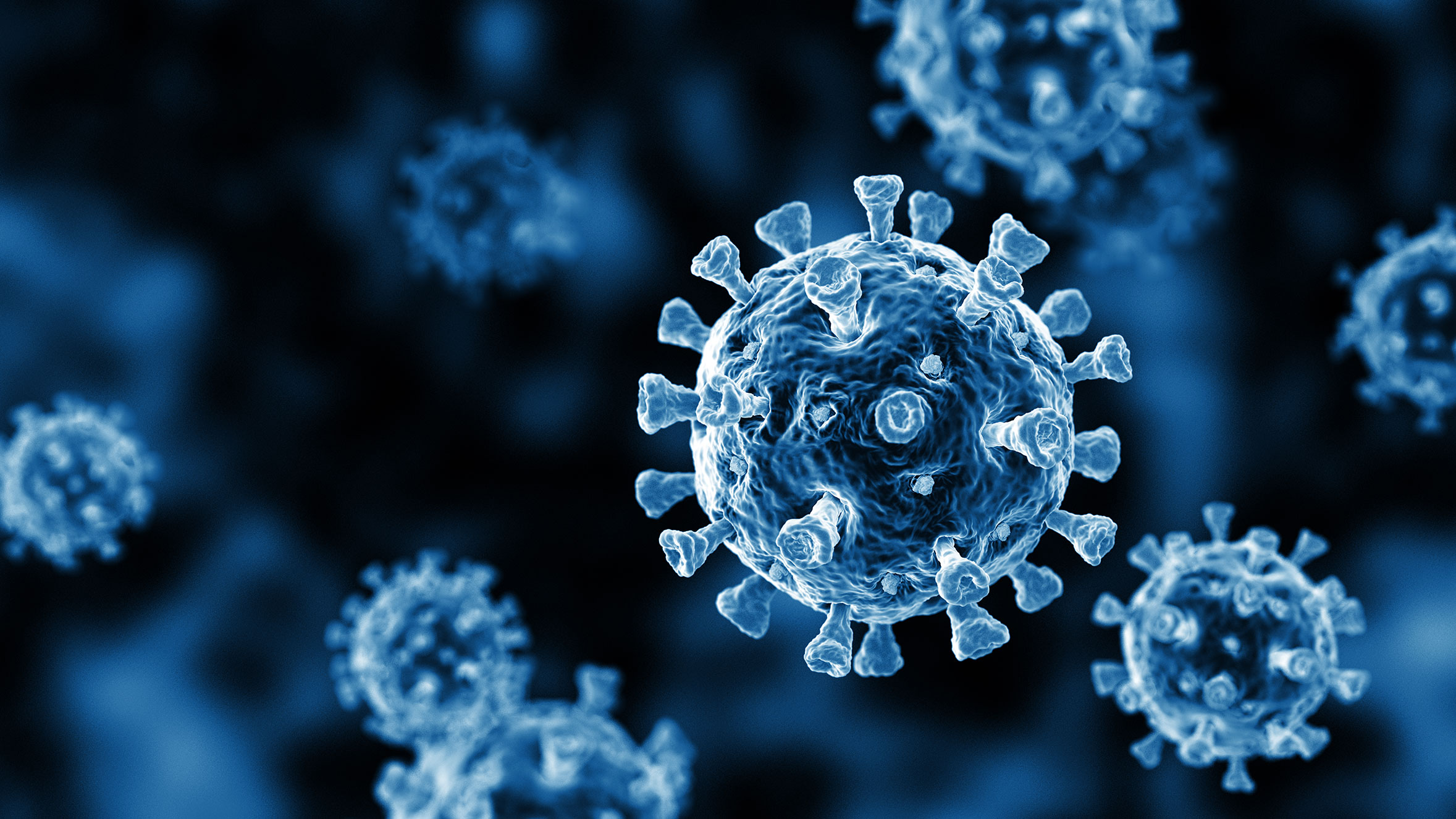 also saw a few people she didn't know, including Maria Van Kerkhove, the World Health Organization's technical lead for Covid-19, and other expert advisers to the WHO. It was just past 1 pm Geneva time on April 3, 2020, but in Blacksburg, Virginia, where Marr lives with her husband and two children, dawn was just beginning to break.

Marr is an aerosol scientist at Virginia Tech and one of the few in the world who also studies infectious diseases. To her, the new coronavirus looked as if it could hang in the air, infecting anyone who breathed in enough of it. For people indoors, that posed a considerable risk. But the WHO didn't seem to have caught on. Just days before, the organization had tweeted "FACT: #COVID19 is NOT airborne." That's why Marr was skipping her usual morning workout to join 35 other aerosol scientists. They were trying to warn the WHO it was making a big mistake.

Over Zoom, they laid out the case. They ticked through a growing list of superspreading events in restaurants, call centers, cruise ships, and a choir rehearsal, instances where people got sick even when they were across the room from a contagious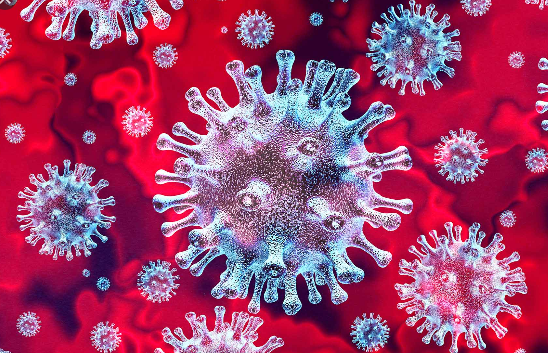 person. The incidents contradicted the WHO's main safety guidelines of keeping 3 to 6 feet of distance between people and frequent handwashing. If SARS-CoV-2 traveled only in large droplets that immediately fell to the ground, as the WHO was saying, then wouldn't the distancing and the handwashing have prevented such outbreaks? Infectious air was the more likely culprit, they argued. But the WHO's experts appeared to be unmoved. If they were going to call Covid-19 airborne, they wanted more direct evidence—proof, which could take months to gather, that the virus was abundant in the air. Meanwhile, thousands of people were falling ill every day.
Why the Tomato Was Feared in Europe
for More Than 200 Years
How the fruit got a bad rap from the beginning.
In the late 1700s, a large percentage of Europeans feared the tomato.
A nickname for the fruit was the "poison apple" because it was thought that aristocrats got sick and died after eating them, but the truth of the matter was that wealthy Europeans used pewter plates, which were high in lead content. Because tomatoes are so high in acidity, when placed on this particular tableware, the fruit would leach lead from the plate, resulting in many deaths from lead poisoning. No one made this connection between plate and poison at the time; the tomato was picked as the culprit.
Around 1880, with the invention of the pizza in Naples, the tomato grew widespread in popularity in Europe. But there's a little more to the story behind the misunderstood fruit's stint of unpopularity in England and America, as Andrew F. Smith details in his The Tomato in America: Early History, Culture, and Cookery. The tomato didn't get blamed just for what was really lead poisoning. Before the fruit made its way to the table in North America, it was classified as a deadly nightshade, a poisonous family of Solanaceae plants that contain toxins called tropane alkaloids.
One of the earliest-known European references to the food was made by the Italian herbalist, Pietro Andrae Matthioli, who first classified the "golden apple" as a nightshade and a mandrake—a category of food known as an aphrodisiac. The mandrake has a history that dates back to the Old Testament; it is referenced twice as the Hebrew word dudaim, which roughly translates to "love apple."
On the Link Between Great Thinking
and Obsessive Walking
From Charles Darwin to Toni Morrison
Jeremy DeSilva Looks at
Our Need to Move
Charles Darwin was an introvert. Granted, he spent almost five years traveling the world on the Beagle recording observations that produced some of the most important scientific insights ever made. But he was in his twenties then, embarking on a privileged, 19th-century naturalist's version of backpacking around Europe during a gap year. After returning home in 1836, he never again stepped foot outside the British Isles.
He avoided conferences, parties, and large gatherings. They made him anxious and exacerbated an illness that plagued much of his adult life. Instead, he passed his days at Down House, his quiet home almost twenty miles southeast of London, doing most of his writing in the study. He occasionally entertained a visitor or two but preferred to correspond with the world by letter. He installed a mirror in his study so he could glance up from his work to see the mailman coming up the road—the 19th-century version of hitting the refresh button on email.
Houston's Online Weekend Planning Entertainment Guide
Looking for that Sunday weekend event and can't find it try our custom "Google Search"