Disney on Ice
Mickey's Search Party
@NRG Stadium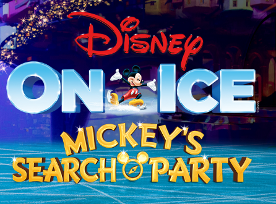 Join Mickey Mouse and his friends at Disney On Icepresents Mickey's Search Party, an adventure filled with world-classskating, high-flying acrobatics and unexpected stunts! Look for clues inthe search for Tinker Bell through immersive, fantastic worlds. Explorethe colorful spirit realm of Coco, sail away with Moana as she bravely savesher island, see Belle in the sky as the enchanted chandelier comes tolife, and sing-along with Elsa in the icy world of Frozen. Make memoriesduring Aladdin, Toy Story and The Little Mermaid asthe search party becomes an all-out celebration! See Mickey, Minnie, Donald,Goofy and stars from Moana, Coco, Frozen, Toy Story, Aladdin, Beauty and theBeast, and The Little Mermaid. Visit DisneyOnIce.com or www.nrgpark.com for more info.
Now through - Sun Apr 25, 2021
NRG Park, 1 Reliant Pkwy, Houston, TX
The Fourth Surge Is Upon Us. This Time, It's Different.
A deadlier and more transmissible variant has taken root, but now we have the tools to stop it if we want.
People receiving vaccines at a mass vaccination site in Seattle, Washington.
Across the United States, cases have started rising again. In a few cities, even hospitalizations are ticking up. The twists and turns of a pandemic can be hard to predict, but this most recent increase was almost inevitable: A more transmissible and more deadly variant called B.1.1.7 has established itself at the precise moment when many regions are opening up rapidly by lifting mask mandates, indoor-gathering restrictions, and occupancy limits on gyms and restaurants.

We appear to be entering our fourth surge.

The good news is that this one is different. We now have an unparalleled supply of astonishingly efficacious vaccines being administered at an incredible clip. If we act quickly, this surge could be merely a blip for the United States. But if we move too slowly, more people will become infected by this terrible new variant, which is acutely dangerous to those who are not yet vaccinated.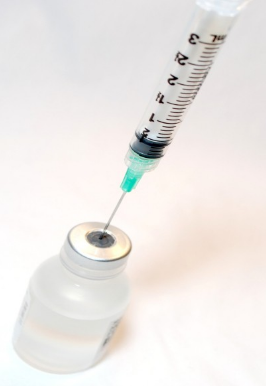 The United States has an advantage that countries such as Canada, France, Germany, and Italy, who are also experiencing surges from this variant, don't. The Moderna, Pfizer, and Johnson & Johnson vaccines work very well against this variant, and the U.S. has been using them to vaccinate more than 3 million people a day. That's more than 4 percent of our vaccine-eligible population every three days. An astonishing 73 percent of people over 65, and 36 percent of all eligible adults in the country, have already received at least one dose. More than 50 million people are now considered fully vaccinated, having received either their booster dose or the "one and done" Johnson & Johnson shot. Many states have already opened up vaccination to anyone over 16, and everyone eligible ioms expected to have a chance to get at least a first dose no later than May.
. . .more from The Atlantic.com
Nicole Krauss's Beautiful Letter to Van Gogh on How to Break the Loop of Our Destructive Patterns
"Bravery is always more intelligent than fear, since it is built on the foundation of what one knows about oneself: the knowledge of one's strength and capacity, of one's passion."
These patterns of belief — about who we are, about who others are, about how the world works — come to shape our behavior, which in turn shapes our reality, creating a loop that calls to mind physicist David Bohm's enduring wisdom: "Reality is what we take to be true. What we take to be true is what we believe… What we believe determines what we take to be true."
"Feeling helpless and confused in the face of random, unpatterned events, we seek to order them and, in so doing, gain a sense of control over them," the great psychiatrist Irvin D. Yalom wrote in his magnificent meditation on uncertainty and our search for meaning. But as our terror of losing control compels us to grasp for order and certainty, we all too often end up creating patterns that ultimately don't serve us, then repeat those patterns under the illusion of control.

To keep repeating a baleful pattern without recognizing that we are caught in its loop is one of life's greatest tragedies; to recognize it but feel helpless in breaking it is one of our greatest trials; to transcend the fear of uncertainty, which undergirds all such patterns of belief and behavior, is a supreme triumph.

"But as our terror of losing control compels us to grasp for order and certainty, we all too often end up creating patterns that ultimately don't serve us, then repeat those patterns under the illusion of control."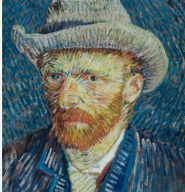 That triumphant transcendence of the pattern is what novelist Nicole Krauss explores in an exquisite response to Vincent van Gogh's 1884 letter to his brother about fear and risk-taking. Her piece is part of an exhibition by the Van Gogh Museum in Amsterdam, in which twenty-three contemporary artists and writers respond to the letters of Van Gogh in paintings, sculptures, letters, poems, photographs, and videos.
. . .more @Brian Pickings.com
Houston's Online Weekend Planning Entertainment Guide
Looking for that Sunday weekend event and can't find it try our custom "Google Search"