Weekend Sundays
September 23rd, 2018
Houston Texans vs. New York Giants
@NRG Stadium
Sunday 9/23/2018 12:00 PM

This will be the Texans opening home game and with an 0-2 season start and controver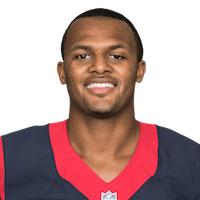 sy surrounding a racial commentary by Texas Onalaska Independent School District's superintendent Lynn Redden about the team's QB leadership of Deshaun Watson.
Humm . . .What a home game opener this will be.

What did Redden say in his post? Here it is, "That may have been the most inept quarterback decision I have seen in the NFL. When you need precision decision making you can't count on a black quarterback." The Houston Chronicle reported, Redden regretted the post and said he thought he was responding to a private message. The post has since been deleted.

Watson was asked if he had ever experienced racism while playing football, his response, "Of course. I mean, that's everyday life, I guess. But I'm all about love so I don't focus on any of that. I love all people and that's what I focus on." He went on to say, "I can't control what other people's beliefs are. I can control what I can control, so I just focus on me and that's it."
Houston Texans vs. New York Giants
NRG Stadium
1 NRG Pkwy. Houston, TX
Directions
Sunday 9/23/2018 12:00 PM
view tickets

But the fact is will this home opener see a win. Sunday's game against the New York Giants is the Texans home opener, but also just the 10th game of Watson's NFLcareer.
"He's been here for a year and all of those things, but he hasn't played 16 games yet," Coach Bill O'Brien said at a Wednesday press conference.

"There's a lot of things that you learn from experience and that's how you get better. There's no substitute for that. With that being said, I think he's really improved from Week 1 to Week 2 and I know he's going to work hard to keep getting better every day."
"I don't feel like a rookie, but even guys (like) Tom Brady, Aaron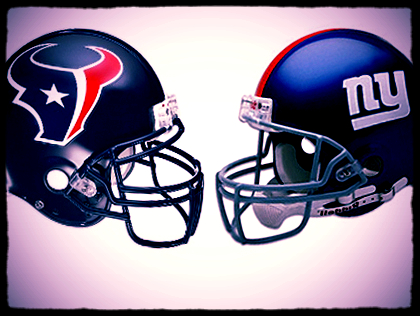 Rodgers, they'll tell you the same thing with this position in this league, you always learn. Every week is a learning process," Watson said.
The interesting thing about this weekend's Texans game is the Giants are also 0-2 with the Texans favored to win reports Iron Rank.com saying on the web, "'The Texans' excellent rushing offense will dominate the Giants. The Texans' average skill at forcing fumbles may be a factor against the Giants."
We'll see.
Budweiser Beermaster Tour
Budweiser Brewery Experience
Sunday 9/23/2018 10:30 AM

The Houston brewery offers an immersive experience, perfect for visitors of all ages. From the advanced brewing technology to the history displays, you will gain a better understanding of the historical significance of one of America's oldest brewers.
Opened in 1966, the Houston Brewery has quickly become one of our "greenest" breweries. The brewery gets some of its energy from landfill gas that is piped in six miles from the nearby McCarty Landfill. On average, the brewery sources approximately 30 percent of its energy needs from alternative energy. The brewery's energy efficiency and conservation efforts also include an on-site bio-energy recovery system (BERS), where brewery wastewater can be recycled adding to our water conservation efforts.

Budweiser Beermaster Tour
Budweiser Brewery Experience
775 Gellhorn Dr.
Houston, TX
Directions
Sunday 9/23/2018 10:30 AM
view tickets
Houston's Online Weekend Planning Entertainment Guide
Tickets provided by Ticket liquidators.com
Looking for that Sunday weekend event and can't find it try our custom "Google Search"