The Three Musketeers
@Alley Theatre
Hubbard Stage
May 31st - June 30th, 2019

The Alley Theatre this summer is presenting Ken Ludwig's The Three Musketeers on their Hubbard Stage. The theatre groups closes out their 20118-19 season with this production. The performances start May 31st through June 30th, 2019.
Ludwig a prolific playwright has created numerous works and has earned two Olivier Awards, three Tony Award nominations, two Tony Awards, two Helen Hayes Awards, the Edgar Award,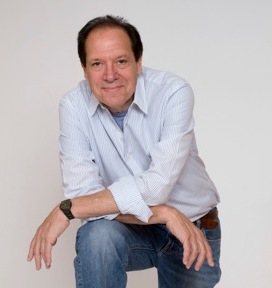 the Edwin Forest Award, the Pennsylvania Governor's Award for Excellence in the Arts and an honorary doctorate from York University. In 2014, Ludwig won a Falstaff Award for his book "How to Teach Your Children Shakespeare" in the category of "Best Book, Publication, or Recording".
Ludwig on his web portal describes his adaptation, which was commissioned by the Bristol Old Vic in England, is based on the timeless swashbuckler by Alexandre Dumas, a tale of heroism, treachery, close escapes and above all, honor.
The story, set in 1625, begins with d'Artagnan, a young Frenchman from Gascony, who sets off for Paris in search of adventure. Along with d'Artagnan goes Sabine, his sister, the quintessential tomboy. Sent with d'Artagnan to attend a convent school in Paris, she poses as a young man – d'Artagnan's servant – and quickly becomes entangled in her brother's adventures.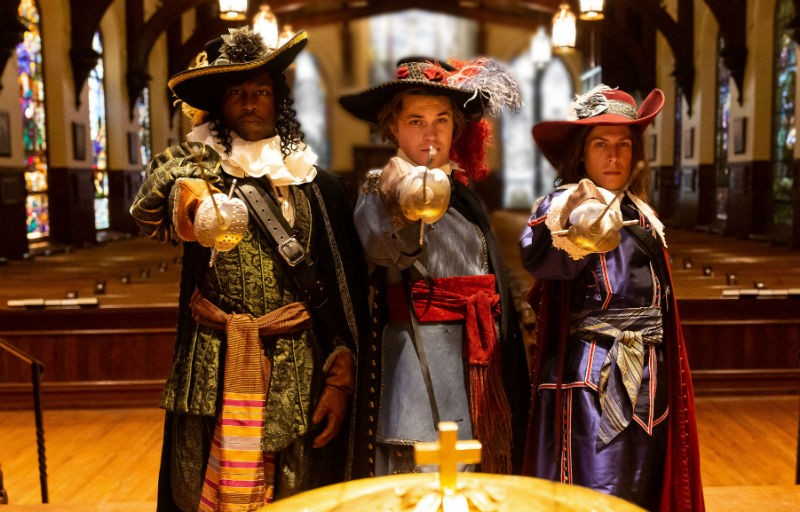 Soon after reaching Paris, d'Artagnan encounters the greatest heroes of the day, Athos, Porthos and Aramis, the famous musketeers. After blundering into each of them in turn, and challenging them to duels on the same night, d'Artagnan joins forces with his heroes to defend the honor of the Queen of France. In so doing, he finds himself in opposition to the most dangerous man in Europe, Cardinal Richelieu, as well as his henchman, Rochefort, Captain of the Cardinal's Guard. Even more deadly is the infamous Countess de Winter, known as Milady, who will stop at nothing to revenge herself on d'Artagnan – and Sabine – for their meddlesome behavior. Little does Milady know that the young girl she scorns, Sabine, will ultimately save the day.


The cast includes Alley Resident Acting Company members Dylan Godwin (Crimes of the Heart, Twelfth Night) as King Louis XIII/Basille/Fouquet/Fache/Guard, Shawn Hamilton (The Mousetrap, Picasso at the Lapin Agile) as Father/Rochefort/Stanley, Melissa Pritchett (Crimes of the Heart, Describe the Night) as Queen Anne/D'Artagnan's Mother/Elise/Mother Superior/Abbess, David Rainey (Skeleton Crew, The Great Society) as Treville/Duke of Buckingham/Ravanche/Raffian/Innkeeper/ DeBris, Jay Sullivan (Crimes of the Heart, Quack) as Athos, and Todd Waite (Twelfth Night, Describe the Night) as Cardinal Richelieu.
Returning Alley actors include Julia Krohn (Quack, Freaky Friday) as Milady/Old Woman/Sophie Delacroix, McKenna Marmolejo (The Supreme Leader reading, A Midnight Summer's Night Dream) as Constance, David Matranga (Amerikin reading, You Can't Take It With You) as Aramis, and Victoria Valentine (Oskar and the Curiously Colorful Clash, Big Bully Battle) as Sabine.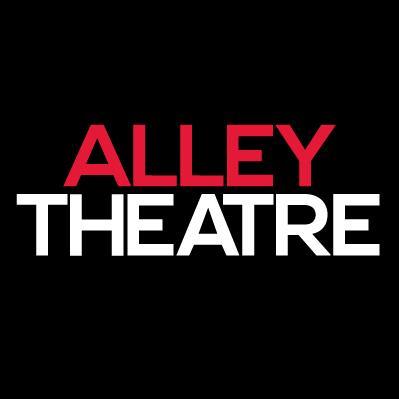 Making their Alley debuts are cast members Troy Beckman (Houston Shakespeare Festival: Richard III, Twelfth Night) as Guard/Servant/Ensemble, Seth Andrew Bridges (Pioneer Theatre Company: Alabama Story, Syracuse Stage: Noises Off) as Porthos, Justin Gibbons (Houston Shakespeare Festival; Much Ado About Nothing, Henry V) as Guard/Servant/Ensemble, and Stanley Andrew Jackson III (Pop-up Globe Theatre Company: Romeo & Juliet, Twelfth Night) as D'Artagnan.

The creative team includes Scenic Design by Hugh Landwehr, Costume Design by Alejo Vietti, Lighting Design by Paul Whitaker, Original Music and Sound Design by John Gromada, Fight Direction by H. Russ Brown, and Stage Managers Rebecca R.D. Hamlin and Kristen Larson.
Weekend Sunday's Listings
Looking for that Saturday weekend event and can't find it
try our custom "Google Search"