Train
@The Cynthia Woods
Mitchell Pavilion

This weekend (Friday 6/28/2019) Patrick Monahan (lead vocals), Luis Maldonado (guitar), Hector Maldonado (bass, vocals), Jerry Becker (keyboards, guitar), Sakai Smith (backup vocals), and Nikita Houston of Train make their way The Woodlands. Drummer Drew Shoals left the band in January of this year to r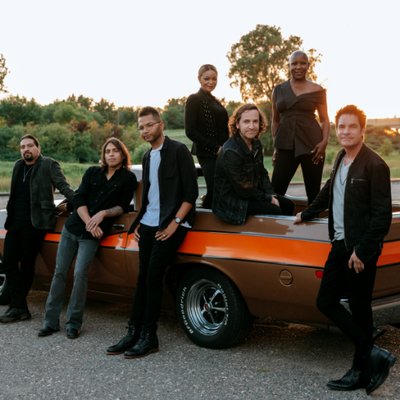 eturn to practicing law with Matt Musty joining the band for this summer tours.
This tour is centered around the band releasing its Greatest Hits album. This tour started months ago and recently the guys played Phonix, AZ. AZCentral.com described their performance. "They (Train) also used all the bells and whistles you'd expect from a Big Show: pyro, confetti blasts, crowd-pleasing covers ("Empire State of Mind"), even a special guest performance (bringing on Rzeznik to sing Jackson Browne's "Running On Empty" with Monahan). Train even found a clever way to do the "Which side is the loudest" crowd work game by having Monahan hold up a film camera and pan it across each section of the crowd so people could watch themselves screaming and howling with delight on the jumbo screens flanking the stage.

Some bands reveal hidden depths and nuances to their sound live. Train isn't one of those bands. Listening to songs like "Calling All Angels" and "50 Ways to Say Goodbye" live, I was struck by how hollow they sounded. Train makes music that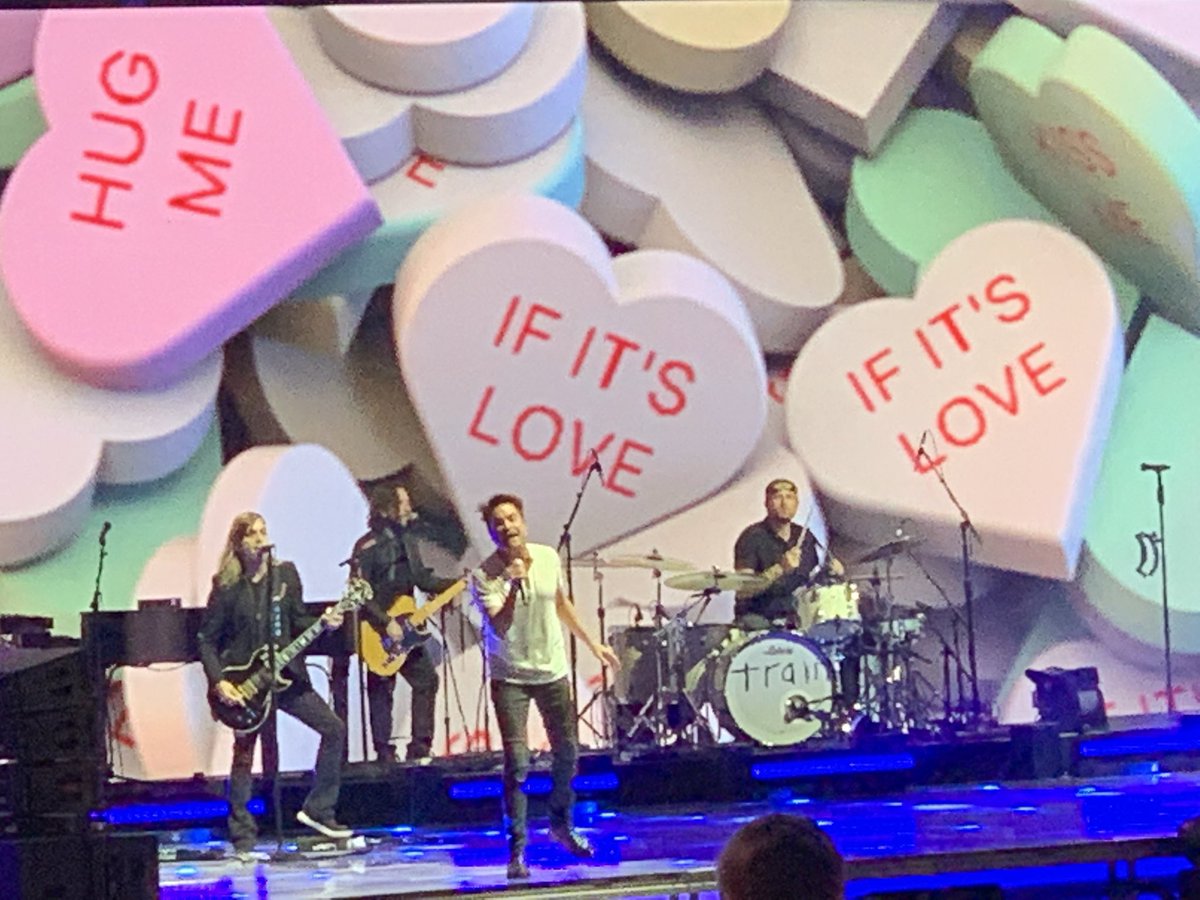 sounds like it's simultaneously pitched at every possible demographic: Inspirational enough to be Christian rock, rootsy enough to be country, just enough guitar to rock, and even faint hints of rap in Monahan's delivery to satisfy people who think "Rapper's Delight" knocks a little too hard. It's music engineered to be liked by everyone, loved by no one."

Hey Soul Sister is Train's biggest charting and selling single they have created, "After collaborating with the Norwegian production duo Espionage (Espen Lind and Amund Bjørklund) in the writing and recording of the track "Brick by Brick", Train's lead singer Pat Monahan decided to record another track with the duo. I said, (Patrick Monahan) "I want to write an INXS-y song. So, they started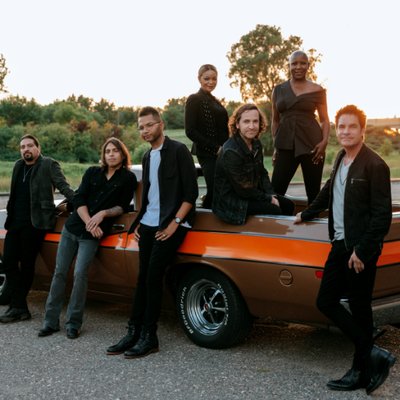 playing kind of an INXS-y song, and I wrote the song 'Hey, Soul Sister' to it and the melodies and started to sing it. And I said, 'Man, this just doesn't sound great to me.' One of the guys, Espen, who's like a huge star in Norway, picked up a ukulele, and said, 'Hey, how about this?' I said, 'Are you (kidding) me?' And it made the difference. It made my words dance. It made sense. These words were meant to dance with ukulele and not guitar. "
Disney's Aladdin
Hobby Center
Sarofim Hall
June 26, 2019 - July 14, 2019

The musical adaptation of the 1992 animated film, with music by Alan Menken and lyrics by Howard Ashman, Tim Rice and Chad Beguelin, was nominated for five 2014 Tony Awards, including Best Musical. The road show makes its way to the Hobby Center for nearly a month long of performances.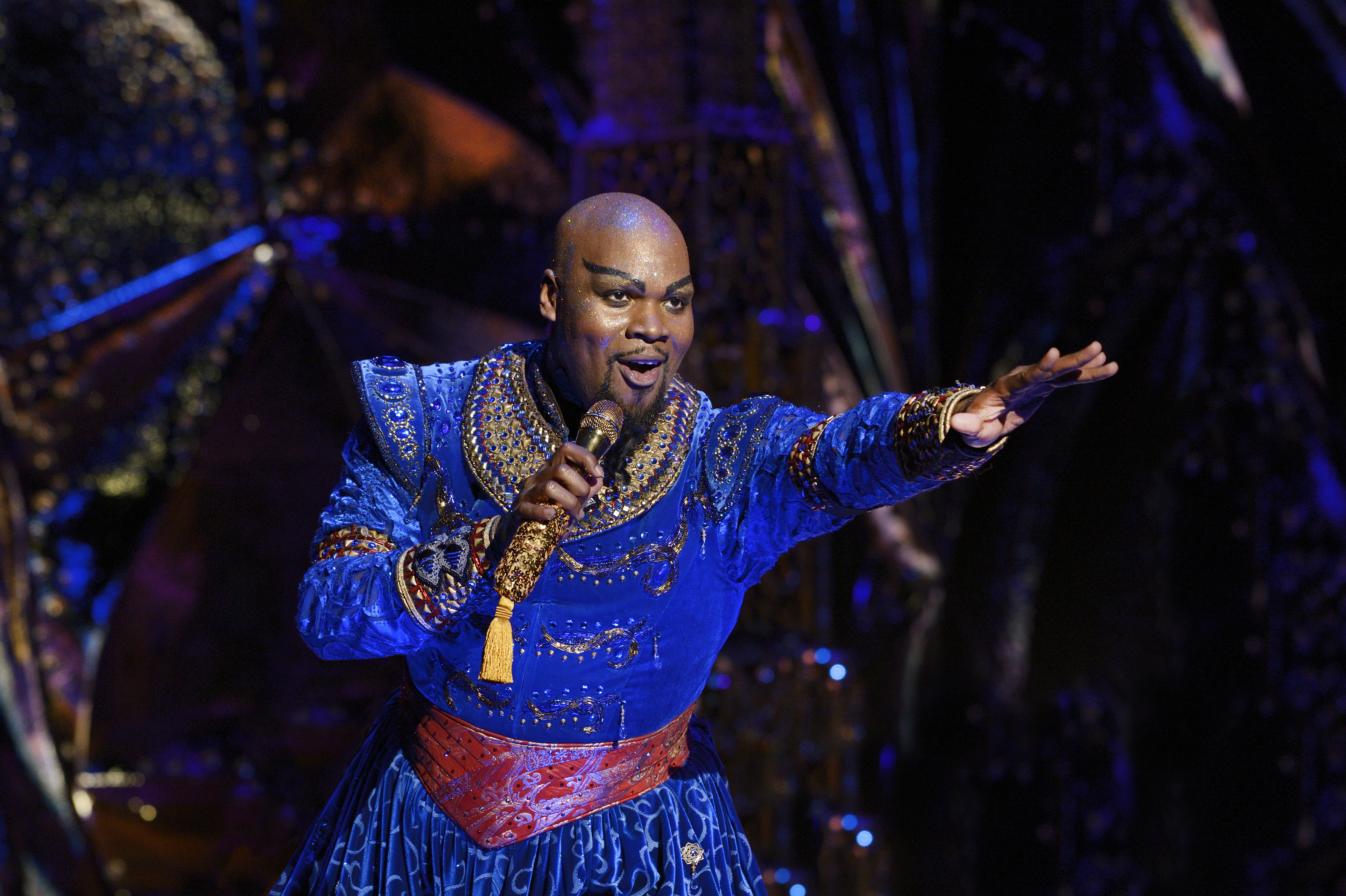 From the producer of The Lion King comes the timeless story of Aladdin, a thrilling new production filled with unforgettable beauty, magic, comedy and breathtaking spectacle. It's an extraordinary theatrical event where one lamp and three wishes make the possibilities infinite.
Hailed by USA Today as "Pure Genie-Us," ALADDIN features all your favorite songs from the film as well as new music written by Tony® and Academy Award® winner Alan Menken (Newsies) with lyrics penned by the legendary Howard Ashman (Beauty and the Beast), Tony Award winner Tim Rice (The Lion King, Aida), and book writer Chad Beguelin (The Wedding Singer).

Before the Disney animation and musical Aladdin the fairly tale has a rich history of being told over over to young audiences. Here is how it goes: Aladdin is an impoverished young ne'er-do-well, dwelling in "one of the cities of China". He is recruited by a sorcerer from the Maghreb, who passes himself off as the brother of Aladdin's late father, Mustapha the tailor, convincing Aladdin and his mother of his good will by pretending to set up the lad as a wealthy merchant. The sorcerer's real motive is to persuade young Aladdin to retrieve a wonderful oil lamp from a booby-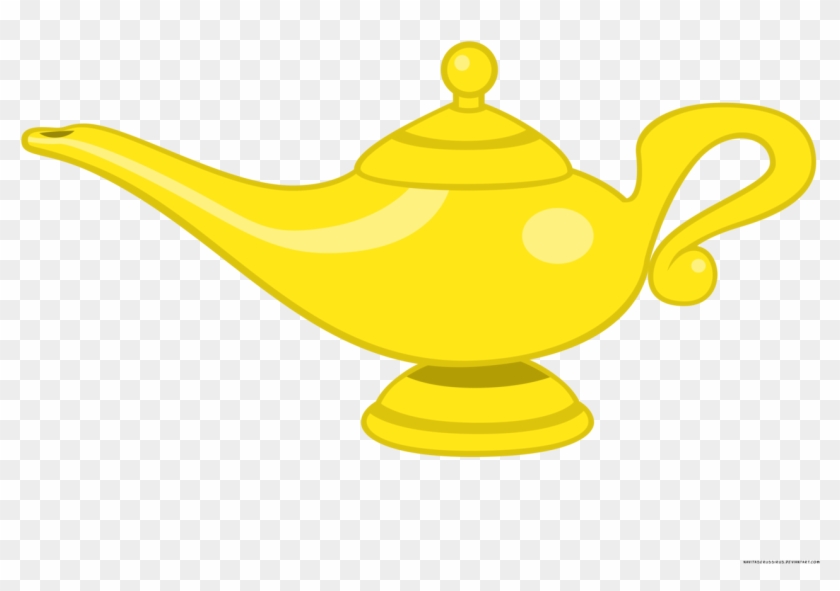 trapped magic cave. After the sorcerer attempts to double-cross him, Aladdin finds himself trapped in the cave. Aladdin is still wearing a magic ring the sorcerer has lent him. When he rubs his hands in despair, he inadvertently rubs the ring and a jinnī (or "genie") appears who releases him from the cave, allowing him to return to his mother while in possession of the lamp. When his mother tries to clean the lamp, so they can sell it to buy food for their supper, a second far more powerful genie appears who is bound to do the bidding of the person holding the lamp.
Weekend Fridays
click here
Weekend Saturdays
click here
Weekend Sundays
click here
Weekend Saturdays
click here
Looking for that Saturday weekend event and can't find it
try our custom "Google Search"