Trevor Noah
@Cynthia Woods
Mitchel Pavilion
Saturday 6/22/2019 8:00 PM

When Jon Stewart left "The Daily Show" back in 2015 it was South African c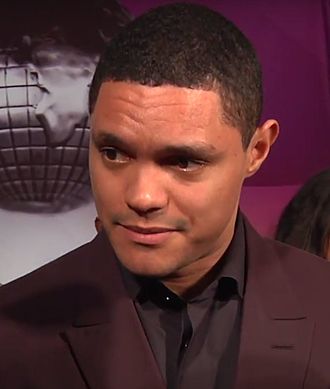 comedian Trevor Noah the cable network Comedy Central and its producers chose to succeed him as the shows anchor.
This weekend Noah will be in The Woodlands at the Pavilion using his wit and comedic skills to just make us laugh.
Last month his Youtube channel posted, "Lost My Voice" (It's My Culture) routine with almost a million views. (See video)

Noah has said of his comedic influences, "The kings are indisputable. Richard Pryor, [Bill] Cosby; for me personally I didn't know of him before I started comedy, but Eddie Murphy changed my view on the thing, and I look up to him as a comedic influence. Chris Rock in terms of the modern black comedian and Dave Chappelle. Those are the guys that have laid the foundation and have moved the yardstick for all comedians, not just Black comedians."
. . . he hopes to turn a one-off nomination into a pattern, one where his "Daily Show" becomes a perennial nominee in the
Variety Talk category.

He also cited Jon Stewart as an influence and a mentor, following his appointment to succeed Stewart as host of The Daily Show. In an interview with The New York Times, Noah likened Stewart to "a Jewish Yoda" and recounted advice Stewart gave him, saying, "The most amazing thing that Jon did was he didn't give me a mandate. He didn't say, 'You need to make my show.' He specifically said: 'Make your show. Make your best version of it.' I apply those teachings of Jon's to everything that I'm doing."
Last week Matt Noble of the entertainment blog Goldderby.com wrote Noah was nominated for the first time as host of the show and producers are perhaps hoping the nomination becomes an annual ritual. "This year he hopes to turn a one-off nomination into a pattern, one where his "Daily Show" becomes a perennial nominee in the Variety Talk category. Currently a campaign billboard for "The Daily Show" challenges voters by saying, "Don't 'Green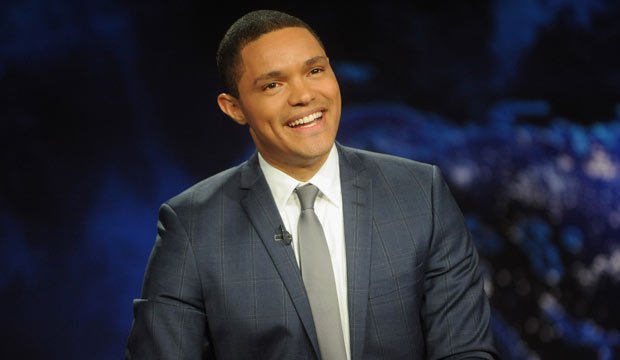 Book' this one, guys." That's a reference to this year's polarizing Oscar Best Picture winner. It's a campaign that will likely gain attention as it highlights his show's woke sensibilities and appeals to TV industry workers' desire to be superior their movie counterparts." Noble continues in his blog, "To win the Emmy, Noah faces an uphill battle. Stewart's "Daily Show" was a breeding ground for acclaimed comedic talent. Until his last season, Stewart only ever had to contend with one of his former proteges: Colbert.
Last year Noah was nominated alongside three "Daily Show" alumni – Colbert, Samantha Bee and eventual winner John Oliver. But if precedent is anything to go by, there may just be some hope. Because it was on Stewart's second nomination in Variety Series that he started his record-breaking Emmy winning streak."
The 2019 Emmy nominations are to be announced next month, July 16, 2019

Weekend Saturdays Listings

Weekend Sunday's Listings

Houston's Weekend Planning Guide utilizes Ticket Liquidators.com. TL is not a box office. Ticket prices can be more or less than face value. Only the most qualified, trustworthy sellers are part of their network, after TL vets them for superior service. TL guarantee that your tickets will be legitimate, arrive in time for the event, be the exact tickets you ordered or comparable alternatives, and be completely refunded if the event is cancelled. If your experience falls short of these expectations, you're covered by their100% money-back guarantee.
Looking for that Saturday weekend event and can't find it
try our custom "Google Search"