Turnpike Troubadours
@White Oak Music Hall - Lawn

Turnpik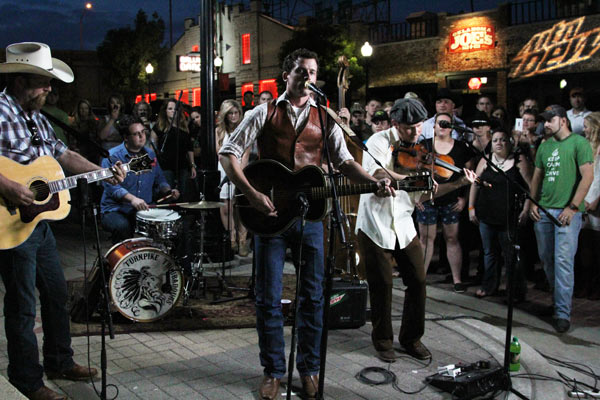 e Troubadours have been described as a gritty, country-leaning roots rock band out of eastern Oklahoma. This "red dirt" style purveyors of music from Oklahoma, whose last pair of albums debuted in the Billboard Country Albums top 5 and topped its indie and folk charts, will play White Oak Music Hall this Memorial Day weekend.

Fronted by singer and guitarist Evan Felker and including bassist R.C. Edwards, fiddler Kyle Nix, guitarist Ryan Engleman, and drummer Gabe Pearson, the group celebrates and explores modern rural life with a full awareness of history, delicately avoiding being ornate revivalists. A debut album, the self-released Bossier City, appeared in 2007.
The follow-up, Diamonds & Gasoline, was produced by veteran songwriter Mike McClure and released in 2010. Goodbye Normal Street, their 2012 album, became their first to appear on Billboard's country chart, peaking at 14. Three years later, they released their fourth album, The Turnpike Troubadours, and watched it debut at number three on the Billboard country chart, a sign that the band's fan base was expanding. 2017 saw the release of the group's highly anticipated fifth studio long-player, A Long Way from Your Heart.