Twenty One Pilots
@Toyota Center

Tyler Joseph [@tylerrjoseph] and Josh Dun [@joshuadun] of Twenty-One Pilots make their way to H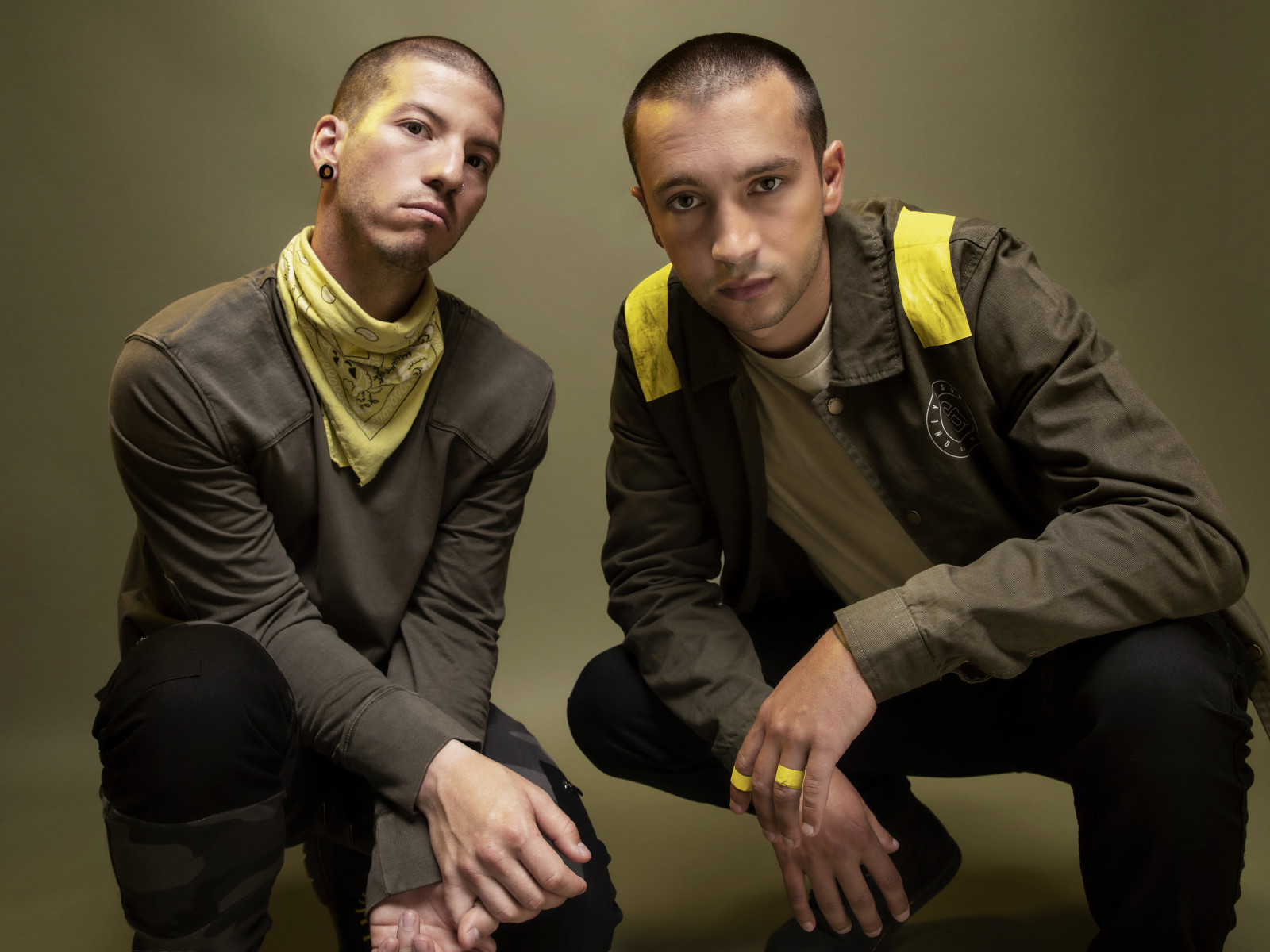 ouston's Toyota Center this weekend (Friday, June 21, 2019). The duo continue their Bandito Tour through the Bayou City with it scheduled to wrap-up at Germany's Lollapalooza Berlin.
It all started for Twenty One Pilots in 2009 eventually being named Best Pop Duo/Group at the 59th Annual Grammy Awards eight years later.
The duo is best known for the singles "Stressed Out", "Ride", and "Heathens".

According to the band, Twenty One Pilots' purpose for making music is "to make people think", as well as encourage them to find joy in what they come to believe in life. Joseph came up with the band's name while studying All My Sons by Arthur Miller, a play about a man whose decision, sending out faulty airplane parts for the good of his business and family, has caused the death of twenty-one pilots during World War II. Joseph explains that the story's themes of moral dilemma and choosing between the easy and the right decision inspired the name and formation of the band.
Music critics have had an uneasy time trying to determine what catogory their music creativity can be placed under. Joseph and Dun attribute this style to their background as independent and self-taught musicians who played the music they enjoyed. In response to criticism of their style as trying to be "all things to everyone", Joseph responded, "I'm not trying to be. I'm being what I want to be for myself." They are often affectionately referred to by fans as "schizophrenic pop", or "schizoid pop", for short.

Instrumentally, Twenty One Pilots bring a mix of piano (sometimes an electronic keyboard or a keytar), synthesizers, drums (sometimes mixed with electronic drums), vocals, organs, bass, and occasionally the ukulele, guitar and trumpet. Lyrically, their songs are written by Joseph, who incorporates sung, rapped, and sometimes screamed lyrics.

Music journalist Carl Wilson has noted that Joseph's rapping is often compared to that of Macklemore, yet he wrote "but among the ranks of post-Eminem white rappers, I find Joseph more probing, sardonic, and expressive." Joseph
has stated that he had never intended to become a rapper, but that when attempting to fit poetry which he had written with music, he found that rapping elements of it was the only way for it to fit within the song.
This weekend at Toyota Center Tyler and Josh, Twenty One Pilots.

Looking for that Saturday weekend event and can't find it
try our custom "Google Search"