Weekend
April 15th-17th,2022


Houston's Weekend Planning Guide
is updated continuously


Contact the venue for possible postponements or cancellations due to Covid 19 escalations
America in Concert
@Miller Outdoor Theatre
America, the perennial classic-rock favorite, is continuing to celebrate its 50th Anniversary with their powerful performances. Founding members, Gerry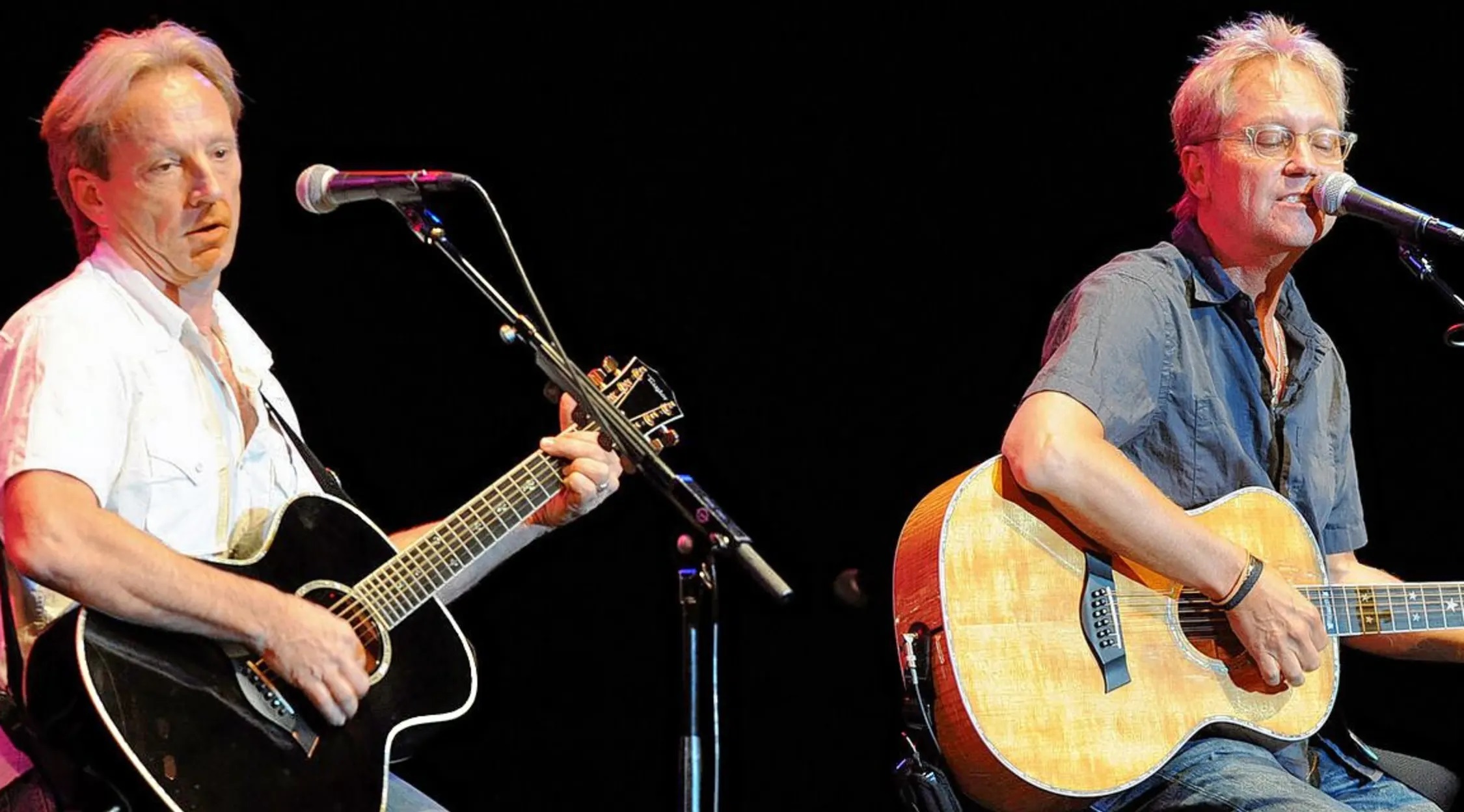 Beckley and Dewey Bunnell (along with former band mate, the late Dan Peek) met in high school in London in the late 1960s and quickly harmonized their way to the top of the charts on the strength of their signature song "A Horse With No Name." This weekend they're at Miller Outdoor Theatre.
Ericdoa
@White Oak Music Hall
Upstairs
(From All Music.com) Connecticut-based artist ericdoa produces a playful yet angst-ridden mixture of hyperpop, emo-rap, and trap. Affiliated with the NeilaWorld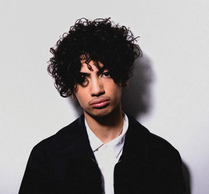 collective and additionally known by his alter ego Dante Red, ericdoa's releases include the equally cathartic and atmospheric 2020 full-length COA, as well as collaborations with hyperpop scene figures such as osquinn, Glaive, and daine.
Disney on Icepresents Mickey's
Search Party
NRG Stadium
Thursday 4/14/2022 7:30 PM
Friday 4/15/2022 10:30 AM
2:30 PM & 7:30PM
Saturday 4/16/2022 11:00 AM
3:00 PM & 7:00PM
Sunday 4/17/2022 1:00 PM 5:00 PM
Join Mickey Mouse and his friends at Disney On Ice presents Mickey's Search Party, an adventure filled with world-class skating, high-flying acrobatics and unexpected stunts! Look for clues in the search for Tinker Bell through immersive, fantastic worlds. Explore the colorful spirit realm of Coco, sail away with Moana as she bravely saves her island, see Belle in the sky as the enchanted chandelier comes to life, and sing-along with Elsa in the icy world of Frozen. Make memories during Aladdin, Toy Story and The Little Mermaid as the search party becomes an all-out celebration!
Thursday 4/14/2022 Noon
Friday 4/15/22 10:00 AM
Saturday 4/16/2022 11:00 PM
Visit America's longest running direct-to-consumer jewelry show when it visits your town! The International Gem & Jewelry Show's world famous "Jeweler's Market" brings wholesalers, manufacturers and designers together under one roof. Shop from rows and rows of quality gemstone, bead, jewelry and accessory dealers for incredible selection. You'll find local jewelers, international vendors and talented artisans at every show. Whether you are shopping for jewelry making supplies or looking for the hottest trends, you'll find what you're looking for at the InterGem show.
This event will be held in Hall E NRG Center
This Weekend
Warehouse Live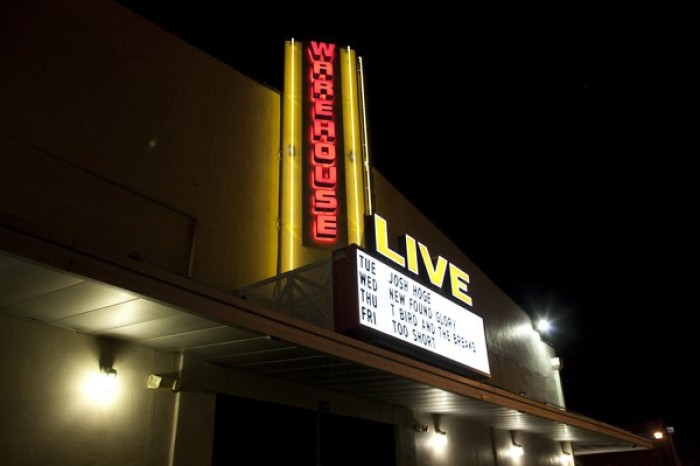 The Studio
Moonchild
w/ Sofia Ballin, Austin Antoine
Friday 4/15/2022 8:00 PM
Doors Open 7:00 PM
The Ballroom
DragonForce
w/Firewind, Vision of Atlantis
and Seven Spires
Saturday 4/16/2022 7:30 PM
Doors Open 7:00 PM
The Studio
The Pole Show Presents
7 Sins
Saturday 4/16/2022 8:00 PM
Doors Open 7:00 PM
The Ballroom
OhGeesy
w/That Mexican OT, Young Hawaii Slim and DJ Vision
Sunday 4/17/2022 8:00 PM
Doors Open 7:00 PM
Nikki Glaser in Concert
@713 Music Hall
Saturday 4/16/2022 7:00 PM
This weekend LiveNation is presenting "One Night" with Nikki Glaser at their 713 Music Hall venue.
(From Nikki Glaser.com) Glaser is one of the funniest female voices in comedy today. For over a decade at clubs across the country, and as the host of three hit podcasts, she has been honing her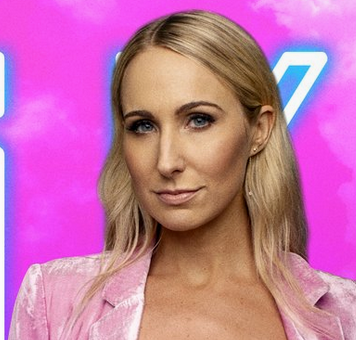 shockingly- honest, no-holds barred style of comedy. Her brand-new daily show, THE NIKKI GLASER PODCAST, launched March 2021 through iHeartMedia and Will Ferrell's Big Money Players Network. It is a daily companion podcast that is peppered with Nikki's sense of humor and honesty to help keep listeners sane, well-informed and laughing through life. This July, she is kicking off her nationwide comedy tour, ONE NIGHT WITH NIKKI GLASER.
Tommy Castro &
The Painkillers
and Marcia Ball
@The Heights Theatre
Friday 4/15/2022 8:00 PM
Doors Open 7:00 PM
Lobby Opens 6:00 PM
Tommy Castro & the Painkillers' 30th anniversary tour this weekend in northwest Houston at The Heights Theatre.
"The hardest thing to do," says internationally beloved soul-blues rocker Tommy Castro, "is be yourself, take some chances and bring your fans along with you." Throughout his long, constantly evolving career, guitarist, singer and songwriter Tommy Castro has always remained true to himself while exploring, growing and creating new music, and he has taken his thousands of devoted fans right along with him. Since his solo debut in 1994, he's made 16 albums— the last seven for Alligator—each its own unique chapter in the book of Tommy Castro. Ranging from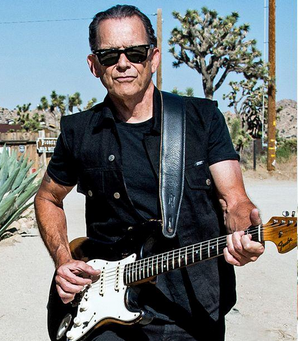 horn-fueled R&B to piping hot blues to fiery, stripped- down rock 'n' roll, each release is solidly built upon Castro's unshakable musical foundation—a dynamic mix of 1960s-influenced guitar-fueled blues, testifying Memphis-soaked blue-eyed soul and Latin-tinged East San Jose funk, all driven by Castro's grab-you-by- the-collar vocals and passionate guitar work. Blues Revue declared, "Tommy Castro can do no wrong."
The Philly Soul Sound
Presented by
Community Music
Center of Houston
@Milleroutdoor Theatre
Saturday 4/16/2022 8:15 PM
It's time to get down with the sound of Philly! Get energized as music from hit-makers like The O'Jays, The Spinners, Dionne Warwick, and Teddy Pendergrass come alive with lush instrumental arrangements and a thumping rhythm section on the Miller Stage.
Community Music Center of Houston has a mission to educate, preserve, and perform African-American and diasporic music traditions.
Philadelphia soul, sometimes called Philly soul, the Philadelphia sound, Phillysound, or TSOP (The Sound of Philadelphia), is a genre of late 1960s–1970s soul music characterized by funk influences and lush instrumental arrangements, often featuring sweeping strings and piercing horns.
It was the popular television show "Soul Train" and its creator/producer the late Don Cornelius that pushed the soul genre of the phillysound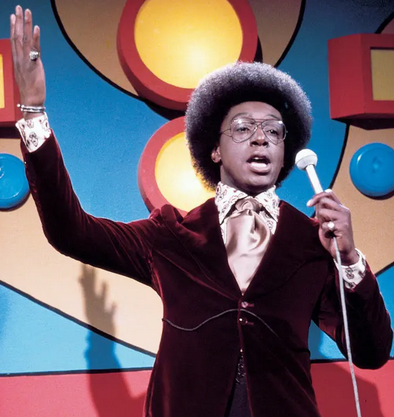 during the 60's and 70's. The shows opening music was produced by the duo of Gamble and Huff along with jazzman George Duke. The shows opening music became a pop R&B hit in 1974.
Soccer - Houston Dynamo
vs. Portland Timbers
Major League Soccer at PNC Stadium
More info at www.houstondynamofc.com
Saturday April 16, 2022 5:00 PM
2200 Texas Ave, Houston, Texas
Directions (map)
This Weekend
@House of Blues - Houston
Friday 4/15/2022
H-Town Live Showcase
in The Foundation Room 7:00PM
Saba - "The Back Home Tour" 7:00PM
H-Town Live Showcase 8:00PM
Saturday 4/16/2022
Wolf alice: "North American Tour" 7:00PM
Hovvdy - "True Love Tou"r 7:00PM
Circa Noir in The Foundation Room 7:00PM
Sunday 4/17/2022
Ashe: The Fault Line Tour 7:00PM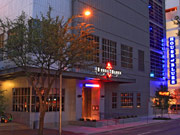 HOB Houston
in GreenStreet
1204 Caroline St.
Houston, TX
(888) 402-5837
Directions (Map)
Enjoy your weekend everybody and don't forget to subscribe to our weekend newsletter and tweeter- feed, its free, click here JWM
100% Money-Back Ticket Guarantee
Some venue tickets for Houston's Weekend Planning Guide are provided by Ticket Liquidator.com a resale marketplace, not a box office or venue. Prices may be above or below face value. Your seats are together unless otherwise noted. If their are problems with our affiliate please call us (832) 949-9691 or contact us (Click Here)
Menendez Media the publishers of Houston's Weekend Planning Guided does not sell, trade or barter e-mail addresses
Since you are here...
Houston's Weekend Planning Guide is updated on a continuous bias for all in the Greater Houston Area. We haven't put up a paywall or asked anyone to log-in to see our content. We want to keep it that way. We accept advertising, but the revenue from that area is not enough to support us. If everyone who reads our weekend entertainment blog, who likes it and helps to support it, our future would be much more secure. For as little as $1 or more, you can support Houston's Weekend Planning Guide – and it only takes a minute. Thank you.

[Disclaimer]
Houston's Weekend Planning Guide participates in various affiliate marketing programs, which means, we receive paid commissions on purchases made through our links to retailer sites.
Our editorial content is not influenced by any commissions we receive.