Houston Ballet Reignited
@Miller Outdoor Theatre
For the first time in over a year, Houston Ballet and the Houston Ballet Orchestra are performing LIVE! Join Houston Ballet for an evening of dance, music and film as we reflect on the creativity of the past year and leap forward towards returning to the theater. You won't want to miss your favorite dancers as they reignite the stage this May!Go to www.milleroutdoortheatre.com for more info, or call 281.373.3386.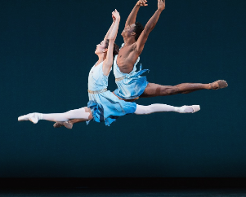 Fri May 7, 2021 8pm – 9:30pm
6000 Hermann Park Drive
Houston, TX
Houston Symphony
Mozart + Piazzolla's Four Seasons
@Jones Hall
Concertmaster Yoonshin Song lights up JonesHall with Astor Piazzolla's show-stopping, tango-infused response to Vivaldi's FourSeasons, and the Symphony's Jonathan Fischer, Mark Nuccio, RianCraypo, and William VerMeulen are featured in Mozart's SinfoniaConcertante in E-flat major. Plus, hear Gabriela Lena Frank's thrilling Escaramuzaand music by Gabrieli, led by Music Director Andrés Orozco-Estrada. Tickets at 713.224.7575 or www.houstonsymphony.org
Fri May 7, 2021 8pm – 9:30pm
615 Louisiana St, Houston, TX
Houston Astros vs.
Toronto Blue Jays
Major League Baseball
@Minute Maid Park
More information at www.astros.com
Fri May 7, 2021 7:10 PM
Sat May 8, 2021 6:10 PM
Sun May 9, 2021 1:10 PM
501 Crawford Street
Houston, TX
Directions
Acoustic rock guitarist David Pearce makes his way to Houston's House of Blues this weekend. David, from Penzance (Cornwall in the United Kingdom), began playing the guitar, at the age of fifteen, after first learning to play the drums. His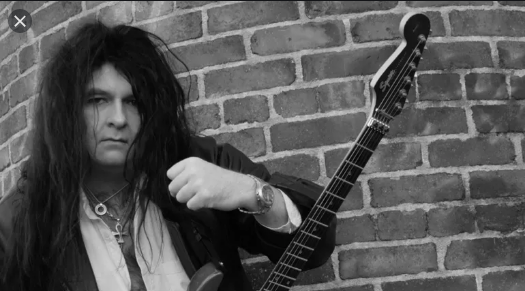 first experience, as part of a band, came at the age of eighteen and was followed by several more until he left Penzance to attend the London College of Music and Media. On completion of his course, in 1996, he received a Diploma in Music Technology and began his career as a much sought after engineer and producer.
David's band affiliations include the UK melodic Rock band "Union Jane" and the Cornwall based folk rock group, "Naked Feet". Whilst at work in 2002 and following a period of reflection after leaving "Naked Feet", the opportunity which changed his musical career forever presented itself.
One of his Allen & Heath work colleagues, Mike Clarke, a friend of keyboard player Oliver Wakeman, asked David to listen to some of Oliver's tunes. David was impressed and, jokingly, enquired whether or not Oliver needed a guitarist, to which the answer was a surprising "Yes!"! After submitting his own work, in addition to several ideas he had for the band, he was hired. The first project he and Oliver worked on was the un-released album "Anam Cara" album mix, upon which he also contributed acoustic and electric guitar support.
David Pearce
HOB Houston
1204 Caroline Street
Houston, TX
Thursday 4/6/2021 8:00 M
Friday 4/7/2021 7:30 PM & 9:5 PM
Saturday 4/8/2021 7:00 PM & 9:00 PM
Guy Torry is an amazing actor even more… a respected talented and laugh out loud comedian. With Sold Out shows across the country be sure to catch this GUY as he prepares for his upcoming Comedy Special!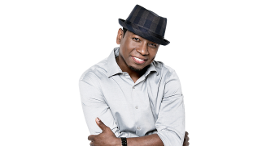 His quick wit and clever thought provoking comedy will have you laughing your @$$ off! Guy has been captivating audiences worldwide on stage television and film.
His roles in movies such as; "American History X" "The Animal " "Life" " Pearl Harbor" and "Runaway Jury" have been critically acclaimed. His television credits include; The Tonight Show Def Comedy Jam Comedy Central Politically Incorrect Jimmy Kimmel ESPN and Late Night with Craig Ferguson.
Fans describe his comedy as a pot of HOT boiling Gumbo. A dash of Chris Rock shavings of Richard Pryor a scoop of Lenny Bruce and some spice of George Carlin. Come satisfy your comedy appetite and let GUY TORRY tickle your taste buds with his menu of flavorful humor. Guaranteed to have you sucking on the funny bone.

The Improv
Marq-E Entertainment
Center
7620 Katy Fwy Ste 455
Houston, TX
(713) 333-8800
Since you are here...
Houston's Weekend Planning Guide is updated on a continuous bias for all in the Greater Houston Area. We haven't put up a paywall or asked anyone to log-in to see our content. We want to keep it that way. We accept advertising, but the revenue from that area is not enough to support us. If everyone who reads our weekend entertainment blog, who likes it and helps to support it, our future would be much more secure. For as little as $1 or more, you can support Houston's Weekend Planning Guide – and it only takes a minute. Thank you.
Houston's Online Weekend Entertainment Guide
Looking for that Friday weekend event and can't find it, try our custom "Google Search"