Friday 6/11/2021 10:00 PM
Canadian duo Andrew Fedyk and Joe De Pace known as Loud Luxury will move into Houston's Rooftop club this weekend. The duo is riding high on their worldwide smash hit "Body (feat. Brando)," It was officially certified Diamond (10x Platinum) in Canada, 6x Platinum in Australia, 3x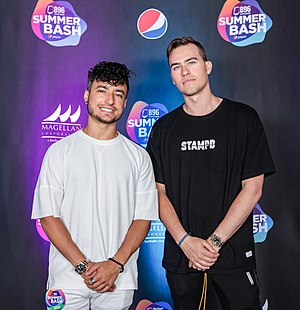 Platinum in Switzerland, Double Platinum in Austria, Denmark, U.K. and the U.S., and Platinum in the Netherlands, Norway and Sweden. "Body" also held the #1 spot in the U.S.

The duo began when Fedyk and Depace met at school and started to collaborate. Going to a Porter Robinson concert, the two say they became inspired with the way Robinson had connected with the crowd. In December of 2016, they released the song "See It Again".
In 2017, they remixed Martin Garrix's song "Scared to Be Lonely", which was included on their remix EP. They released an original single titled "Body" through Armin van Buuren's record label Armada Music. The song, which features vocalist Brando, debuted on the Billboard Hot Dance/Electronic Songs chart at number 49, selling 20,000 downloads and gaining over 40,000,000 streams. In February of 2017, Loud Luxury collaborated with deep house musician Ryan Shephard to release the song "Fill Me In" (initial title: "Something to Say") on Tiesto's record label AFTR:HRS.

The follow-up single, "Love No More (with anders)," garnered 12 million streams on Spotify alone in its first month and currently sits at over 140 million plays on the streaming platform, while "I'm Not Alright (with Bryce Vine)" adds to the tally with over 80 million streams. In 2020, the duo released their debut EP Nights Like This followed by single releases "Like Gold" featuring Stephen Puth with Frank Walker and "Amnesia" featuring GASHI with Ship Wrek. Loud Luxury also scooped up three 2020 JUNO Awards nominations for 'Dance Recording Of The Year,' 'Fan Choice Award' and 'Group Of The Year' (including one win) following four nominations (including one win) in 2019 as well as iHeart Music Awards nominations for 'Dance Song Of The Year' and 'Dance Artist Of The Year' in 2020. Their latest single "Turning Me Up" with Issam Alnajjar and Ali Gatie is out now on all streaming platforms.
Rise Rooftop
2600 Travis St Suite R
Houston, TX 77006
Directions
(832) 767-0513
Houston's Weekend Planning Guide
Sons of Texas
Scout Bar Houston
Sons of Texas was began in McAllen, Texas in 2013. Shortly thereafter, the band was signed to Razor & Tie and entered the studio with producer Josh Wilbur (Lamb of God, All That Remains, Hatebreed). The music video for the first official track from the band, "Baptized in the Rio Grande", premiered via Revolver's website on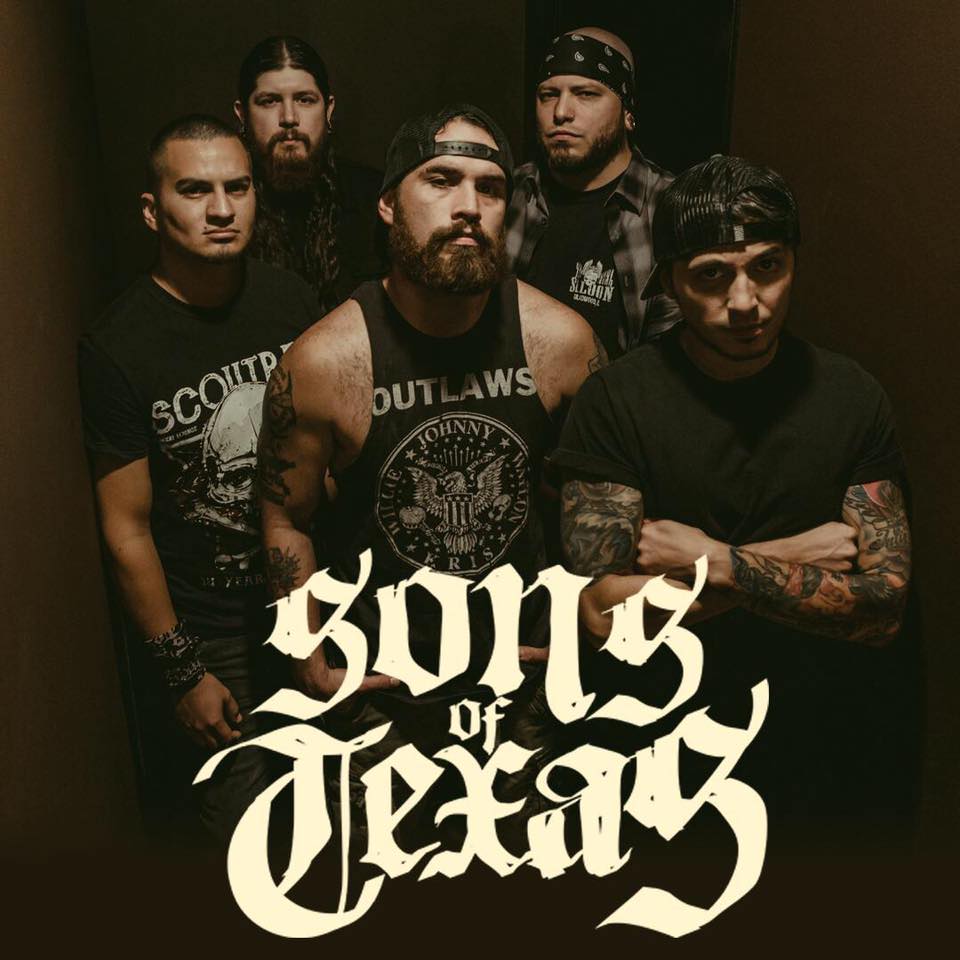 January 6, 2015.
The band released their debut album Baptized in the Rio Grande back in 2015 in digital and physical format. The first single "Baptized in the Rio Grande" peaked at No. 29 on the Mainstream Rock Songs chart. They released their second album, Forged by Fortitude, on September of 2017.

In between the release of Forged by Fortitude and their next studio session in 2018, Mark Morales was tapped by Mark Morton of Lamb of God to provide vocals on his solo album.
In 2019, working without a record label, Sons of Texas headed back to the studios in San Antonio, Texas, to release a three-song extended play titled Resurgence. Due to the COVID-19 pandemic, the band used the time to release another EP, As the Crow Flies, in September 2020.

Band members
Mark Morales
lead vocals (2013–present)
Jes DeHoyos
lead guitar, backing vocals (2013–present)
Jon Olivarez
rhythm guitar (2013–present)
Nick "Rat" Villarreal
bass (2013–present)
Mike Villarreal
drums (2013–present)
Scout Bar
in Marinagate
18307 Egret Bay Blvd.
Houston, TX
Directions
(281) 335-0002
Michael Blackson
@Houston's Improv
Friday 6/11/2021 7:30 & 9:45 PM
Saturday 6/12/2021 7:00 & 9:30 PM
Sunday 6/13/2021 7:30 & 9:45 PM
He has been called one of the most original stand-up comics in the country and his performances leave audiences laughing in tears. Michael Blackson aka 'The African King of Comedy' has been entertaining audiences all across the country and around the globe for more than a decade. Inspired by the stand up comedy of Eddie Murphy Blackson began to develop his comedic talent in 1992 in the unkind comedy clubs of Philadelphia Pennsylvania.
Blackson's comedic appeal grew from his involvement with BET's ComicView series HBO's Def Comedy Jam Showtime at Harlem and Live in Hollywood. However it was in a Los Angeles comedy club where Blackson got his big break. Blackson was performing at the Comedy Store where actor/director Ice Cube was in attendance to see comedian Mike Epps perform. But after experiencing Blackson's performance Ice Cube invited the young comic for a reading…and the rest is smash hit history! Blackson's outstanding and unforgettable performance in the smash hit comedy Next Friday drew praise and a fan following like no other.
After his scene stealing performance in Next Friday fans wanted more and in 2005 Blackson would not disappoint. He released his top-selling sketch comedy CD entitled Modasucka Welcome to America. With Blackson the work never stops. Along with special guest appearances on some of the hottest music videos Blackson stole the stage on P. Diddy's Bad Boys of Comedy on HBO and starred in a commercial for the Chappelle Show on Comedy Central. There's no mistaking Blackson for any other comedian when he takes the stage.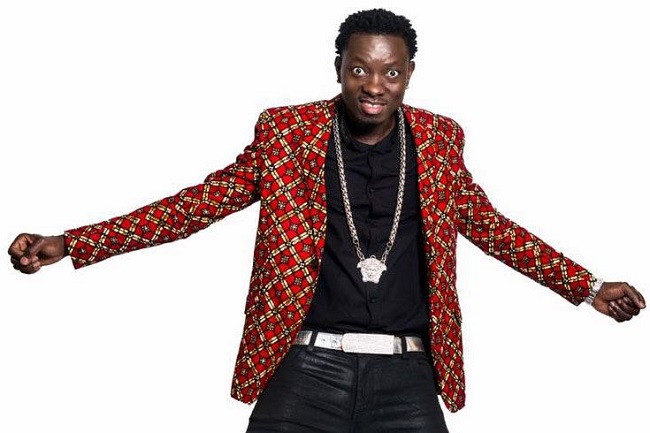 And what about those Dashikis? When he takes the stage clad in the finest Dashikis the Motherland has to offer "The African King of Comedy? is born! Along with his film and television endeavors Blackson continues to entertain his fans as the headliner for live shows at comedy clubs universities and special events bringing his one-of-a kind must-see stand-up performance to audiences all across the country and around the world.
The Improv
7620 Katy Freeway Space
455 Houston, TX
Directions
Buy tickets over the phone:
713-333-8800
Hayes Carll
@The Heights Theatre

Friday 6/11/2021 6:30 & 8:45 PM
Hayes Carll's list of accomplishments is long. His third album, 2008's Trouble In Mind, earned him an Americana Music Association Award for Song of the Year (for "She Left Me for Jesus").
The follow-up, KMAG YOYO was the most played album on the Americana Chart in 2011 and spawned covers by artists as varied as Hard Working Americans and Lee Ann Womack, whose version of "Chances Are" garnered Carll a Grammy nomination for Best Country Song. 2016's Lovers and Leavers swept the Austin Music Awards, and was his fourth record in a row to reach #1 on the Americana Airplay chart.

"I want to dig in so this life doesn't just pass me by."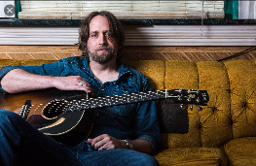 Kelly Willis and Kenny Chesney have chosen to record his songs and his television appearances include The Tonight Show, Austin City Limits, and Later w/Jools Holland. Carll is the rare artist who can rock a packed dancehall one night and hold a listening room at rapt attention the next.

"Repeating myself creatively would ultimately leave me empty. Covering new ground, exploring, and taking chances gives me juice and keeps me interested."

He knew he wanted to find the next level. On What It Is, he clearly has.
It wasn't necessarily easy to get there. Carll's last release, 2016's Lovers and Leavers was an artistic and commercial risk — a bold move which eschewed the tempo and humor of much of his previous work. The record revealed a more serious singer-songwriter dealing with more serious subjects — divorce, new love in the middle of life, parenting, the worth of work. What It Is finds him now on the other side, revived and happy, but resolute — no longer under the impression that any of it comes for free.
"I want to dig in so this life doesn't just pass me by. The more engaged I am the more meaning it all has. I want that to be reflected in the work."
This Friday at the Heights Theatre Hayes Carll.
The Houston Symphony
Presents
Summer Symphony Nights
@Miller Outdoor Theatre
Thursday 6/10/2021 8:30 PM
Saturday 6/12/2021 8:30 PM
A Houston summer tradition, these fun-filled, family-friendly evenings showcase outstanding local, national, and international soloists and conductors alongside the outstanding musicians that make the orchestra.

Houston audiences
are treated to a concert highlighting the brass, winds, and percussion
sections of the Symphony . . .
For more than 80 years, concertgoers of all ages and backgrounds have experienced the beauty of music through classical masterpieces and popular selections.
Houston audiences are treated to a concert highlighting the brass, winds, and percussion sections of the symphony.

Yue Bao opens the program with two short works: a two-minute Fanfare for brass choir from Dukas's La péri, and Red Clay & Mississippi Delta for wind quintet, a blues-inspired chamber music work by Valerie Coleman.
The program continues with Tielman Susato's Renaissance-era Susato Suite for brass and percussion, Richard Strauss's melodic and lyrical Serenade in E-flat major, Op. 7 for 13 wind instruments, and brass arrangements by Andreas Tarkmann to excerpts from Prokofiev's Suite from Romeo and Juliet, Opus 64, one of ballet's greatest scores. Lastly, Bao concludes the evening's program with Astor Piazzolla's rhythmic and tango-inspired Suite from Maria de Buenos Aires arranged by Steven Verhelst.
Yue Bao, conductor
Dukas: Fanfare to La péri
Valerie Coleman: Red Clay and Mississippi Delta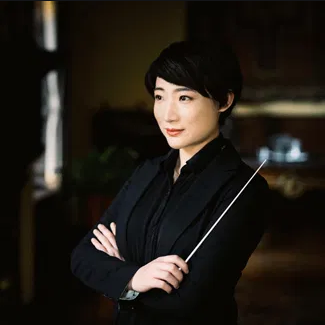 T. Susato/J. Iveson: Susato Suite
Strauss: Serenade in E-flat major for Winds, Opus 7
Prokofiev/A. Tarkman: Suite from Romeo and Juliet, Opus 64 [excerpts]
Piazzolla/S. Verhelst: Suite from Maria de Buenos Aires
Miller Outdoor Theatre
Hermann Park
6000 Hermann Park Dr
Houston, TX 77030
Directions click here
(832) 487-7102
Since you are here...
Houston's Weekend Planning Guide is updated on a continuous bias for all in the Greater Houston Area. We haven't put up a paywall or asked anyone to log-in to see our content. We want to keep it that way. We accept advertising, but the revenue from that area is not enough to support us. If everyone who reads our weekend entertainment blog, who likes it and helps to support it, our future would be much more secure. For as little as $1 or more, you can support Houston's Weekend Planning Guide – and it only takes a minute. Thank you.
Houston's Online Weekend Entertainment Guide
Looking for that Friday weekend event and can't find it, try our custom "Google Search"