Blue October
@White Oak
Music Hall
Friday June 18, 2021 7:00 PM

The alternative Rock band Blue October was the idea of Houston's High School for the Performing and Visual Arts alumn Jeremy Furstenfeld and his brother Justin.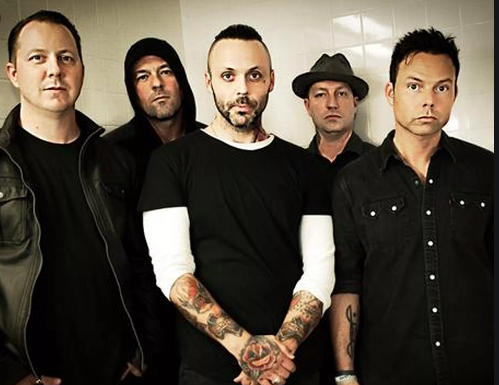 Growing up Jeremy says he listened to hip-hop, rock, country and dance. Furstenfeld's favorite artists included Idaho, Marvin Gaye, The Smiths, Peter Gabriel, Red House Painters, The Cure, Cocteau Twins, Bauhaus, and Pink Floyd.

The band was discovered by former Kid Rock manager Michael Rand while they were performing at Pappadeaux Cafe over 20-years ago. Rand's agency proceeded to book over 350 dates with the group all unsigned. Extensive publicity and artist development was regimented. This work eventually led to Rand bringing the band to Universal Music Group's CEO Doug Morris under the direction of long time A&R rep Reen Nalli. The group moved to San Marcos, Texas in December and were signed to Universal Records.
Blue October started this year off with the release of a new singl, "Oh My My" back in February. The group says it is exactly two years after their release of "I Hope You're Happy". The single is taken from the upcoming album "This Is What I Live For". Justin Furstenfeld has been performing other songs off the upcoming album such as "The Weatherman", "Fight For Love", and "Only Lost is Found" acoustically at his solo Open Book shows and radio promotional appearances.
This weekend on the lawn at White Oak Music Hallits Blue October.

Justin Furstenfeld – lead vocals, rhythm guitar (1995–present)
Ryan Delahoussaye – violin, mandolin, keyboard (1995–present)
Jeremy Furstenfeld – drums, percussion (1995–present)
Matt Noveskey – bass guitar (1998–2002, 2004-present)
Will Knaak – lead guitar (2018–present)
White Oak Music Hall
2915 N Main Street
Houston, TX 77009
Directions (Map)
Phone: (713) 237-0370
This Weekend
@Rise Rooftop
June 18, 2021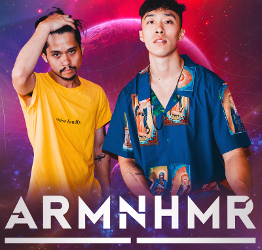 Rise Rooftop
2600 Travis St Suite R
Houston, TX 77006
Directions
(832) 767-0513
How In the Heights went from a student musical to one of the summer's biggest movies
In the Heights, the new movie musical directed by Crazy Rich Asians' Jon M. Chu and based on a Tony-winning Broadway musical by Hamilton's Lin-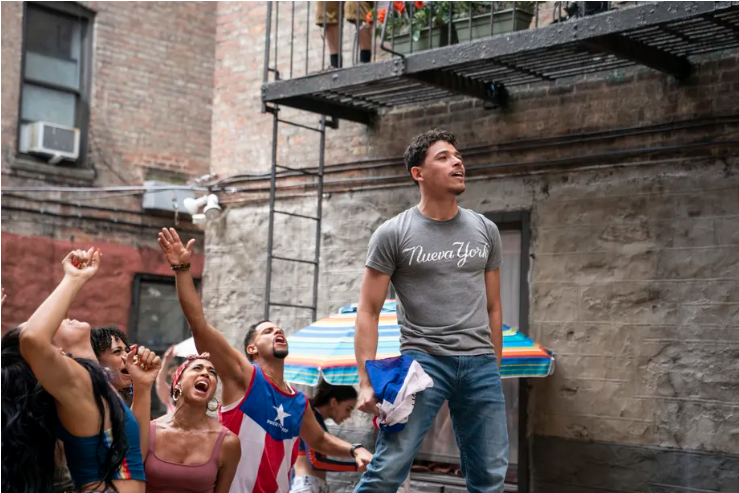 Manuel Miranda, is widely expected to be one of the summer's biggest movies. As the horrors of a plague year begin to ebb away, what could be more suited to the moment than a gorgeous, joyous spectacle of a musical, one with talented and beautiful young people singing and dancing their hearts out on a giant movie screen?
In the Heights isn't only timely: It's also based on a beloved existing property, and its early reviews have been mostly raves. Industry observers are nearly unanimous in saying it will be a smash.
That's a lot of hype for a show that started so small.
Aperio
Music of the
Americas presents
Lush Life & Latin Beats
@Miller Outdoor Theatre

Aperio, Music of the Americas presents Lush Life & Latin Beats – orchestral showstoppers by Duke Ellington, Chick Corea, Arturo Marquez, & Michael Torke. Jazz pianist Phillip Hall appears with Aperio's ensemble under the baton of Maestro Marlon Chen. This program will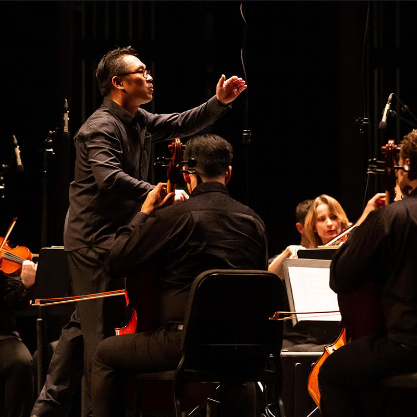 have you dancing from your seat!
Aperio, Music of the Americas is a Houston-based ensemble dedicated to presenting unique chamber music in performances that showcase contemporary composers from the Americas.
Through an interactive performance format, the ensemble's programming examines the art music of South and North America, focusing particularly on musical contributions drawn from many indigenous and foreign cultures. Aperio advocates for the creation and promotion of new works by both emerging and established composers, often exploring the relationship between selected repertoire and other art forms.
All performances at Miller Outdoor Theatre are FREE!
Watch Live on Facebook click here

Wach Live on YouTube click here
Hermann Park
6000 Hermann Park Drive
Houston, TX 77030
Directions (Map)
(832) 487-7102
Scout Bar
in Marinagate
18307 Egret Bay Blvd.
Houston, TX
Directions
(281) 335-0002
Houston's Weekend Planning Guide
Tommy Davidson
@ Houston's Improv
Friday 6/18/2021 7:30 & 9:45 PM
Saturday 6/19/2021 7:00 PM & 9:30 PM
Sunday 6/20/2021 7:30 PM
Best known as one of the original stars of the hit television show In Living Color Tommy's visibility increased rapidly and he became widely known for his innovative talent.

Davidson started his career as a standup comedian in Washington DC earning an ardent following with sheer hard work in various comedy clubs. As one of the cutting-edge young stand-ups he was spotted by major concert promoters who booked him as the opening act for A-list touring acts including Patti LaBelle Kenny G and Luther Vandross.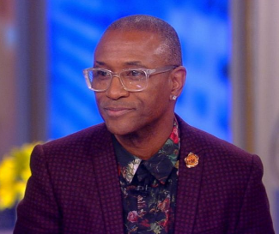 It wasn't long before he came to Hollywood and was performing stand-up at a number of clubs including the Comedy Act Theatre where he met Robert Townsend. This led to his first national television appearance with a starring role in Partners in Crime and was the conduit to Keenan Ivory Wayans who proved instrumental in Davidson's career by offering him an opportunity to audition and join the uniquely talented cast of the most adventurous primetime variety show of its day In Living Color. He Jamie Foxx Jim Carrey and Damon Wayans made TV history with their originality.

Davidson's hilarious impressions of Sammy Davis Jr. Michael Jackson and other icons have become infamous. His visibility on In Living Color led to three Showtime specials: On Strength of New York Illin' in Philly and Takin' it to DC. His elasticity as a performer who delivers on both the big and small screen led to other projects like the lead in the Disney's animated series The Proud Family and as a host on FOX's The NFL Show alongside football greats Michael Irvin and Tony Siragusa. Davidson also portrays the lead in Will Smith's up-and-coming animated series Youngin's.
The Improv
7620 Katy Freeway Space
455 Houston, TX
Directions
Buy tickets over the phone:
713-333-8800
Since you are here...
Houston's Weekend Planning Guide is updated on a continuous bias for all in the Greater Houston Area. We haven't put up a paywall or asked anyone to log-in to see our content. We want to keep it that way. We accept advertising, but the revenue from that area is not enough to support us. If everyone who reads our weekend entertainment blog, who likes it and helps to support it, our future would be much more secure. For as little as $1 or more, you can support Houston's Weekend Planning Guide – and it only takes a minute. Thank you.
Houston's Online Weekend Entertainment Guide
Looking for that Friday weekend event and can't find it, try our custom "Google Search"