Houston Tattoo
Arts Convention
@NRG Park
Friday 6/4/2021 2:00 PM - 11:00 PM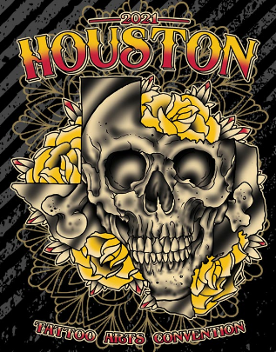 The 3rd Annual Houston Tattoo Arts Convention is returning to NRG Center, June 4th- 6th, 2021. Villain Arts is excited to host a bigger & better show this year. The Houston Tattoo Arts Convention is for industry professionals and tattoo lovers as well. The general public is welcome.
World Renowned Tattoo Artists from Hundreds of Tattoo Shops Nationwide will be tattooing live.

The sprawling exhibition has made over two decades of annual appearances nationwide, and in other major US cities like Chicago, Baltimore, Philadelphia, Milwaukee and Kansas City. This will be Houston's second annual convention.

The Villain Arts Conventions traditionally include a number of appearances by celebrities from movies and reality-TV tattoo competitions, like Ink Master, Best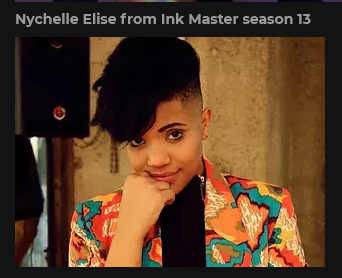 Ink and Tattoo Nightmares. Visiting artist seminars for professionals in the tattoo industry are also a feature at the shows, and include topics on social media/marketing, technical tattoo application techniques for working artists, and Q & A's with longtime tattooers and legends in the business.

Come get tattooed by 300 of the world's best tattoo artists, including the top local, national & international artists.
Daily tattoo competitions for you to show off your tattoos. Performances by Olde City Sideshow, Marlo Marquise and dynamic live human suspension are just a few of the other exciting things happening throughout the weekend. It's the 2nd Annual Houston Tattoo Arts Convention this weekend at NRG.
Houston Metropolitan Dance Center
@Miller Outdoor Theatre
Get your weekend started with an evening bursting with energy, music and the intoxicating spirt of dance. Bringing together an array dance genres, music and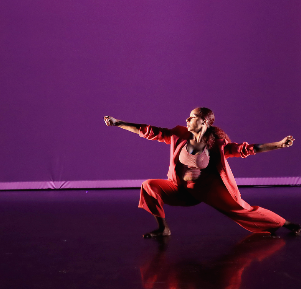 movement, Houston Metropolitan Dance Center's performance will inspire, enthuse, and entertain audiences. HMDC activates it's goal of bringing together Houston based choreographic artists for the purpose of bringing to life an evening that embodies and incites the exclamation #YAY DANCE! Go to www.milleroutdoortheatre.com for more info, or call 281.373.3386.
Fri Jun 4, 2021 8:30pm
6000 Hermann Park Drive, Houston, TX (Directions click here)
TriStar Houston Collectors Show
@NRG Arena
Friday 6/4/2021 2:00 PM
Saturday 6/5/2021 10:00 AM
Sunday 6/6/2021 10:00 AM


TriStar Houston Collectors Show celebrates thirty-five years in the Bayou City this weekend as they open their annual sports memorabilia extravaganza in NRG Park.
Did you know sport memorabilia is so fan and investment driven a Wayne Gretzy card recently sold for $3.7 million. The sale set a record.
Sports Collectors Digest describes the event this way, "The star-studded, three-day extravaganza, the first major regional show in the U.S. over the past 15 months due to the pandemic, will feature about 25 autograph guests, including four Baseball and three Pro Football Hall of Fame members. There will be about 500 dealer tables of vendors selling every possible sports collectible, including several high-profile dealers who have not appeared at a Tristar show in years, organizers confirmed."

"I never could have imagined that we'd go 16 months without promoting a sports memorabilia show," said Tristar President Jeff Rosenberg. "Optimism is the key word right now. I'm so excited for this show, to do what we love: going to a sports memorabilia show … buying, selling, and trading sports memorabilia … getting autographs from and photos with various sports celebrities.
"Maybe we took that for granted in the past. But not anymore."

The autograph lineup includes Craig Biggio, Jeff Bagwell, Drew Pearson, Bob Lilly, Ted Simmons, Larry Walker and Willie Roaf, among others.
John Milton
@Houston's Arena Theatre
Big Think.com describes hypnosis as, "Although hypnosis has been around for hundreds of years, it is still something that even the brightest among us cannot fully understand. The earliest references to hypnosis date back to ancient Egypt and Greece. In fact, the word "hypnos" means "sleep" and refers to the Greek god who is the personification of sleep." This weekend latin entertainer John Milton will be at Houston's Arena Theatre with his showmanship on how it works in this entertainment venue.
Successor to "The Greatest Hypnotist in America" ​​Taurus Do Brasil, John Milton grew up on stage with his father and teacher, inheriting the knowledge of hypnotism to make people laugh and also to help many people with self hypnosis.
Milton's describes his show as "highly honest work, with growth propositions to society through programming, so that values, good feelings and respect for life are re-promoted. I program many young people and children to memorize their studies more easily and to respect their parents ".

"Over the years, many people have returned to thank me because they finished their careers or because they have grown a lot in their studies, businesses or jobs "
Houston Arena Theatre
Arena Towers
7326 Southwest Fwy
Houston, TX 77074
Directions

HOB Houston
1204 Caroline St.
Houston, TX
(888) 402-5837
Directions
The Red Jumpsuit Apparatus
@Scout Bar
Hailing from Middleburg, FL the members include brothers Ronnie and Randy Winter, Josh Burke, Joey Westwood, and Jon Espy. Over their years as a band they have achieved Gold and Platinum certifications from the RIAA as well as hundreds of millions of collective song streams world wide.
They have toured extensively both in arena festival settings and headlining tours around the globe tirelessly never taking an official Hiatus or band break up that entire time (16 years). They are family owned and operated as well as having success both signed to a Major label and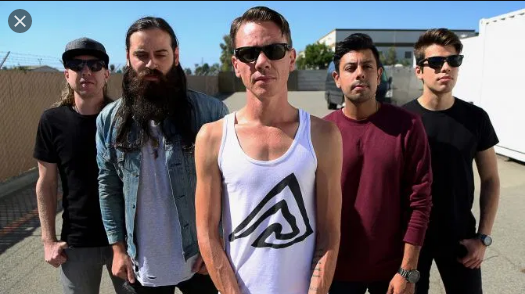 independently. Though widely know for their song "Face Down" released on Virgin records in 2006 the band actually only received Billboard Rock Chart # 1 status after leaving Virgin in 2011. In that time frame (post Virgin 2011-2019) the band achieved #1 SEVEN times completely independent on Billboard's Christian Rock Radio charts! This has allowed the band to have both fans of the old and new music and ensured a longevity that the band regards as it's most precious achievement. "I Love the feeling that I get when I see the look on someone's face in the crowd who loves the new album and then we start up Face Down and you see them realize we are that same band." said front man Ronnie.
Scout Bar
in Marinagate
18307 Egret Bay Blvd.
Houston, TX
Directions
(281) 335-0002
Friday 6/4/2021 7:30 PM & 9:45 PM
Saturday 6/5/2021 7:00 PM & 9:30 PM

Bob Saget has starred in many successful television shows, including two of the most family-friendly shows network TV has ever produced ("Full House" and "Americas Funniest Home Videos") but he's also an out of his mind, Grammy-nominated standup comedian for over thirty years.

It's Saget's latest Amazon special, "Zero to Sixty," to his HBO special "That Ain't Right" to his cameos in "Entourage," and "The Aristocrats," we see the not so family side of the stand up comeidian. Saget makes his way to Houton's Improv this weekend.

From directing MGM's cult favorite feature film "Dirty Work," to starring on Broadway in the Tony Award winning "The Drowsy Chaperone," Bob Saget shows no signs of stopping. Ever. His 2013 one-hour stand-up special, "That's What I'm Talkin' About," was nominated for a 2014 Grammy Award for Best Comedy Album. Bob's first book DIRTY DADDY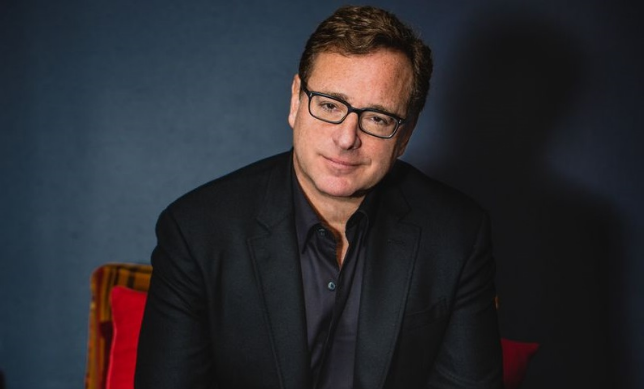 is a New York Times Best Seller. He went through his successful six season run on the hit Netflix series, "Fuller House" which ended shooting in 2020. In 2019, Bob's independent film, "Benjamin," was released and in April of 2020, Bob launched his podcast, "Bob Saget's Here For You," now at 100 episodes, featuring amazing guests, including: Tiffany Haddish, Bill Burr, Jason Sudeikis and Bob Newhart. Last fall, Bob performed at "Dave Chappelle's Summer Camp and performed as Squiggly Monster on "The Masked Singer." Bob just wrapped shooting the dark comedy film, "Blue Iguana," in the Cayman Islands. Bob is overjoyed to be back on his stand-up tour with a new hour plus of material with dates scheduled all over North America, happening right now.
The Improv
7620 Katy Freeway Space
455 Houston, TX
Directions
Buy tickets over the phone:
713-333-8800
Since you are here...
Houston's Weekend Planning Guide is updated on a continuous bias for all in the Greater Houston Area. We haven't put up a paywall or asked anyone to log-in to see our content. We want to keep it that way. We accept advertising, but the revenue from that area is not enough to support us. If everyone who reads our weekend entertainment blog, who likes it and helps to support it, our future would be much more secure. For as little as $1 or more, you can support Houston's Weekend Planning Guide – and it only takes a minute. Thank you.
Houston's Online Weekend Entertainment Guide
Looking for that Friday weekend event and can't find it, try our custom "Google Search"