Weekend Friday is updated continuously
Updated Monday 5/10/2021 10:27 PM
Joe Rogan
@Bayou Music Center
This weekend comedian Joe Rogan makes his way to Houston's Bayou Music Center Rogan is host of The Joe Rogan Experience, a long form conversation with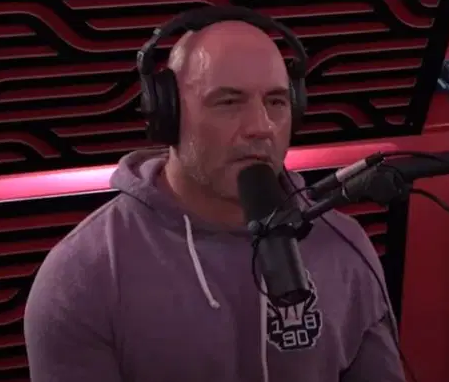 guests that is one of the most popular podcasts, currently distributed exclusively on Spotify.
Rogan's podcast over the years has become very popular is and understatement.
Recently on his podcast Rogan had comedian Dave Chappelle. If you've yet to hear the full interview, you can do so now exclusively on Spotify.
Since 2002, Rogan has provided color commentary for the UFC (Ultimate Fighting Championship) on Pay Per View, Spike Television, and FOX. Rogan's passion for MMA began with martial arts practice at the age of 13. Within two years, the Boston native earned a black belt and soon became the Massachusetts full contact Tae Kwon Do champion four consecutive years. By the age of 19, Rogan won the US Open Tae Kwon Do Championship and as lightweight champion went on to beat both the middle and heavyweight title-holders to obtain the Grand Championship.
Bayou Music Center
Bayou Place
520 Texas Avenue
Houston, TX
Directions
Houston Astros vs. Texas Rangers
Major League Baseball at Minute Maid Park. More information at www.astros.com
Fri May 14, 2021 7:10pm
501 Crawford St, Houston, TX
Send Us Your
Weekend Event
editor@weekendhouston.net
Houston Grand Opera
Presents
Marian's Song
@Miller Outdoor Theatre

This family-friendly opera is based on the life of Marian Anderson, one of the most celebrated singers of the 20th century, who broke racial barriers throughout her storied career, becoming the first Black singer to perform at the Metropolitan Opera in 1955. This innovative fusion of opera and spoken word brings Marian's brave journey to life through the eyes of present-day college student and community activist, Neveah. An HGO original commission, Marian's Song, was created by two prominent Black artists, composer Damien Sneed and librettist Deborah D.E.E.P. Mouton, Houston's poet laureate emeritus. Go to www.milleroutdoortheatre.com for more info, or call 281.373.3386.
Fri May 14, 2021 8pm
6000 Hermann Park Drive
Houston, TX
Houston Symphony
Andrés Conducts Mozart, Beethoven
& More
@Jones Hall

Andrés Orozco-Estrada conducts some of music's all-time great overtures—dramatic and evocative curtain-raisers that capture us from the first note. Lust-filled, hell-bound lothario Don Giovanni comes to life

in Mozart's famed Overture, and Beethoven's Egmont Overture offers a stirring journey from tragedy to triumph. Scotland so inspired Mendelssohn that he set his feelings to music in The Hebrides, which conjures imagery of breathtaking landscapes and sea-swept cliffs. The concerts close with Weber's expressive and ultra-Romantic Der Freischütz Overture. Tickets at 713.224.7575 or www.houstonsymphony.org
Fri May 14, 2021 8pm
615 Louisiana St, Houston, TX
Directions
Whitney Cummings
@Houston's Improv

Friday 5/14/2021 7:30PM & 9:45PM
WHITNEY CUMMINGS is a Los Angeles-based comedian, actor, writer, producer and director. Best known for creating and starring in the NBC series "Whitney," she also cocreated and co-wrote (with Michael Patrick King) the Emmy-nominated CBS comedy series "2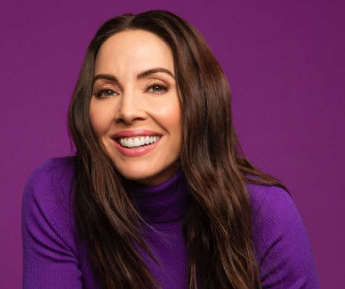 Broke Girls."
In November 2019, Whitney launched her own podcast titled "Good For You" which features Whitney sitting down to interview both her friends and experts from a variety of fields. "Good For You" is self-produced by Whitney alongside Made By Super and records in Los Angeles. New episodes are released on Wednesdays.
Whitney debuted her fourth stand up special, "Can I Touch It?" on Netflix in July 2019. The special featured Whitney's take on everything, including her signature incisive commentary on gender dynamics and why we should give sex robots a chance. "Can I Touch It?" was filmed at the Sidney Harmon Hall in Whitney's hometown of Washington, DC.
The Improv
7620 Katy Freeway Space
455 Houston, TX 77024
Buy tickets over the phone:
713-333-8800
Mike Salazar
@Houston Arena Theatre
Miguel Ángel Salazar, known as Mike Salazar "El Caballero de la Comedia"(The Comedy Knight) was burn in Santiago, Nuevo Leon, Mexico makes his way to Houston's Arena Theatre this weekend.
Mike Salazar has been recognized in Mexico for his talent in comedy and action; thanks to his enthusiasm and great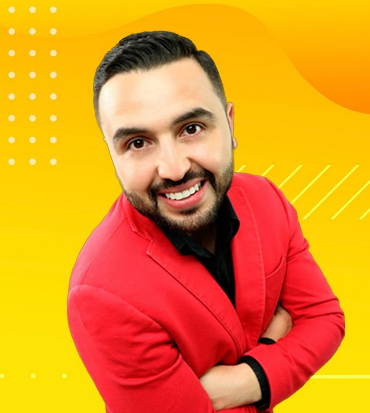 talent, he has the opportunity to have special appearances in TV shows like Sabadazo, Guerra de Chistes, XE Marilé, and others... Al TV Shows of Televisa México.
Because of his enormous talent as an actor, comedian and singer; Mike Salazar is among the small percentage who have risen to the top among Hispanic comedians.
Mike Salazar has successfully toured throughout Mexico with his comedy show; which performs a routine of good humor, mimicry and songs. His show has presented at various places in Mexico, as in bars, fairs, theaters village, massive events and privates.

Mike Salazar
Houston Arena Theatre
Arena Towers
7326 Southwest Fwy.
Houston, TX
Directions
Brent Cobb
& Kendell Marvel
The Heights Theatre
For his fourth album, Keep 'Em on They Toes, Brent Cobb is giving his songs the space they need to speak for themselves, a reflection of his own decision to write about the way he sees the world. "My last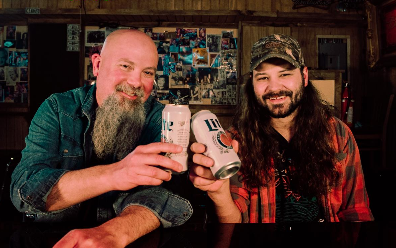 couple of albums have been about people and places, and I wanted this album to be about thoughts and feelings," he says. At his core, Cobb still writes country songs, so there's a continuity between Keep 'Em on They Toes and past projects like 2016's Shine on Rainy Day (a Grammy nominee for Best Americana Album) and 2018's Providence Canyon.
Kendell Marvel wrote and recorded his new album, Solid Gold Sounds, in a matter of days, but it took a life time in country music to get there. Marvel and The Black Keys' Auerbach co-wrote nine of the album's 10 songs, drawing on the country sounds of the '70s as well as Marvel's own experiences.

Brent Cobb & Kendell Marvel
The Heights Theater
339 W 19th St
Houston, TX
Directions
Since you are here...
Houston's Weekend Planning Guide is updated on a continuous bias for all in the Greater Houston Area. We haven't put up a paywall or asked anyone to log-in to see our content. We want to keep it that way. We accept advertising, but the revenue from that area is not enough to support us. If everyone who reads our weekend entertainment blog, who likes it and helps to support it, our future would be much more secure. For as little as $1 or more, you can support Houston's Weekend Planning Guide – and it only takes a minute. Thank you.
Houston's Online Weekend Entertainment Guide
Looking for that Friday weekend event and can't find it, try our custom "Google Search"