Boris Brejcha
@Rise Rooftop
German DJ Boris Brejcha makes his way to the Bayou City this weekend. Brejcha describes his music style as "High-Tech Minimal." The European DK uses a venetian carnival mask as his signature look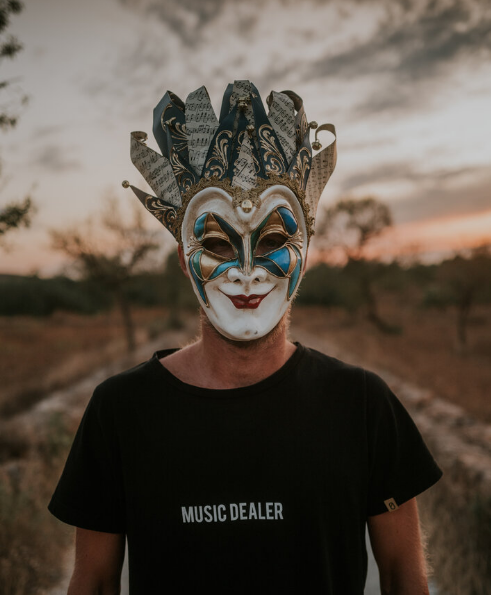 inspired by the Carnival in Rio Dejenero, Brazil. It was in Brazil when he firt started public spinning. Since then, he has been performing at clubs around the world and at some of the biggest festivals including Tomorrowland, Timewarp and Exit festival. Boris and his friends Ann Clue and Deniz Bul founded the label "Fckng Serious" back in 2015.
Brejcha in his bio says at age six, he was a victim of the Ramstein air show disaster. This left him badly burnt and affected his outlook on life as a whole. He states in an interview; "this was a special incidence in my life. I was alone, I was a little boy and I was in an extreme situation".
After four years of touring, three albums and lots of singles, Boris became a constant favorite in today's club scene. With his ambition and desire for new and experimental musical directions, he shows his audiences over and over again how exciting minimal techno can be - so much more than just a conglomerate of repetitive and puristic elements.

Rise Rooftop
2600 Travis St
Suite R
Houston, TX
Directions
832) 767-0513
Brendan Schaub
@The Improv
Thursday 5/20/2021 7:30 PM
Friday 5/21/2021 7:30 PM & 9:45 PM
Saturday 5/22/2021 7:00 PM & 9:30 PM
Retired UFC athlete now doing comedy for a living, Brendan Schaub makes his way to the Houston's Improv on the Katy Freeway this weekend. Schaub with his associates produce a popular podcast.
The podcast, The Fighter, and the Kid, he does with Mad TV's Bryan Callen. The show receives over 10 million downloads a month.
The podcast quickly acquired a cult following by consistently being a staple in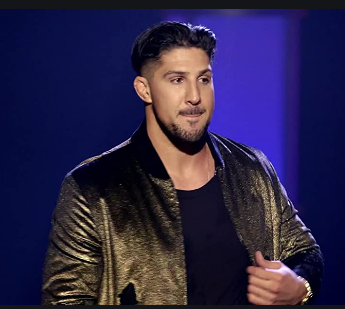 the top 5 rankings on iTunes under the sports/comedy category for the last five years.
Schaub recently developed his newest podcast, the King, and the Sting, in collaboration with his good friend and stand-up comic Theo Von. The show has skyrocketed to a level of unprecedented popularity by debuting as the number 1 podcast in the world on iTunes with its premiere episode.
Below the Belt is Schaub's third show within his podcast empire that he hosts by himself, which is the number 1 combat podcast in the world. Below the Belt is consistently in the top 5 iTunes rankings for the sports/comedy category and debuted as the 2nd largest podcast in the world. The Fighter and the Kid podcast eventually led Schaub to fulfill his childhood dream of being a stand-up comic.
Schaub is now a regular at Los Angeles's most prominent comedy clubs, the Comedy Store, Laugh Factory, and Improv. In 2018 Schaub did a world tour for his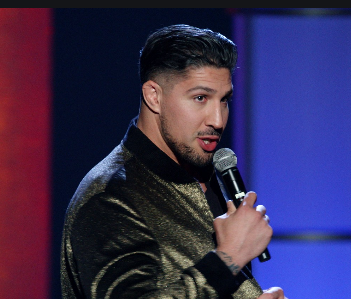 "Stay in Your Lane" with sold out shows in Australia, London, Ireland, Canada, and all over the United States from LA to New York.
He most notably sold out the Wilbur theatre in Boston, Massachusetts. After two years of headlining sold out shows worldwide on January 19th, 2019 Schaub recorded his first one-hour comedy special, "You'd Be Surprised", with Showtime. In addition to his successful career in comedy Schaub is also on Bravo's "Play by Play", E!'s "After Party", Showtime's "Below the Belt", Comedy Central's 7th season of "This is Not Happening", David Ayer's upcoming film "Tax Collector", and Joe Rogan's Fight Companion podcast.
The Improv
7620 Katy Freeway Space
455 Houston, TX 77024
Buy tickets over the phone:
713-333-8800
Jade Bird
@The Heights Theatre
Jade Bird makes her way to the Houston Heights at The Heights Theatre this Friday evening. The twenty something English singer/writer will be joined by Lucky Kilmartin.
Bird was introduced to folk music by a family friend; this included Neil Young, Crosby, Stills, Nash & Young, Bob Dylan and Joni Mitchell. She took up guitar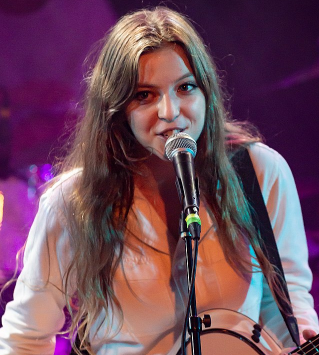 herself at this point, a time that also coincided with the separation of her parents. "I needed a vent, so I think that's ultimately why I got into music so heavily, because of these transitions, so to speak", Bird says. Also while learning to play guitar as a teenager, she was drawn towards Dolly Parton and The Civil Wars. The Civil Wars was the first Americana artist that Bird listened to. Music Week stated that she regarded Patti Smith and Alanis Morissette highly and, in an interview with Billboard, she opined that Morissette's Jagged Little Pill is her favourite album ever.
Rolling Stone described Bird's vocals as "raw and robust" and called her a "young Londoner's spin on modern Americana".Quinn Moreland, writing for Pitchfork, states that her greatest asset is her "gigantic and gravelly voice". Bird does not regard herself as a country artist as she finds the term "a little restrictive". Rather, she was said to consider her music to be similar to Keane and Coldplay circa 2006. Laura Snapes, writing in The Guardian, described her music as 'pop-Americana'.
This weekend in the Houston Heights on W 19th Street its Jade Bird.

Jade Bird & Lucky Kilmartin
The Heights Theater
339 W 19th St
Houston, TX
Directions
Bidi Bidi Banda
Selena
Quintanilla Tribute
@HOB Houston
The Selena tribute band plays Houston's HOB this weekend. Its lead singer, Stephanie Bergara spoke to New York television station ABC7.com on when she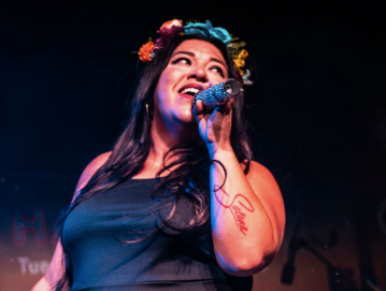 learned of the late Tejano singer's dimise.
"I got emotional. I drove in from Austin this morning....it's really fascinating to think about what would have been," said Bergara.
The news of Selena's murder rocked so much of the world, especially those who were huge fans of Tejano music. Her crossover album "Dreaming of You" hadn't even been released until after she died, and it's still the number one Latin album of all time.
This weekend at HOB Houston.

HOB Houston
1204 Caroline St.
Houston, TX
(888) 402-5837
Directions
Friday 5/21/2021 10:00 PM
The Spazmatics makes it way to Houston's Scout Bar this weekend.
The original Spazmatics began in Los Angeles/Las Vegas in 1997. The general idea was to have a nerd theme inspired by the "Revenge of the Nerds" movie series and perform '80s New Wave hits.
The original Spazmatics began in Los Angeles/Las Vegas in 1997. The general idea was to have a nerd theme inspired by the "Revenge of the Nerds" movie series and perform '80s New Wave hits.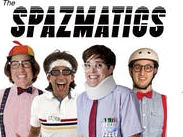 After a few years of success, the Spazmatics grew into a franchise. Now, here we are 24 years later as the SC chapter representing a lot of the southeastern U.S. and also performing songs from other decades.
I enjoy so many of the songs ("Melt With You" being a great one) but I'd say my favorites of the night are generally "Come On, Eileen" or our Backstreet Boys medley because boy bands are the most talented people that have ever existed in the history of existence! As for my biggest influence, without a doubt...Smash Mouth...the greatest band of all time...undisputed fact!
Scout Bar
in Marinagate
18307 Egret Bay Blvd.
Houston, TX
Directions
(281) 335-0002
Since you are here...
Houston's Weekend Planning Guide is updated on a continuous bias for all in the Greater Houston Area. We haven't put up a paywall or asked anyone to log-in to see our content. We want to keep it that way. We accept advertising, but the revenue from that area is not enough to support us. If everyone who reads our weekend entertainment blog, who likes it and helps to support it, our future would be much more secure. For as little as $1 or more, you can support Houston's Weekend Planning Guide – and it only takes a minute. Thank you.
Houston's Online Weekend Entertainment Guide
Looking for that Friday weekend event and can't find it, try our custom "Google Search"