John Egan
(Acoustic Blues)
@HOB Houston
Restaurant & Bar

Musician John Egan has a unique sound ranging from traditional country blues to a more modern songwriter style.  He is a masterfully skilled guitar player who uses poetic lyrics and vintage resonator guitars to create an expressive personal music. Often performing solo, Egan's guitar style includes, in effect, playing bass, lead, and percussion, all at the same time. He says, "the rarefied air where Lightnin' Hopkins met Townes Van Zandt serves as an inspiration and an ideal."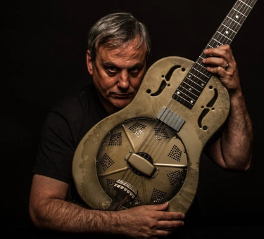 Egan has immersed himself into his music resulting in a wide body of work that documents the progression of an artistic life.  Garnering local acclaim and a mention in the New York Times,  Egan's last two releases set the stage for a return to his roots.  On Magnolia City he produces a 10-song collection featuring just his voice,
stomping boots, and a National Steel guitar that focuses on his live playing and songwriting.
Blond-ish
A Tribute to Blondie
@HOB Houston
Restaurant & Bar
Blond-ish – A Blondie Experience is a quintet out of Houston, Tx that pays homage to the Grammy winning and Rock and Roll Hall of Fame music icon: Blondie.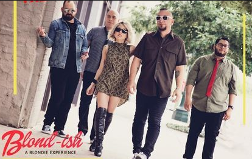 Blondie were known as pioneers in the mid-late 70s punk and new wave scene eventually incorporating the elements of disco, pop and even some rap in the ensuing years spawning several number 1 hits. Celebrating their music catalog through high energy live performance, Blond-ish covers tunes from the debut album "Blondie" through their 7th release "No Exit", truly delivering the sound and essence of Blondie in their prime.
Thursday 5/27/2021 8:00 PM
Friday 5/28/2021 7:30 PM & 9:45 PM
Saturday 5/29/2021 7:00 PM & 9:30 PM
Sunday 5/30/2021 7:30 PM

To those in the know Arnez J. is quickly emerging as one of the hottest, most talked about comedic artists in the game. His raw energy, talent and comedic skill quickly landed Arnez the coveted hosting slot on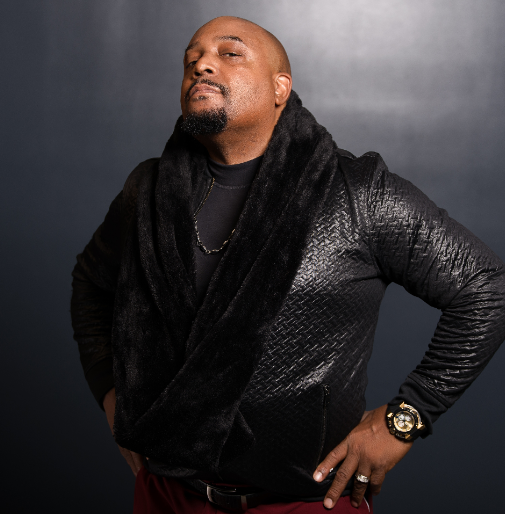 BET's longest-running comedy series "Comic View" for two seasons joining the ranks of hosts such as D.L. Hughley and Cedric the Entertainer. His hilarious new comedy special "Racially Motivated" is now available on Netflix.
Arnez J.'s charisma and physical agility are unforgettable. "J is a whirling dervish on stage--he runs, jumps, spins, slides, slips, and mugs through a performance, acting out many of his bits while describing them," wrote Doug Kaufman in the St. Louis Post-Dispatch. Arnez admits of himself "I've always expressed my things through mannerisms and facial expressions rather than speaking."

On his own at age 14, Arnez lied about his age to get a job at a gas station to work his way through school. With dreams to become a professional baseball player, Arnez began working as a flight attendant when those baseball plans fell through. It was while working as a flight attendant that Arnez discovered his comedic talent. He realized that he had the ability to keep the passengers and crew laughing and, upon encouragement from friends, he made his first attempt at stand-up comedy. After that first night on stage, he knew what he wanted to do. He left his job with the airlines and made the decision to devote all of his time to a career in comedy.
The Improv
7620 Katy Freeway Space
455 Houston, TX
Directions
Buy tickets over the phone:
713-333-8800
Houston Astros vs. San Diego Padres
Major League Baseball
Minute Maid Park.
More information at www.astros.com
Fri May 28, 2021 7:10pm
501 Crawford St
Houston, TX
Directions (map)
Dwight Yoakam
@Arena Theatre
Friday 5/27/2021 8:30 PM
Saturday 5/28/2021 9:00 PM
This weekend in the Bayou City its Pikeville, Kentucky's Dwight Yoakam at Houston's Arena Theatre. It was decades ago Yoakam started charting on Billboard's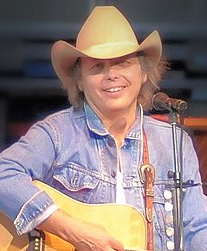 County Music charts.
Yoakam's first recording debut was the self-financed EP Guitars, Cadillacs, Etc., Etc. on independent label Oak Records produced by lead-guitarist Pete Anderson; this was later re-released by Reprise Records, with several additional tracks, as his major-label debut LP, 1986's Guitars, Cadillacs, Etc., Etc..The record hit the market during a sea change in country music: the urban cowboy music was out of style, and neotraditional music based on classic styles, such as Yoakam's honky-tonk inspired music, was now in demand. The LP was a breakout hit and spawned his first two hit singles: "Honky Tonk Man", a remake of the Johnny Horton song, and the title track "Guitars, Cadillacs." His stylish video "Honky Tonk Man" was the first country music video ever played on MTV. The follow-up LP, Hillbilly Deluxe, was just as successful. His third LP, Buenas Noches from a Lonely Room, included his first No. 1, a duet with his musical idol, Buck Owens, on "Streets of Bakersfield". 1990's If There Was a Way was another best-seller. Selling over 2 million copies and being awarded double platinum status in the US along with producing five top 50 singles.
This holiday weekend its Yoakam at Houston's Arena Theatre.
Houston Arena Theatre
Arena Towers
7326 Southwest Fwy
Houston, TX 77074
Directions

This Memorial Day weekend Friday its Saturate at Scout bar. The hard rock band from Baytown, Texas, formed in 2005. Their bio reads, Saturate literally means to them, "hit the ground running" having one goal in mind: To "inspire" the masses by earning their part in modern rock culture as we know it. The band does this by blending smooth melodic riffing, heavy edge up beat rhythms, and harmonious, emotion filled vocals. Saturate is able to achieve all extremes of the musical spectrum. But what stands out the most, is their live performance.. Its not about glam, gimmicks or choreography.. just pure, energetic, interactive entertainment.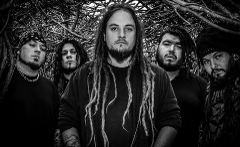 The basis of the band was conjured up in New Orleans, LA. by Mike Mexas (guitar) who relocated himself to the Houston area in search of better opportunities, and musicians with a similar approach. Thus proving to be quite effective. A four song ep/demo was immediately released in which hundreds, if not thousands of copies were handed out as promotional tools. Saturate was soon playing shows 2-3 times a week and by the summer of 2006 their debut album "Soul Element" was released and soon acquired distribution. Saturate had become a well know band in the Houston and surrounding areas and by 2007 had began to venture out of state on small, independently booked, 2-3 week tours. The word was out and Saturate soon had acquired a broad, underground national fan base as well as a European following.

Current Members (2014) Past Members. Vocals-Jimmy Miller(2005-present) Guitars-Mike Mexas (2005-present) Drums-Doyle Hingle (2005-2011)PAST. Bass-Hector Porras (2005-present) Keyboards-Joseph Puente (2008-2010)PAST.
Scout Bar
in Marinagate
18307 Egret Bay Blvd.
Houston, TX
Directions
(281) 335-0002
Houston Symphony
Pops Concert
Rodgers and Hammerstein
@Jones Hall

Spend an "Enchanted Evening" at Jones Hall (or watch from home!) as the 2020–21 Bank of America POPS Season concludes with beloved songs of Rodgers and Hammerstein. Charismatic Broadway duo Santino and Jessica Fontana perform your favorites from The Sound of Music, Carousel, Oklahoma!, South Pacific, The King and I, and more, with full-orchestra accompaniment by Steven Reineke and the Symphony.
Due to social distancing requirements, if you are purchasing a single (1) in-hall ticket or for a group of 3+, please call the Patron Services Center at 713.224.7575
or email patron services houstonsymphony.org
to purchase your ticket(s)
How to View the Concert
Livestream Video

On the day before the concert, you will receive a new email with a link to the video. If you purchase a ticket after Friday evening, the link will be in your confirmation email. We recommend you access the link at least 10 minutes before the concert begins. If you do not receive the email with the link by 3 p.m. on the day of the concert, please contact our Patron Services Center at patronservices@houstonsymphony.org or 713.224.7575. Livestream FAQs
In these unprecedented times, the Houston Symphony is committed to bringing you world class live performances, wherever you are. Whether you join us in person at Jones Hall for a socially distanced live concert or livestream the performance in the comfort of your own home, our ongoing POPS series will be sure to brighten your spirits. Performed by Houston Symphony musicians and special guest artists, the POPS series features music from movies, Broadway, pop, classic rock, and more. Tickets at 713.224.7575 or www.houstonsymphony.org
Fri May 28, 2021 8pm
615 Louisiana St, Houston, TX
Since you are here...
Houston's Weekend Planning Guide is updated on a continuous bias for all in the Greater Houston Area. We haven't put up a paywall or asked anyone to log-in to see our content. We want to keep it that way. We accept advertising, but the revenue from that area is not enough to support us. If everyone who reads our weekend entertainment blog, who likes it and helps to support it, our future would be much more secure. For as little as $1 or more, you can support Houston's Weekend Planning Guide – and it only takes a minute. Thank you.
Houston's Online Weekend Entertainment Guide
Looking for that Friday weekend event and can't find it, try our custom "Google Search"