Houston's Weekend Planning Guide
is updated continuously

Weekend
May 20th-22nd, 2022

This is the weekend our weather scientists say we'll see some substantial rain on Sunday its been a dry week for the Greater Houston/Galveston area.
If you're looking for things to do this weekend here we go. Let's start with Downtown Houston.
We always mention when we talk about the House of Blues its located in GreenStreet.

This weekend the downtown destination is celebrating ten years. It all starts at 10 AM with a 'Live DJ", yoga on the lawn a vendor's market and art exhibitions.
It's an Astros Happy Hour starting at 3:00 PM. Watch the Astros take on the Rangers that evening at any of their restaurant bars or snag a free 30-minute B-Cycle to Minute Maid Park. This event is free to attend, and paid parking is available in the GreenStreet Garage, located at 1320 Fannin St. (Directions- Map Click Here).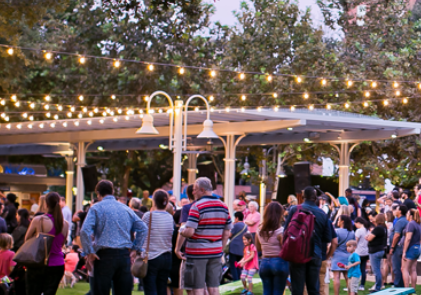 Grab a blanket, some lawn chairs and your best friends and head to downtown Houston for some live music at Historic Market Square Houston. With its 1800's-era architecture, tree-lined streets, eclectic mix of sidewalk cafes, pubs and nighttime hotspots, plus amazing residential properties, Historic Market Square fuses culture and commerce.
This concert series is the official count down to Texas' most intimate camping and music festival, River Revival, brought to you by Splice Records, Saint Arnold Brewing Company, and the Downtown District.
This weekend if you're an opera lover or just want to experience this four-century old art form its Miller Outdoor Theatre for you and the family. Opera was created in Italy more than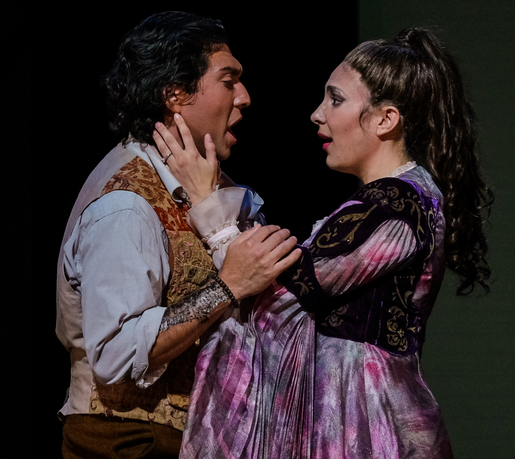 400 years ago during the Renaissance a combination of vocal and orchestral music, drama, visual arts, and dance. Opera has been inspiring people for literally hundreds of years. Get a seat on the lawn and enjoy a great evening. (See Weekend Fridays or Saturdays for more information.)
In Pasadena off of I-45 it's the annual Strawberry Festival. The festival is a three-day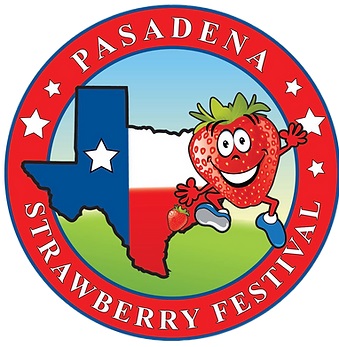 event held annually on the third weekend of May to celebrate a time when Pasadena, Texas was known as the "strawberry capital of the south".
This weekend in Galveston it's Galveston Beach Revue. This May event can be said to welcome the summer and celebrate a historical event from a century ago. "This one-of-a-kind event brings a colorful story to life along Galveston's famous seawall," says Dwayne Jones, Galveston Historical Foundation's Executive Director. (Directions Map Click Here)
Lauren Sanderson
"The Death of
A Fantasy Tour"
In The Bronze Peacock
@HOB Houston
Friday 5/20/2022 8:00 PM
Doors Open 7:00 PM
This weekend its Lauren Sanderson in her "The Death of A Fantasy Tour" at LiveNation's House of Blues in GreenStreet.
(From All Music.com's James Christopher Monger) An American singer, songwriter, and rapper with a motivational message and a devoted social media following, Lauren Sanderson first gained fame via her YouTube and SoundCloud channels -- her video cover of Maroon 5's "She Will Be Loved" drew a significant amount of traffic. In 2016 she released her debut EP, Center of Expression, followed by a sophomore -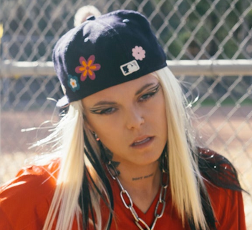 followed by a sophomore extended player, Spaces, in 2017. Signed to Epic late that year, Sanderson released "Written in the Stars" featuring PnB Rock, which was included on her 2018 EP Spaces. Another release, the six-song Don't Panic! EP, also appeared that year. Sanderson kept up a steady stream of releases over the next year including the 2019 EP Hasta La Vista and the singles "Hotel Room" and "Upset."
Phobe Bridgers
@White Oak Music Hall
Saturday 5/21/2022 7:00 PM
It's Phoebe Bridgers, Saturday at White Oak Music Hall. The Los Angeles-based singer/songwriter says All Music.com has a dreamy and hook-filled indie pop heart, witty lyrical perspectives, sadly beautiful songs, and commanding melodies which quickly jettisoned her to worldwide acclaim.

White Oak reports the lawn concert is sold out but you guys may find some tickets here at ticket liquidators.com if you are music see fan with an unlimited concert budget. (Click Here)
Phoebe Bridgers - Motion Sickness
White Oak Music Hall
2915 N Main Street
Houston, TX 77009
Directions (Map)
Phone: (713) 237-0370
Daniel Tosh in Concert
@Bayou Music Center
Saturday 5/21/2022 7:30 PM
(From All Music's David Jeffries) Sharp, snide, and just about as wicked as they come, standup comedian and television host Daniel Tosh is a master of sardonic material. Born in Germany but raised in Florida, Tosh is the son of a preacher, a fact that shocks nearly everyone who has encountered his edgy and flippant act.
How Do 90% of Americans Have Jobs?
Daniel Tosh
Houston Grand Opera
Presents
Romeo and Juliet
@Miller Outdoor Theatre
Friday 5/21/2022 8:00 PM
Saturday 5/22/2022 8:00 PM
All performances at Miller Outdoor Theatre
are FREE!
This weekend its Romeo and Juliet presented by Houston's Grand Opera. This opera is notable for the series o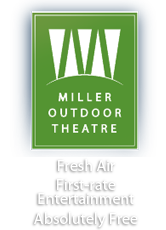 f four duets for the main characters and the waltz song "Je veux vivre" for the soprano. It was first perforemed in Paris in 1867 created by Charles-François Gounod. Gounod is known in popular culture for his creation of the opera Faust.
Enjoy your weekend everybody and don't forget to subscribe to our weekend newsletter and tweeter- feed, its free, click here JWM
100% Money-Back Ticket Guarantee
Some venue tickets for Houston's Weekend Planning Guide are provided by Ticket Liquidator.com a resale marketplace, not a box office or venue. Prices may be above or below face value. Your seats are together unless otherwise noted. If their are problems with our affiliate please call us (832) 949-9691 or contact us (Click Here)
Menendez Media the publishers of Houston's Weekend Planning Guided does not sell, trade or barter e-mail addresses
Since you are here...
Houston's Weekend Planning Guide is updated on a continuous bias for all in the Greater Houston Area. We haven't put up a paywall or asked anyone to log-in to see our content. We want to keep it that way. We accept advertising, but the revenue from that area is not enough to support us. If everyone who reads our weekend entertainment blog, who likes it and helps to support it, our future would be much more secure. For as little as $1 or more, you can support Houston's Weekend Planning Guide – and it only takes a minute. Thank you.

[Disclaimer]
Houston's Weekend Planning Guide participates in various affiliate marketing programs, which means, we receive paid commissions on purchases made through our links to retailer sites.
Our editorial content is not influenced by any commissions we receive.