Houston's Weekend Planning Guide
(Weekendhouston.net) is a Targeted Premium Event Listings Journal/Calendar
Weekend
October 15th-17th, 2021

Houston's Weekend Planning Guide
is updated continuously
Updated Saturday 10/16/2021 12:46PM

Houston Astros vs. Boston Red Sox
American League
Championship Series Game Two
Minute Maid Park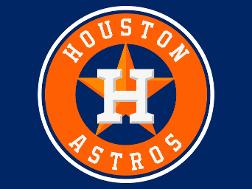 Black Stone Cherry
with special guests
Jared James Nichols
and Georgia Thunderbolts
@Scout bar
Saturday 10/16/2021 8:00 PM
Doors Open 7:00 PM
Kentucky rockers Black Stone Cherry says All Music.com employ a fiery yet rootsy mix of hard rock and post-grunge/heavy metal that invokes names like Stone Sour, Theory of a Deadman, Buckcherry, and Shinedown. This weekend the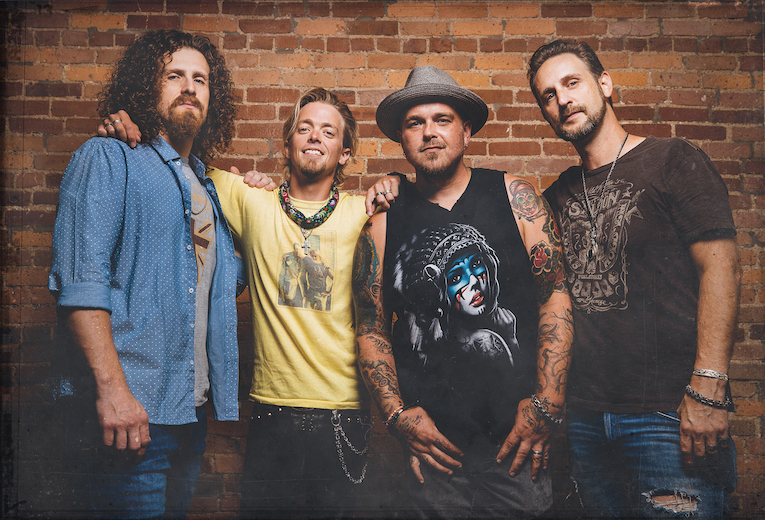 group will be performing at Scout Bar.
According to the band members, none of whom were born before 1983, the lack of anything to do in their hometown, coupled with a rich musical background in their community and families, led them to start playing music. Lead vocalist and guitarist Chris Robertson met drummer John Fred Young (the son of Kentucky Headhunters' Richard Young) in school, and the two played music together throughout high school. In June of 2001, Black Stone Cherry officially formed with guitarist Ben Wells and bassist Jon Lawhon. They began holding shows at clubs in the area, and after a short while they gained a large all-ages following.
Market Square
Tex-New Orleans
@Market Square
Downtown Houston
Saturday 10/16/2021 2021 6:00 PM
Don't miss a night out in Downtown Houston this Saturday on October 16, 2021 It's a great chance to explore the neighborhood's eclectic parks, bars, and restaurants. From family-friendly ghost tours to free pontoon boat rides on Buffalo Bayou, A Night At Market Square is full of activities for all ages.
Kicking off this Tex-Orleans block party is Houston's premiere funk band, Bayou City Funk. Quaker City Night Hawks will headline the event with their foot-stomping sounds.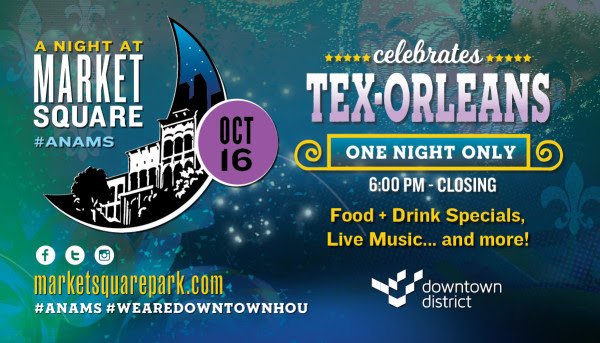 Of course, it wouldn't be a Tex-Orleans party without some NOLA-esque bites and booze. Feast on beignets at a pop-up cafe and night market (featuring State Line Designs and friends), then grab your krewe and head to The Big Easy block party on Franklin for hurricanes. Laissez les bons temps rouler.
Market Square Park
301 Milam Street
Houston, Texas 77002
(713) 650-3022
Directions (Map)
International Gem
& Jewelry Show
@NRG Center
Visit America's longest running direct-to-consumer jewelry show when it visits your town! The International Gem & Jewelry Show's world famous "Jeweler's Market" brings wholesalers, manufacturers and designers together under one roof. Shop from rows and rows of quality gemstone, bead, jewelry and accessory dealers for incredible selection. You'll find local jewelers, international vendors and talented artisans at every show. Whether you are shopping for jewelry making supplies or looking for the hottest trends, you'll find what you're looking for at the InterGem show. More info at www.nrgpark.com
Saturday, October 16, 2021 10:00 AM
Sunday, October 17, 2021 10:00 AM
1 NRG Pkwy, Houston, TX 77054
Directions (Map)
Collect-A-Con
@NRG Center
Saturday 10/16/2021 10:00 AM
Sunday 10/17/2021 10:00 AM
This weekend its Collect-A-Con in NRG Park at the NRG Center. The event boasts over five-hundred dealers and vendors with collectable trading cards, sports cards, comics, video games and vintage cards. The promoters call the two day event "The Nation's Largest Trading Card & Pop Culture Convention"
This weekend its 80's pop rapper Vanilla Ice as the event's special guest performer.
Recently their was a Collect-A-Con in Frisco,Texas. Its co-founder told culture-map.com Dallas, "Collect-A-Con is a place where you can find all types of amazing collectibles," "You can meet celebrities, get autographs, take pictures, and meet other fans with similar interests".
Dia de la
Hispanidad
Featuring
Jorge Luis Chacin
@Miller Outdoor Theatre
Saturday 10/16/2021 7:30 PM
Jorge Luis Chacin is an artist, singer, songwriter, musician and music producer who has been nominated multiple times for the Latin Grammys. Chacin genre is translated into folk rhythms with a mixture of the Zuilan bagpipes. His first nomination was in 2004 in the category Best Tropical Album as part of a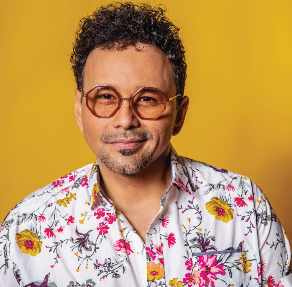 music duo called Bachá.
Later, in 2014, Chacin released a solo album called El Color De Mi Locura and received a nomination again for Best Tropical Album. He was the lead singer and songwriter for one of the most popular bands in Venezuela called Guaco and wrote and produced more than 40 songs eventually touring around the world.
NF
Clouds Tour
with Michl
@Cynthia Woods
Mitchell Pavilion
Sunday 10/17/2021 8:00 PM
Gates Open 6:30 PM
Returning to the road this fall, chart-topping Michigan rapper NF will embark on his first North American headline run in two years, the Clouds Tour. This weekend he is at The Cynthia Woods Mitchell Pavilion.

NF has quietly cemented himself as one of the most impactful artists in the world without ever compromising or changing who he is. The artist, director, and producer has eclipsed 18 billion streams, picked up over a dozen gold and platinum certifications, sold out arenas, and regularly maintained a place in the "Top 500 Most Listened-To Artists on Spotify."
James Taylor
and Jackson Browne
in Concert
@Toyota Center
Sunday 10/17/2021 7:30 PM
James Taylor achieved his breakthrough in 1970 with the single "Fire and Rain" and had his first No. 1 hit in 1971 with his recording of "You've Got a Friend", written by Carole King in the same year. This weekend Taylor and Jackson Browne will be in The Woodlands.
Enjoy your weekend everybody and don't forget to subscribe to our weekend newsletter and tweeter- feed, its free, click here JWM
Menendez Media the publishers of Houston's Weekend Planning Guided does not sell, trade or barter e-mail addresses
Since you are here...
Houston's Weekend Planning Guide is updated on a continuous bias for all in the Greater Houston Area. We haven't put up a paywall or asked anyone to log-in to see our content. We want to keep it that way. We accept advertising, but the revenue from that area is not enough to support us. If everyone who reads our weekend entertainment blog, who likes it and helps to support it, our future would be much more secure. For as little as $1 or more, you can support Houston's Weekend Planning Guide – and it only takes a minute. Thank you.

[Disclaimer]
Houston's Weekend Planning Guide participates in various affiliate marketing programs, which means, we receive paid commissions on purchases made through our links to retailer sites.
Our editorial content is not influenced by any commissions we receive.