Bayou City Funk
and The Watters
@The Heights Theatre
Friday 1/28/2022 8:00PM
Doors Open 7:00 PM
Lobby Doors Open 6:00 PM

Bayou City Funk is a collection of All-star musicians and brass players that have come together to form (one of) Houston's premiere funk band. Drawing inspiration from the originators and pioneers, to the heavy hitters shaping the modern funk scene, BCF built their unique sound that spans the spectrum of funk.
The Watters
An acclaimed mainstay of Austin's renowned music scene, The Watters is made up of husband and wife duo Daniel and Jenna Watters, whose timeless songwriting and dynamic musicianship embodies a sound they call "Americana Soul." The band has garnered a devoted fan base through their consistently energetic live performances and the release of three albums, including their latest, 2021's critically-hailed INTUITION.
Recorded as a result of winning a major grant from respected music nonprofit Blackfret, INTUITION presents the band alongside some of Austin's finest musicians, brandishing in a matured form the traits that have become distinctive of The Watters: craft-driven songwriting elevated further by Daniel's skilled musicianship, infectious melodies that
highlight the potency of Jenna's haunting, full-bodied vocals, and features like lively horn riffs that propel the sound into an alluringly unique genre. One of the album's songs, "Deja Vu," won the grand prize in the 2021 John Lennon Songwriting Contest, while two of its other standouts, "Let Me Know" and "Learning How To Die" placed as runners-up. The appreciation has been widespread, with The Austin Chronicle calling The Watters's work on the album a "triumph in chemistry…in building a tight sound that pushes the most potential out of each part."
The album is just the latest step in the evolution of a band that has elicited comparisons to Fleetwood Mac, Tedeschi Trucks Band, and Rilo Kiley. Since 2005, Daniel and Jenna have collaborated on seven albums together under various monikers, releasing their debut record as The Watters, GREAT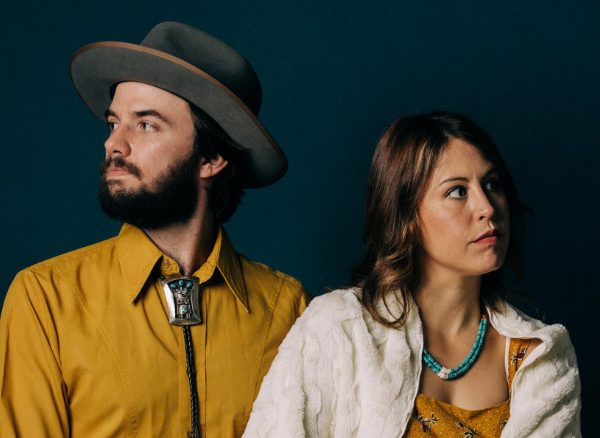 UNKNOWN, in 2016. Their eclectic sound, described as "a fusion of delightful sound and vivid lyricism" by Atwood Magazine, seamlessly blends Americana, Soul, Rock, and Jazz, and was developed in part through the influence of living in multiple music powerhouse cities like Nashville, Los Angeles, and, since the couple settled there in 2015, Austin. A previous Artist of the Month for the Austin Music Foundation, the band has opened for world-class acts like Michael McDonald, The Revivalists and Allen Stone in addition to playing some of their adopted city's legendary venues, like Austin's ACL Moody Theater, Antone's and the Continental Club –all hallmarks of the trajectory of a band on the rise even as they continue to follow their own distinctive path.
Houston's Online Weekend Entertainment Guide
Looking for that Saturday weekend event and can't find it
try our custom "Google Search"