Saturday September 4th, 2021
Beartooth
"The Below Tour"
@HOB Houston
Saturday 9/4/2021 6:00 PM

Beartooth began as an emotional exorcism. Conceived, constructed, and unleashed by one man in a basement studio.
This weekend their in GreenStreet at HOB Houston.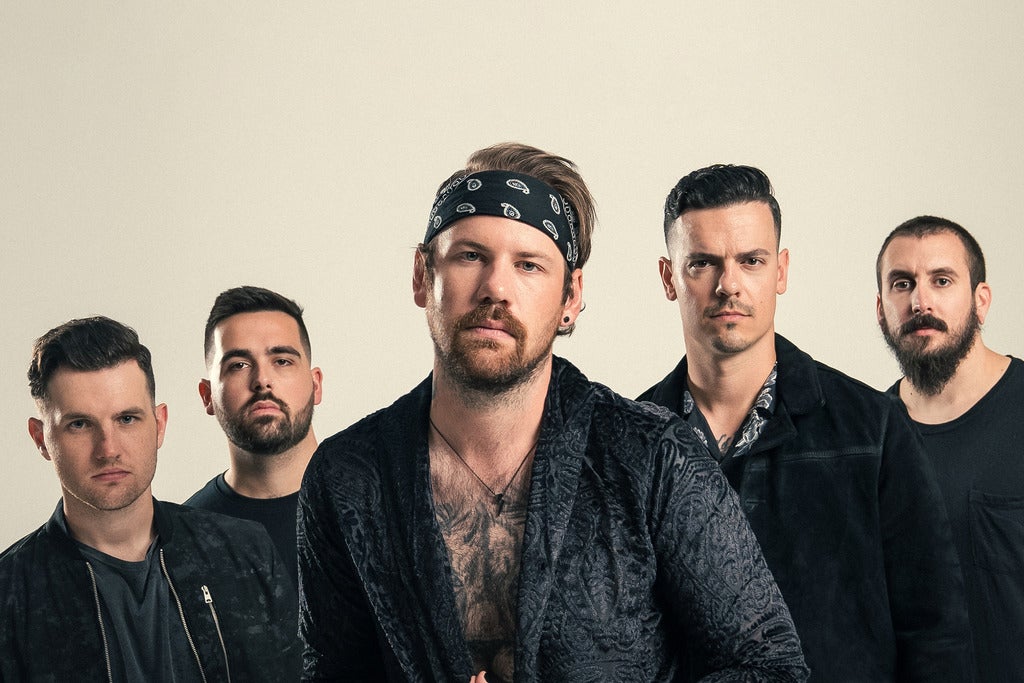 Now, even as Beartooth has grown to become a headlining festival act; cracked Billboard's Top 25; lit up SiriusXM radio; and were crowned Breakthrough Band at both the Metal Hammer Golden Gods Awards and Loudwire Music Awards, Beartooth's music and message remain intensely personal.
When Rolling Stone introduced BEARTOOTH
as one of 10 New Artists You Need To Know, the sound was rightly described as "like a nervous breakdown" . . .
A handful of bands play the "devastating riffs and catchy hooks" game, but for BEARTOOTH, this music is the difference between life and death. As easygoing, charming, and outgoing as these young men may appear, there's an inner turmoil churning away, only satiated by the savage music they play. Suicidal ideation, emotional desolation, and desperate dark nights of the soul are chewed up and spat out in song after song; cathartic singalong anthems like "Fed Up," "Sick of Me," and "In Between."
Like Nine Inch Nails or Tame Impala, BEARTOOTH is a one-man band in the studio. It began as musical exorcism, conceived in front-man Caleb Shomo's home recording sanctuary, a means to tame the demons of debilitating depression and anxiety he's suffered since childhood. BEARTOOTH harness the sacred and profane to purge inner darkness with a dizzying light. BEARTOOTH's effect on listeners is evident by their highly-engaged audience; invitations to major festivals world and tours with Slipknot, Bring Me The Horizon, and A Day To Remember; and a RIAA-certified gold single.
When Rolling Stone.com introduced BEARTOOTH as one of 10 New Artists You Need To Know, the sound was rightly described as "like a nervous breakdown, usually with enough optimism to push through." As long as the dueling dichotomy of mental anguish and creative catharsis remain bound together, Caleb Shomo and crew will be here to oversee the show. So please, enjoy the ride.
The group's founding lineup included guitarist Taylor Lumley, bassist Nick Reed, and drummer Brandon Mullins. They signed with Red Bull Records in 2013 and released their debut EP, Sick. Rhythm guitarist Kamron Bradbury (City Lights) joined the fray in 2014, just as Beartooth issued their first LP, Disgusting. Before the follow-up, Reed and Mullins parted ways with the band, replaced by Oshie Bichar and Connor Denis, respectively. In 2016, Beartooth released their sophomore effort, Aggressive, featuring the anthemic title track. It debuted atop the Billboard Alternative chart and at number 25 on the Billboard 200. A year later, an expanded deluxe edition of the album was issued, featuring acoustic and live versions recorded in London and their hometown of Columbus, Ohio.
The group's third studio effort, 2018's punishing Disease, used frontman Shomo's battle with depression as its catalyst. It also marked the debuts of ex-Like Moths to Flames guitarist Zach Huston, who replaced outgoing shredder Taylor Lumley, and former session/touring drummer Connor Denis. An EP titled B-Sides arrived in 2019, followed by a deluxe edition of Disease that included two extra studio cuts. Longtime guitarist Kamron Bradbury left the fold in 2020 and was replaced by the band's guitar tech Will Deely, who made his studio debut on 2021's more hard rock/heavy metal-oriented.

In an interview with Rolling Stone India, Shomo talks about Deely, the one Wisconsin drive-in concert they performed at in October last year and how the pandemic impacted the making of their latest album Below.
HOB Houston
in GreenStreet
1204 Caroline St.
Houston, TX
(888) 402-5837
Directions (Map)
Houston's Online Weekend Entertainment Guide
Looking for that Saturday weekend event and can't find it
try our custom "Google Search"