Houston's Weekend Planning Guide
(Weekendhouston.net) is a Targeted Premium Event Listings Journal/Calendar
Boney James
"Solid Tour"
HOB Houston
Thursday 11/11/2021 8:00 PM
Doors Open 7:00 PM
This weekend (Thursday 11/12/2021) smooth jazz artist Boney James makes his way to LiveNation's House of Blues in GreenStreet downtown Houston.
"A solid relationship is when someone has your back and will stand by your side no matter what," explains Boney James about the title of his new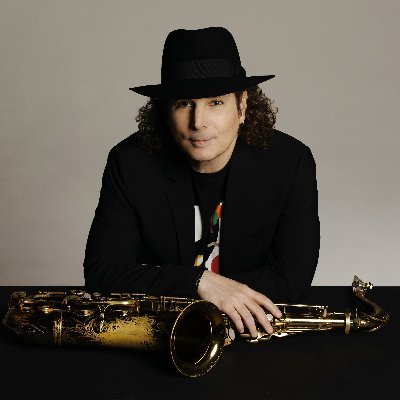 CD. "Solid is a word that has a few meanings, but this one really resonated with me and became the theme of the record."
Solid is the four-time GRAMMY nominated saxophonist's seventeenth album as a leader and will be released by Concord Records, April 17, 2020. Solid follows up his smash 2017 release Honestly which became his eleventh #1 Billboard Contemporary Jazz Album.
Sometimes, inspiration is slow in coming, evasive and stubborn. Other times, if an artist is very fortunate, it simply flows, the music practically writing itself. That's how Solid, the latest release from Boney James came to be. "This record really flowed at an unusually quick pace," Boney says. "There was a lot of positive energy in making this music. Solid is a very upbeat record. As I was writing them, these songs put a smile on my face."
"I love playing live, maybe more than I ever did. A lot of guys get tired of the traveling but it's still a joy for me every time I go out there and play."

All of Solid's eleven tracks were produced and written or co-written by James. Three songs—"Full Effect," "Tonic" and the title track—were built from licks played at sound-check by touring guitarist Kendall Gilder on the road in support of Honestly. "I said, hey, what's that riff you're playing?" James recalls, "And Kendall said, 'that's just something I'm messing around with.' I got my iPhone and recorded them, then took it home and wrote the songs!"
Four other songs were initiated by longtime James collaborator, acclaimed writer/producer Jairus 'J-Mo' Mozee (Anderson Paak, Nicki Minaj, Anthony Hamilton). One of those, "Be Here," was ultimately transformed into Solid's Adult Urban single featuring special guest Kenny Lattimore, best known for his Top 10 R&B hit "For You."

Says James, "We met at the Soul Train Awards twenty years ago and he said, 'Some day we need to work together!' As I was working on 'Be Here', I started to hear his voice in my head. I reached out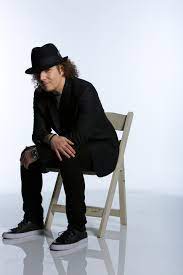 to him and he wrote and recorded the lyrics. It's such a romantic song and it really reinforced the theme of the record, strong and positive relationships."
James crafted many of the song titles ("Fresh Air", "On The Path", "Tonic)" to play off this theme, "Similar to my last CD Honestly, this new music is a reaction to how stressful the world feels these days. Music is a respite, it's always 'solid' and it never lets me down."

Boney James' personal relationship with music has never been anything but solid. Picking up the sax at age 10 in his native New Rochelle, New York, "I immediately loved it, and it pretty quickly became my favorite thing to do." By the time he entered his teens, James was gigging with bands, and he turned pro at 19. He apprenticed as a sideman for artists like Morris Day, The Isley Brothers, Teena Marie and many others, touring and doing sessions for seven years before cutting his first solo album in 1992. The independently released Trust led immediately to a major label deal and a string of increasingly successful recordings and nonstop touring.
Now a four-time GRAMMY nominee with four RIAA Gold records and career sales topping three million units, James continues to defy musical genres; A two time NAACP Award nominee, a Soul Train Award winner and named one of the Top 3 Billboard Contemporary Jazz Artists of the Decade.
James, who lives in Los Angeles with his wife of 34 years Director/Actress Lily Mariye, says he's looking forward to heading out on the road and seeing how the Solid material evolves from night to night. "I love playing live, maybe more than I ever did. A lot of guys get tired of the traveling but it's still a joy for me every time I go out there and play."
It's still a joy to his multitude of fans too. "I try to 'be there' for the people who are interested in my music," says James, "to be Solid in that relationship and to not let anybody down. I often get great compliments from the people that come to my shows, that I 'never disappoint' them, and that's very gratifying to me. That's what I was trying to express with this title, that sense of character… to stand for something principled."

HOB Houston
in GreenStreet
1204 Caroline St.
Houston, TX
(888) 402-5837
Directions (Map)
100% Money-Back Ticket Guarantee
Tickets for Weekend Houston's Planning guide is provided by Ticket Liquidator a resale marketplace, not a box office or venue. Prices may be above or below face value. Your seats are together unless otherwise noted.
If problems with our affiliate call us (832) 949-9691
Houston's Online Weekend Entertainment Guide
[Disclaimer]
Houston's Weekend Planning Guide participates in various affiliate marketing programs, which means, we receive paid commissions on purchases made through our links to retailer sites.
Our editorial content is not influenced by any commissions we receive.
Looking for that Friday weekend event and can't find it
try our custom "Google Search"