Houston's Weekend Planning Guide
(Weekendhouston.net) is a Targeted Premium Event Listings Journal/Calendar
Carolyn Wonderland
Jeff Plankenhorn
@The Heights Theatre

Friday 11/5/2021 8:00 PM
Doors Open 7:00 PM
Lobby Opens 6:00 PM
"The more guitar you play, the more you sing, the better you get," says Carolyn Wonderland. This weekend Wonderland and her special guest Jeff Plankenhon will be in Northwest Houston at The Heights Theatre.
Wonderland since performing her first professional gig at fiftheen never stopped singing and making music. Her music includes a bold mix of timeless original songs and reinventions of some of her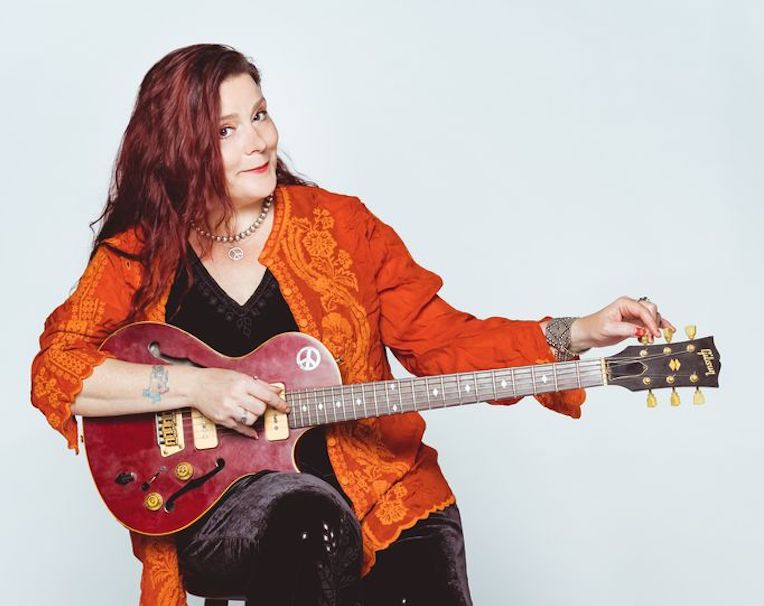 favorites, ranging from blistering electric blues to deep, heartfelt ballads to cosmic country to soulful Tex-Mex. Every song is fueled by Wonderland's forceful yet melodic Texas flavored guitar work and her full-throated, heart-on-her-sleeve vocals. She's recorded ten previous albums under her own name, including four produced by Ray Benson, founder of multiple Grammy-winning band "Asleep At The Wheel".

Wonderland critics say have a spine-chilling, soul-deep singing voice matching her guitar prowess note for note. And she has a knack for writing songs that sound like instant classics. Her Alligator Records debut, the Dave Alvin-produced Tempting Fate, is the next chapter in Wonderland's remarkable story, one that is already overflowing with countless and colorful once-in-a-lifetime experiences.
On Tempting Fate, Wonderland delivers ten riveting songs, including five fiery originals (and one co-write with her Mayall bandmate Greg Rzab). On every song—from the searing, guitar-heavy Broken Hearted Blues to the tender and poignant Crack In The Wall to the very Texan love song for her boot collection, Texas Girl And Her Boots, to the politically-charged Fragile Peace And Certain War to the take-no-prisoners version of the Grateful Dead's Loser—Wonderland throws herself completely into the music. Her shining duet with Jimmie Dale Gilmore on Bob Dylan's It Takes A Lot To Laugh, It Takes A Train To Cry redefines the song. Her explosive guitar work and commanding vocals on John Mayall's The Laws Must Change makes his song hers.
In addition to her longtime road band—bassist Bobby Perkins and drummer Kevin Lance—who anchor every song, guests on Tempting Fate include Gilmore, Cindy Cashdollar on lap steel guitar, Marcia Ball on piano, Shelley King on background vocals, Jan Flemming on accordion and Red Young on organ and piano, with producer Dave Alvin playing guitar on three songs.
"I can't wait to share the new album," says Wonderland. "I got to record a dream list of songs and play with a dream list of people. And Dave really got me to kick the doors in. And it's hip to be on Alligator. If you could see my record collection, it's full of Alligator albums."
Alvin told writer Michael Corcoran, "I wanted to work with Carolyn because her guitar playing isn't imitating anyone. She is especially not imitating the imitators, like so many modern blues or blues/rock guitarists do. She developed her own effective way of playing the blues that incorporate bits of folk, country and even psychedelic riffs, plus she always surprises me with her guitar lines and melodic twists and turns. As for Carolyn's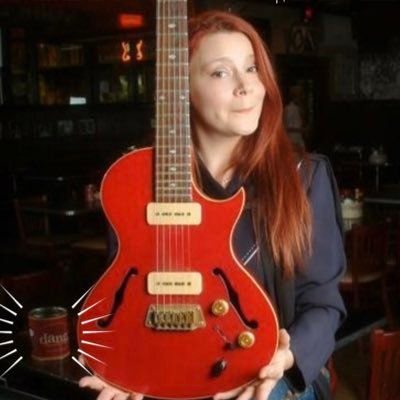 vocals, they are soulful and powerful to the point of being often spine-tingling. Her ability to move from intimate, whispery gentleness to earth shaking, Saturday night bar room loudness, always impresses me, both for the obvious gifts of her vocal range but also how well she uses it to advance the drama or the story of the song. I also love that Carolyn has a wonderful, mischievous sense of humor that makes her performances honest and charming and keep them far away from getting too bogged down in too much serious 'artiste' posturing."
The Boston Herald describes Carolyn as "a dollop of Janis Joplin, a slice of Stevie Ray Vaughan, and a big load of soulful individuality.

Carolyn Wonderland, born Carolyn Bradford in Houston, Texas in 1972, grew up in a house full of music and instruments. She first starting making music at age six, and by eight had decided, in her own mind, that she was a musician. After she scratched up her mother's vintage Martin guitar by imitating Pete Townsend's famous windmill move, she was forbidden from using a pick. Because of that, she developed her aggressive, distinctive finger-picking guitar attack. Her early influences include her mom, Houston guitar legends Albert Collins, Jerry Lightfoot, Joe "Guitar" Hughes, and Little Screamin' Kenny, as well as blues and soul vocalist Lavelle White. Singing came naturally, as did learning to play just about every instrument she got her hands on. She plays trumpet, accordion, lap steel, piano, and mandolin. She's a whistler, too. Her renowned whistling can be heard to great effect on her song, On My Feet Again.
By age Fiftheen, Wonderland was performing at Houston's famed Fitzgerald's club, playing solo or with friends. A year later she found herself swapping songs with Townes Van Zandt. She formed her first band "Carolyn Wonderland Tempting Fate" when she was seventeen, and began proving herself on the tough, competitive Houston club scene. A year later, she joined forces with famed Houston musician Little Screamin' Kenny and formed "The Imperial Monkeys". Before long, Carolyn Wonderland And The Imperial Monkeys were swinging high on the vine, touring as far as Utah, New York and South Dakota, and winning every music award Houston had to offer.
A booking at Austin's famous Antone's club left a strong mark on Wonderland, who moved to Austin in 1999 at the urging of Doug Sahm (who told her, "It's the land of free guitar lessons"). For two years she traveled with her band in her van, and stayed with friends in Austin and on the road, trading chores for meals and lodging. "I wasn't home-less," she says. "I was van-full."

The Boston Herald describes Carolyn as "a dollop of Janis Joplin, a slice of Stevie Ray Vaughan, and a big load of soulful individuality. That's Wonderland, a seething-hot Texas singer-guitarist. And she can write, too." Now, with Tempting Fate and a major tour in the works, Carolyn Wonderland is excited to get back out on the road and reconnect with her fans and friends. "We will play dang near anywhere that'll have us," she says. Of her chosen profession, the effervescent Wonderland told NPR Music's Mountain Stage, "I wouldn't recommend it for the faint of heart, but it sure is a good time."
Joining Wonderland at her album release concert will be Jeff Plankenhorn. After studying music theory and composition at University of Michigan, Texas beckoned when Ray Wylie Hubbard enticed Plankenhorn to join his band. The slide guitar playing virtuoso spent his early career backing the likes of Hubbard and Joe Ely. His patented lap slide guitar, "the Plank," with a distinctive sound derived from the instrument's square neck and electric guitar body—netted him Austin Music Awards 2017 "Best Miscellaneous Instrument".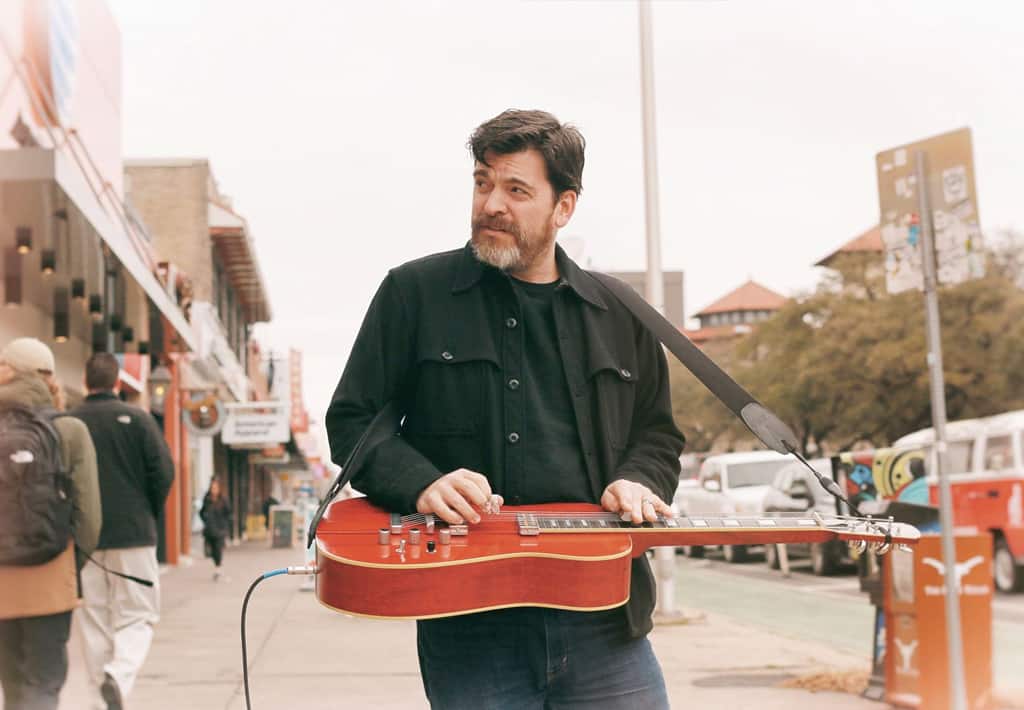 Plankenhorn's sense of community is evident in the Purgatory Players Gospel brunch, contributing 153,275 meals to the Texas Food Bank in 2019 and his fundraising efforts for the Health Alliance for Austin Musicians. He has collaborated with Ray Wylie Hubbard, Joe Ely, Patty Griffin, Ruthie Foster, Bob Schneider, the Flatlanders, "Scrappy" Jud Newcomb, and others.
100% Money-Back Ticket Guarantee
Tickets for Weekend Houston's Planning guide is provided by Ticket Liquidator a resale marketplace, not a box office or venue. Prices may be above or below face value. Your seats are together unless otherwise noted.
If problems with our affiliate call us (832) 949-9691
Houston's Online Weekend Entertainment Guide
[Disclaimer]
Houston's Weekend Planning Guide participates in various affiliate marketing programs, which means, we receive paid commissions on purchases made through our links to retailer sites.
Our editorial content is not influenced by any commissions we receive.
Looking for that Friday weekend event and can't find it
try our custom "Google Search"