Chelsea Handler
"Vaccinated
and Horny Tour"
@713 Music Hall
Friday 12/10/2021 7:00 PM
Chelsea Handler is best known (besides posing nude in adult magazines) as one of the pioneering women to host late-night talk. "Chelsea Lately" was on the E! cable network from 2007 to 2014. This weekend Handler is bringing her "Vaccinated and Horny Tour" to LiveNation's 713 Music Hall in downtown Houston.n.
It was in 2016 she released a documentary series, "Chelsea Does", on Netflix. The informational/interview episodic series explored different subjects the comedian fancied. Most of the episodes included discussions between Handler and her friends (often fellow comedians), family,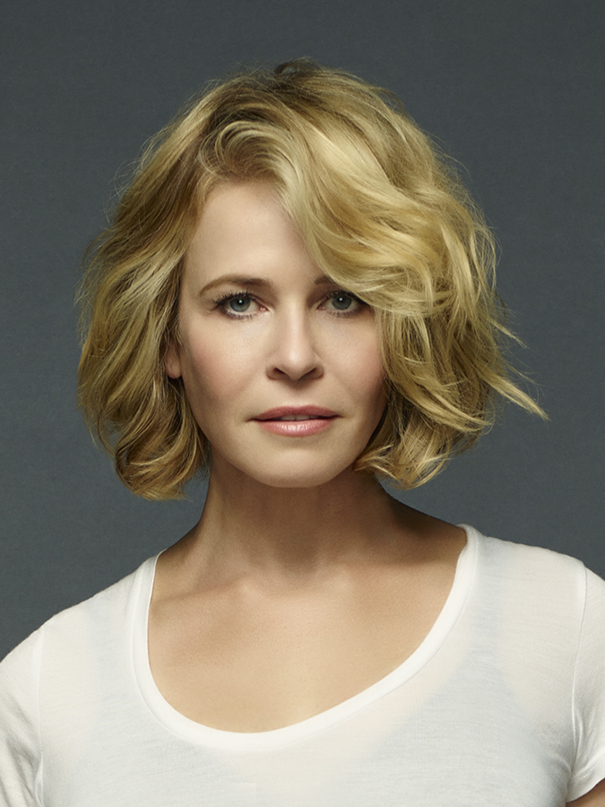 and psychologists about items such as marriage, technology issues, racism and drug usage including addition. Daniel D'Addario of Time.com reviewed the series saying, " Handler and her team wrangle genuinely impressive interviews, like former Israeli president Shimon Peres and the family of South Carolina shooting victim Walter Scott, for the race episode. But Handler, an avid reader who generally uses press interviews to attempt to dispel the notion that her actual personality is the one we see on TV, invariably brings the conversation back to herself.
The "marriage" episode, for instance, features When Harry Met Sally-style interviews with married couples speaking directly to camera about how their relationships work. It's perfectly cute. But by episode's end, these interviews are revealed to be building toward questions about what the couples think of Chelsea's marriage chances." " Handler was given seemingly boundless resources by a streaming service, traveled the world, and came back realizing what really matters is herself. "
"There are a lot of funny things that came out of COVID: trying to date, trying to have a relationship, being invaded by my
own family."

It was also five years ago Handler, briefly hosted a talk show on NETFLIX "Chelsea on Netflix".
Handler has written six books that have made the New York Times Best Seller List, five of which have reached number one. Her first book, My Horizontal Life: A Collection of One-Night Stands (2005), describes the variety of sexual encounters she has experienced throughout her life. Her second book, Are You There, Vodka? It's Me, Chelsea (2008), a collection of humorous essays, hit the top of The New York Times Nonfiction Best Seller List on May 11, 2008, with a print run of more than 350,000. Handler went on a nationwide tour to promote her third book, titled Chelsea Chelsea Bang Bang, which was released in 2010. The book would eventually get to The New York Times Nonfiction Hardback Bestseller list.
The comedian recently was interviewed Q&A style by Madeline Hollern of Austin Monthly.com with Hollern asking about her HBO special, "Chelsea Handler: Evolution" that was released last year. In that special Handler spoke of her therapy and the death of her brother.
Chelsea talks about her new Netflix documentary Hello, Privilege. It's Me, Chelsea, going to see an old high school boyfriend who recently got out of prison, going through sexual harassment and racial sensitivity training, cutting down on drinking, increasing her cannabis use, working on not being a bitch anymore, and discussing her problems with her psychiatrist on her podcast.
Hollern would ask, "To that end, your new tour has a much more lighthearted, funny title: "Vaccinated and Horny". I was curious, what will the tone be like in the upcoming tour?
(Answer) Back to my OG style, you know? I think the title kind of says it all. We all just need to make fun of the way that we behaved in the last couple of years, the way that we responded to what's happened in the world. If we're not making fun of all that stuff, then obviously it's depressing.

There are a lot of funny things that came out of COVID: trying to date, trying to have a relationship, being invaded by my own family. Selling my house so that I would never be invaded by my family again. Realizing that my decisions about remaining single and childless for the duration of my life were very, very smart, that I didn't have to plan a murder during COVID of my husband or child."
100% Money-Back Ticket Guarantee
Tickets for Weekend Houston's Planning guide is provided by Ticket Liquidator a resale marketplace, not a box office or venue. Prices may be above or below face value. Your seats are together unless otherwise noted.
If problems with our affiliate call us (832) 949-9691
Houston's Online Weekend Entertainment Guide
[Disclaimer]
Houston's Weekend Planning Guide participates in various affiliate marketing programs, which means, we receive paid commissions on purchases made through our links to retailer sites.
Our editorial content is not influenced by any commissions we receive.
Looking for that Friday weekend event and can't find it
try our custom "Google Search"