Def Leppard
Mötley Crüe, Poison
Joan Jett and the Blackhearts
@Minute Maid Park
This weekend at Minute Maid Park it will be a metal throw back to the 80's with Def Leppard, Mötley Crüe, Poison and Joan Jett and the Blackhearts.

It's Live Nation's producers with ihearth Media steam rolling radio and podcast promotions. This event is hosted by rock station 94.5 THE BUZZ.

Everyone can expect an ear numbing concert throw back to the 70,s and 80's.

This is what we need as a worldwide pandemic seems to be easing. Enjoy your weekend everybody at Minute Maid Park.
Here is the line-up:

Joan Jett & the Blackhearts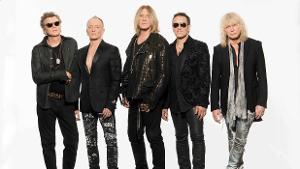 Def Leppard
Def Leppard in 2019 was inducted into the Rock & Roll Hall of Fame. In 2019, the icons also closed out a sold-out worldwide tour including a North American stadium run and headlining the UK's Download Festival to 90-thousand screaming fans. Def Leppard's star continues to rise and prevail. The band have amassed a staggering 2.5 billion streams since releasing their music digitally in 2018. Def Leppard's influential career crosses generations and includes numerous hit singles and ground-breaking multi-platinum albums—including two of the best-selling albums of all time, Pyromania and Hysteria, both of which are certified Diamond (10x platinum).
With more than 100 million albums sold, dozens of arena-filling world tours under their spiked belts, and an upcoming induction into the Rock and Roll Hall of Fame, Def Leppard is headbanging as
hard as ever...
Def Leppard's longevity is notr surprising given their debaucherous origins. The band's longest-standing members — singer Joe Elliott, bassist Rick Savage, and drummer Rick Allen — met as teenage secondary-school students in Sheffield, England. They soon found themselves swept up in the late-1970s wave of British metal that included Iron Maiden and Motorhead.
Year after year, No. 1 album after No. 1 album, they've survived all manner of rockstar antics over the course of their career through luck, fortitude, and good choices. When Allen lost his left arm after crashing his Corvette in 1984, the band never considered replacing him. After joining the band during the recording of 1982's Pyromania, guitarist Phil Collen quit booze, went vegetarian, and began studying martial arts. Today, at 61 years old, he gives a new definition to the term "dad bod" (dude is ripped). The final puzzle piece, Vivian Campbell, signed on after the 1994 death of original guitarist Steve Clark. This current lineup has endured together for a quarter of a century, longer than the entire lifespan of lesser bands.
With more than 100 million albums sold, dozens of arena-filling world tours under their spiked belts, and an upcoming induction into the Rock and Roll Hall of Fame, Def Leppard is headbanging as hard as ever — and once again launching themselves into a globe-spanning concert tour.
Mötley Crüe
Following the huge success of their Netflix biopic "The Dirt," Mötley Crüe has seen a massive surge in new audience with fans around the world demanding the band tour again. This led to the band members reuniting and announcing that "Mötley Crüe is back". While "The Dirt" caused a meteoric 350% increase in streams of Mötley Crüe's music across all platforms and the younger 18-44 demographic now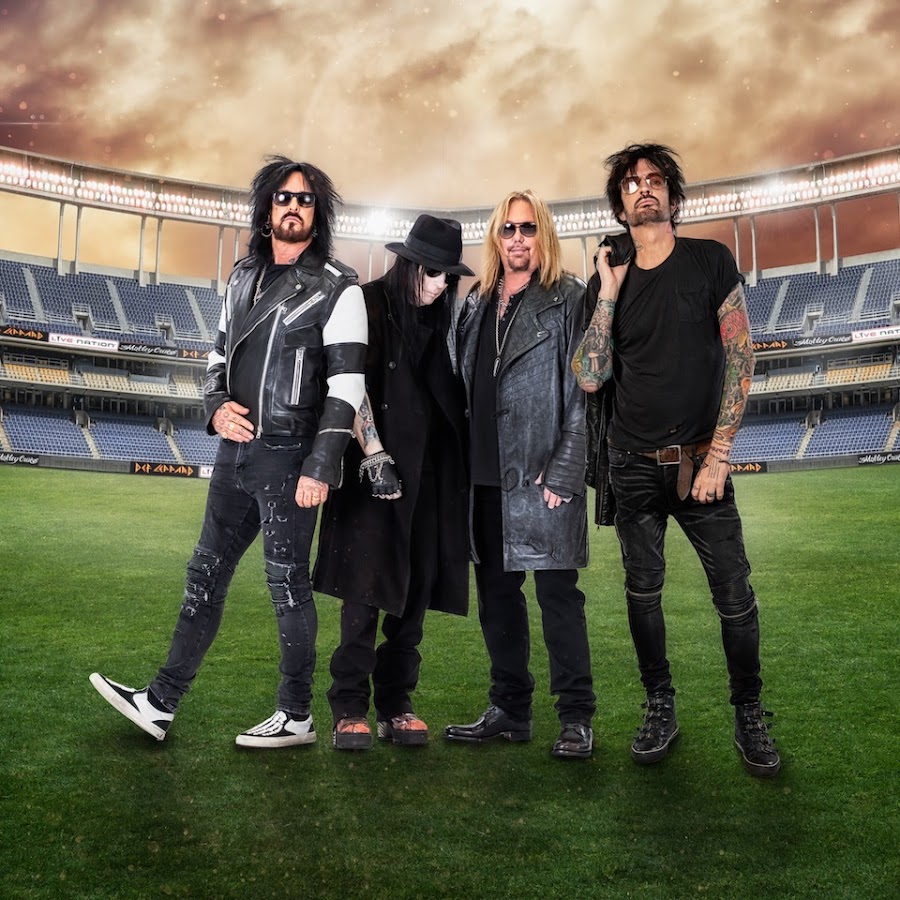 represents 64% of the band's fanbase most of the new fans have never seen any of the band's legendary live shows that Crüeheads have relished for close to four decades. Mötley Crüe is also celebrating the 30th Anniversary of their #1 charting, 7x Platinum album, "Dr. Feelgood" in 2019. The band is ready to deliver an over the top stage show packed full of hit songs.
Last week Lee received a lot of social media attention when he posted a frontal nude picture on Instagram and Facebook. (From CNN.com) The heavily tattooed Mötley Crüe drummer shared a full-frontal selfie on Instagram and Facebook on Thursday, with the caption "Ooooopppsss." Instagram and Facebook took it down within hours for violating nudity rules, a Meta spokesperson told CNN. It sparked a debate on social media -- with critics accusing the platform of delaying its removal and double standards."
Mötley Crüe - Dr. Feelgood
Poison
Poison is bringing a rocking real and relevant no holds barred thunderous live show to the Stadium Tour in the summer of 2020 with the all original lineup of Bret Michaels, C.C. DeVille, Bobby Dall and Rikki Rockett. Poison will be unleashing an onslaught of hit after hit songs in its set. Friday, Dec. 13, 2020 is an historic date for two reasons, Stadium Tour tickets go on sale as well as Poison front man,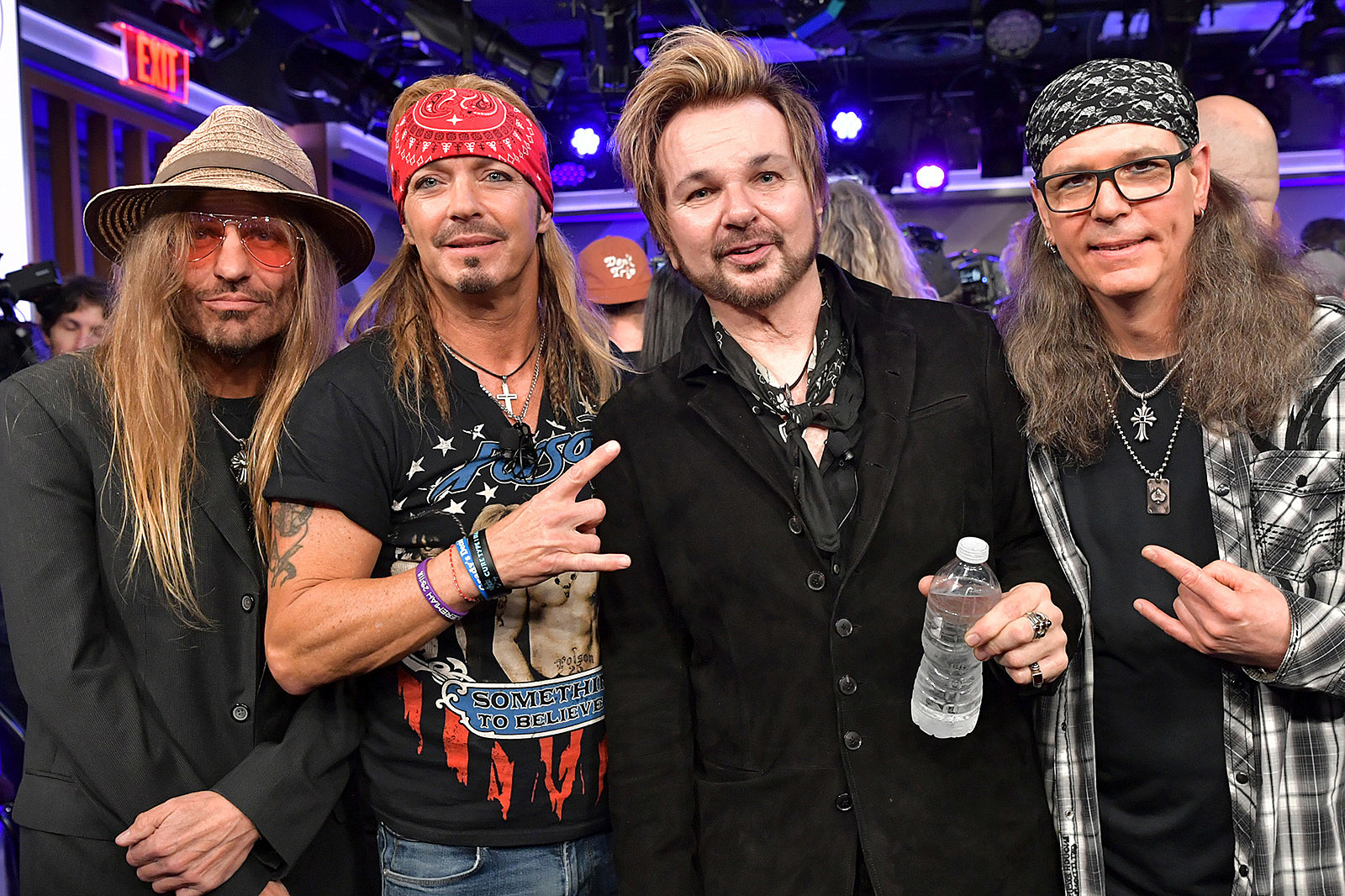 Bret Michaels will receive the Humanitarian of the Year award to air on the CW network the same night. Michaels along with Poison is known to bring a unique style of passionate high energy, sincere gratitude and a positive attitude. Michaels engages all the fans and makes it an absolute epic ride of true live music. Together with C.C. Deville on guitar, Bobby Dall on bass, and Rikki Rockett on drums Poison will rock the stadium with a chemistry that brings a big summer mega party vibe and Michaels promises to give 1000 % on the stage as the hotter it gets the harder Poison promises to rock!
The metal band is said to bring commercial metal to the masses since the early '80s. Poison remain at the top of their game well into this current decade. Their Glam-a-Geddon tour in 2011 commemorating their 25th anniversary was a huge success, reflecting the band's now legendary status as a forerunner of American pop-metal. The same can be said for their 2012 tour with fellow rockers Def Leppard. Poison's live shows often combine raucous fun with serious musical entertainment.
Poison - Nothin' But A Good Time
Joan Jett & the Blackhearts
Rock & Roll Hall of Fame inductee Joan Jett & the Blackhearts are no strangers to stadium sized shows having toured with The Who, Green Day and the Foo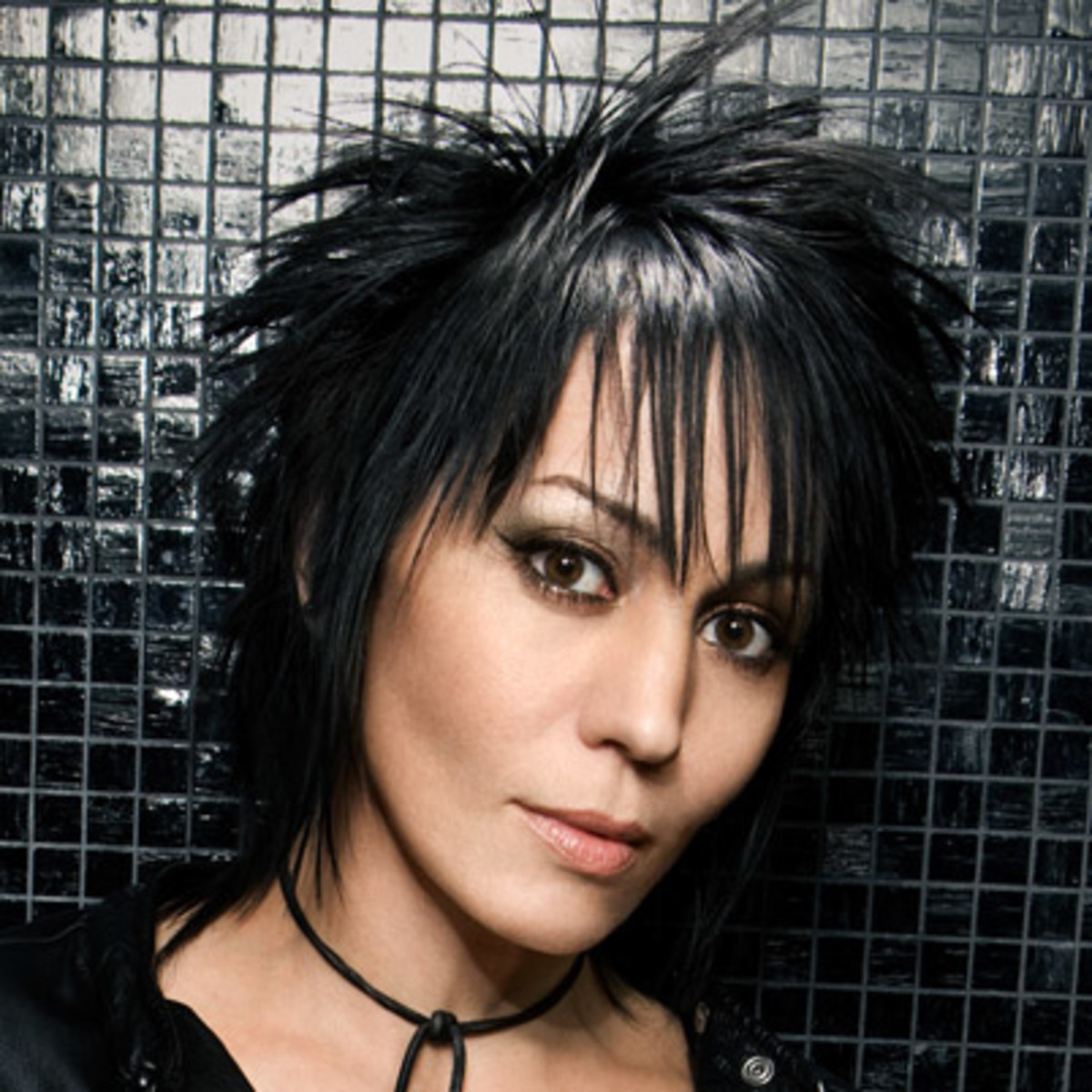 Fighters in recent years on their stadium tours. Jett celebrated the story of her life in a critically acclaimed 2018 documentary "Bad Reputation" which showcased all the female firepower of her life and musical career.
Considering the glowing praise of everyone who has ever seen her perform live, it's hard to believe Joan Jett ever had a "Bad Reputation." With her jet-black hair and punk attitude, Jett became one of rock's most iconic frontwomen in the early '80s, blowing up charts around the world with muscular hits like "I Love Rock 'n' Roll" and "Crimson and Clover." Since then, she hasn't lost a beat, continuing to bring the same mix of talent and sheer ferocity to her adrenalin-filled live shows. Riding high off the 2013 release Unvarnished, Jett and the Blackhearts have fans eagerly awaiting their upcoming tour dates.
Born in suburban Philadelphia, Joan Marie Larkin, a.k.a. Joan Jett, got her first guitar when she was 14. Shortly after ditching guitar lessons because her teacher would only teach her folk songs, Jett's family moved to suburban Los Angeles, where she would immerse herself in the city's glam rock scene.
Crimson and Clover
Joan Jett & the Blackhearts
In 1975 she formed the Runaways, an all-female hard rock band that skyrocketed to international success in the late '70s with brazen, heavy-hitting singles like "Cherry Bomb." After the band's dissolution in 1979, Jett launched her solo career, eventually eclipsing the fame of her former band when she joined forces with the Blackhearts for a string of early '80s smashes that included 1981's epochal "I Love Rock 'n' Roll." More than three decades later, Jett continues to thrill fans with her infectious energy and perennial touring.
Minute Maid Park
501 Crawford Street
Houston, TX 77002
Directions (Map)
(713) 259-8000