Weekend Fridays is updated continuously
Def Leppard
Mötley Crüe, Poison
Joan Jett and the Blackhearts
@Minute Maid Park
This weekend at Minute Maid Park it will be a metal throw back to the 80's with Def Leppard, Mötley Crüe, Poison and Joan Jett and the Blackhearts.

It's Live Nation's producers with ihearth Media steam rolling radio and podcast promotions. This event is hosted by rock station 94.5 THE BUZZ.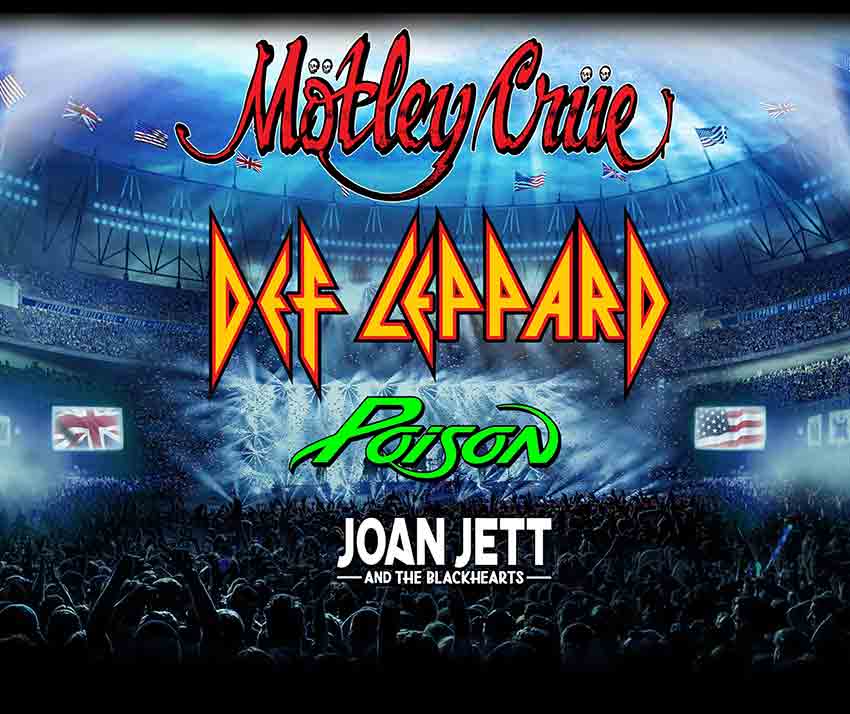 Everyone can expect an ear numbing concert throw back to the 70,s and 80's.

This is what we need as a worldwide pandemic seems to be easing. Enjoy your weekend everybody at Minute Maid Park.
Read more Def Leppard, Mötley Crüe, Poison and Joan Jett and the Blackhearts @Minute Maid park (Click Here)
Austin Meade
@White Oak
Music Hall
Upstairs
Friday 8/19/2022
Doors Open 8:00 PM

(From Texas Music Pickers.com) June 16, 2017 - Austin Meade first caught our attention with his 2014 full-length album "Chief of the Sinners". Immediately we took notice of Meade's strong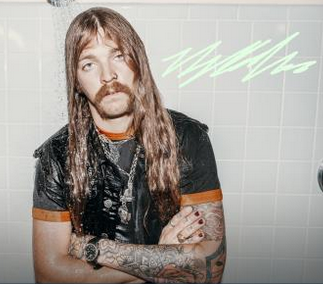 personal relationships and rich characters throughout his music. The Austin, TX native has created a lot of buzz over the last year, and is looking to keep the momentum going with his new 5 track EP "Heartbreak Coming". The EP is a little departure from the warm family relationships we saw in previous record. While the characters still remain rich and the stories still personal, Meade takes us down the path of heartbreak and moving on.
Austin Meade - Varsity Type
His unique blend of Americana, Country, and Blues also appears to be fuller, and Meade's songwriting more mature. We can see the growth between productions, and think it indicates even better things ahead! The EP drops tomorrow (6/3) and we suggest you get your hands on it!
White Oak Music Hall
2915 N Main Street
Houston, TX 77009
Directions (Map)
Phone: (713) 237-0370
Moontower & Phangs
"A Tour of The Heart"
@HOB Houston
Friday 8/19/2022
Doors Open 7:00 PM

(From All Music.com-Timothy Monger) A sleek and ambitious indie electronic pop trio based in Los Angeles, Moontower quickly earned a devoted regional following thanks to a series of quirky tracks and videos chronicling the fictional character of William Hollywood, whom they immortalized on their 2019 release Season 1: The Ballad of William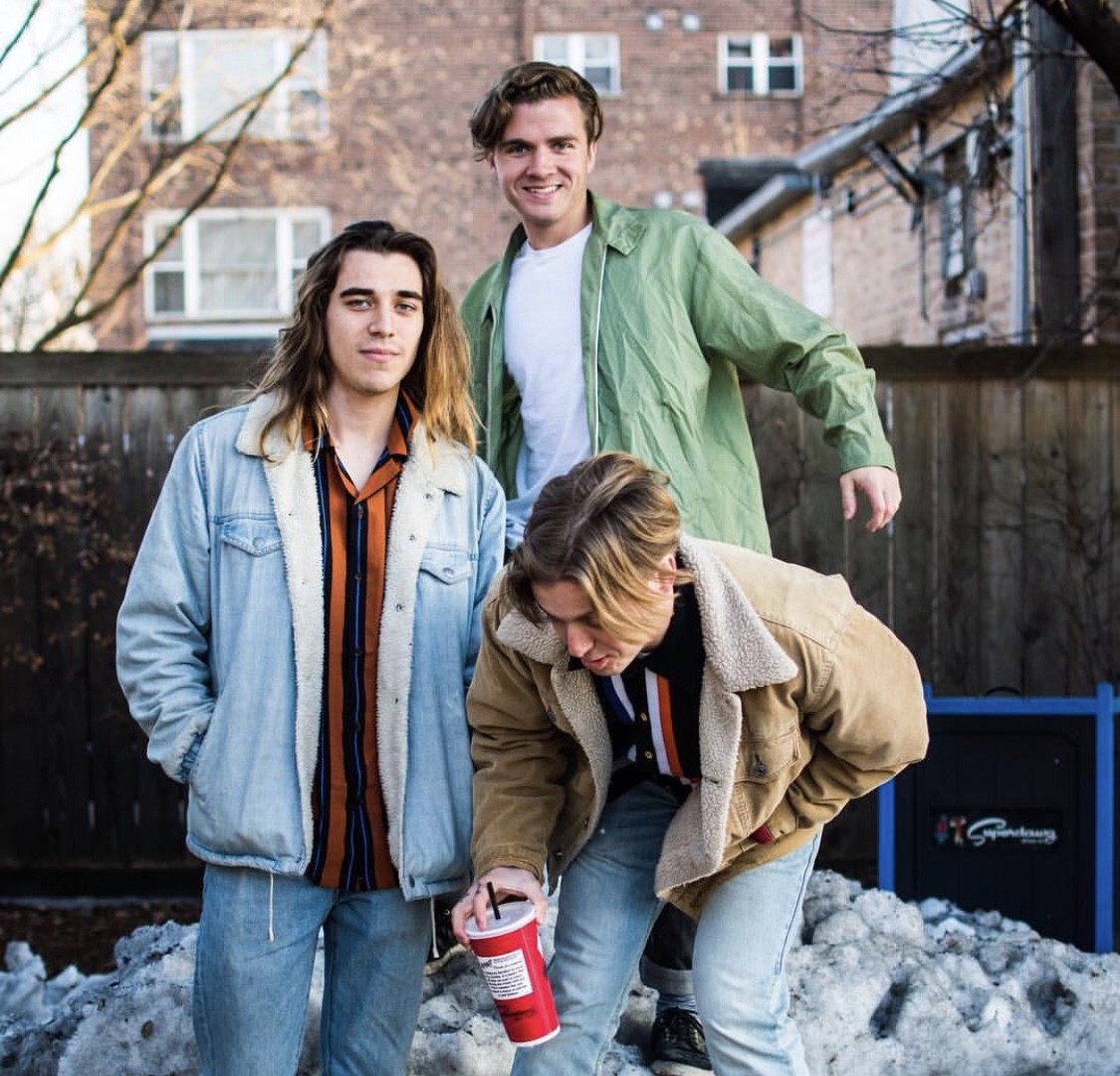 Hollywood.
Jake Culver, DJ/producer Tom Carpenter, and trained flutist Devan Welsh all met while attending the University of Southern California's Thornton School of Music. The trio had already been working on various projects together when they attended a show by French pop band Lemaitre, and they vowed to devote themselves to making their own form of creative indie dance music. Read more @All Music.com (Click Here)
Phangs
(From All Music.com-Paul Simpson) A solo venture of Nashville-based musician Jake Germany, Phangs writes delicate, dreamy pop songs about love and loneliness, as heard on releases like 2017's Get in My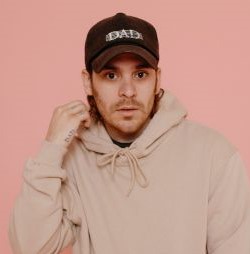 Arms.
Based in Nashville, Germany led Southern rockers Cardboard Kids while in college, then joined alternative CCM band Relient K, appearing on their 2016 album Air for Free. The same year, Germany debuted his solo project, Phangs, with the single "Cul de Sac." This led to the 2017 release of Phangs' first EP, Get in My Arms, which included the single "Always Been U" (featuring R.LUM.R). Read more @All Music.com (Click Here)
HOB Houston
in GreenStreet
1204 Caroline St.
Houston, TX
(888) 402-5837
Directions (Map)
Lost 80's Live
@Arena Theatre
Friday 8/19/2022
Doors Open 7:00 PM
Return to the days of synthesizers, cotton-candy hair, and skinny ties with Lost 80's Live, this weekend at Arena Theatre in southwest Houston.
This Reagan-era tour features some of the most iconic acts from the decade that shaped a generation.
Lost 80's Live 2020 will feature A Flock of Seagulls ("I Ran So Far Away", " Space Age Love Song"), Wang Chung, The English Beat, Missing Persons, Stacey Q, Animotion ("Obsession", "Room To Move"), Dramarama, Musical Youth, and Josie Cotton.
This amazing show is filled with all your favorite 80's songs performed by the artists you know and remember. This is a unique opportunity to see all these great groups from the amazing '80s performing live on one stage, their Biggest New Wave and Pop radio hits of all time. The Lost 80's Live tour has been described by thousands of concert-goers as the greatest hits show of the '80s and a rare opportunity to experience so many great bands in one concert, one night, on one stage. Every song played is on the greatest hit's CD of the '80s and the moment is timeless, don't miss this 80's best of concert, don't miss the Lost 80's Live.
Houston Arena Theatre
Arena Towers
7326 Southwest Fwy
Houston, TX 77074
Directions (Map
(713) 772-5900
Kevin Gates
In Concert
@713 Music Hall
"Boy Lyfe Tour"
Friday 8/19/2022
8:00 PM
Saturday 8/20/2022 8:00 PM
Incubus
with Sublime
Rome and The Aquadolls
@Cynthia Woods
Mitchell Pavilion
Friday 8/19/2022 7:00 PM
Gates Open 6:00 PM
With more than 23 million albums sold, rock superstars Incubus are set to light up summer stages (The Pavilon) in concert with very special guests Sublime with Rome with Rome and The Aquadolls.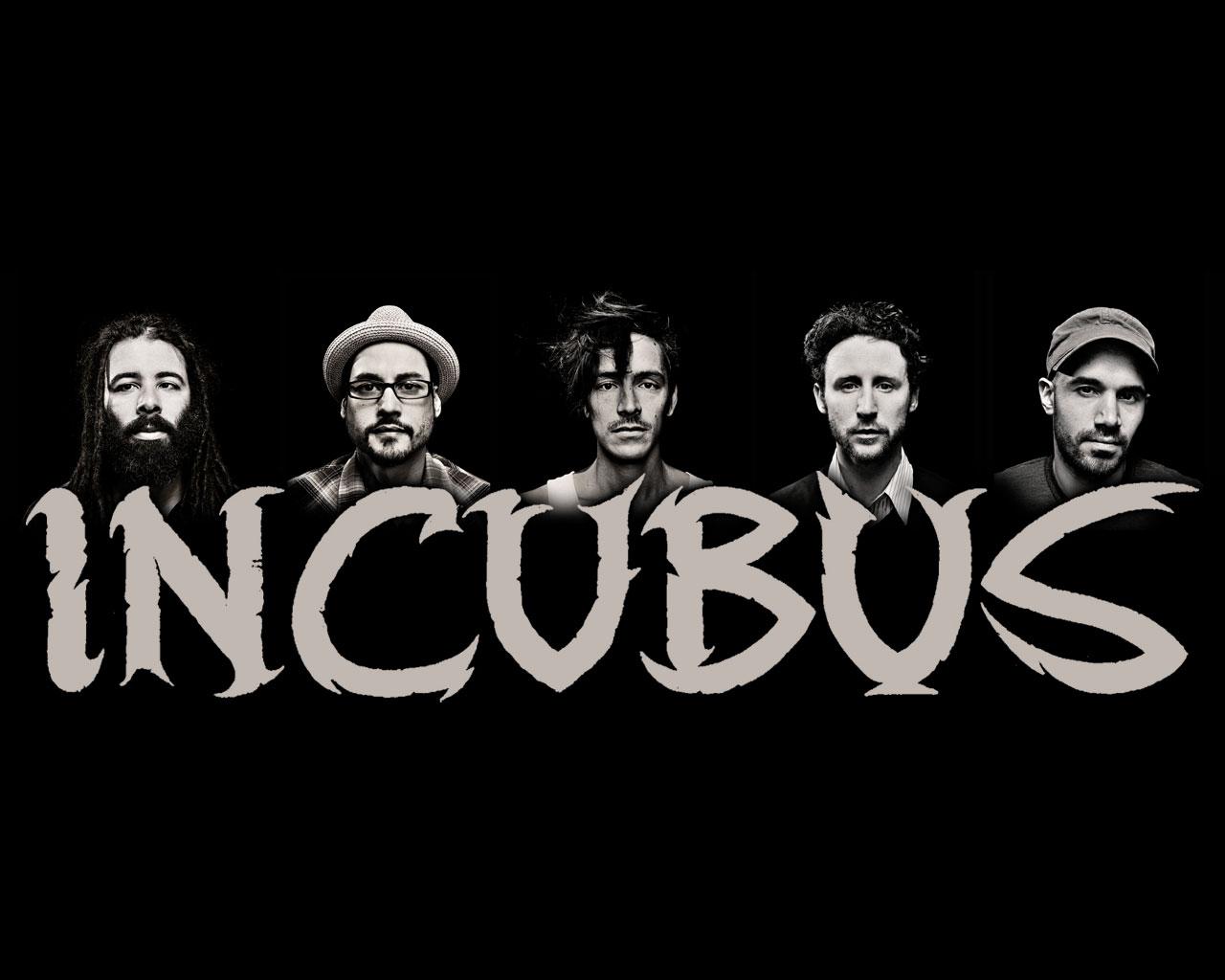 Incubus became one of the most popular alt-metal bands of the new millennium, setting themselves apart from a crowded field with a tireless touring ethic and a broad musical palette.
Since first coming together in 1991, the Grammy nominated band, have consistently elevated themselves and alternative music to new creative heights. The California band's sales have eclipse 23 million albums worldwide to date with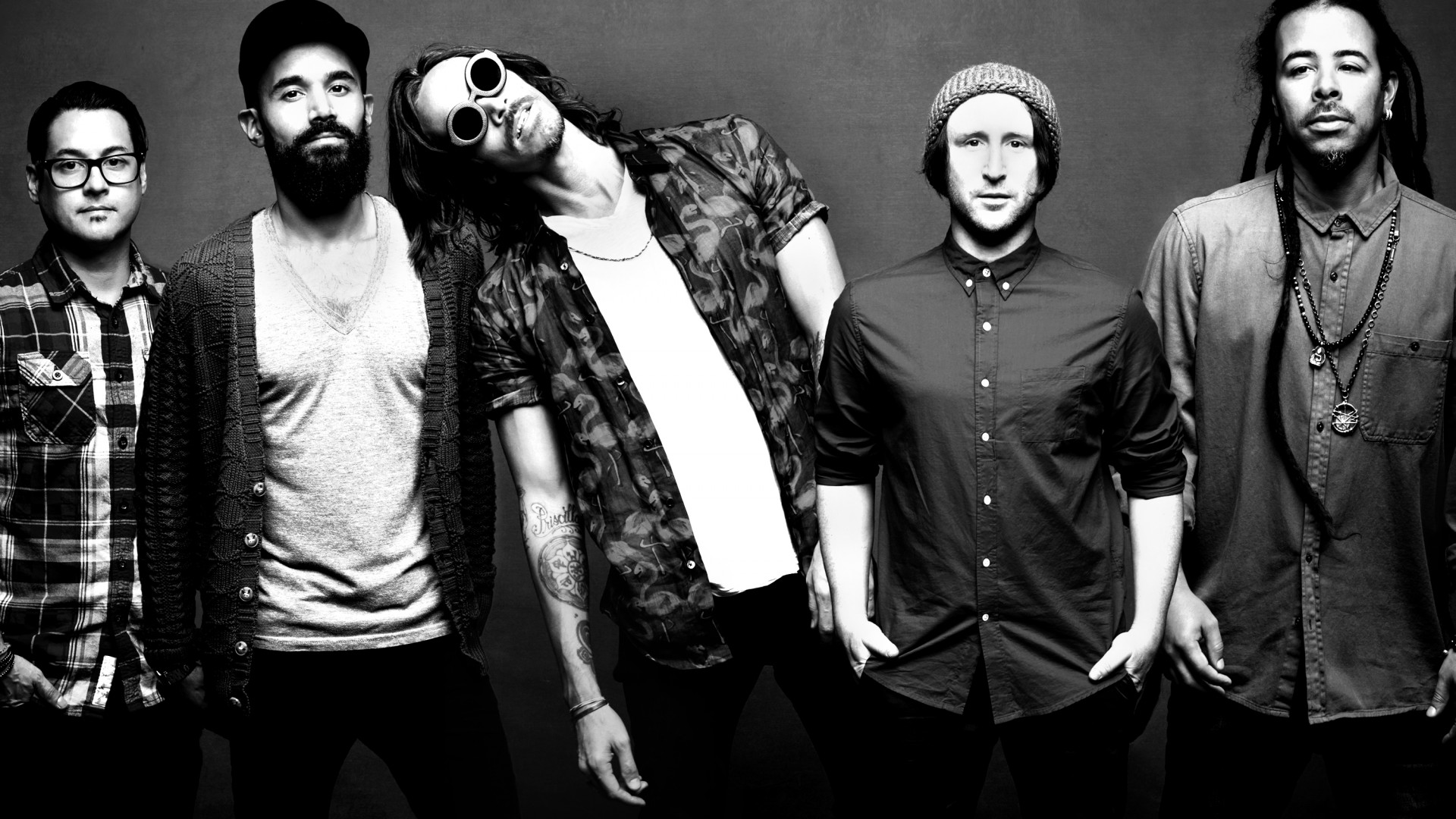 multiplatinum and platinum certifications from around the globe. Consistently topping the Billboard charts, the band has had five consecutive Top 5 debuts.
Last year in 2021, Incubus marked the 20th anniversary of their multi-platinum and critically acclaimed album, Morning View. Additionally, they maintain their status as a streaming phenomenon, averaging 4.1 million monthly listeners on Spotify and clocking over 1 billion-plus streams across all platforms.
Sublime With Rome was formed in 2010 by lead-singer/guitarist Rome Ramirez, bassist Eric Wilson, and drummer Carlos Verdugo. The band previously toured in support of their hit 2019 album BLESSINGS with singles WICKED HEART and LIGHT ON making a splash at alternative radio. BLESSINGS is the band's third studio album, and it was helmed by Rob Cavallo, the producer behind Green Day, My Chemical Romance, Linkin Park, and more. In 2020 Sublime With Rome dominated the rock and alternative music charts as well as headlining shows in 5K+ capacity rooms and major festivals worldwide. With fan-favorite hits such as WRONG WAY, SANTERIA, BADFISH, WHAT I GOT, CARESS ME DOWN, 40oz TO FREEDOM and many more, the band's concerts are pure sing along enjoyment from beginning to end.
Cynthia Woods Mitchell Pavilion
2005 Lake Robbins Drive
The Woodlands, TX 77380
Directions (Map)
(281) 364-3010
The Purple Xperience
Featuring
Marshall Charloff
@Miller Outdoor Theatre
All performances at Miller Outdoor
Theatre are FREE!
The Purple Xperience is a five-piece group hailing from Prince's birthplace, Minneapolis, MN. They have been touring around the country since its inception in 2011 by Dr. Fink and front-man Marshall Charloff – bringing the greatest and most authentic production of Prince and The Revolution in the world to audiences of all generations. Since 2011 Purple Xperience has entertained well over 300 thousand fans and has shared the bill with The Time, Cameo, Fetty Wap, Gin Blossoms, Atlanta Rhythm section, and Cheap Trick.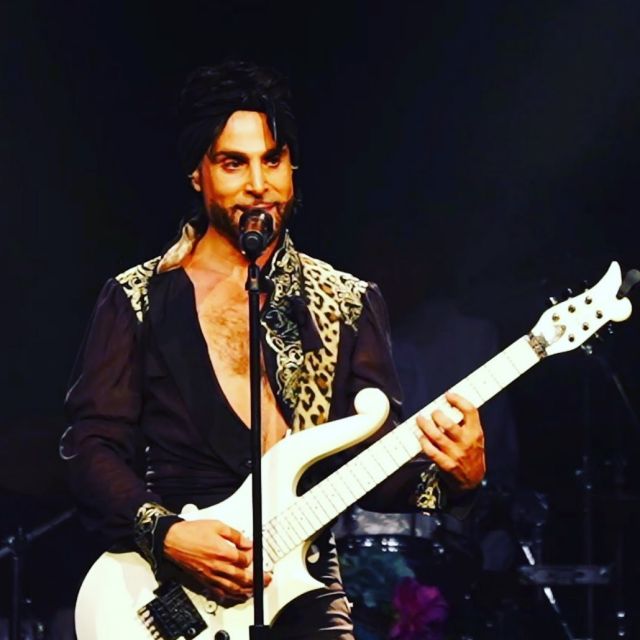 FEATURING MARSHALL CHARLOFF
Lead singer, Marshall Charloff, not only styles the magic of Prince's talent in an uncannily unmatched fashion with his appearance, vocal imitation, and multi-instrumental capacity on guitar and piano, but Marshall has performed nationwide fronting world-class symphonies in most major cities in the US and Canada, including teaming up with the famous jazzman Marcus Anderson (New Power Generation, 3rd Eye Girl sax player) in Raleigh, NC to perform with the North Carolina Symphony Orchestra.
Marshall recorded with Prince on the album 94 East, (where Marshall plays both, keyboards and bass guitar and Prince is on lead vocals). Pepe Willie, who discovered Marshall, was also responsible for getting Prince's career up and running. In 2009, Marshall teamed up with Doctor Fink from Prince and the Revolution and Pepe Willie from the band 94 East to perform at the Rock and Roll Hall of Fame benefit concert (On the same bill were Cheap Trick, Atlanta Rhythm Section, and the Georgia Satellites).
Marshall Charloff & The Purple xPeRIeNCE
Marshall Charloff is a celebrated producer and recording artist. He produced, wrote and recorded for the Multi-Platinum and Grammy award winning Commodores. Produced, Wrote and recorded for Hall of Fame Inductee Little Anthony (Little Anthony and the Imperials). His skills paved the way for Marshmallow Fields: a 1990s production team consisting of Marshall, Grammy winner John Fields (The Jonas Brothers, Miley Cyrus, and Switchfoot), and Steven "Funkytown" Greenberg and their single charted on the Billboard Top 100 dance charts and is still in rotation amongst DJs around the country. Marshall is also an inductee in the Mid America Music Hall Of Fame as a member of the band Westside.
Marshall hit every iconic scream and note as if it was the man himself, making their performance sound virtually identical
to the album.
WORLD CLASS PLAYERS
Marshall Charloff's band, Purple Xperience, hosts a number of world-class players, including: Tracey Blake on Lead guitar (played with New Power generation, Sons of Almighty featuring members of NPG, Tracey Blake Project, Westside: inducted in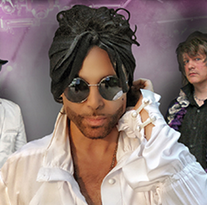 the Midwest hall of fame), Ron Long on Bass guitar (played with Christina Aguilera, The Backstreet Boys, 98°, also recorded with John L, Larry Blackman of Cameo, and Spike Lee), Ron Caron on Drums (played with the Rembrandts, Tina and the B sides, The Melismatics). Cory Eischen on Keys (played with New Power Generation, Prince's protégé group: Mazarati, Soul Asylum's Dave Pirner and Dan Wilson from Semisonic).
Miller Outdoor Theatre
Hermann Park
6000 Hermann Park Dr
Houston, TX 77030
Directions click here
(832) 487-7102
Thursday 8/18/2022 7:30 PM
Friday 8/19/2022 7:30 PM & 9:45 PM
Saturday 8/20/2022 7:00 PM & 9:30 PM
Combining music and comedy JR serenades the audience into laughter with songs, jokes, and stories of traveling the world, culture, and family.
Born in the Philippines and raised in California, JR De Guzman began performing comedy while working as a music teacher, which he quickly
learned just meant teaching Taylor Swift songs to teenagers. He has entertained all over the world, having performed for Stand-Up Tokyo and ROR Comedy in Japan, the Jokers Ball in Indonesia, the Badaboom Comedy Series in Amsterdam, and countless other international shows.
JR De Guzman's Grandma Song Has a Surprise Ending | Netflix Is A Joke

Winner of 2016 Stand-up NBC & named as a prestigious "New Face" at Just for Laughs 2017, you can catch his quarter hour NETFLIX special on The Comedy Lineup. You can also see him on COMEDY CENTRAL's Kevin Hart Presents: Hart of the City. Check out his debut album on SIRIUS XM Radio's Laugh's USA which debuted #1 on iTunes and Billboard.
The Improv
7620 Katy Freeway Space
455 Houston, TX 77024
Directions
Buy tickets over the phone:
713-333-8800
Robert Earl Keen
In Concert
@The Grand Opera
House in Galveston
The Road Goes On Forever…until it doesn't. Legendary Texas songwriter and entertainer Robert Earl Keen wraps up 41 years on the road with his 2022 Final Tour, I'm Comin' Home: 41 Years On The Road. Keen made the announcement in January,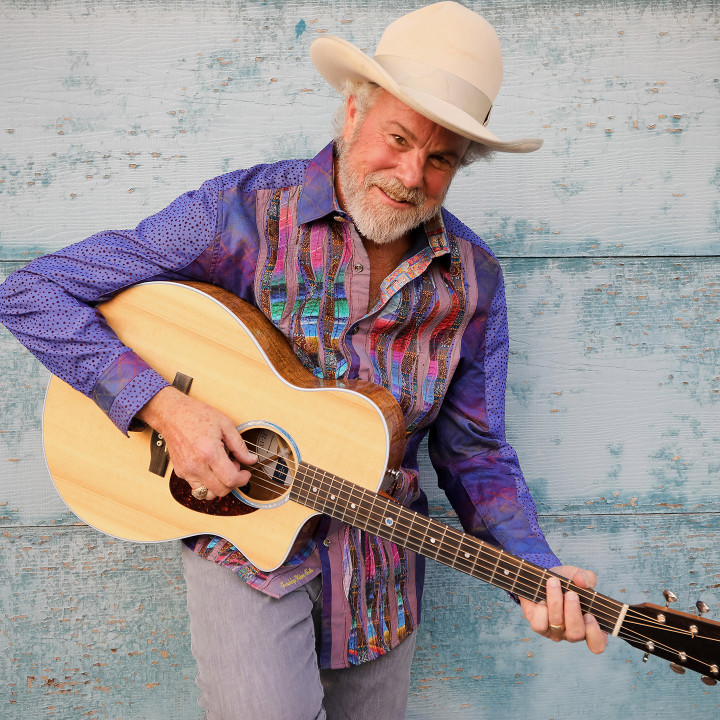 2022, with a personal video posted on his social media accounts. "I've been blessed with a lifetime of brilliant, talented, colorful, electrical, magical folks throughout my life," Keen said. "This chorus of joy, this parade of passion, this bull rush of creativity, this colony of kindness and generosity are foremost in my thoughts today. It's with a mysterious concoction of joy and sadness that I want to tell you that as of September 4, 2022, I will no longer tour or perform publicly.
Keen will continue to write music and create, host his popular podcast, support young artists, and follow his artistic muse wherever it takes him.
The Grand 1894 Opera House
2020 Postoffice Street
Galveston, TX 77550
Directions (Map)
Phone: (409) 765-1894
Slightly Stoopid
"Summer Traditions Tour"
@White Oak Music Hall
Pulse Power Stage
On The White Oak Lawn
(From All Music.com-Johnny Loftus) Employing a self-described amalgam of "folk, rock, reggae and blues with hip-hop, funk, metal and punk,"
Southern California's Slightly Stoopid originated in the 1990s as a classic SoCal skatepunk crew before transitioning into cannabis-fueled purveyors of carefree, jam-centric good times with the release of 2003's Everything You Need.
. . .click here to read more

100% Money-Back Ticket Guarantee
Tickets for Weekend Houston's Planning guide is provided by Ticket Liquidator a resale marketplace, not a box office or venue. Prices may be above or below face value. Your seats are together unless otherwise noted. If problems with our affiliate call us (832) 304-0701
[Disclaimer]
Houston's Weekend Planning Guide participates in various affiliate marketing programs, which means, we receive paid commissions on purchases made through our links to retailer sites.Our editorial content is not influenced by any commissions we receive.
Houston's Online Weekend Entertainment Guide
Looking for that Friday weekend event and can't find it, try our custom "Google Search"