Friday
January 14th, 2022

Weekend Fridays is updated continuously

Contact the venue for possible postponements or cancellations due to Covid 19 escalations
Houston Symphony
Harry Potter and the
Half-Blood Prince™
in Concert
@Jones Hall for the Performing Arts

Friday 1/14/2022 8:00 PM
Saturday 1/15/2022 8:00 PM
Sunday 1/16/2022 2:30 PM
This weekend its a full symphony concert while watching a film. The movie Harry Potter and the Half-Blood Prince™. The is Harry Potter sega is described, "As Death Eaters wreak havoc in both Muggle and Wizard worlds, Hogwarts is no longer a safe haven for students. Though Harry (Daniel Radcliffe) suspects there are new dangers lurking within the castle walls, Dumbledore is more intent than ever on preparing the young wizard for the final battle with Voldemort. Meanwhile, teenage hormones run rampant through Hogwarts, presenting a different sort of danger. See the movie while enjoying full orchestra sound.

Houston symphony says, "Relive the magic of year six in Harry Potter and the Half-Blood Prince™ in Concert. With this film, based on the sixth installment of J.K. Rowling's classic saga, fans of all ages can now experience the thrilling tale of Harry's obsession with a mysterious potions book accompanied by the music of a live symphony orchestra as Harry soars across the big screen in HD!" Our conductor will be Constantine Kitsopoulos.
Box Office: 713.224.7575
Group Sales: 713.238.1435
Houston Symphony
Jones Hall
615 Louisiana St. Suite 102
Houston, TX 77002
Direction (Map)
Screw The Rules: I'm Grown Grown
Comedian Roy Rice
@HOB

Friday 1/14/2022 8:00 PM & 11:00 PM
(From thenativesociety.com) Roy Rice is a comedian. From the eastside of Compton Ca.Screw started this comedy journey back in 1993 inspired by friends.People had already thought that he was a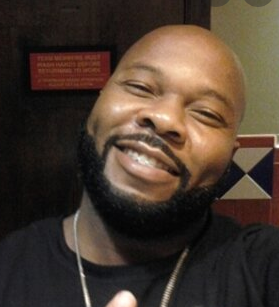 comedian because of the stories he would tell. He started performing at the Comedy Act Theater(Regency West) in Liemert Park CA.With hard work & dedication to the stage,Screw's fearless attitude, extremely high energy, & keeping it real.
Rice is also a talented writer. He contributed his writing skills for the movie Straight Outta Compton! Rice has performed at various clubs across the country, he also received the Robin Harris Award in 2016. He debuted on a stand up comedy show called "StaannDup" on the Starz Network Channel. He also started his own stand up comedy show which started in 2011 called, "Screw The Rules Comedy Show" where he focuses on up & coming & established talent!Screw has also started his own T-shirt line named after his show "Screw The Rules" designed for everyone!

HOB Houston
in GreenStreet
1204 Caroline St.
Houston, TX
(888) 402-5837
Directions (Map)
Joshua Radin
with special
Guest Molly Parden
@The Heights Theatre

Friday 1/14/2022 8:00 PM
Doors Open 7:00 PM
Lobby Opens 6:00 PM
This weekend in northwest Houston its Joshua Radin with his special guest Molly Parden at The Heights Theatre.
After 16 years, eight albums, and hundreds of shows, Joshua Radin still treats music as an antidote to any ailment. The LA-based singer/songwriter finds healing in between waves of acoustic eloquence and dyed-in-the-wool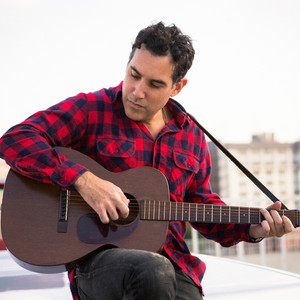 Americana storytelling. On his ninth album The Ghost And The Wall [Nettwerk], the troubadour continues a cycle of catharsis meant to be shared among any and all receptive hearts.
A "gripping" (Entertainment Weekly) mystery about a woman who thinks she's found the love of her life—until he disappears.
Before Owen Michaels disappears, he smuggles a note to his beloved wife of one year: Protect her. Despite her confusion and fear, Hannah Hall knows exactly to whom the note refers—Owen's sixteen-year-old daughter, Bailey. Bailey, who lost her mother tragically as a child. Bailey, who wants absolutely nothing to do with her new stepmother.
Colter Wall
@White Oak Music Hall
Colter Wall after pausing his touring will be in Houston this weekend at White Oak Music Hall.
The Boot.com reported, "Wall was forced to cancel multiple shows in 2021, including a lengthy fall tour, due to Canada closing its borders and barring entry into the U.S. as COVID-19 continued to spread."
The country music artist posed on his social media pages, ""That's no way to work. And frankly, I'm not putting up with the aggravation of trying to navigate all the damn politics involved," he continued. "So for now, I'm staying off the road and will stick to ranching, writing songs, and recording music. I appreciate your understanding and continued support."
Wall's most recent album, 2020's Western Swing & Waltzes and Other Punchy Songs, earned widespread critical praise. His cover of 50s Elton Britt and the Skytoppers ballad "Cowpoke" was featured in a recent episode of the popular Paramount television series Yellowstone.
Music critics say Wall was familiar with country music growing up, as country artists such as Johnny Cash was played in his home. He started learning guitar at the age of 13, playing music of rock bands such as AC/DC and Black Sabbath and Led Zeppelin. Later he became interested in old blues artists, and then started to listen to folk music. According to Wall, he first heard Bob Dylan's song "Don't Think Twice, It's All Right" around grade 10 or 11 (aged 15 or 16), and he was inspired to start writing and singing songs instead of only playing guitar.
White Oak Music Hall
2915 N Main Street
Houston, TX 77009
Directions (Map)
Phone: (713) 237-0370
Da Camera Presents
Etienne Charles
Creole Soul
@Wortham Center
Irrepressible trumpeter Etienne Charles has been hailed by The New York Times as "an auteur" and by Jazz Times as "a daring improviser who delivers with heart-wrenching lyricism." This weekend Da Camera brings Mr. Charles to the Wortham Center.
Charles is one of today's most exciting jazz artists, a trailblazer leading the genre into new territory. Etienne and his band Creole Soul will perform infusing reggae, Calypso, and Afro-Caribbean music into their distinctive version of modern jazz.
(From etiennecharles.com) Charles' new album, Carnival: The Sound of a People Vol. 1, is an excursion into the varied acoustic sounds, grooves, chants and rituals of his native Trinidad & Tobago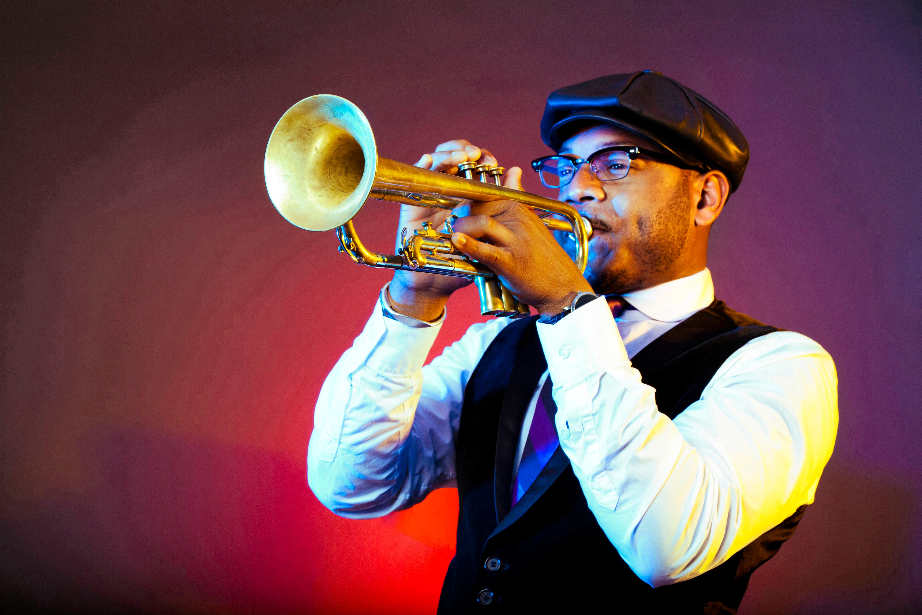 Carnival. His 2016 album San Jose Suite was a musical discourse on the effects of colonialism through the scope of the experiences of First Nation peoples and African descendants in three San Jose locations, Costa Rica, California and Trinidad.
In June 2012, he was written into the US Congressional Record for his musical contributions to Trinidad & Tobago and the World.
Friday 1/14/2022 7:30 PM & 9:45 PM
Saturday 1/15/2022 7:00 PM & 9:30 PM
Sunday 1/16/2022 7:30 PM
(From:rodmancomedy.com) Best known as the winner of Last Comic Standing Season 8, Comedian Rod Man is truly a gem in the World of Standup Comedy today. This weekend Rod Man will be at Improv Houston.
His unique delivery and voice capture the attention of audiences. Throw in his laid back style, southern charm, wit, and ability to find the funny in everyday life, and you have the ingredients for a future Comedy Star in the making.
Rod Man got hooked on comedy at a young age. He signed up for "open mic" nights at Atlanta's Uptown Comedy Club, hosted by the hilarious Earthquake. "Uptown was the place to be on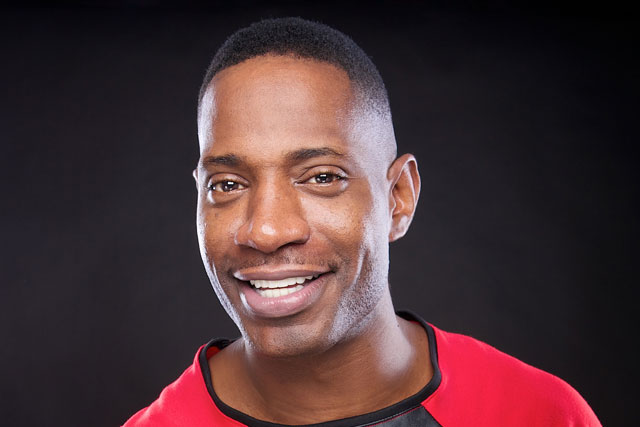 Tuesday nights. The place was packed. You never knew who would stop in and do a guest spot. And you never really knew when you were going to hit the stage, because the list meant absolutely nothing to Earthquake."
Contact the venue for possible postponements or cancellations due to Covid 19 escalations
Since you are here...
Houston's Weekend Planning Guide is updated on a continuous bias for all in the Greater Houston Area. We haven't put up a paywall or asked anyone to log-in to see our content. We want to keep it that way. We accept advertising, but the revenue from that area is not enough to support us. If everyone who reads our weekend entertainment blog, who likes it and helps to support it, our future would be much more secure. For as little as $1 or more, you can support Houston's Weekend Planning Guide – and it only takes a minute. Thank you.
Houston's Online Weekend Entertainment Guide
Looking for that Friday weekend event and can't find it, try our custom "Google Search"