Weekend Fridays is updated continuously
GSoul
"North American Tour"
@Warehouse Live
Friday 7/15/2022 8:00 PM
Doors Open 7:00 PM
GSoul, born Jihyun Kim, is a talented South Korean R&B singer, songwriter and producer. He debuted in 2015 under JYP Entertainment with debut album 'Coming Home' which he wrote and composed himself.
GSoul - Heartbreak Anniversary (Giveon Cover)

In 2019, GSoul left JYP and joined H1GHR Music, where he'd change his stage name to Golden. He released his first album since returning from the military, 'Hate Everything' the same year. In 2020,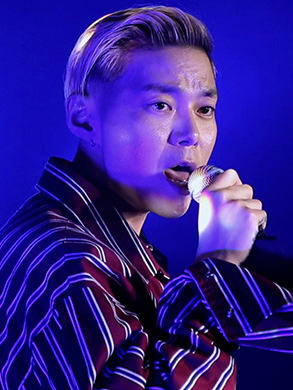 he appeared as a contestant on Mnet's show, The Voice, Korea, to the public's surprise, and garnered much attention as he ultimately won.
In 2021, GSoul left H1GHR Music and joined his present company, Warner Music Korea. He returned to the name GSoul and released his EP album 'Natural' in the same year.
Warehouse Live
813 St Emanuel Street
Houston, TX 77003
Directions (Map)
(713) 225-5483
100% Money-Back Ticket Guarantee
Tickets for Weekend Houston's Planning guide is provided by Ticket Liquidator a resale marketplace, not a box office or venue. Prices may be above or below face value. Your seats are together unless otherwise noted. If problems with our affiliate call us (832) 304-0701
Coheed and Cambria
In Concert
with Special Guests
Alkaline Trio and Mothica
@713 Music Hall
(From All Music.com - Bradley Torreano) Coheed and Cambria are a New York rock band whose music incorporates elements of progressive rock, pop, heavy metal, and post-hardcore, rife with tight hooks, clever lyrics, and imaginative sounds. They are led by songwriter, guitarist, vocalist, chief conceptualist, and author/illustrator Claudio Sanchez. Since their 2002 debut, The Second Stage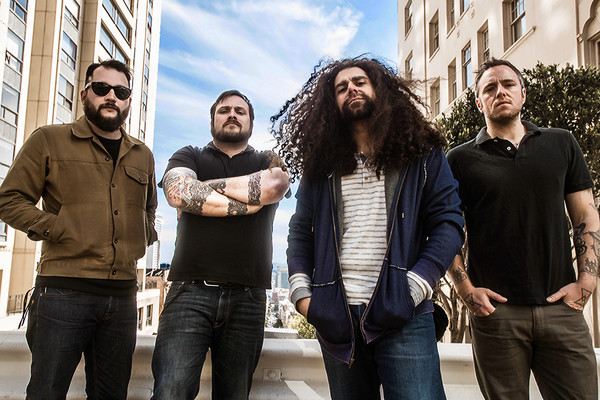 Turbine Blade, all but one recording has been conceptual in nature, parts of Sanchez's vast science-fiction concept, the Amory Wars. The group's lofty ambitions resulted in Top Ten albums including 2007's Good Apollo I'm Burning Star IV, Vol. 1: From Fear Through the Eyes of Madness, 2010's Year of the Black Rainbow, 2013's The Afterman: Descension. Following 2015's non-conceptual Color of the Sun in 2015 and a world tour, Coheed and Cambria returned to the Amory Wars storyline with 2018's Vaxis I: The Unheavenly Creatures -- the first entry in a projected five-part saga. After a four-year recording hiatus, Coheed and Cambria returned in 2022 with the second installment in this Amory Wars narrative, Vaxis II: A Window of the Waking Mind.
(Read more @All Music.com Click Here)
Coheed and Cambria - The Liars Club
Alkaline Trio - We've Had Enough
(From All Music.com - Mike DaRonco) Since the mid-'90s, punk trio Alkaline Trio have delivered urgent punk blasts with a dark, driving edge that helped them remain commercially viable without sacrificing their raucous spirit. Slowly ascending through the Warped Tour ranks into the early 2000s,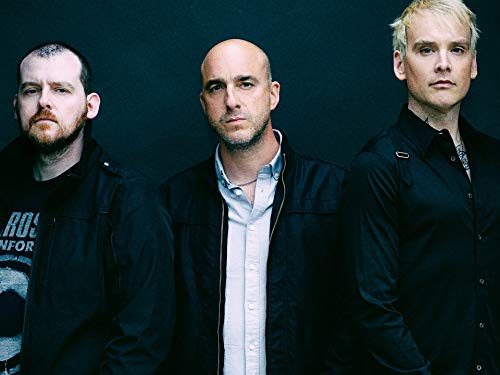 they reached the Billboard Top 20 with 2003's mainstream breakthrough Good Mourning. They hit a peak with seventh set This Addiction, which topped the rock, alternative, and indie charts in 2010. Later that decade, after frontman Matt Skiba took a break to join blink-182, Alkaline Trio issued their ninth LP, 2018's Is This Thing Cursed? (Read more @All Music.com Click Here)
Mothica
(From All Music.com - Matt Collar) The stage name of singer McKenzie Ellis, Mothica is a New York-based artist known for her darkly textured brand of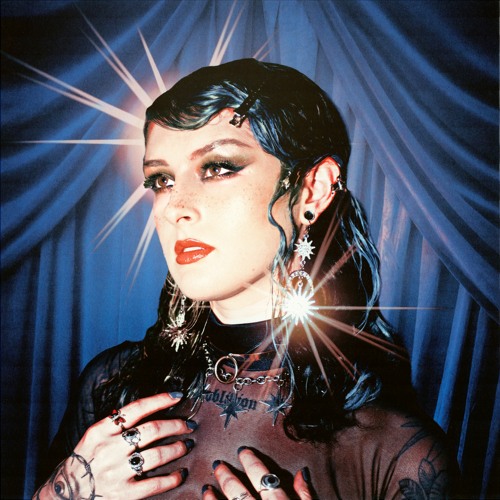 indie electronic pop she dubbed "Gloom Pop." Although active since 2014, she gained widespread buzz after her song "Vices" went viral in 2020. (Read more @All Music.com Click Here)
713 Music Hall
In POST Houston
401 Franklin Street
Houston, TX 77201
Directions (Map)
(832) 204-6920
Kendrick Lamar
In Concert
"The Big Steppers Tour"
with Baby Keem
and Tanna Leone
@Toyota Center
Friday 7/21/2022 7:30 PM
Read more (Click Here)

Amanda Pascali
with Special
Guest Charly Siaba
@The Heights Theatre
Friday 7/15/2022 8:00 PM
Doors Open 7:00 PM

Singer/songwriter Amanda Pascali's new EP, The Messenger makes its intimate debut at the Heights Theater one week before it is released worldwide. Pascali, whom Houston Press calls "one of Houston's most acclaimed and promising young songwriters," takes the stage on July 15th, 2022 to celebrate the release of her new album. The Messenger, named after the purpose that Pascali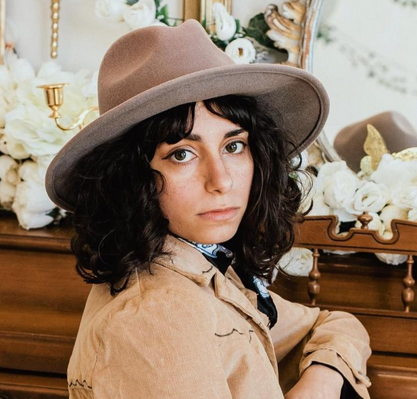 created for herself to share the story of her immigrant family through music, is a three-song EP dedicated to putting the un-Hollywoodized stories of America in the center stage. With her new record, Pascali embodies the passion and perseverance of so many first-generation Americans finding their way into adulthood. Support artist Charly Siaba will open the show with his songs, simultaneously gentle and powerful, that are packed with heart-wrenching stories of his family in Cuba and his destiny as a musician in the U.S.
Internationally acclaimed, bilingual singer/songwriter and 2021 Houston Chronicle "Musician of the Year," Amanda Pascali was born in Queens, New York, and is based in Houston, Texas. Often referred to as a "young, female, and Italian Bob Dylan," Amanda has released music and performed internationally, from the Kennedy Center in Washington D.C. to packed houses in Italy, Romania, and across the Eastern hemisphere.
Charly Siaba
Cuban-American singer/songwriter Charly Siaba's musical journey began when he learned piano at the age of 6, and guitar at the age of 11 when he started writing his first songs. He studied at Amadeo Roldan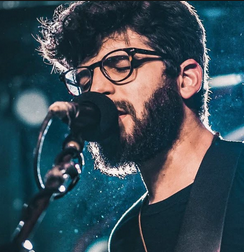 Conservatory specializing in classical guitar. He has received awards in composition and interpretation contests in his native country. He has also worked and performed along with renowned artists such as Gerardo Alfonso, Johnny Ventura and Frank Delgado. The influence of Cuban and foreign music is implicit in his songs, working in all genres from Trova and Bolero, to Funk and Blues.
Shuler King
@The Improv
Houston
Thursday 7/14/2022 8:00 PM
Friday 7/15/2022 7:30 PM & 9:45 PM
Saturday 7/16/2022 7:00 PM & 9:30 PM
Comedian Shuler King was born Frank Williams III in Sumter, South Carolina. He knew at an early age that he was destined to be an entertainer especially since he was the kid known for cracking jokes.
King grew up in a traditional two parent household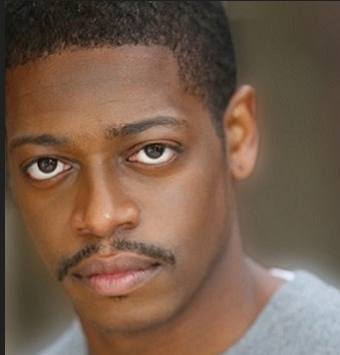 in the Bible Belt of the South, where Faith, Hard Work and Education were the foundations of what his parents imparted on him and his two siblings.

Comedy is his passion, but he has taken a rather unusual path to get to where he is thus far. He graduated from the University of South Carolina with a B.A. in Media Arts where he joined The Mighty Illustrious Zeta Zeta Chapter of Omega Psi Phi Fraternity, Incorporated. In 2013 he graduated from Gupton Jones Mortuary College with a degree in Mortuary Science.
When he isn't on the road performing at comedy clubs and special events across the country, King works as a licensed funeral director and embalmer in Georgia and South Carolina at his family's funeral business in South Carolina. He wants to keep his family's business and legacy alive. He's probably the only Comedian/Funeral Director on the comedy circuit.
King has opened for some of the most notable and talented comedians and comediennes in the industry. He credits his parents' strict yet loving upbringing, his harsh surroundings growing up and the state of the country today with giving him his comedic style, which he describes as RAW. King says "Comedy isn't about being happy all the time. Comedy is just as much about pain that people endure. When you hear 20,000 people in an arena laugh at a joke it's because they all can relate to experiencing that same pain."
Shuler King - I Warned Y'all About Will SmithShuler King - I Warned Y'all About
Will Smith
His comedy career began while he was a Freshman in college, after he took the stage for the very first time at the NCO Club on a military base and the rest is history. King is one of the most energetic rising comedians in the business.
Although the comedy business can be very tough and filled with ups and downs, King credits his unwavering Faith in God as the calming force in his life which keeps him pushing forward. His hilarious videos he posts on his social media have quickly become fan favorites. His recent video post about Donald Trump went viral and was even played on a UK television show. The future is bright for King.
The Improv
7620 Katy Freeway Space
455 Houston, TX 77024
Directions
Buy tickets over the phone:
713-333-8800
Disney's Frozen
@Hobby Center
Sarofim Hall

Sunday 7/10/2022 6:30 PM
Tuesday 7/12/2022 7:30 PM
Wednesday 7/13/2022 7:30 PM
Thursday 7/14/2022 7:30 PM
Friday 7/15/2022 8:00 PM
Saturday 7/16/2022 2:00 PM
Saturday 7/16/2022 8:00 PM
Sunday 7/17/2022 1:00 PM
Sunday 7/17/2022 6:30 PM
From the producer of The Lion King and Aladdin, Frozen, the Tony®-nominated Best Musical, is now on tour across North America and the critics rave, "It's simply magical!" (LA Daily News).


Heralded by The New Yorker as "thrilling" and "genuinely moving," Frozen features the songs you know and love from the original Oscar®-winning film, plus an expanded score with a dozen new numbers by the film's songwriters, Oscar winner Kristen Anderson-Lopez and EGOT winner Robert Lopez. Oscar winner Jennifer Lee (book), Tony and Olivier Award winner Michael Grandage (director), and Tony winner Rob Ashford (choreographer) round out the creative team that has won a cumulative 16 Tony Awards.
An unforgettable theatrical experience filled with sensational special effects, stunning sets and costumes, and powerhouse performances, Frozen is everything you want in a musical: It's moving. It's spectacular. And above all, it's pure Broadway joy.
[Disclaimer]
Houston's Weekend Planning Guide participates in various affiliate marketing programs, which means, we receive paid commissions on purchases made through our links to retailer sites.Our editorial content is not influenced by any commissions we receive.
Houston's Online Weekend Entertainment Guide
Looking for that Friday weekend event and can't find it, try our custom "Google Search"