Weekend Fridays is updated continuously
Kendrick Lamar
In Concert
"The Big Steppers Tour"
with Baby Keem
and Tanna Leone
@Toyota Center
Friday 7/21/2022 7:30 PM

(From All Music.com - Andy Kellman) Indisputably the most acclaimed rap artist of his generation, Kendrick Lamar is one of those rare MCs who has achieved critical and commercial success while earning the respect and support of those who inspired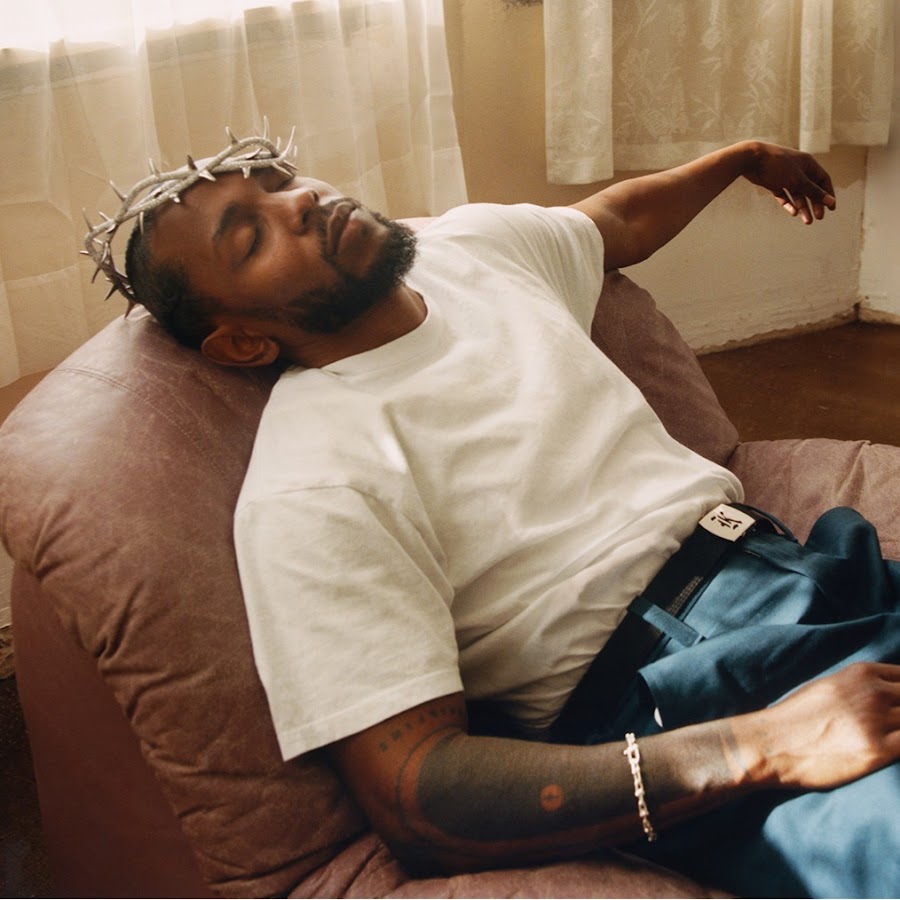 him. After several years of development, Lamar hit his creative and chart-topping stride in the 2010s. Good Kid, M.A.A.D City (2012), the Grammy-winning To Pimp a Butterfly (2015), and the Grammy- and Pulitzer Prize-winning DAMN. (2017), his three proper major-label albums, have displayed an unmatched mix of inventive wordplay and compelling conceptual narratives, examining internal conflict, flaunting success, and uplifting his community.
The screenplay-level detail of Lamar's writing has been enriched by a collective of producers, instrumentalists, singers, and rappers, a high percentage of whom -- including inspirations Dr. Dre and MC Eiht, and contemporaries Sounwave and Jay Rock -- represent Lamar's native Los Angeles. Lamar's cinematic and collaborative inclinations inevitably attracted the mainstream film industry. Black Panther: The Album (2018) was the source of three of Lamar's Top Ten pop hits. In 2022 he delivered Mr. Morale & the Big Steppers, his fifth studio album and what would be his last with Top Dawg Entertainment.
100% Money-Back Ticket Guarantee
Tickets for Weekend Houston's Planning guide is provided by Ticket Liquidator a resale marketplace, not a box office or venue. Prices may be above or below face value. Your seats are together unless otherwise noted. If problems with our affiliate call us (832) 304-0701
Josh Turner
@Arena Theatre
Friday 7/22/2022
Doors Open 7:00 PM
For nearly two decades, Josh Turner has been one of country music's most recognizable voices, selling more than 8.5 million units and amassing more than 2.5 billion global streams. This weekend Turner is in concert at Arena Theatre in southwest Houston.
He has never kept his reverence for traditional country music a secret, but, with this latest album,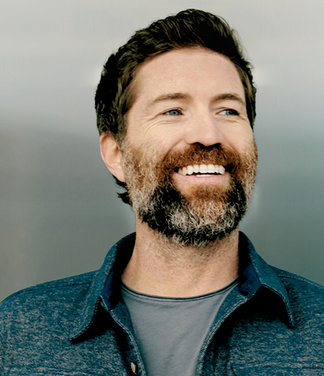 Josh Turner is definitely in a Country State of Mind.
With a rich, deep voice and distinctive style, Josh Turner is one of country music's most recognizable hit-makers. Turner is a disciple of traditional country music and, at 39, one of the youngest members of the Grand Ole Opry. He made his debut in 2001 on the Grand Ole Opry with his hit song "Long Black Train," followed by a score of hit singles, including "Your Man," "Would You Go with Me," and "Why Don't We Just Dance," all of which rose to No. 1 on the country charts. Turner has sold over 12 million records. His debut album, Long Black Train, went platinum, and his second album, Your Man, went double-platinum.
Houston Arena Theatre
Arena Towers
7326 Southwest Fwy
Houston, TX 77074
Directions (Map
(713) 772-5900
Houston World Series
of Dog Shows
@NRG Park
Wednesday 7/20/20/2022
thru Sunday 7/24/2022
The Houston World Series of Dog Shows takes place in Houston's state-of-the-art NRG Center. It is a cluster show, meaning it is actually several separate shows, held over consecutive days.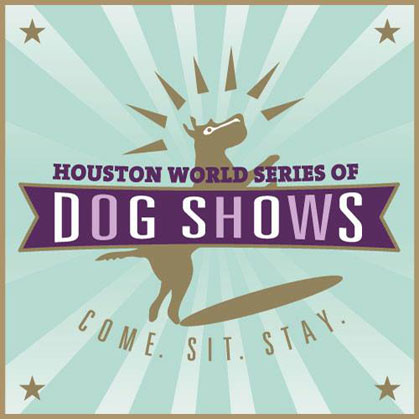 Beginning Wednesday, visitors can catch the more than 30 independent breed specialty competitions, as well as the Houston Hound, Working Dog and All-Terrier shows — don't miss the chance to chat with owners/handlers as they prepare their show dogs in the Crating and Grooming area.
Thursday offers an all-specialty group of shows with only Conformation (Breed Judging) competitions that end with a "Best in Show" award. Friday, Saturday and Sunday each culminate with a "Best of Show" winner, chosen from finalists among the seven variety groups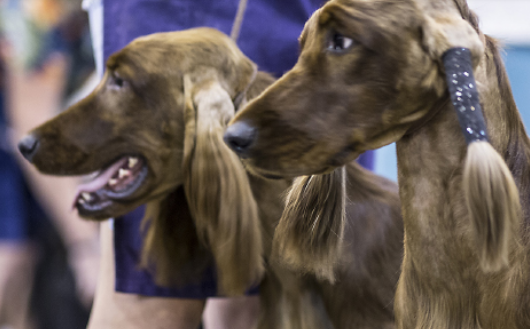 with more than 150 different breeds represented. The four "Best in Show" winners may or may not be the same dog.
Our mission is to enhance the public's knowledge about purebred dogs. We offer the popular Meet the Breeds event where the public can get hands-on experience with more than 110 breeds and discuss their advantages and disadvantages with breed experts. Check Schedule of Events for a complete listing of times and events.
NRG Park
NRG Stadium
NRG Center
1 NRG Pkwy
Houston, TX
Directions (map)
Banda MS
@Smart Financial Center
Friday 7/22/2021 8:00 PM
Saturday 7/23/2022 8:00 PM
Banda Sinaloense MS de Sergio Lizárraga, also known as Banda MS, got together in 2003. The MS stands for Mazatlán, Sinaloa. The troop was created by brothers Sergio and Alberto Lizárraga, who are also members of the group. They debuted in 2004 with their album "No Podrás". Their album Qué Bendición reached number one on the Billboard Latin albums chart.
In 2016 the band received an award from Monitor Latino for their song "Solo Con Verte", which was a number one song for twelve consecutive weeks on the chart. They received this award at the Verizon Theatre at Grand Prairie, which also marked their first concert in their U.S.tour.
Members
Alan Ramírez, Vocalist
Oswaldo Silvas (Walo), Vocalist
Jairo Osuna, Clarinet
Pavel Ocampo, Clarinet
Elías Nordahl Piña, Trumpet
José Francisco Iturralde, Trumpet
Ricardo Nordahl Piña, Trumpet
Nicolás Tiznado, Harmony
José Osuna, Harmonyvc
Francisco Hernández, Trombón
José Viera, Trombón
José Rojas, Trombón
Roberto Frausto, Tuba
Christian Osuna, Drum
Luis Fernando Osuna, Tarolas
Armando Ramirez
Houston Symphony
Presents
Distant Worlds
Music from Final Fantasy
@Hobby Center
Sarofim Hall
Friday 7/22/2022 7:30 PM
Saturday 7/23/2022 7:30 PM
AWR Music Productions, LLC is proud to present the official symphony concert world-tour Distant Worlds: music from FINAL FANTASY. Launched in conjunction with the twentieth anniversary of FINAL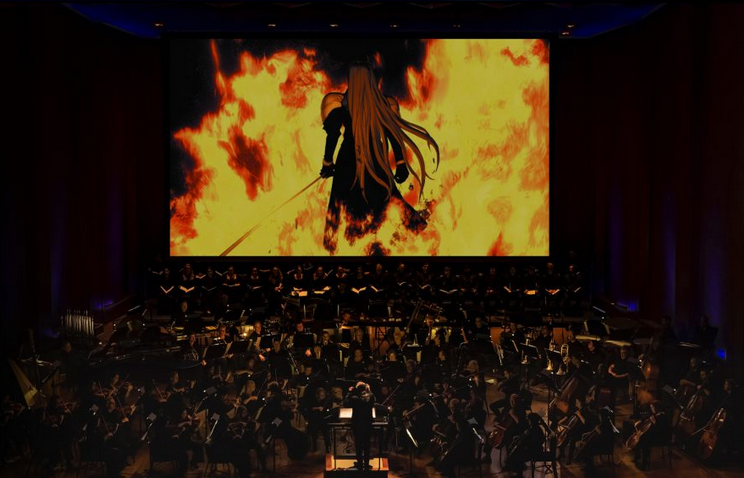 FANTASY, this concert tour features the music of Japanese video game composer Nobuo Uematsu. This multimedia experience combines stirring screen images to match the soaring emotions of a symphony orchestra performing music from SQUARE ENIX'S world-renowned FINAL FANTASY video game series.
The Hobby Center
800 Bagby Street
Houston, TX 77002
Directions (Map)
(713) 315-2525
Mark Normand
@Improv Houston
Friday 7/22/2022 7:30 PM & 9:45 PM
Saturday 7/23/2022 7:00 PM & 9:30 PM
Sunday 7/24/2022 7:30 PM
New Orleans native Mark Normand makes his way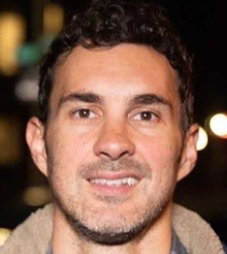 to The Improv this weekend in northwest Houston.

Through his relentlessly punchy writing and expert delivery, Mark Normand is quickly becoming one of the most talked about comedians on the scene. He most recently self-released a one-hour special "Out To Lunch" on YouTube, which has quickly amassed over 1.2 million views.
Mark Normand @ SXSW Comedy
An extremely prolific stand-up, he previously had a one-hour and a half hour Comedy Central special and has made an unparalleled seven appearances on "Conan," three appearances on "The Tonight Show with Jimmy Fallon," and one appearance on both "The Late Show with Stephen Colbert" and "The Late Late Show with James Corden." Mark can also be heard on his multiple appearances on "The Joe Rogan Experience," dubbed by Jerry Seinfeld as the "best young up and coming comic," or on his own podcast "Tuesdays with Stories."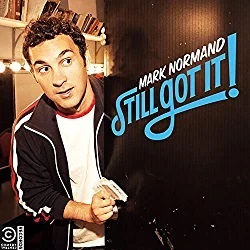 The Improv
7620 Katy Freeway Space
455 Houston, TX 77024
Directions
Buy tickets over the phone:
713-333-8800
Gary P. Nunn
with Special Guest
Summer Dean
Friday 7/22/2022 8:00 PM
Doors Open 7:00 PM
Gary P. Nunn has been TAKING TEXAS TO THE COUNTRY and Texas country to the world for some 40 years now, establishing himself as an icon of Lone Star music. A founding father of the progressive country movement out of Austin in the 1970s that changed the face of popular music, Nunn is also an independent music pioneer who continues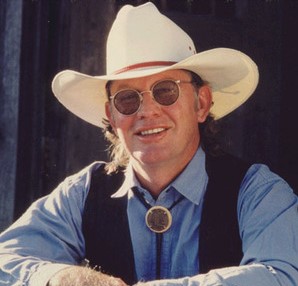 to oversee his own record label and song publishing companies, manage his own career (with the help of his wife Ruth), and play most every weekend at top music venues throughout Texas and beyond. His composition "London Homesick Blues" — with its internationally known "I wanna go home with the Armadillo" chorus — is a signature Texas country song that was the theme for the PBS concert TV show "Austin City Limits" for nearly three decades. It's no wonder that All Music Guide hails him as "a Texas music institution."
And now on TAKING TEXAS TO THE COUNTRY, Nunn continues to musically progress while staying true to his roots. It's something of a travelogue in song that begins with a cosmic cowboy trip back to a love that once was on "Deja Vu," and later visits a sorrowful "Denver" and a Cajun fais do do "Down To Louisiana," plus takes a restful vacation along a "Mexican Boulevard," and bops to a bit of Jamaican reggae on "It's Not Love." Longing for Texas travels the map on "One State of Mind," while "Lonesome Lone Star Blues" tours the cities and towns of the Republic.
Along the way one meets a true Texan on "The Likes of Me" and a confirmed bachelor on "I'm Not That Kind of Guy." Love is found just "A Two-Step Away," and happiness comes every Friday night when "The Girl Just Loves to Dance." The album finally wraps up with a message to Nashville about where country music still lives and thrives on the title tune, followed by the sweetly pleading closing devotional "The Rest of My Life." And within its 13 tracks, Nunn and company touch on a spectrum of dance rhythms while the star of the show hits those emotional sweet spots throughout with his always warm and heartfelt singing
[Disclaimer]
Houston's Weekend Planning Guide participates in various affiliate marketing programs, which means, we receive paid commissions on purchases made through our links to retailer sites.Our editorial content is not influenced by any commissions we receive.
TAKING TEXAS TO THE COUNTRY was tracked at Cherry Ridge Recording Studio in Floresville by master C&W producer Tommy Detamore, whose pedal steel guitar is an instrumental highlight of the album along with the fiddle playing of Bobby Flores. It features three new tunes written or co-written by Nunn alongside numbers by writers like Johnny Divine, Levi Mullen, Steven Kundert, Michael Halvorsen and Gary's brother Steve K. Nunn that he supports and promotes via his song publishing business. And the music arrives already "road-tested" by Nunn and his Bunkhouse Band. "If the band guys like a song and the audience responds to it, I'll look for an opportunity to record it," he explains.
"The thing I'm proudest of is being a member of the West Texas Walk of Fame in Lubbock with Buddy Holly, Waylon Jennings, Bob Wills and Roy Orbison — guys who were my heroes."
"I'm still going strong and doing better than ever," declares Nunn on the morning after he packed several thousand enthusiastic fans into The Hideout at the Reliant Astrodome to cap the first night of the Houston Livestock Show and Rodeo. "The guy that runs the place told me, 'Well, this is gonna be the best night. The rest of the guys are gonna have a hell of a time trying to top this.'"
Born in Oklahoma, Gary P. Nunn found his heart's true home in the Lone Star State after his family moved to West Texas when he was in sixth grade. In the town of Brownfield just outside of Lubbock, he was an honors student, excelled in athletics, and started his first band soon after arriving. When he landed in Austin in 1967 to study pharmacy at the University of Texas, he presaged the "cosmic cowboy" movement to come with one of Austin's favorite bands, The Lavender Hill Express, with the late Rusty Weir. After Willie Nelson, Michael Murphey and Jerry Jeff Walker all moved to town, Nunn was such a pivotal figure on the scene that at one point he was playing bass with all three artists. His talents on keyboards and vocals were also heard on many of the legendary albums from that era.
When Murphey arrived in Austin in 1972, he immediately asked Nunn to help him put together a band. While in London recording Murphey's Cosmic Cowboy Souvenir album, two key events occurred for Nunn. One day in his hotel room, wishing he were back in Texas, he wrote "London Homesick Blues." As Nunn recalls, "I just wrote it to kill time, and as a humorous exercise in writing a country song. I never thought that anything would ever become of that song. No one is more surprised than me at what it became."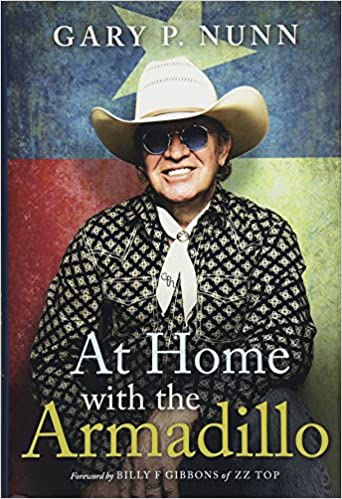 At Abby Road Studio, he also met an English music publisher who at the time had 90 songs on the British Top 100. It inspired Nunn to start his own publishing company when he got back to Austin to funnel songs he liked by songwriters he knew to the artists he worked with as well as others.
Nunn was a key figure in The Lost Gonzo Band when they recorded Jerry Jeff Walker's landmark ¡Viva Terlingua! album, on which "London Homesick Blues" was a breakout hit. During his time with Walker, Nunn recalls, "I was fortunate enough to have some good songwriters come my way, and I channeled some of their tunes to Jerry Jeff. And they became some of his more popular songs, even today. I seem to have always had a knack for finding a tune." And Nunn's own songs have always served him well, being recorded by stars like Willie Nelson ("The Last Thing I Needed, The First Thing This Morning")which hit #2, Rosanne Cash ("Couldn't Do Nothing' Right"), which hit #15 on the country singles charts), David Allen Coe and many other artists.
Gary P. Nunn "What I Like About Texas" LIVE on The Texas Music Scene
After four years and six albums with Walker, The Lost Gonzo Band struck out on their own in 1977 to record three critically acclaimed major label albums. Then in 1980, Nunn went solo when the Gonzos called it a day, and he hasn't looked back since.
He started his own label, Guacamole Records, and was finally the full master of his own musical fate. His unflagging popularity in and around the Lone Star State has kept the houses full for 30 years whenever and wherever he plays. And Nunn has also made numerous visits to Europe, where he's considered a Texas musical legend. Along the way he has appeared on TV shows like "Austin City Limits," "Nashville Now," TNN's "Texas Connection" and many others as well as on national broadcasts of Texas Rangers baseball games singing the National Anthem.

In 1985, Nunn relocated to a family farm he inherited in Oklahoma, running an 800-acre cattle ranch at the same time as his musical career. He established the Terlingua North Chili Cook-Off and Music Festival there, where now popular acts like Pat Green and Cross Canadian Ragweed played early in their careers. "It seems every time we had a young and upcoming band up there, it was like they hit a diving board and just sprung into the air," Nunn notes. And within today's thriving Texas and Red Dirt music scene, he's a revered elder statesman to countless performers and songwriters who teethed and grew up on his music. "They've let me know I inspired them and showed them how it could be done."

In addition to the many gold albums on which he has played and/or written and published songs, Nunn has earned a number of notable awards and honors over the years. He was named an Official Ambassador to the World by Texas Governor Mark White, and years later Governor Rick Perry also declared him an Ambassador of Texas Music. In 2004, he was inducted into the Texas Hall of Fame, and he is also honored in the West Texas Walk of Fame in Lubbock as well as the Texas Department of Commerce and Tourism's roster of Lone Star Greats who are leaders in the fields of art, athletics and music. As well, the Oklahoma House of Representatives recognized Nunn for his contribution to the preservation of the unique Southwestern style of music.
"The thing I'm proudest of is being a member of the West Texas Walk of Fame in Lubbock with Buddy Holly, Waylon Jennings, Bob Wills and Roy Orbison — guys who were my heroes. To me that's just the greatest thing," he enthuses. "And then today, turning on Sirius/XM radio and hearing myself played next to Hank Williams, Hank Thompson, Willie Nelson and Johnny Bush. I'm just so proud and pleased to be there among them."
For Nunn, who in 2003 moved back to the Austin area, the secret to all his continuing success is deceptively simple. "My focus has always been on the audience and showing then a good time, and perhaps they will take a little Texas pride home with them," he explains. "What I've tried to do is incorporate the musical genres that are indigenous to Texas, along with some neighboring styles. My goal is to paint as much of a Texas picture as I can with the music and just immerse people in that culture. I think it's great, and I just love it and want to promote it."
And now, more than half a century since he first started playing music, Nunn enthuses, "I'm having more fun now than ever. It just feels good. When you have a great band behind you and the audience is out there on the dance floor, you just say, 'Yeah! This the reason I got into this in the first place.' I love it more than ever."
Houston's Online Weekend Entertainment Guide
Looking for that Friday weekend event and can't find it, try our custom "Google Search"