Weekend Fridays is updated continuously
This second Friday of November heading up to our Thanksgiving holidays is full of family and singles events in our Bayou City.

But our metro leadership continue to warn everybody the threat of covid is still at extreme levels. Please everybody, keep say with venue protocols and enjoy your
This weekend let's start with Disney On Ice's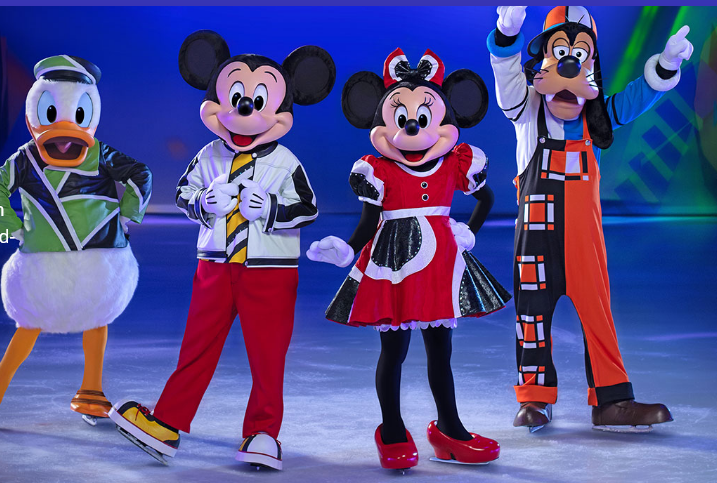 Let's Celebrate! at NRG Stadium, Jimmie Vaughan with his "The Story Tour" and with his special guest Sue Foley at The Heights Theatre in northwest Houston, Foley will be doing a solo performance.
The comedy "Dos Mas Dos" is at Houston's Arena Theatre, we would like to note to our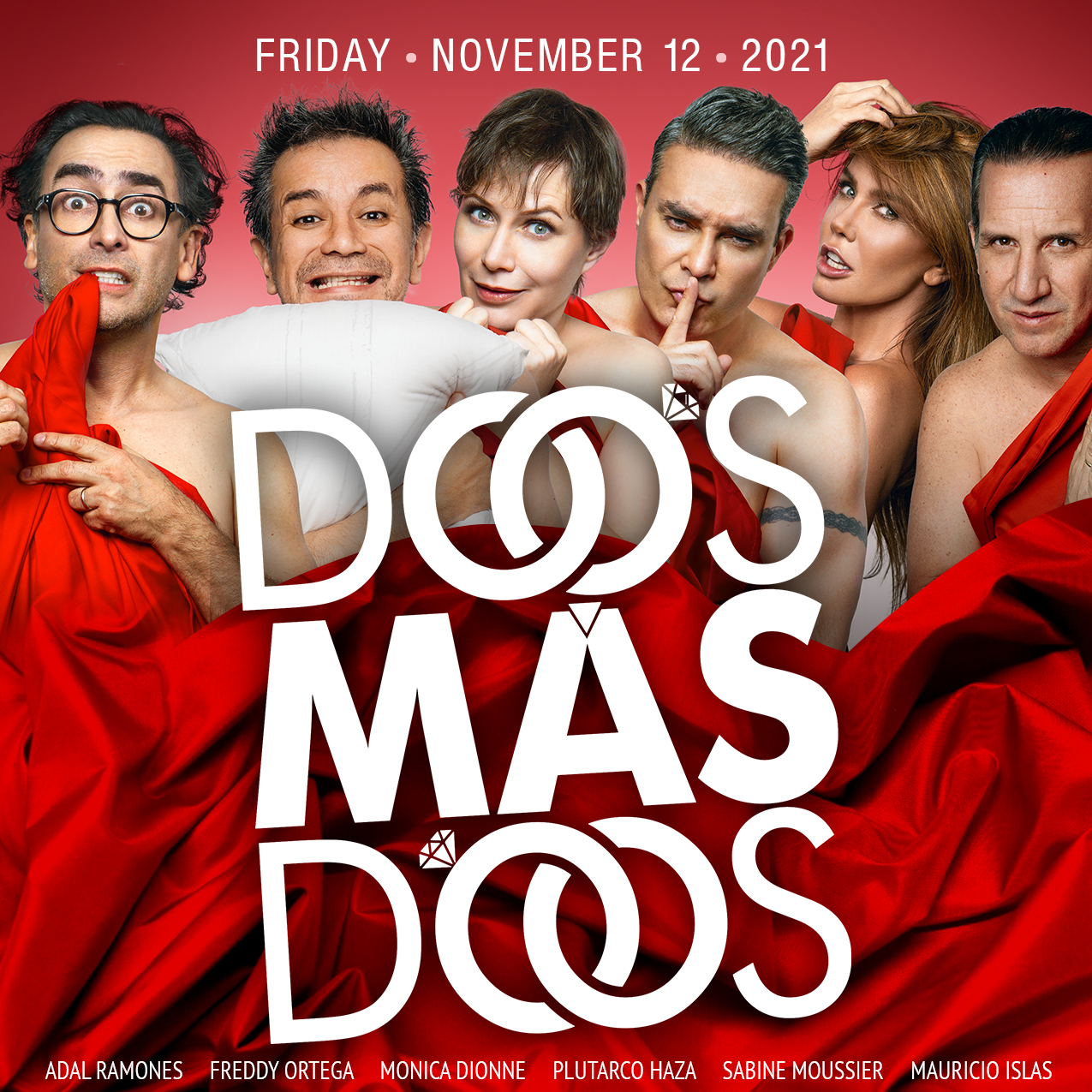 non-bilingual readers this performance is in Spanish. They call me "Tater Salad" a moniker earned by comedian Ron White is in concert in Sugarland, Texas this evening at Smart Financial Center.
If it's a night out, tonight (Friday 10/12/2021) its Bear Grillz at Stereo Live Houston.

Finally, its Houston Ballet Foundation's Nutcracker Market in NRG Park.

(Read below for event details)
Enjoy your Weekend Fridays.

Houston's Weekend Planning Guide (Weekendhouston.net) is a Targeted Premium Event Listings Journal/Calendar
Disney On Ice
Let's Celebrate!
@NRG Stadium
Friday 11/12/2021 10:30 AM & 7:30 PM
Saturday 11/13/2021 11:00 AM
3:00 PM - 7:00 PM
Sunday 11/14/2021 11:00 AM
3:00 PM -7:00 PM
Monday 11/15/2021 7:30 PM
This weekend Feld Entertainment brings "Disney On Ice Lets Celebrate!" to NRG Stadium. This Disney concept started back in 1999 as "75 Years of Magic". This iteration coming to Houston is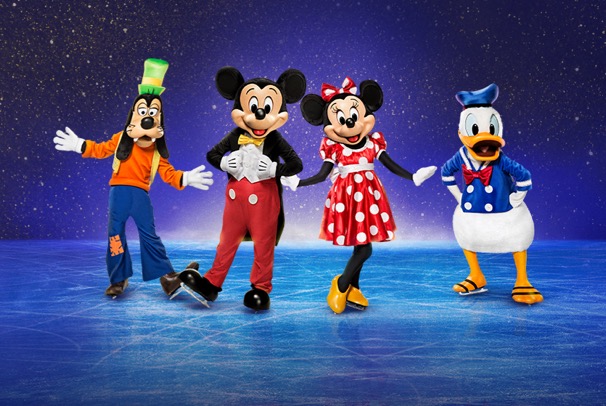 believed to be the third show to resume after being cancelled due to the COVID-19. This year's shows deliver just as previous productions created by the Feld organization. Did you know? Disney On Ice, Monster Jam, AMA Supercross Championship, and Sesame Street Live are all Feld enterprises.
This worldwide show Disney tells us features a magical medley of holidays, celebrations and festivals from around the globe and is set to a blend of contemporary music and favorite Disney songs.

NBA Basketball
Toyota Center
Houston Rockets
vs. Portland Trailblazers

Friday November 12, 2021 7:00 PM
1510 Polk St, Houston, TX 77002
Directions (map)
Cheap Tickets to Houston
Rockets via Ticket Liquidator
[More Houston Rockets on our
Weekend Sports page (Click Here)]
Bear Grillz
@Stereo Live Houston
Friday 11/12/2021 10:00 PM
Electronic dance music DJ and record producer based in Denver, Colorado Bear Grillz makes his way to Stereo Live Houston this weekend.
It
was a while ago Grillz appeared on The Jerry Springer Show to reveal his identity, which was previously hidden in a bear costume. Grillz says he used a MacBook Pro and watched music production tutorials on YouTube developing his electronic dance music(EDM)career.
Jimmie Vaughan's
"The Story Tour"
with Special
Guest Sue Foley
@The Heights Theatre
Friday 11/12/2021 8:00 PM
Doors Open 7:00 PM
Lobby Opens 6:00 PM
In true Texas fashion, four-time Grammy-winner Jimmie Vaughan has helped breathe new life into the music that has been his lifeline all these decades, becoming a hero to those who cherish America's real gift to musical history. This weekend Vaughan will be in Northwest Houston at The Heights Theatre.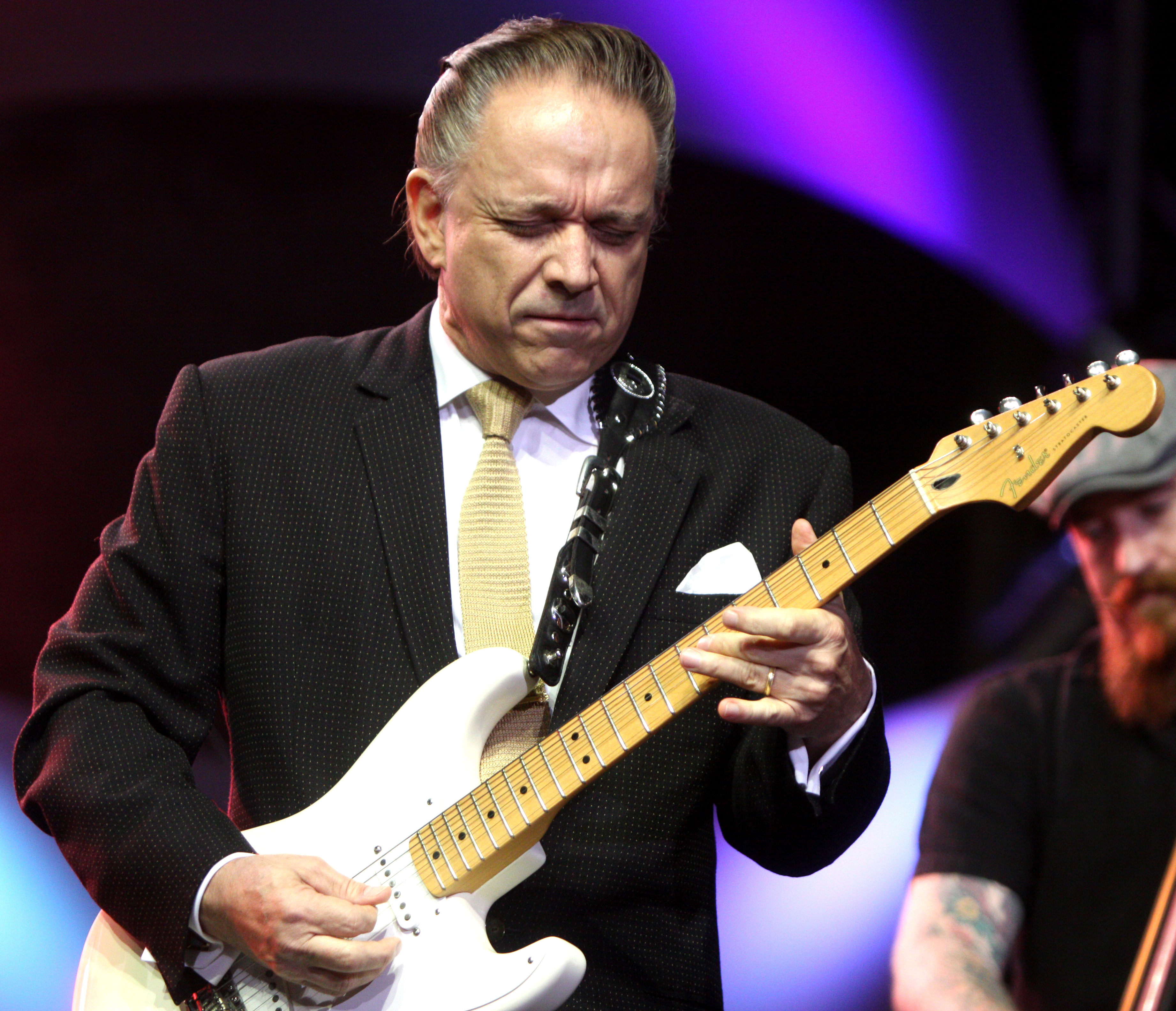 "When I talk about country and blues, they're the same thing," Jimmie Vaughan says. "Muddy Waters and Hank Williams, Webb Pierce and Jimmy Reed. When I was a kid, I didn't understand the difference. Everybody was always asking me, 'Why do you want to play blues? Why don't you play country?' But I would listen to the country guys and they would be doing a Jimmy Reed song. They're playing the same lick. And Ray Charles, Little Milton, Guitar Junior, Lonnie Brooks, B.B. King--they all did country songs. Is Bob Wills country blues or jazz? And the answer is, it's American music. I'm tired of trying to pigeonhole everything. I want to bring it together; it comes from the same place." 
"When he first heard songs like Phil Upchurch's "You Can't Sit Down," The Nightcaps' "Wine, Wine, Wine" and B.B. King's many hit songs in the early 1960s, he knew he had found his music."
As a young teenager in Oak Cliff, Texas, his father told him to take guitar lessons if he wanted to really learn the instrument. But when Vaughan's teacher told the guitar student it wasn't going to work because the stu
dent "was too far gone" to learn from the lesson books, Jimmie Vaughan knew he was on his own. Which was perfect for him, because the blues would be his teacher for life. For those who find themselves living inside this true American music, it becomes a way of life, and a musical force to follow forever.
College Basket Ball

Houston Cougars vs. Rice Owls 7:00PM
Fertitta Center
3422 Cullen Blvd
Houston, Texas 77204
Directions(Map)
Cheap Tickets
via Ticket Liquidator
(Click Here)
Dos Mas Dos
@Arena Theatre

Friday 11/12/2021 8:00 PM
Doors Open 7:00 PM
The hilarious couple comedy DOS + DOS, arrives at the Arena Theater, after having swept during its world tour.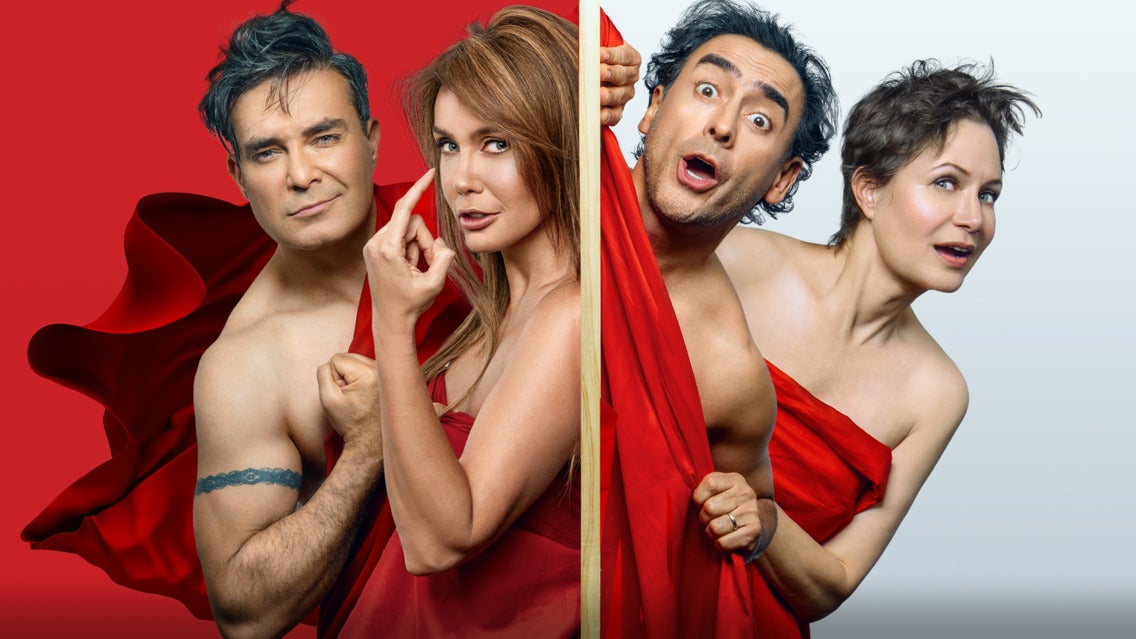 Adal Ramones, Freddy Ortega, Monica Dionne, Plutraco Haza, Mauricio Islas and Sabine Moussier star in this theatrical adaptation of the film of the same name that has been so successful in Argentina, his native country, since its premiere in 2012.
Adrián and Julieta, Tomás and Silvia, are two lifelong pairs of friends who as they approach forty have achieved professional and personal success, at least it seems so. Adrián and Julieta have been happily married for years and have a pre-adolescent son. Tomás and Silvia, however, have preferred not to marry or have children and enjoy their life as a couple the two of them alone. Or not so alone ...
Is it possible to keep passion alive in long relationships? What happens to desire when a family is formed? Is love enough to keep a couple together?
Houston Arena Theatre
Arena Towers
7326 Southwest Fwy
Houston, TX 77074
Directions (Map
(713) 772-5900
Nutcracker Market
@NRG Center
Whether you are a shopper, committee member, staff member, donor, volunteer, merchant, vendor, sponsor, or social media follower, YOU have been an integral part in making this Market the success that it is. Without your interest, curiosity, passion, dedication, enthusiasm, generosity, hard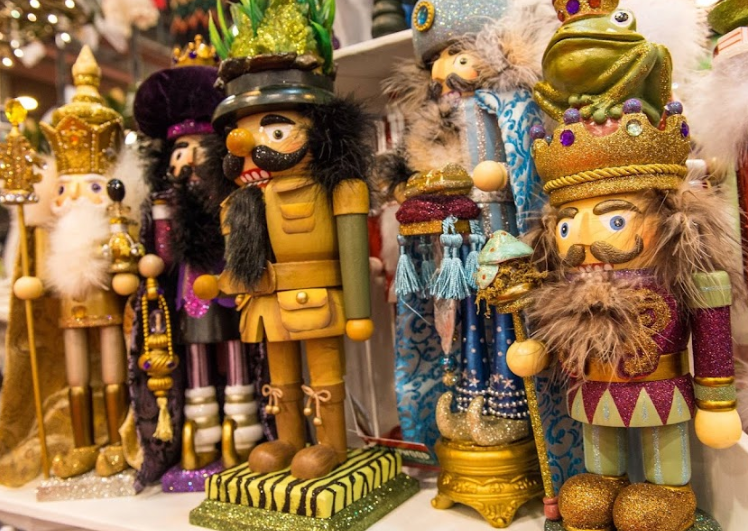 work, commitment, and love… the Market simply wouldn't be where it is today. Since our inception in 1981, YOU have helped us contribute over $75.3 million dollars to the Houston Ballet Foundation in support of its Academy and scholarship programs. Although saying "Thank You" does not seem to be enough, we are truly grateful for 40 years of support. See www.nrgpark.com for more info or go to www.houstonballet.org
Friday, November 12, 2021 10:00 AM
NRG Park, 1 NRG Parkway, Houston, TX 77054
Directions (map)
Ron White
@Smart Financial
Center
Friday 11/12/2021 8:00 PM
Comedian Ron "Tater Salad" White first rose to fame as the cigar-smoking, scotch-drinking funnyman from the Blue Collar Comedy Tour. The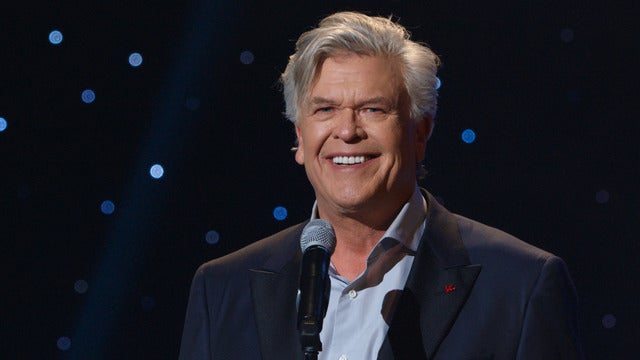 Blue Collar Comedy Tour was a comedy troupe, featuring Jeff Foxworthy with three of his comedian friends, Bill Engvall, Ron White, and Larry the Cable. This weekend Ron White makes his way to Sugarland at the Smart Financial Center.
White's stories relay tales from his real life, ranging from growing up in a small town in Texas to sharing stories of his daily life to becoming one of the most successful comedians in America. He has sold over 14 million albums (solo and with the Blue Collar Comedy Tour), been nominated for two Grammys, and has consistently been one of the top grossing stand up comedians on tour.
In November of 2003, White released his breakthrough comedy CD Drunk In Public followed by his first one-hour TV comedy special They Call Me Tater Salad. The special had the highest viewership for a Sunday program in
Comedy Central history. The DVD version reached #1 on the Billboard Comedy Chart. White's second one-hour special You Can't Fix Stupid aired on Comedy Central to 4.5 million viewers, making it the third largest audience in Comedy Central's history and the #1 show on primetime basic cable. The CD reached #1 on the Billboard Comedy Charts and remained there for 9 consecutive weeks.
Kody West
@White Oak Music Hall
Friday 11/13/2021 8:00 PM
Doors Open 8:00 PM
[From: themusicfest.com] Kody West started playing music just five short years ago. He began by playing acoustic gigs and songwriter competitions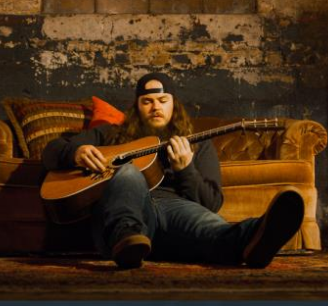 throughout the Dallas/Ft. Worth area. He then started opening for bands including popular Texas Country and Red Dirt acts like Dalton Domino and the Front Porch Family Band. Each show grew his following.
White Oak Music Hall
2915 N Main Street
Houston, TX 77009
Directions (Map)
Phone: (713) 237-0370
Doctor Nativo
@Miller Outdoor
Theatre

Friday 11/12/2021 7:00 PM
Doctor Nativo (real name: Juan Martinez) grew up in Quetzaltenango, Guatemala. In 1990, during the bloody, cold-war era Guatemalan civil war, Nativo's father, Arturo Martinez was assassinated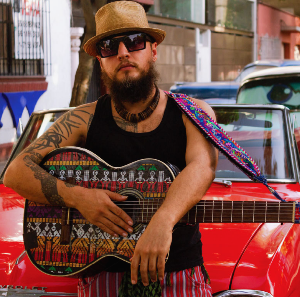 along with five of his friends. Nativo's childhood, which began so happily, came crashing down.

By the age of fifteen, Nativo had left school and had taken up the life of a traveling musician. After busking his way through Europe, India, and Latin America, life brought him to Cuba (the country of his father's birth), to study at the Escuela Nacional de Arte in Havana.
Eventually he settled in Barcelona, where he played music in the street, every day, for years, and found his voice through direct contact with the people.
His music revives the ancestors and lets them loose on the dance floor . . .

In 2011, feeling that the time had come, Doctor Nativo returned to Guatemala. During "El Gran Retorno", which coincided with the change in cycles in the Mayan "Long Count" calendar, Nativo attended his first Mayan ceremony. There he discovered his nahual (Mayan animal spirit), and was brought to the elder Tata Pedro's house near the mystical Lake Atitlán, who pushed him to pursue an intense period of spiritual study that lasted several years, with a profound impact on his music and songwriting.
His music revives the ancestors and lets them loose on the dance floor while celebrating indigenous resistance and popular empowerment with a proud assertion of Mayan identity.
Doctor Nativo's music is buoyant and danceable, but also packs a deep message: a party with a purpose.
The show goes on rain or shine.
All performances at Miller Outdoor Theatre are funded in part by the City of Houston through Houston Arts Alliance.
Miller Outdoor Theatre
Hermann Park
6000 Hermann Park Dr
Houston, TX 77030
Directions click here
(832) 487-7102
Bill Bellamy
@The Improv Houston
Friday 11/12/2021 7:30 PM & 9:45 PM
Saturday 11/13/2021 7:00 PM & 9:30 PM
Sunday 11/14/2021 7:30 PM
Using his experiences growing up in Newark Bill Bellamy started doing stand-up while he was a student at Rutgers University. This weekend Bellamy makes his way to Houston at The Improv.
Bellamy quickly discovered how much he enjoyed making people laugh and began honing his skills at small comedy clubs around the country and soon was making waves in the New York clubs like The Improv The Comic Strip and at The Comedy Store in Los Angeles.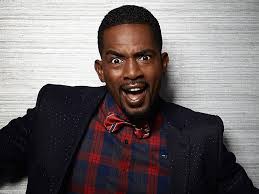 Two short years later Bellamy had earned a spot on HBO's DEF COMEDY JAM where he notoriously coined the phrase "Booty Call." The now famous late-night rendezvous moniker became the name for his first comedy special for Showtime; "Booty Call" was instantly one of the network's top-rated specials.
Houston Artist
Commissioning Project
Live Part 2
@Jones Hall
for The Performing Arts
Friday 11/12/2021 7:30 PM
Saturday 11/13/2021 7:30 PM
The Houston Artist Commissioning Project (HACP) supports new works, across all arts disciplines, from working artists here in Houston. Over two weekends, six live performance winners in the project's pilot year will take the stage at Jones Hall. These are Houston's creative voices, responding to our time with uproarious creativity.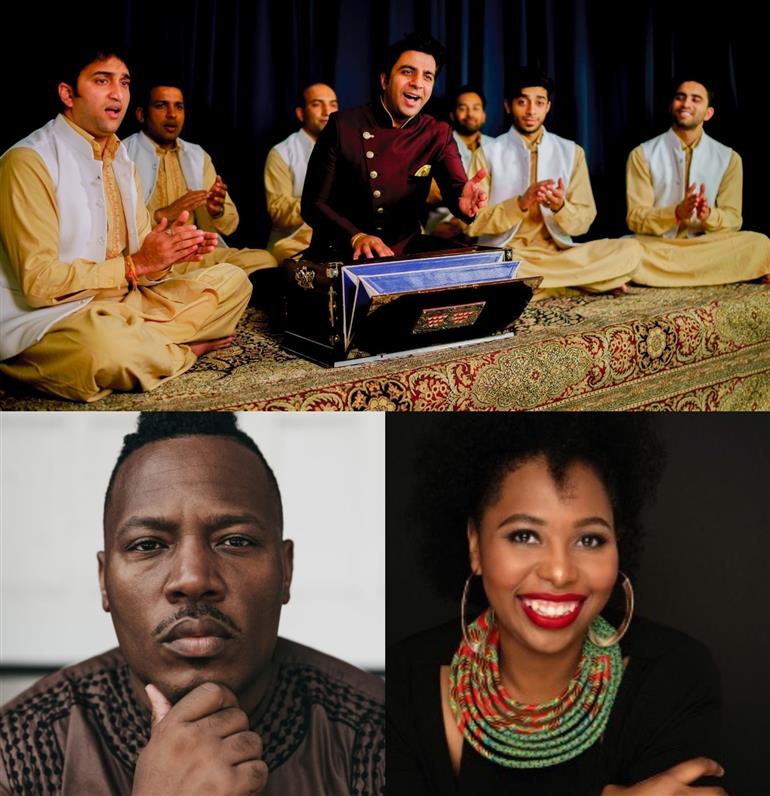 Riyaaz Qawwali
Desi Arts & Discourse
A message of harmony for all faiths, expressed in the lyrics and rhythm of music with South Asian roots.
Harrison Guy and Urban Souls
Dance Company
Colored Carnegie
The newest work from the Director of Urban Souls Dance Company centers on the story of Houston's first Black library.
Debra D.E.E.P. Mouton
The World's Intermission
Houston's former poet laureate explores living through the last year, in a new one-act play.
Seating is general admission. These performances are planned to be socially distanced. Masks will be required.

Jesse H. Jones Hall
615 Louisiana Street
Houston, Texas 77002
Directions (Map)
713-227-4772
Since you are here...
Houston's Weekend Planning Guide is updated on a continuous bias for all in the Greater Houston Area. We haven't put up a paywall or asked anyone to log-in to see our content. We want to keep it that way. We accept advertising, but the revenue from that area is not enough to support us. If everyone who reads our weekend entertainment blog, who likes it and helps to support it, our future would be much more secure. For as little as $1 or more, you can support Houston's Weekend Planning Guide – and it only takes a minute. Thank you.
Houston's Online Weekend Entertainment Guide
Looking for that Friday weekend event and can't find it, try our custom "Google Search"