Friday
September 24th, 2021
Alejandro Fernandez
Hecho En Mexico
Tour 2021
@Smart Financial Center
Nicknamed as "El Potrillo" (The Lil' Colt) by the media and his fans, Fernandez has sold over 20 million records worldwide, making him one of the best-selling Latin music artists. This weekend he is in Sugarland with his Hecho En Mexico Tour 2021 at Smart Financial Center.

Alejandro is the son of the ranchero singer Vicente Fernández. He originally specialized in traditional,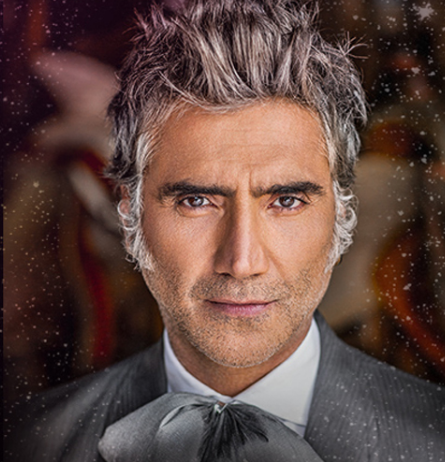 earthy forms of Mexican folk music, such as mariachi and ranchera, until he branched out into pop music with many saying has been great success.

A few weeks ago, it was reported his father Vicente Fernández was hospitalized on suffering a severe fall at his ranch, Los Tres Potrillos, located just outside Guadalajara, Jalisco, Mexico. According to his family, Vicente was in "serious but stable" condition and on a ventilator from the results of trauma to his cervical spine.
Following the steps of his father, Fernández began his musical career focused on ranchera music. Since his 1997 album Me Estoy Enamorando he branched out successfully into pop music. In his live presentations, he begins the show with his ranchera repertoire, then he removes the charro outfit to sing pop songs.
Alejandro Fernández has a baritone tessitura. His vocal ability and versatility have allowed him to perform romantic ballads, pop and ranchera music simultaneously.

In 2020 Fernández issued Hecho en Mexico (Made in Mexico) his first outing to be exclusively comprised of mariachi songs. Its first single "Caballero" scored Fernández his first number one on the Regional Mexican Airplay chart. The song "Menti" was a duet between the singer and his father, while another, "Mas No Puedo," featured Christian Nodal. The album entered the chart at number one -- his seventh to do so -- and made Fernández the first artist to achieve number ones at Top Latin Albums in four consecutive decades: 1990s, 2000s, 2010s, and 2020s.
Thrice
@Warehouse Live
The Ballroom
Friday 9/24/2021 8:00 PM
Doors Open 7:00 PM
Orange County quartet Thrice formed in the late '90s and quickly became one of the more important acts of the period alongside post-hardcore contemporaries Glassjaw and Thursday.

This weekend the group will be in Houston in the ballroom at Warehouse Live.

All Music.com has chronicled the group.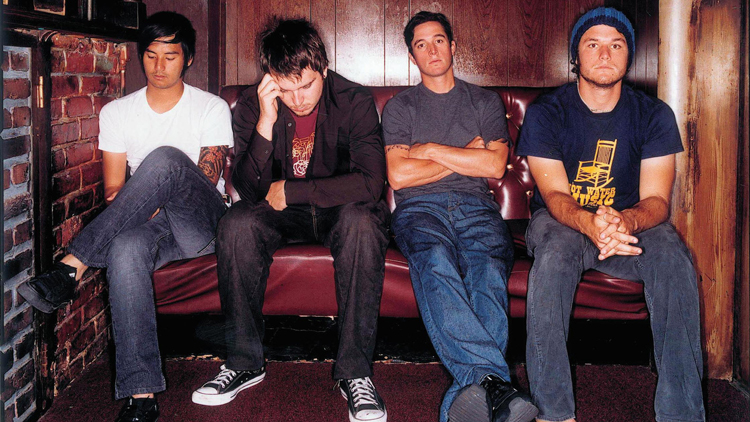 After a pair of early-2000s punk releases, they broke into the mainstream with 2003's brooding hardcore The Artist in the Ambulance and 2005's atmospheric Vheissu. Into the 2010s, Thrice issued five consecutive indie Top Five efforts, peaking with 2016's hard rock-leaning To Be Everywhere Is to Be Nowhere.
Thrice formed in 1998 in Irvine, California. Guitarist/vocalist Dustin Kensrue, guitarist Teppei Teranishi, bassist Eddie Breckenridge, and drummer Riley Breckenridge all knew each other from high school and the neighborhood skate park, and the usual round of practices, music competitions, and local gigs helped hone their new band's sound. By late 1999, Thrice had amassed enough material to cut a proper record. Working with Death by Stereo's Paul Miner, the quartet recorded 12 tracks and self-released the Identity Crisis LP in April 2000. More gigs followed, and Thrice's mounting buzz sparked the interest of Hopeless/Sub City's Louis Posen.
Posen signed the band in 2001, reissued Identity Crisis, and put Thrice on tour with Samiam. Tours with Midtown and Hot Rod Circuit followed, and eventually Thrice re-entered the studio with producer Brian McTernan. Although those recording sessions proved to be a trying period for the young group, The Illusion of Safety emerged and was later released in February 2002. Naturally, the band hit the road in support of the album, this time playing concerts alongside Further Seems Forever and Face to Face. Thrice also began headlining shows for the first time that year, and major labels began to take notice. Eventually, Island Records signed the band in June. A stint on the Warped Tour followed, and Thrice spent the fall playing club dates with Hot Water Music and Coheed & Cambria.

Read more Thrice on Weekend Houston
click here
Houston Symphony
Classical Concert
The Artistry
of Augustin Hadelich
@Jones Hall
Friday 9/24/2021 8:00 PM
Saturday 9/25/2021 8:00 PM
Sunday 9/26/2021 2:30 PM
This weekend in its classical performances the Houston Symphony presents "The Artistry of Augustin Hadelich".
Amazing artistry, beloved favorites, and exciting new discoveries are all in store in these concerts featuring brilliant Grammy Award-winning violinist Augustin Hadelich as soloist and leader. The concerts begin with Bach's magnificent Concerto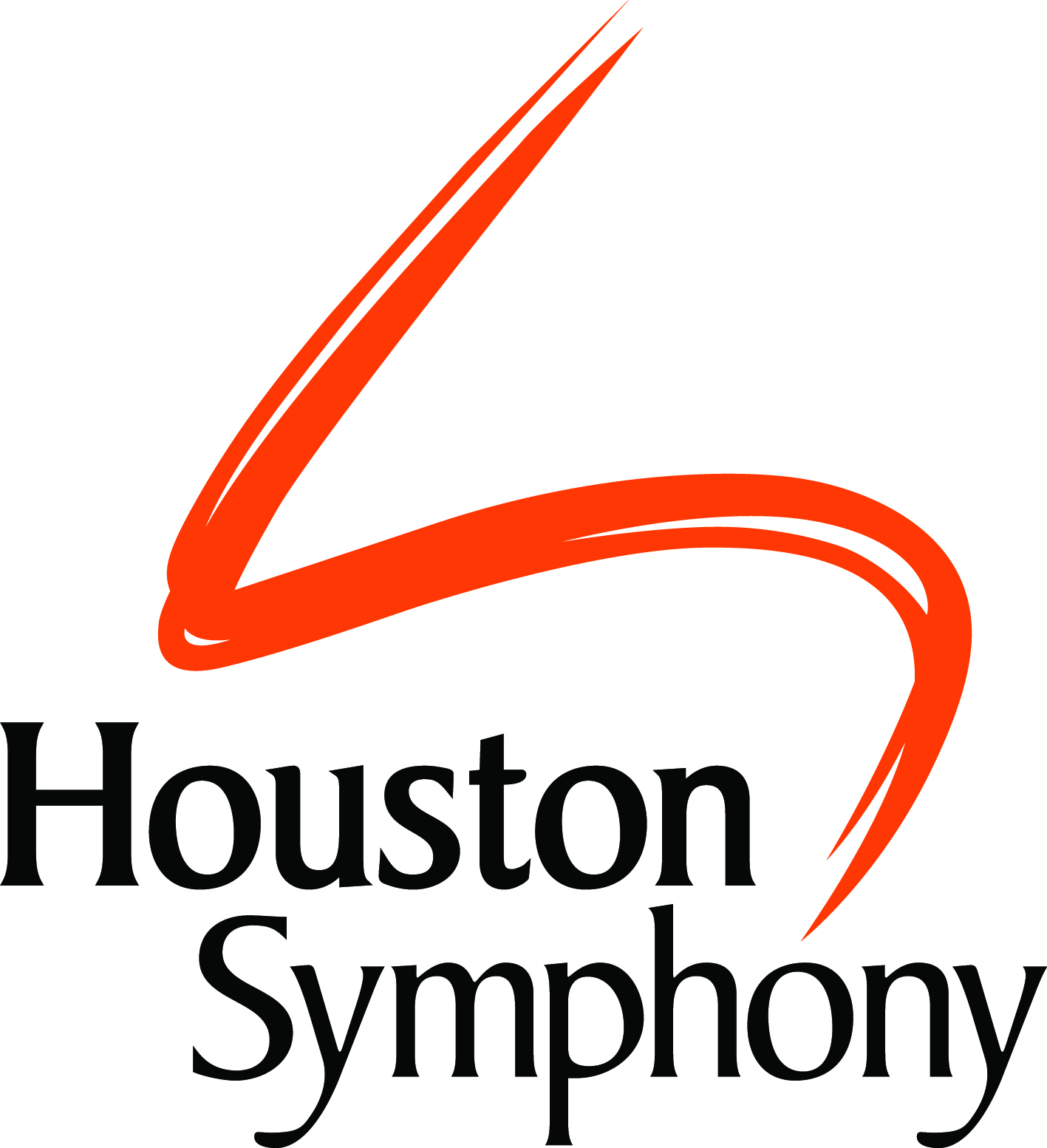 for Violin and Oboe, spotlighting Principal Oboe Jonathan Fischer. Then, Hadelich performs Shostakovich's bold and dynamic Sonata for Violin, Percussion, and Strings and the sparkling Prelude from Bach's Partita No. 3. To close, Hadelich shares a beautiful concerto by Joseph Boulogne, Chevalier de Saint-Georges, the son of a slave who went on to become one of the most important violinists and composers in Paris.
Read more Houston Symphony
Classical Concert The Artistry of Augustin Hadelich click here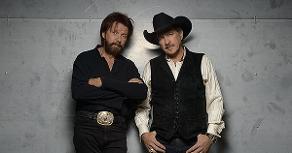 Brooks & Dunn in Concert
The Woodlands Pavilion
With Trais Tritt and Tucker Beathard.
More info at www.woodlandscenter.org
Fri Sep 24, 2021 7:00 PM
2005 Lake Robbins Drive
The Woodlands, TX 77380
Directions (map)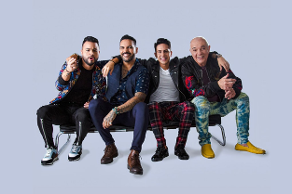 Guaco
@HOB Houston
Friday 9/24/2021 7:00 PM
Guaco is a tropical music band from Venezuela that was formed in Maracaibo by Mario Viloria, Alfonso "Pompo" Aguado, and Fernando Domínguez in 1968. Viloria, the main founder, retired to focus on his college studies; he was the group's main composer for several years.
HOB Houston
in GreenStreet
1204 Caroline St.
Houston, TX
(888) 402-5837
Directions (Map)
Audien
@Stereo Live Houston
Friday 9/24/2021 10:00 PM
Using a very basic set up, and a secret cocktail of plug-ins, Audien worked diligently to hone his craft. By age 17, while his friends were either preparing college applications or teeing up jobs, Audien began to test the waters by sending his unsolicited music out to producers, labels & bloggers. This weekend the EDM creator will be in the Bayou City at Stereo Live Houston.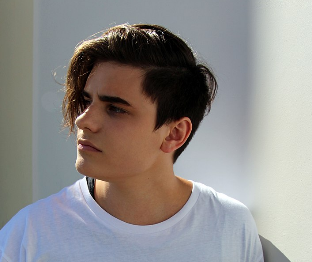 Audien hails from Mystic, Connecticut his bio says from a musical household. His mother is a jazz aficionado. In 2008, he was introduced to electronic dance music through trance songs in video game soundtracks. Fascinated by the sound of trance, he learned to recreate songs from Armin Van Buuren's A State of Trance podcasts
With his ability to create fresh tracks in auto-pilot, Audien has turned his attention to performing live, a craft he takes just a seriously as his production. Audien recently performed at some of the hottest clubs in the US including L.A.'s Exchange & Lure, San Francisco's Ruby Skye & Harlot, New York's Pacha, XS in Las Vegas, and Miami's LIV. With more big shows forthcoming, Audien is ready to continue his rapid rise out of Mystic, and around the world.
WindSync presents
Carnival of the Animals
@Miller Outdoor Theatre
WindSync presents a colorful evening featuring the five wind instruments of the orchestra in collaboration with concert pianist and University of Houston faculty member Andrew Staupe.
The highlight of the evening is a brand-new reimagining of the Saint-Saëns classic Carnival of the Animals. Widely known from the film Fantasia 2000, Carnival of the Animals is a celebratory piece depicting zoo animals like the elephant, the lion, and the swan, plus some humorous specimens like the pianists and the people with long ears.
The program also includes Ludwig Thuille's lush, romantic Sextet for in B-flat Major, Op. 6, and a whirlwind version of the Blue Danube waltz for solo piano
WindSync is a collective of five outstanding North American wind musicians who come together as performers, educators, and community-builders. WindSync concerts are intimate, joyful, and thoughtfully programmed with people and places in mind.

We're LIVE on stage and online! You can choose to watch it on our website here, our YouTube Channel here, or Facebook here!

Masks are strongly encouraged for all attendees.
No tickets are necessary for the Hill! The Hill will be sectioned into pods with a maximum of 10 adults per pod.
For more information on tickets and seating click here.
Miller Outdoor Theatre
Hermann Park
6000 Hermann Park Dr
Houston, TX 77030
Directions click here
(832) 487-7102
Ted Wenglinski Quartet
@Cezanne
Inside Birraporetti's
This weekend at Cezanne its the Ted Wenglinski Quartet.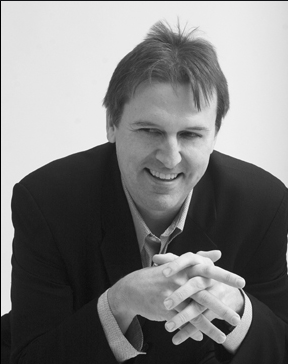 A native of St. Louis, Ted studied classical piano with University of Houston professor Albert Hirsh while still attending Clear Lake High School. He returned to Houston after graduating with a degree in music from Austin College, forming the fusion band Stratus with bassist Dave Nichols in 1982. Stratus would become a staple of the Houston jazz scene, recording 4 CDs and performing extensively at festivals and venues across Texas for 20 years.
Ted has more recently done extensive work with saxophonist/vocalist David Caceres, performing at numerous galas and functions for organizations including the Houston Symphony, the Houston Ballet, the Houston Grand Opera, the American Heart Association and many others. He continues his creative pursuits with his own trio and with the hard bop quintet Monstrosity, fronted by drummer Joel Fulgham. Ted is also in demand as a sideman, performing and recording frequently in many commercial and creative settings.
Comfortable in settings from solo piano to small or large groups, Ted performs classic and contemporary standards with the verve and sophistication that have made him one of the most sought after pianists in town.
Sets are at 8 and 9:45 pm, cover is $15.
Cezanne
Inside Birraporetti's
Downtown Houston
500 Louisiana Ave
Houston, TX 77002
Directions (Map)
832-592-7464
Rise Rooftop and Disco Donnie Presents
Drezo
@Rise Rooftop
EDM master Drezo makes his way to Houston's downtown Rise Rooftop this weekend. Insomniac.com describes the DJ as,
"Bold, aggressive, malevolent. These are all words that define Drezo. The LA-based producer has carved a brazen path in the last 5 years to be where he is today while making no compromises along the way. This unapologetic attitude has earned him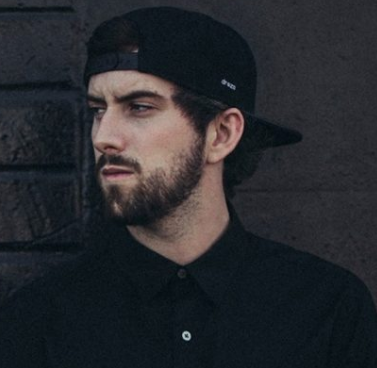 fans from all over the world, allowing him to play shows in not only his homeland of America, but as well as Asia, Australia, Europe, and more. His dedication to the craft has earned him the consistent support from nearly every top DJ in the industry including Skrillex, Rezz, Diplo, Porter Robinson, Dillon Francis, and DJ Snake.
With 2020 on the horizon, the young artist is looking forward to furthering his nefarious intentions through the studio and across his live shows. With the forthcoming first volume of his OMENS EP series, Drezo is set to stay revolutionizing and shaping the EDM world as we know it."
"My name is Andre, and a lot of my friends call me Dre, so I tried to think of an alias resembling that. Hence, Drezo."
How important is it for you to experiment and take on the risk of failure?
I think that's one of the glories of production. There's literally an infinite amount of possibilities. I mean just in that fact, why would you not take risks and experiment? Failure is a common and natural part of producing. No one starts out sounding like Porter Robinson.
Tell me about your most memorable night out?
When I first started DJing, I got asked by a friend's older brother to spin a birthday party. I got to the place and spun for about three hours before everyone got real liquored up. I was set up in the backyard, and I remember just seeing this 60-year-old man randomly get butt naked and jump in the pool. I was really confused, but then everyone followed suit. I asked someone still clothed what the hell was going on. Apparently it was an orgy as well as a birthday party. I think I played one more song and packed up.
Read more of Drezo at Insomniac.com, see him at Rise Rooftop this weekend.
Rise Rooftop
2600 Travis St Suite R
Houston, TX 77006
Directions Map)
(832) 767-0513
Since you are here...
Houston's Weekend Planning Guide is updated on a continuous bias for all in the Greater Houston Area. We haven't put up a paywall or asked anyone to log-in to see our content. We want to keep it that way. We accept advertising, but the revenue from that area is not enough to support us. If everyone who reads our weekend entertainment blog, who likes it and helps to support it, our future would be much more secure. For as little as $1 or more, you can support Houston's Weekend Planning Guide – and it only takes a minute. Thank you.
Houston's Online Weekend Entertainment Guide
Looking for that Friday weekend event and can't find it, try our custom "Google Search"