Gold Over America Tour
Starring Simone Biles
@Toyota Center

This 35-city tour will feature some of the world's most exciting female athletes in a way you've never seen them before and this weekend they will be at the Toyota Center here in Amerinca's Bayou City.
Gold Over America Tour starring Simone Biles is a celebration of powerful female athletes who, together, are a united force proudly representing the sport of women's gymnastics and inspiring the next generation of female athletes.
Biles and an all-star team of gymnasts featuring Jordan Chiles, MyKayla Skinner, Grace McCallum, Jade Carey, Laurie Hernandez, Katelyn Ohashi, Nia Dennis, Morgan Hurd, Ellie Black, Chellsie Memmel, Shilese Jones and Melanié Johanna de Jesus dos Santos will be coming to a city near you to celebrate world-class gymnastics in the afterglow of the world's preeminent international competition.
"I love the sport of gymnastics and wanted to help create a show that celebrates the pure joy of performing," said Simone Biles. "I believe there is GOLD inside of us all and it's time to let that GOLD shine."
Simone Biles
Simone Biles is the greatest gymnast of all-time. The first woman to capture five All-Around World Championship titles, Biles is the most decorated gymnast in World Championships history – male or female - with 25 medals overall (19 gold) and is a seven-time Olympic medalist (4 gold). A three-time Laureus World Sportswoman of the Year, she has earned the rare distinction of having four skills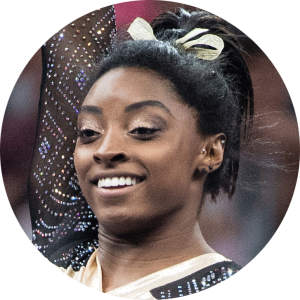 named in her honor – The Biles – in the beam, floor (two) and vault disciplines. Biles' extraordinary accomplishments have received widespread recognition, including being named of of TIME's 100 Most Influential People, Forbes' 30 Under 30, Ebony Power 100, People's Women Changing the World, USA Today's 100 Women of the Century, and two-time Associated Press Female Athlete of the Year, among others. Her autobiography - Courage to Soar - was a New York Times bestseller and developed into an award-winning TV special on Lifetime. Biles utilizes her platform to help advocate for change and support initiatives that provide education and assistance for children and young adults associated with adoption and childcare.
Jade Carey
Jade Carey represented the United States at the 2021 Summer Olympics in Tokyo. She is the 2021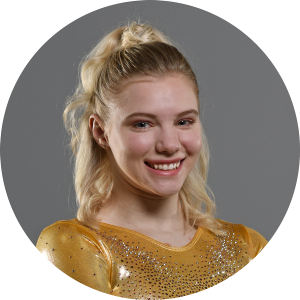 Olympic champion on floor exercise. Jade was a member of the teams that won gold at the 2019 World Championships and the 2018 Pan American Championships. She is a five-time member of the United States women's national gymnastics team.

Jordan Chiles

Jordan Chiles is currently living her dream as the winner of a silver medal at the 2021 Tokyo Olympic Games! Best known as half of the dynamic duo, "Biles and Chiles," Jordan knew early on in life that gymnastics would be in her future, especially after qualifying for the Junior Olympic Nationals at just 10 years old. She won the American Classic at her first elite meet in 2013 and proceeded to win team gold and vault silver at her first international competition in Jesolo, Italy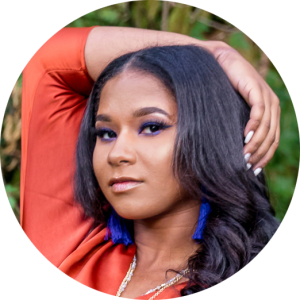 the following year. Soon after, she shocked the gymnastics world by winning the all-around title in the Junior division of the U.S. Classic. A nine-time National Team member, Jordan won over the hearts of little girls and Comic-Con fans everywhere when she wore a Wonder Woman Leo to the US Championships in 2018. When not training in the gym, the soon-to-be UCLA freshman enjoys spending time with her family, shopping, collecting sneakers, and creating new designs for her business and clothing line.

Laurie Hernandez
Laurie is known for her dazzling floor exercise routine where she has been nicknamed the "human emoji" for her outgoing facial expressions and for her grace and artistry on the balance beam.

She is a second generation American, as her grandparents are from Puerto Rico, making her the first U.S. born Latina to make the U.S. team since 1984. Laurie credits her parents for her hard work, leadership skills, and "never give up" attitude.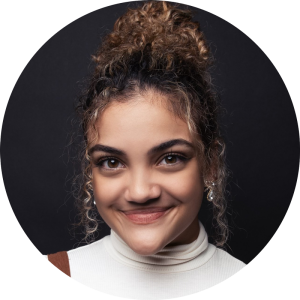 Since bringing home the Gold and Silver medals at the 2016 Rio Olympic Games, Laurie has gone on to win the coveted Mirrorball Trophy on "Dancing with the Stars" Season 23 and her first book titled "I Got This: To Gold and Beyond" chronicling her journey thus far was published in January 2017, hitting the New York Times Best Sellers list. In October of 2018, she released a children's picture book "She's Got This" with Harper Collins Children's books that made the New York Times Best Sellers List.

When not in the gym, Laurie enjoys spending time with her family which includes her Mom and Dad, her older brother, and older sister. She travels the country speaking to the next generation about following your dreams and is a fierce advocate for the importance of Mental Health awareness.

Grace McCallum
Grace McCallum represented the United States at the 2021 Summer Olympics and won a silver medal in the team event. She is the 2018 Pan American and 2018 Pacific Rim individual all-around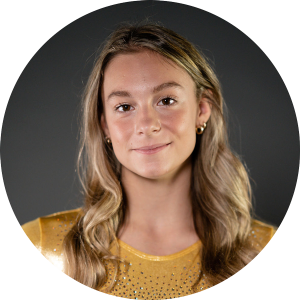 champion, the 2018 Pan American uneven bars champion, and was a member of the U.S. gymnastics team that won gold at the 2018 and 2019 World Championships and the 2018 Pan American Championships. She has been a member of the United States women's national gymnastics team since 2018.

MyKayla Skinner
Acclaimed for her indomitable tenacity and daredevil skills, Olympic silver medalist MyKayla Brooke Skinner burst onto the American gymnastics scene when she won the junior individual all-around title at the 2011 American Classic. Now 24, she is the oldest U.S. Olympic gymnast since 2004, with a resilience and competitive spirit that have earned her a reputation as a powerhouse performer and model teammate.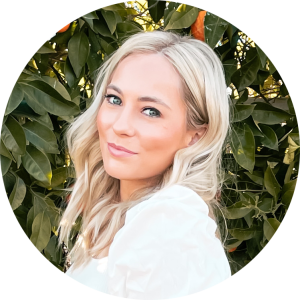 MyKayla traveled an unusual path to the Tokyo Olympics. After qualifying as an alternate for the 2016 Olympic Team, MyKayla departed the world stage to compete for the University of Utah, where she became a two-time NCAA champion. Unexpectedly, she then decided to leave school in order to pursue her Olympic dreams again, mounting a comeback for the ages. Not even a year-long extension of training, COVID-induced pneumonia, a bone spur in one heel, and tendonitis could hold MyKayla back—no surprise to those who know Myk and her motto: "Never give up."
After Simone Biles unexpectedly withdrew from the vault competition, MyKayla got a second chance to shine and won the silver medal. "I did it for both of us!" she said.
Together with her husband, Jonas Harmer, and their Blue Bengal cat, Melo, she documented her journey to Tokyo on YouTube and Instagram. She is also featured in the Peacock documentary "Golden: The Journey of USA's Elite Gymnasts." MyKayla and Jonas are returning to Utah to complete their undergraduate degrees.

Morgan Hurd
Nineteen-year-old, Morgan was adopted from Guangxi Province, China at the age of 11 months and has lived and trained in Delaware ever since. As a child, her mom put her in multiple sports, but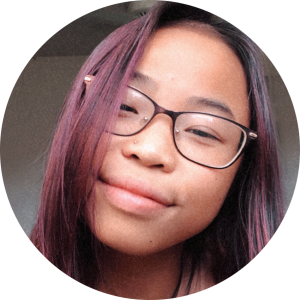 gymnastics was the one she always wanted to come back to. Morgan qualified for elite in the summer of 2014 and made the Junior National Team for the first time in 2016. A fun fact about Morgan: she is one of the only elite-level athletes to wear glasses while competing in her sport.
Katelyn Ohashi
The world fell in love with Katelyn Ohashi 50 million times over when her joyful floor routine at the Collegiate Challenge in Anaheim went viral. Since then, Kate has successfully leveraged the moment into becoming a sought-after voice for the most empowered generation yet. A star in elite gymnastics long before she dominated the internet, Kate had the Olympics in her sightline as she won her first senior elite competition at 15, taking Gold over Simone Biles. A severe back injury sidelined her soon after; but in the adversity, Kate found her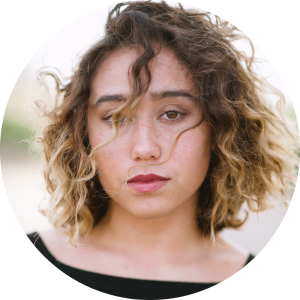 voice and discovered her power.
Choosing to enroll at the University of California-Los Angeles and compete for the Bruins under the guidance of legendary coach, Valorie Kondos, Kate returned to gymnastics in a balanced and healthy way, developing a positive relationship with her body, a comfort with success and effectively fueling her inner creative. With a focus on gender studies and exploring a range of art mediums, including photography and poetry, Kate found the confidence to share her story and struggles through writing and performing her poetry at open mic's around LA.
Now a graduate and ready to take on the world, Katelyn stood on the ESPY stage to accept her award for Best Play and delivered a rousing, original spoken word -calling out body shamers, sexual assault and cyber bullies.
Smart, driven, fun, likable and inspiring, Kate is a creative force and original voice primed to help inspire all people to embrace challenges, love themselves, find their voice and live an authentic, joyful and purpose driven life.

Chellsie Memmel
Chellisie Memmel staged an extraordinary return to elite gymnastics in 2021 after a nine-year retirement. The Olympic silver medalist and mom of two children competed in 2021 at the U.S. Gymnastics Championships and GK U.S. Classic.
Memmel won an Olympic silver medal in 2008 in the team competition. At the 2006 World Championships, Memmel helped her team earn the silver medal.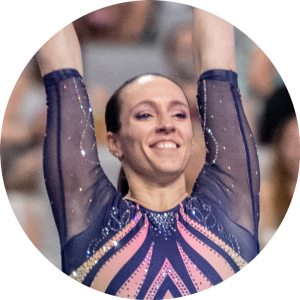 In 2005, at World Championships, Memmel became the first U.S. woman to win the all-around gold medal since 1994 when Shannon Miller won her second straight title. She also finished second in both the uneven bars and balance beam. Memmel tied for USA Gymnastics Women's Athlete of the Year in 2005.
Memmel burst into the spotlight in 2003 when she was named to the Pan American Games team and won five medals, including team and all-around gold. This was the first time the USA had ever won gold in teams. An alternate to the 2003 World Championships Team, she was cast into the lineup after injuries and illness of three team members. Memmel ended up playing a vital role in securing the team gold, earning the highest all-around marks of any team member during team finals. She went on to tie with teammate Hollie Vise as the World Uneven Bars Co-Champion. For her outstanding 2003 season, Memmel was named the 2003 TOPs Co-Athlete of the Year with Carly Patterson.
Memmel is the oldest of three daughters to Andrew and Jeanelle Memmel, both of whom were All-American gymnasts and won full college athletic scholarships. Her parents own M&M Gymnastics, where Memmel is coached by her father. Memmel has two sisters, Mara and Skyler, who are her role models.

Shilese Jones
Shilese Jones represents the next wave of elite American gymnasts poised for international gold. Already a world renowned gymnast at 19 years old, Shilese, who started at four, has competed on a global level throughout her career including recently competing in the 2021 U.S. Olympic Team Trials and the 2021 US Gymnastics Championships. Shilese is considered the one to watch for the 2024 Olympic games in Paris.
With such extreme pointed focus on being the best of the best, Shilese has overcome tremendous personal obstacles to get where she is today on the world gymnastic stage. On top of training, competition, and school, Shilese grew up helping care for her disabled father who has had to have multiple transplants and treatment to stay alive.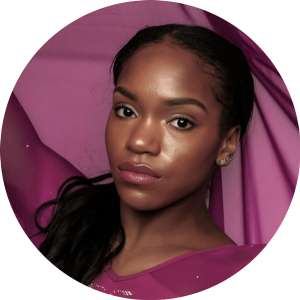 Born in Seattle, WA, at a very early age, it was clear Shilese was athletically gifted. Making major sacrifices to assure Shilese received the best coaching available for her, in 2015, she and her family moved to Westerville, Ohio so she could train with Christian Gallardo alongside Olympic Gold Medalist Gabby Douglas.
Shilese is a five time US national team member. Shilese even had a skill named after her ("the Jones") in the Junior Olympics Code of points: a one and a half twisting double back. It has taken tremendous discipline and focus for Shilese to compartmentalize the adversity, sacrifice and challenges her family has gone through while moving up the ladder to the world gymnastic spotlight.
Throughout much of this time Simone Biles has mentored Shilese and encouraged her to follow her dreams. "I am thrilled and grateful to be part of Gold Over America and help elevate women's gymnastics with my dear friend Simone," says Shilese, revealing her signature big smile.
Stunningly beautiful inside and out, Shilese is a typical teenager in many ways having fun with dance moves on TikTok. Shilese loves to choreograph dance routines and actually choreographed her 2021 Olympic trials floor routine in honor of her father. She eventually plans to study business at University of Florida where a scholarship awaits her once she is ready for student life. She loves designing leotards for gymnastics and hopes one day to have her own line of gymnastic sportswear. Because of her father's illness, Shilese supports the Diabetes Foundation charity.
Highly articulate, with a winning smile, Shilese has a bright future in gymnastics and beyond because of her gratitude, drive, charisma, dedication and compassion for others.
Mélanie Johanna de Jesus dos Santos
French gymnast and 2021 Tokyo Games competitor Mélanie Johanna de Jesus dos Santos began gymnastics at the age of five at a club in La Trinité on the Caribbean island of Martinique.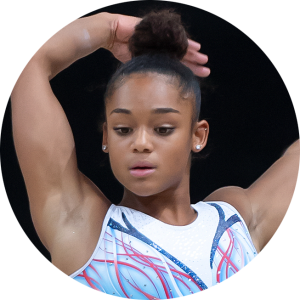 Her coach, Elsa Louis, recognized her potential and allowed her to participate in training camps with the French Gymnastics Federation. She became a member of the French national team in 2013, first as a junior.

She is the 2021 European Balance Beam champion, 2019 European All-Around champion, 2018 and 2019 European Floor Exercise champion, 2017 and 2018 French National champion, and 2017 European All-Around bronze medalist. She has also represented France at the 2017, 2018, and 2019 World Championships.

Nia Dennis
Recent UCLA graduate and viral gymnastics sensation, Nia Dennis aspires to inspire. Her viral floor routines celebrating Black Excellence paid homage to black culture and caught the eyes of everyone from Gabrielle Union and Alicia Keys, to Steve Harvey, Beyonce, Missy Elliot and many more. The talented athlete, who once dreamed of being an Olympian, almost reached her ultimate goal when in 2016, a torn Achilles, changed her path and taught her invaluable lessons about overcoming obstacles, perseverance and creating new dreams.
A member of the U.S. National Team from 2012-2016, Nia was a 2018 NCAA Gymnastics Champion and a leading contender on the UCLA Women's Gymnastics team. "The Culture" was a recurring theme in the fun-filled floor routines of her college career, as she treated the gymnastics floor as her stage and the perfect place to showcase black excellence to the world. In February 2020, just prior to the global pandemic, Nia tumbled and hip-hop danced to a Beyonce inspired "Homecoming" floor performance at the UCLA vs. Utah meet, that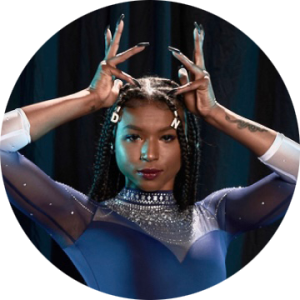 highlighted majorette-style dancing typical of historically Black Colleges and Universities (HBCUs) which resulted in millions of online views, becoming the #1 trending topic online, and landing Nia a guest spot on The Ellen Degeneres Show. In February 2021, another one of Nia's socially-justice filled floor routines from the UCLA vs. ASU meet, which came with a message of power and hope towards the push for equality, also wowed the internet and went viral at a time when the world needed to hear it the most, catching the attention of Michelle Obama, Vice President Kamala Harris and Janet Jackson, just to name a few.
Born and raised in Columbus, Ohio, Nia grew up with Midwest values and a supportive family who encouraged her illustrious Junior Olympic and Elite gymnastics career. She sacrificed a traditional classroom experience and trained more than 30 hours per week in order to reach Elite status and to compete internationally with the ultimate goal of getting to the 2016 Olympic Games. With a ruptured Achilles months before the games, Nia almost gave up on gymnastics.
Becoming a UCLA student-athlete helped Nia reestablish her love for the sport of gymnastics under the leadership of legendary head coach Valorie Kondos Field, and along with the sisterhood of her incredible team. Graduating in 2021 with a Bachelor of Arts degree in Sociology and a host of real life experience behind her, Nia has set her sights on the worlds of fashion, modeling, dancing and brand ambassador opportunities, in addition to continuing to support the sport of gymnastics with an emphasis on social justice and equality.
In the meantime, when Nia got the opportunity to train Joe, Nick and Kevin Jonas for their 2021 "Olympic Dreams Featuring Jonas Brothers" special, it was definitely a different type of dream come true. Sharing her experience and expertise with The Jonas Brothers, and getting the opportunity to help them pursue and conquer their own Olympic Dreams, hopefully helped open up the door to new adventures for Nia on a new and different type of stage…

Ellie Black
Ellie Black is the top Canadian female gymnast of all time, and one of Nova Scotia's 15 greatest athletes in history.
The 26 year old continues to break barriers in the sporting world, defying ageism in the gymnastics world and inspiring countless women and young girls to go after their dreams and do what they love.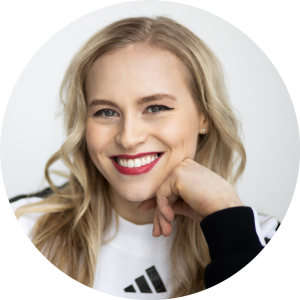 Her motto is: "Dream Big; don't let anyone else set your limits".
Ellie is a 3 x Olympian (competing in the 2012, 2016, and 2020 Summer Olympic Games). After suffering an injury during podium training at the 2020 Olympics, she finished 4th on Beam.
She is also 6 x World Championships Team Member, 6 x National Champion, 2 x Pan-Am Games All-Around Champion and was the 2019 Pan-Am Games Closing Ceremonies Flag Bearer for Canada.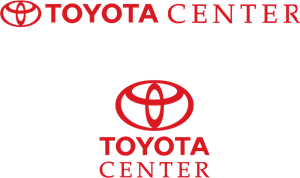 Toyota Center
1510 Polk Street
Houston, Tx 77002
Directions (Map)
713-758-7200
Houston's Online Weekend Entertainment Guide
Looking for that Friday weekend event and can't find it
try our custom "Google Search"