Houston Symphony's
Tchaikovsky's
The Nutcracker
Gil Shaham
@Jones Hall for
The Performing Arts
Friday 12/3/2021 8:00 PM
Saturday 12/4/2021 8:00 PM
Sunday 12/5/2021 2:30 PM
To celebrate the holidays, Andrés Orozco-Estrada and the orchestra share music from Tchaikovsky's iconic Nutcracker score, this weekend at Jones Hall for the Performing arts.
The performances will include Gil Shaham described as one of the foremost violinists of our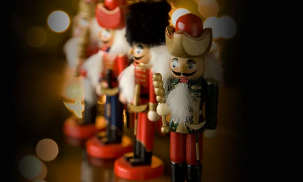 time, also Principal Bass, Robin Kesselman was appointed principal bass by the Orchestra's Music Director Andrés Orozco-Estrada in 2014. And local news anchor Gina Gaston of ABC 13 will serve a narrator for the performances. The symphony would like for everyone to know dancers are not a part of this concert experience.
Running the gamut from radiant lyricism to jaw-dropping fireworks, Barber's Violin Concerto is one of the most beloved in the repertoire, and no one plays it better than Gil Shaham. The performances will incorporate Shaham with Principal Bass Robin Kesselman for a dazzling Gran Duo Concertante by double bass virtuoso Giovanni Bottesini.
Gil Shaham is one of the foremost violinists of our time; his flawless technique combined with his inimitable warmth and generosity of spirit has solidified his renown as an American master. The Grammy Award-winner, also named Musical America's "Instrumentalist of the Year," is sought after throughout the world for concerto appearances with leading orchestras and conductors, and regularly gives recitals and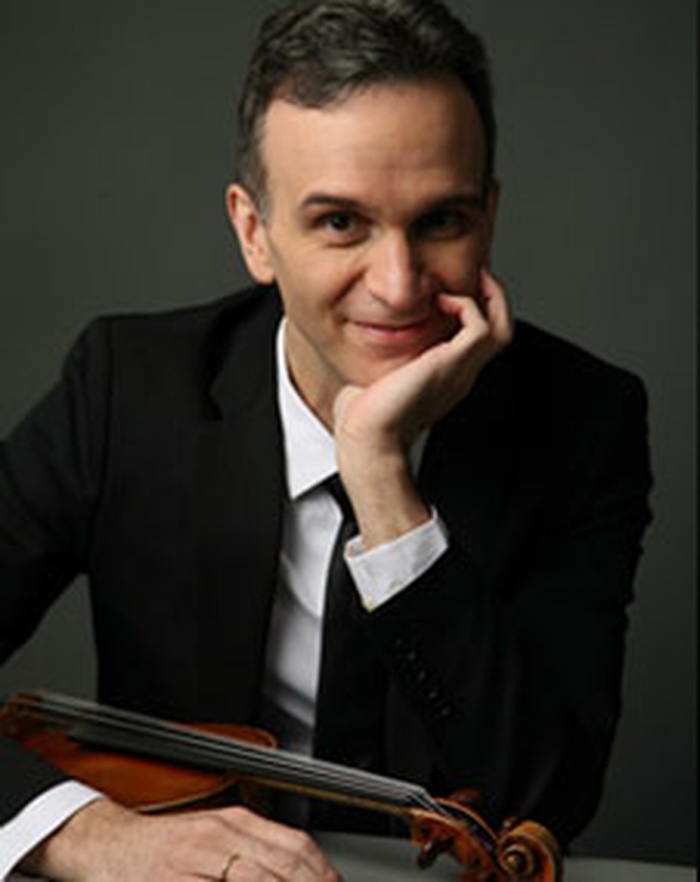 appears with ensembles on the world's great concert stages and at the most prestigious festivals.
Highlights of recent years include the acclaimed recording and performances of J.S. Bach's complete sonatas and partitas for solo violin. In the coming seasons in addition to championing these solo works he will join his long time duo partner pianist, Akira Eguchi in recitals throughout North America, Europe, and Asia.
Appearances with orchestra regularly include the Berlin Philharmonic, Boston Symphony, Chicago Symphony, Israel Philharmonic, Los Angeles Philharmonic, New York Philharmonic, Orchestre de Paris, and San Francisco Symphony as well as multi-year residencies with the Orchestras of Montreal, Stuttgart and Singapore. With orchestra, Mr. Shaham continues his exploration of "Violin Concertos of the 1930s," including the works of Barber, Bartok, Berg, Korngold, Prokofiev, among many others.
Mr. Shaham has more than two dozen concerto and solo CDs to his name, earning multiple Grammys, a Grand Prix du Disque, Diapason d'Or, and Gramophone Editor's Choice. Many of these recordings appear on Canary Classics, the label he founded in 2004. His CDs include 1930s Violin Concertos, Virtuoso Violin Works, Elgar's Violin Concerto, Hebrew Melodies, The Butterfly Lovers and many more. His most recent recording in the series 1930s Violin Concertos Vol. 2, including Prokofiev's Violin Concerto and Bartok's Violin Concerto No. 2, was nominated for a Grammy Award.
Mr. Shaham was born in Champaign-Urbana, Illinois, in 1971. He moved with his parents to Israel, where he began violin studies with Samuel Bernstein of the Rubin Academy of Music at the age of 7, receiving annual scholarships from the America-Israel Cultural Foundation. In 1981, he made debuts with the Jerusalem Symphony and the Israel Philharmonic, and the following year, took the first prize in Israel's Claremont Competition. He then became a scholarship student at Juilliard, and also studied at Columbia University.
Gil Shaham was awarded an Avery Fisher Career Grant in 1990, and in 2008 he received the coveted Avery Fisher Prize. In 2012, he was named "Instrumentalist of the Year" by Musical America. He plays the 1699 "Countess Polignac" Stradivarius, and lives in New York City with his wife, violinist Adele Anthony, and their three children.
Robin Kesselman was appointed Principal Bass of the Houston Symphony Orchestra by Music Director Andrés Orozco-Estrada in 2014. He has performed as Guest Principal Bass with the Saint Paul Chamber Orchestra and Israel Philharmonic, travelled internationally with the Philadelphia Orchestra and Los Angeles Philharmonic, and appeared with the National, Atlanta, and Baltimore Symphonies.
Kesselman frequently performs as a soloist and chamber musician and presents recital programs and masterclasses at the top universities across the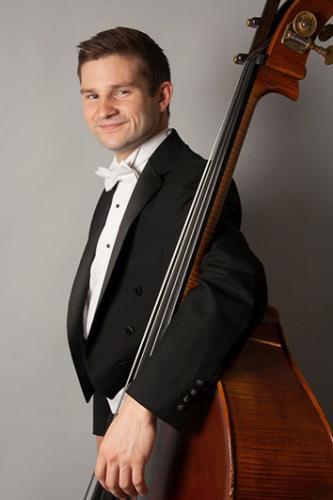 country. He has already appeared twice as soloist with the Houston Symphony, in subscription performances of the Koussevitzky Concerto for Double Bass and Missy Mazzoli's bass concerto Dark with Excessive Bright. Previous season highlights include Krzysztof Penderecki's Duo Concertante during the composer's Carnegie Hall residency in collaboration with the Curtis Institute and Bottesini's Concerto No. 2 with the Houston Civic Symphony. Recent festival engagements include leading the bass sections of the Grand Teton, Mainly Mozart, and Arizona Musicfest festival orchestras. He has also serves as faculty for the National Youth Orchestra – USA, Curtis Institute's Summerfest, the Richard Davis Bass Conference, and the summer residency of the Youth Philharmonic of Colombia.
Kesselman holds a Bachelor of Music degree from the University of Southern California and an Artist Diploma from the Curtis Institute of Music. His primary teachers have included David Allen Moore, Harold Robinson, Edgar Meyer, Paul Ellison, Chris Hanulik, and Virginia Dixon.
Gina Gaston originally joined KTRK-TV, ABC13 in Fall 1992 to co-anchor the newly expanded, and later top-rated 13 Eyewitness News at 6 a.m. She continued as an anchor/reporter until 1999 when she moved to MSNBC in New York. She returned to ABC13 in June 2001 to again serve as a reporter and co-anchor, but this time for the Eyewitness News at 6 p.m. and Eyewitness News at 10 p.m.
An integral part of ABC13's major community event coverage, Gina has co-anchored the Chevron Houston Marathon, Freedom Over Texas, Houston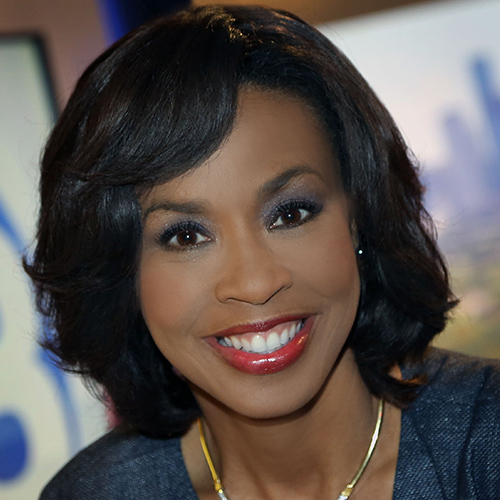 Livestock Show & Rodeo Parade and Share Your Holidays Food Drive. Her long-time support of the Houston Symphony includes her Emmy award-winning documentaries and news stories profiling Andrės Orozco-Estrada's eight-year journey as the Houston Symphony's Music Director. She has been acknowledged for her vast community service efforts, being named a "Woman on the Move," "Woman of Distinction," and Houston Chronicle "Best Dressed Hall of Fame." The city named December 4, 2019, Gina Gaston Day in the City of Houston.
Major news stories Gina has covered include the Haitian Earthquake, O.J. Simpson trial in Los Angeles, Elian Gonzales's departure to Cuba, the Haitian Earthquake, numerous presidential elections (including the 2000 Florida ballot recounts), and the Houston Rockets World Championships (where she met her husband, former Houston Rockets basketball star, Mario Elie).
Before joining 13 Eyewitness News in 1992, she worked as an anchor/reporter at WTSP-TV in Tampa, Florida, and as an anchor/reporter at WHTM-TV in Harrisburg, Pennsylvania, and KLTV in Tyler, Texas.
Gina is a member of the National Association of Black Journalists and was honored by the Associated Press Broadcasters for News Reporting.
She is a graduate of the University of Southern California and is a native of Santa Barbara. Gina and Mario are the proud parents of triplets…two sons and a daughter.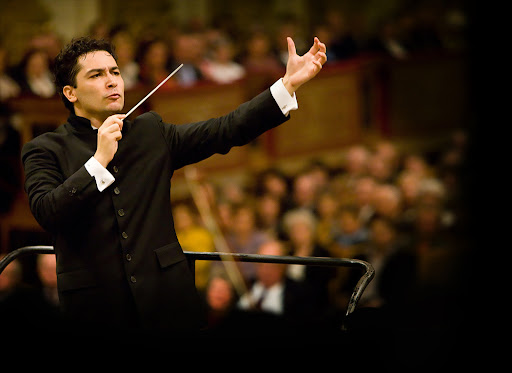 Andrés is particularly committed to new concert formats in which spoken commentary and visual elements complement the music as he rediscovers known repertoire together with the audience—be it a Spotlight concert with the Frankfurt Radio Symphony Orchestra or a Leipzig Gewandhaus Orchestra family concert.
His CD releases at Pentatone have attracted critical praise. His Dvořák cycle with the Houston Symphony was praised by Pizzicato as a "vital Dvořák with warm colors." With the Frankfurt Radio Symphony Orchestra, recordings of Stravinsky's Firebird and The Rite of Spring were hailed as "beguiling" by Gramophone, and the same publication recently described him as "a fine Straussian" in a review of their recent recording of the Alpine Symphony from his Richard Strauss cycle. In addition, his interpretations of all the Brahms and Mendelssohn symphonies are available on recordings.
Born in Medellín, Colombia, Andrés began his musical education with the violin. He received his first conducting lessons at 15 and began study in Vienna in 1997, where he was accepted at the prestigious University of Music and Performing Arts in the conducting class of Uroš Lajovic, a student of the legendary Hans Swarowsky. Andrés has since lived in Vienna.

Energy, elegance and spirit—these are the qualities that distinguish Andrés Orozco-Estrada as a musician. Since the 2014–15 season, he has been music director of the Houston Symphony and principal conductor of the Frankfurt Radio Symphony Orchestra. Beginning in the 2020–21 season, he will be chief conductor of the Vienna Symphony.
Andrés conducts many of the world's leading orchestras, including the Vienna Philharmonic, the Staatskapelle Dresden, the Leipzig Gewandhaus Orchestra, the Royal Concertgebouw Orchestra, the Orchestra dell'Accademia Nazionale di Santa Cecilia, the Orchestre National de France, and American orchestras in Philadelphia, Pittsburgh, Cleveland, and Chicago. He has also directed successful concerts and opera performances at the Glyndebourne and Salzburg festivals.
Highlights of the 2019–20 season include performances with the Vienna Philharmonic at the BBC Proms and the Lucerne Festival, as well as tours to China, South Korea, and Japan. In the spring, Andrés Orozco-Estrada conducts his debut concert with the New York Philharmonic and returns as a guest to the rostrum of the Leipzig Gewandhaus Orchestra. In May 2020, the Dutch National Opera Amsterdam premieres a new production of Carmen under his direction. With the Houston Symphony, he presents a new two-week Schumann Festival in February featuring the composer's symphonies, concertos, choral works, and chamber music. The same month, he conducts three concerts at the Wiener Musikverein, leading the Vienna Symphony as principal conductor designate.

Socially distanced balcony seats are now available for September and October Classical Series performances. Purchase online or call the Patron Services Center at 713.224.7575.
Health & Safety Update: Face coverings are currently required inside Jones Hall. View our latest safety updates
Before the concert: Learn more about the program
Student Tickets: This concert is eligible for students to attend at a discounted rate. Visit our Student Tickets page for more information.
How to View the Concert Livestream Video
On the day before the concert, you will receive an email with a link to the video. We recommend you access the link at least 10 minutes before the concert begins. If you do not receive a link, please check your spam or junk folder.

Box Office: 713.224.7575
Group Sales: 713.238.1435
Houston Symphony
Jones Hall
615 Louisiana St. Suite 102
Houston, TX 77002
Direction (Map)
100% Money-Back Ticket Guarantee
Some venue tickets for Houston's Weekend Planning Guide are provided by Ticket Liquidator.com a resale marketplace, not a box office or venue. Prices may be above or below face value. Your seats are together unless otherwise noted. If their are problems with our affiliate please call us (832) 949-9691 or contact us (Click Here)
Houston's Online Weekend Entertainment Guide
Looking for that Saturday weekend event and can't find it
try our custom "Google Search"