Houston Symphony Pops
Pink Martini featuring China Forbes
@Jones Hall for the Performing Arts
Friday 1/7/2022 8:00 PM
Saturday 1/8/2022 8:00 PM
Sunday 1/9/2022 2:30 PM
This weekend Houston's Symphony is describing their pops concert as, "Brimming with "fizzy spirit and breezy sophistication" (Chicago Sun-Times), Pink Martini is a glamorous and global phenomenon. Say "oui" to an exhilarating mix of Brazilian samba, Parisian café music, cabaret, and vintage jazz as this Houston favorite returns, featuring lead singer China Forbes, with a special appearance by NPR's Ari Shapiro."
Featuring a dozen musicians with songs in 25 languages, Pink Martini performs its multilingual repertoire on concert stages and with symphony orchestras throughout Europe, Asia, Greece, Turkey, the Middle East, Northern Africa, Australia, New Zealand, South America and North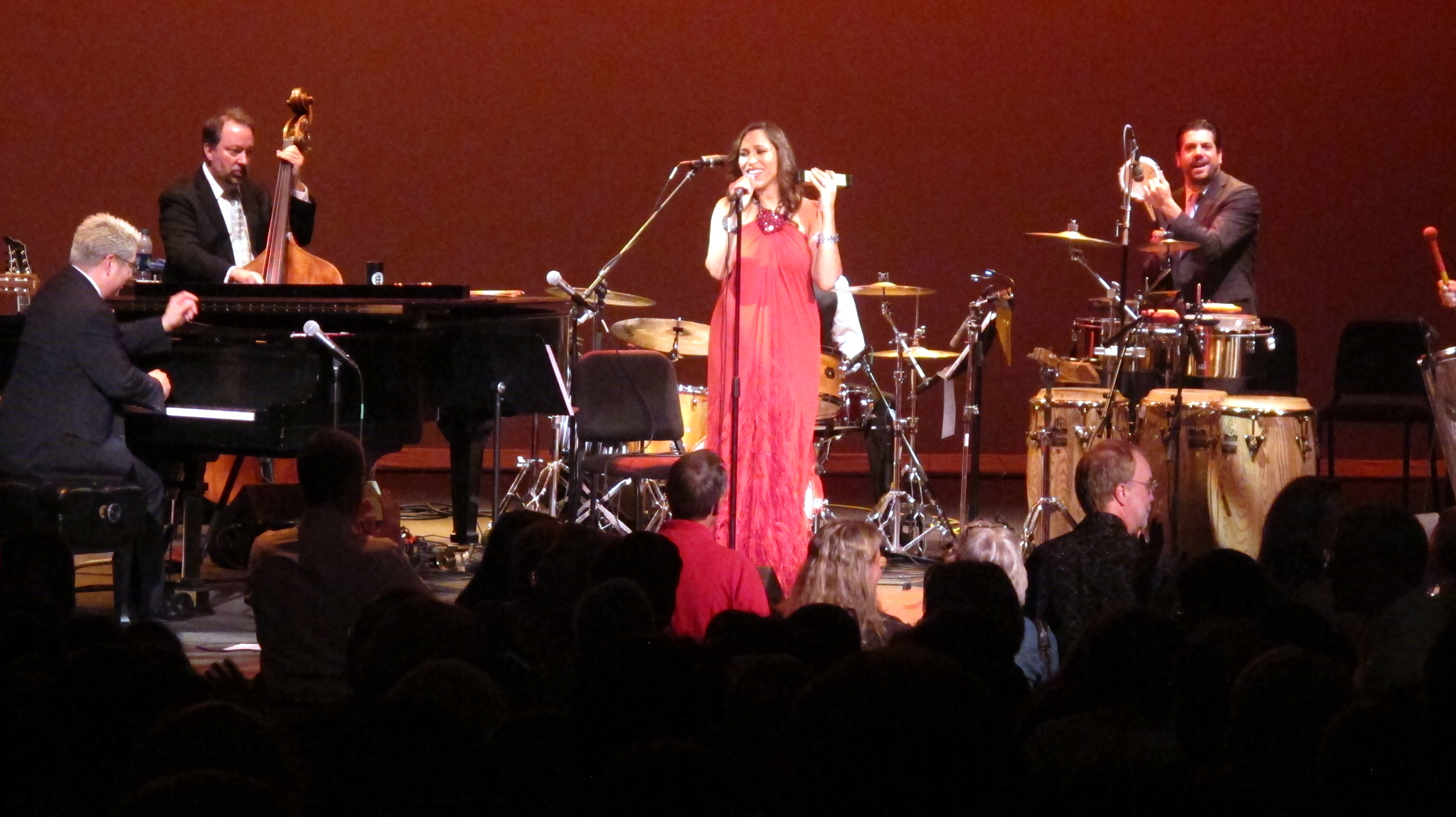 America. Pink Martini made its European debut at the Cannes Film Festival in 1997 and its orchestral debut with the Oregon Symphony in 1998 under the direction of Norman Leyden. Since then, the band has gone on to play with more than 70 orchestras around the world, including multiple engagements with the Los Angeles Philharmonic at the Hollywood Bowl, the Boston Pops, the National Symphony at the Kennedy Center, the San Francisco Symphony, the Cleveland Orchestra, the Sydney Symphony at the Sydney Opera House, and the BBC Concert Orchestra at Royal Albert Hall in London.
Other major appearances include the grand opening of the Los Angeles Philharmonic's Frank Gehry-designed Walt Disney Concert Hall, with return sold-out engagements for New Year's Eve 2003, 2004, 2008, 2011, 2014, 2016 and 2018; sold-out concerts at Carnegie Hall; the opening party of the remodeled Museum of Modern Art in New York City; the Los Angeles Philharmonic's 100th anniversary party in 2018; the Governor's Ball at the 80th Annual Academy Awards in 2008; three sold out shows with the Sydney Symphony at the renowned Sydney Opera House; sold-out concerts at Royal Albert Hall in London in 2011, 2013 and 2016, multiple sold-out appearances, and a festival opening, at the Montreal Jazz Festival, two sold-out concerts at Paris' legendary L'Olympia Theatre in 2011 and 2016; and Paris' fashion house Lanvin's 10-year anniversary celebration for designer Alber Elbaz in 2012. In 2014, Pink Martini was inducted into both the Hollywood Bowl Hall of Fame and the Oregon Music Hall of Fame.

Television appearances include The Late Show with David Letterman, Late Night with Conan O'Brien, The Tonight Show with Jay Leno, Later with Jools Holland, and a feature on CBS Sunday Morning. The band created a nationally broadcast 2015 NPR holiday concert special, Joy to the World: A Holiday Spectacular, and has been featured on multiple New Year's Eve broadcasts on NPR's Toast of the Nation.
Pink Martini has sold over 3 million albums worldwide on their own independent label Heinz Records (named after Lauderdale's dog). The band's debut album Sympathique was released in 1997, and quickly became an international phenomenon, garnering the group nominations for "Song of the Year" and "Best New Artist" in France's Victoires de la Musique Awards in 2000. Pink Martini released Hang On Little Tomato in 2004, Hey Eugene! in 2007 and Splendor In The Grass in 2009. In November 2010 the band released Joy To The World—a festive, multi-denominational holiday album featuring songs from around the globe. Joy To The World received glowing reviews and was carried in Starbucks stores during the 2010 and 2011 holiday seasons. All five albums have gone gold in France, Canada, Greece and Turkey.
Ari Shapiro is the award-winning co-host of NPR's All Things Considered, the most listened-to radio news program in the United States. As a journalist, he has reported from above the Arctic Circle and aboard Air Force One. He has covered wars in Iraq, Ukraine, and Israel, and he has filed stories from dozens of countries and most of the 50 states.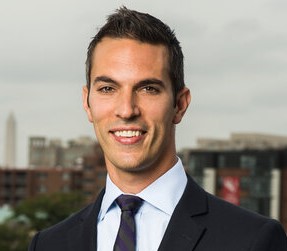 Before joining the All Things Considered host team in 2015, he was NPR's international correspondent based in London. Shapiro joined NPR's international desk after four years as White House Correspondent during the Obama presidency. In 2012, he embedded with the presidential campaign of Republican Mitt Romney. He was NPR's Justice Correspondent for five years during the George W. Bush administration.

Ari began performing and recording with Pink Martini in 2008. He has appeared on four of the band's albums, singing in English, Hebrew, Ladino, Spanish, Arabic and Armenian. Since his debut with the the band at the Hollywood Bowl, he has performed in some of the world's most storied venues, including The Royal Albert Hall in London, L'Olympia in Paris, and Carnegie Hall in New York. He has shared a stage with both Chita and Rita (Rivera and Moreno), among many others. In 2019 he collaborated with Tony winner Alan Cumming to create Och and Oy: A Considered Cabaret, and they will be on tour together in 2020. At the Kennedy Center, he has performed as a guest singer in Taylor Mac's Holiday Sauce; as a soloist with The Washington Chorus in Igor Stravinsky's Oedipus Rex; and as a featured singer in the Washington Ballet's original production of The Sun Also Rises. He was also featured in the American debut of the play, Request Concert, at the Brooklyn Academy of Music. In 2016 Ari debuted his original one-man show, Homeward, and has since performed it around the US.

Socially distanced balcony seats are now available for September and October Classical Series performances. Purchase online or call the Patron Services Center at 713.224.7575.
Health & Safety Update: Face coverings are currently required inside Jones Hall. View our latest safety updates
Before the concert: Learn more about the program
Student Tickets: This concert is eligible for students to attend at a discounted rate. Visit our Student Tickets page for more information.
How to View the Concert Livestream Video
On the day before the concert, you will receive an email with a link to the video. We recommend you access the link at least 10 minutes before the concert begins. If you do not receive a link, please check your spam or junk folder.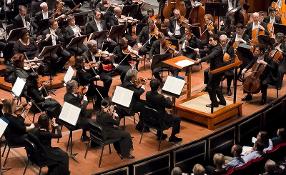 Box Office: 713.224.7575
Group Sales: 713.238.1435
Houston Symphony
Jones Hall
615 Louisiana St. Suite 102
Houston, TX 77002
Direction (Map)
Houston's Online Weekend Entertainment Guide
Looking for that Saturday weekend event and can't find it
try our custom "Google Search"