​Events may be cancelled or postponed. Confirm status with event organizers.
Weekend of June 4th-6th, 2021
Updated Thursday June 3, 2021 2:19 AM
Houston's Weekend Planning Guide
is updated continuously
The Red Jumpsuit Apparatus
@Scout Bar
Friday 6/4/2021 8:00 PM
Hailing from Middleburg, FL the members include brothers Ronnie and Randy Winter, Josh Burke, Joey Westwood, and Jon Espy. Over their years as a band they have achieved Gold and Platinum certifications from the RIAA as well as hundreds of millions of collective song streams world wide.
They have toured extensively both in arena festival settings and headlining tours around the globe tirelessly never taking an official Hiatus or band break up that entire time (16 years). They are family owned and operated as well as having success both signed to a Major label and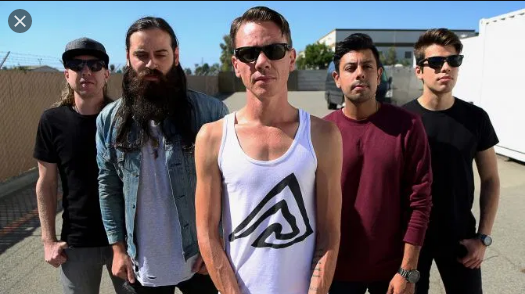 independently. Though widely know for their song "Face Down" released on Virgin records in 2006 the band actually only received Billboard Rock Chart # 1 status after leaving Virgin in 2011.
. . .more @Weekend Friday click here
Houston Metropolitan Dance Center
@Miller Outdoor Theatre
Get your weekend started with an evening bursting with energy, music and the intoxicating spirt of dance. Bringing together an array dance genres, music and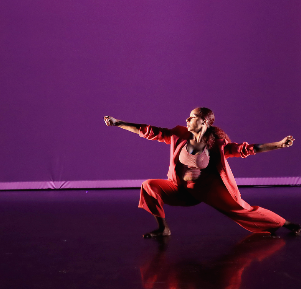 movement, Houston Metropolitan Dance Center's performance will inspire, enthuse, and entertain audiences. HMDC activates it's goal of bringing together Houston based choreographic artists for the purpose of bringing to life an evening that embodies and incites the exclamation #YAY DANCE! Go to www.milleroutdoortheatre.com for more info, or call 281.373.3386.
Fri Jun 4, 2021 8:30pm
6000 Hermann Park Drive, Houston, TX (Directions click here)
TriStar Houston Collectors Show
@NRG Arena
Friday 6/4/2021 2:00 PM
Saturday 6/5/2021 10:00 AM
Sunday 6/6/2021 10:00 AM
TriStar Houston Collectors Show celebrates thirty-five years in the Bayou City this weekend as they open their annual sports memorabilia extravaganza in NRG Park.
Did you know sport memorabilia is so fan and investment driven a Wayne Gretzy card recently sold for $3.7 million. The sale set a record.
Sports Collectors Digest describes the event this way, "The star-studded, three-day extravaganza, the first major regional show in the U.S. over the past 15 months due to the pandemic, will feature about 25 autograph guests, including four Baseball and three Pro Football Hall of Fame members. There will be about 500 dealer tables of vendors selling every possible sports collectible, including several high-profile dealers who have not appeared at a Tristar show in years, organizers confirmed."
. . . more @Weekend Friday click here
Steve Gilbert
@HOB Houston
Restaurant & Bar
Saturday 6/5/2021 5:30 PM
Steve Gilbert began playing blues music around the Houston area while still in high school, sitting in at clubs and icehouses before he was old enough to drink. He continued his blues education while living in Austin in the late 1970s and early 1980s.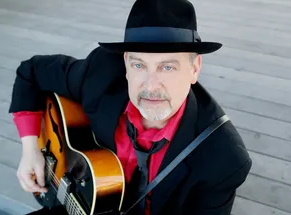 After a stint in Los Angeles, playing in popular roots and alt-country bands in gigs all over Southern California, he came back to Houston in the late 1990s and returned to playing the music he loves, the blues.
. . . more @Weekend Saturdays click here
In Real Life
Comedy Tour
Mike Epps, Mark Curry
DC Young Fly
Karlous Miller & Kountry Wayne
@Toyota Center
Saturday June 5, 2021
7:00 PM & 11:00 PM
As the country and Houston continue to unfold with our new normal and our pandemic numbers continuing to fall, entertainment venues are beginning to open. This weekend at Toyota Center its Mike Epps and others in what is being billed as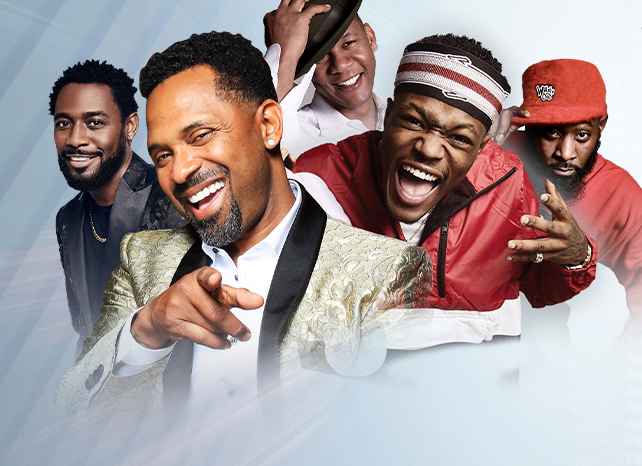 the, "In Real Life Comedy Tour".
This week's Houston Chronicle in their "Preview" magazine highlighted Karlous Miller and DC Fly Young and their podcast, "The 85 South Show", that is gaining national favor with podcast listeners.
. . . more @Weekend Saturday click here
Rugby
Houston Sabercats
vs. Austin Gilgronis
Major League Rugby at Aveva Stadium in Houston Sports Park.
Take Hwy. 288 South from downtown Houston, exit Almeda Road, turn right (west)
More stadium information at www.houstonsabercats.com
Sat Jun 5, 2021 7pm
2055 Mowery Rd
Houston, TX 77045

Enjoy your weekend everybody and don't forget to subscribe to our weekend newsletter and tweeter- feed, its free, click here JWM
Menendez Media the publishers of Houston's Weekend Planning Guidedo not sell, trade or barter e-mail addresses
Since you are here...
Houston's Weekend Planning Guide is updated on a continuous bias for all in the Greater Houston Area. We haven't put up a paywall or asked anyone to log-in to see our content. We want to keep it that way. We accept advertising, but the revenue from that area is not enough to support us. If everyone who reads our weekend entertainment blog, who likes it and helps to support it, our future would be much more secure. For as little as $1 or more, you can support Houston's Weekend Planning Guide – and it only takes a minute. Thank you.

[Disclaimer]
Houston's Weekend Planning Guide participates in various affiliate marketing programs, which means we receive paid commissions on purchases made through our links to retailer sites.
Our editorial content is not influenced by any commissions we receive.