Houston's Weekend Planning Guide
(Weekendhouston.net) is a Targeted Premium Event Listings Journal/Calendar
Jack Harlow "Creme de la Creme Tour"
with Babyface Ray
and Mavi
@HOB Houston
Saturday 10/30/2021 8:00 PM

Saturday 10/30/2021 7:30 PM
Hailed for his fresh style, unconventional sound, and rebellious spirit, Jack Harlow fell in love with music at an early age and never looked back. This weekend he performs with Babyface Ray and Mavi at House of Blues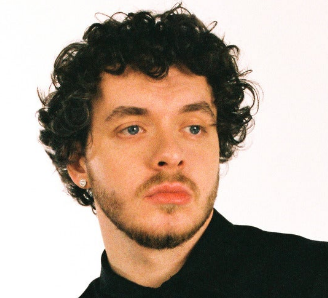 Houston located in GreenStreet.
In 2016, he released his first mixtape, 18, earning instant attention, with the breakout track, "Ice Cream," becoming an instant fan favorite. Since then, Harlow has garnered more than 5 million total streams and counting, in part fueled by his acclaimed mixtape, GAZEBO, released in November 2017 on his own Private Garden label.
Harlow followed GAZEBO with his first ever headline North American tour, followed by a string of select dates as support for Grammy-winning rock band Portugal. The Man. Harlow signed with Atlantic Records last year via the DJ Drama and Don Cannon imprint, Generation Now. To celebrate, he released the feel-good anthem "SUNDOWN" alongside an accompanying video.
"SUNDOWN" would later serve as the lead single from his major-label debut mixtape, Loose, which later spawned four more videos – "PICKYOURPHONEUP (feat. K. Camp)," "CODY BANKS," SYLVIA (feat. 2forwOyNE)" and "DRIP DROP (feat. Cyhi The Prynce)."
Billboard praised Harlow in an interview about the mixtape in 2018 as "an emerging artist out of Louisville Kentucky, who's been crafting an eclectic sound with a fresh style of rebellious spirit." DJ Booth also commended his Generation Now/Atlantic Records debut, describing it as, "grand success," in addition to pinning Harlow as, "a rapper who can knead down a beat with a wavy and punctuated flow."

Following the mixtape's release, Harlow hit the road on his 18-date "The Loose Tour." Following a busy summer filled with high-profile festival performances including Governor's Ball, Bonnaroo, Capitol Hill Block Party and more, Harlow returned in in 2019 with the bouncy new single, "THRU THE NIGHT (Feat. Bryson Tiller)" from his upcoming, as-of-yet-titled project. Highlighted as a, "song you need to know,' Rolling Stone described "THRU THE NIGHT" as, "sickeningly savvy," and, "a truly effective piece of pop."
Recenthy thefader.com interviewed the North Carolina rapper MAVI and said, "He is the kind of artist that labors over the content and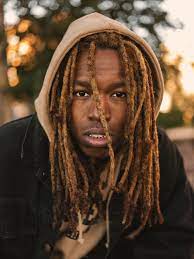 delivery of his music more than most." Back in 2019, he told The FADER about how Toni Morrison's work influenced his own. "She's willing to go really far to pull you close for a message. That's something I wanna do with my writing as much as I can."
" This kind of vulnerability — dense, tender, and reflective — is spread throughout the song . . ."

His new song "Mama Say" follows those tenets. "My mama say I got death on me," he raps in the beginning, "Probably the reason why I haven't been the best homie." This kind of vulnerability — dense, tender, and reflective — is spread throughout the song, and makes you want to reach into it as much as it feels like MAVI is reaching out.
Clarissa Brooks of Rolling Stone.com, ealier this year interviewed the rapper -"At his leisure, the musician Mavi plays with space and time. The 21-year-old rapper from Charlotte, North Carolina sees storytelling as a way to speak his truth while he's alive. His latest EP End of the Earth was released to critical praise and marked a significant step towards what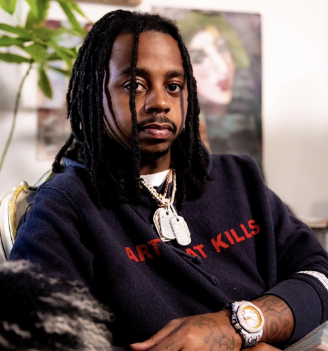 could be a major sophomore album from the rising star. The EP's cover art takes after Shel Silverstein's Where The Sidewalk Ends, and the metaphor tracks. End of the Earth features Mavi's sharpest lyrical skill melded seamlessly with shapeshifting lo-fi sonics. "I can't write all the time 'cause I can't lie/ I put a price on this shit 'cause it's all mine," he raps as a commandment on opening track "Time Travel." It's a clear-eyed missive about who he is and who he refuses to be. If we're to understand End of The Earth as a stop along the road to Mavi's upcoming sophomore album Shango, which he's been teasing for several months now, then it tells the story of an athlete training their hardest in the offseason."
[Read more at Rolling Stone.com]
This weekend Harlow at HOB Houston on his Creme de la Creme Tour with Babyface Ray and Mavi.
HOB Houston
in GreenStreet
1204 Caroline St.
Houston, TX
(888) 402-5837
Directions (Map)
100% Money-Back Ticket Guarantee
Tickets for Weekend Houston's Planning guide is provided by Ticket Liquidator a resale marketplace, not a box office or venue. Prices may be above or below face value. Your seats are together unless otherwise noted.
If problems with our affiliate call us (832) 949-9691
Houston's Online Weekend Entertainment Guide
[Disclaimer]
Houston's Weekend Planning Guide participates in various affiliate marketing programs, which means, we receive paid commissions on purchases made through our links to retailer sites.
Our editorial content is not influenced by any commissions we receive.
Looking for that Friday weekend event and can't find it
try our custom "Google Search"