Houston's Weekend Planning Guide
(Weekendhouston.net) is a Targeted Premium Event Listings Journal/Calendar
It's a John Waters Christmas...
the booster shot you need
@The Heights Theatre
Friday 12/3/2021 8:00 PM
Doors Open 7:00 PM
Lobby Opens 6:00 PM
John Waters is best known for the 1988 film Hairspray which became an international success and was later adapted into a hit Broadway musical. Waters has written and directed other films,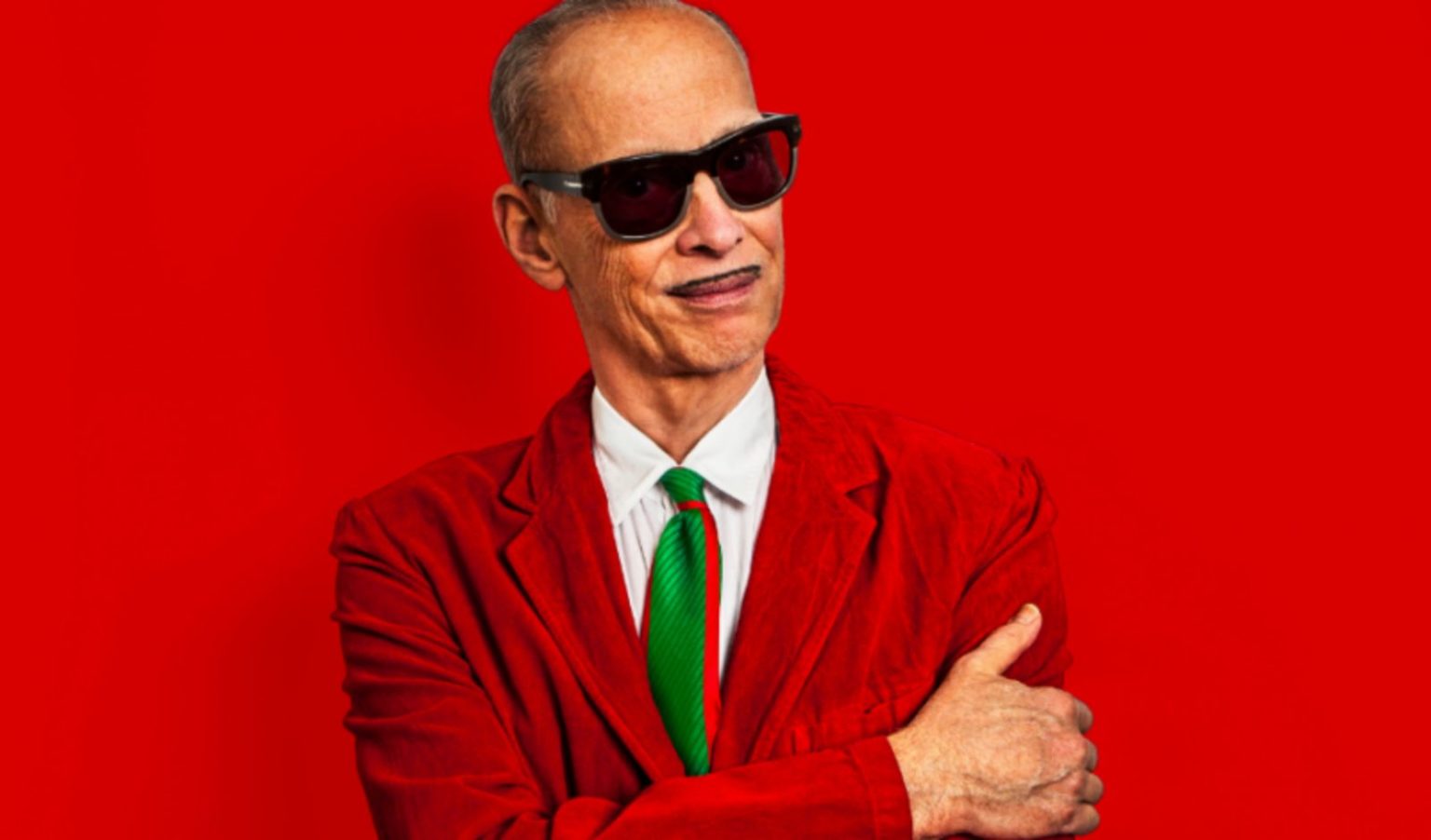 including Polyester (1981), Cry-Baby (1990), Serial Mom (1994), Pecker (1998), and Cecil B. Demented (2000). His films contain elements of post-modern comedy and surrealism.
This weekend the 75-year-old is presenting "It's a John Waters Christmas... the booster shot you need" in northwest Houston at The Heights Theatre.
It is Water's doing what he does, spoofing life. The one-man show stated in San Francisco, California at the Great American Music Hall and will terminate in his home town of Baltimore, Maryland.
The Brooklyn Vegan.com describes Water's efforts, "Filmmaker and trash connoisseur John Waters is heading out on his annual "A John Waters Christmas" holiday tour starting next week. What to expect? "This rapid-fire monologue for adult delinquents asks the holiday questions, 'Was Joseph a virgin, too?', 'Is Santa now an incel?,' 'Is Rudolph a bossy bottom?', 'Prancer a no-fats-or-femmes top?' And Vixen, well, 'Did she make love with Russ Meyer?'
Faux miracles really do happen if you pray to a lower power and Waters begs for the Satanic Temple to convert Greta Thunberg, hopes for a holiday 'wilding' outbreak against the Christmas spirit from non-Christian minority children worldwide, and dreams of a new Catholic saint based on Chucky, the horror movie icon. John Waters, the Santa Clause who will give you pause, the fucked-up Father Christmas is coming to town to put the X back in Xmas. Be there or die."
The promotion around the production says, "Contaminated presents. Infected sticks and stones. Who says Santa has been vaccinated? Not even an elf! Expect the big-boned guy with a glandular problem to, once again, home invade your chimney without the slightest nod to modern science. Mask less Christmas! Carrier New Year! Santa flicked the light switch and its suddenly back to a safe capitalist holiday for all. Like an obsessed and shell-shocked St. Nick from quarantine, John Waters, the "people's pervert" or "queer Confucius" as the press recently called him, is back after a two-year home detention in Baltimore to hit the road again for his 25th Annual Xmas Tour. Bad little boys and girls and everybody in between and beyond, will be thrilled to take a sleighride-of-sleaze down the slopes of good taste and over the ski jump of religious beliefs to a snow drift of candy cane anarchy. They'll be no silent nights this year. Not after a year of unsafe kissing and government ordered masturbation. No, the sanitization of Christmas cookies and the wiping down of presents must stop. It's time to celebrate. Even Jesus wants to party! Touch your face! Breathe on your family! Sit in the middle seats on airplanes. Dance naked in retirement homes. It's fun! It's f***ed up! It's a John Waters Christmas and fa-la-la, you're not dead yet. "
If you want adult holiday fare this is the entertainment, but if you're a suburban Texas family, leave the kids home?
Specifically at the request of the artist, the following health and safety requirements have been implemented for all attendees at this show: A John Waters Christmas In attending this event, you attest that you and all persons in your party: - will provide a negative COVID-19 test result from a diagnostic test taken within 48 hours prior to attending the event; OR- fully vaccinated patrons may provide proof of vaccination by showing your vaccination card (at least 2 weeks after final dose), instead of negative test results; AND- will wear a mask/face covering at all times at the venue.
If you are unable to adhere to any of these requirements and purchased your tickets directly through the venue (via Prekindle), you may request a refund by December 1 at this link: https://www.prekindle.com/support .
We understand the challenges the virus has caused for all of us and truly appreciate your understanding during these times. Like you, we look forward to the day when we are back to conducting business as usual.
100% Money-Back Ticket Guarantee
Tickets for Weekend Houston's Planning guide is provided by Ticket Liquidator a resale marketplace, not a box office or venue. Prices may be above or below face value. Your seats are together unless otherwise noted.
If problems with our affiliate call us (832) 949-9691
Houston's Online Weekend Entertainment Guide
[Disclaimer]
Houston's Weekend Planning Guide participates in various affiliate marketing programs, which means, we receive paid commissions on purchases made through our links to retailer sites.
Our editorial content is not influenced by any commissions we receive.
Looking for that Friday weekend event and can't find it
try our custom "Google Search"