Houston's Online Weekend Entertainment Guide
Our Weekend Entertainment Picks for Weekend Saturdays in March 2017
Houston Livestock Show and Rodeo
Presents
Brad Paisley
@NRG Stadium
Saturday, March 24, 2017 3:45 PM
Brad Paisley is a critically acclaimed singer, songwriter, guitarist and entertainer whose talents have earned himnumerous awards, including three GRAMMYs, two American Music Awards, 14 Academy of Country Music Awards and 14 Country Music Association Awards (including Entertainer of the Year), among many others.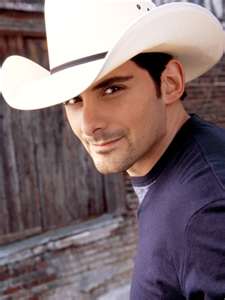 He has been a proud member of the Grand Ole Opry since 2001. Paisley has written or co-written 20 of his 23 #1 singles with the first being his 1999 hit "He Didn't Have To Be" and his most recent, "Perfect Storm," from his chart topping 2014 album Moonshine in the Trunk.

Paisley's current single is "Today." Paisley has recently partnered with Boot Barn® and developed an exclusive line of jeans, hats, T-shirts, jewelry, belts and woven shirts called Moonshine Spirit by Brad Paisley.
Houston Livestock Show and Rodeo
Presents
Brad Paisley
NRG Stadium
NRG Pkwy
Houston, TX
Directions
Saturday 3/25/2017 3:45 PM
view tickets
Houston Ballet
Legends & Prodigy
Brown Theater
@Wortham Center
This Weekend March 24th-25th-26th, 2017
Houston Ballet's mixed reperatory program Director's Choice: Legends and Prodigy with Stepping Stones by Jiří Kylián, Grosse Fuge by Hans van Manen, and Year of the Rabbit by Justin continues this weekend.

Stepping Stones, a ballet for eight dancers, is set to John Cage's Sonatas and Interludes for Prepared Piano and Anton Webern's Six Bagatelles for String Quartet, and acts as a reflection on the handing-on of cultural heritage. Kylián created the ballet in 1991 for the Stuttgart Ballet as a reverence to tradition and heritage. The dancers move with miniature copies of sculptures that range from prehistoric time to the time of Brancusi. All the while, they are watched by statues of Egyptian cats who have witnessed over 3,000 years of human evolution.


Hans van Manen's Grosse Fuge, originally created for Netherlands Dance Theater on April 8, 1971, is an abstract, contemporary work for eight dancers. Grosse Fuge examines love and relationships, a common theme in van Manen's choreography. It is set to Ludwig van Beethoven's Grosse Fuge, Op. 133 and Cavatina Op. 130, one of the composer's last works for string quartet. Pulitzer-Prize winning author and musician Edmund Morris recently observed that Beethoven's Grosse Fuge is "deliberately harsh music that is cruel to play and cruel to listen to. It's like Beethoven wanted to push the body always beyond its own limits." Beethoven's aggressive music is reflected to some degree in van Manen's choreography, which features vigorous male partnering, and strong group and ensemble work. The costumes, designed by van Manen, are notable for the long, divided, Martha Graham-like skirts worn by the male dancers.
Houston Ballet
Legends & Prodigy
Brown Theater
Wortham Center 501 Texas Ave.
Directions
Houston, TX
Throughout the weekend
view tickets

Rounding out the program is the company premiere of Justin Peck's Year of the Rabbit. The ballet was Mr. Peck's second work for New York City Ballet, and is a collaboration with American singer-songwriter Sufjan Stevens. The ballet is set to Mr. Steven's astrology-inspired electronica album and song cycle Enjoy Your Rabbit. Year of the Rabbit is an elaboration of Mr. Peck's Tales of a Chinese Zodiac, which he created in 2010 for the New York Choreographic Institute. At the world premiere of Year of the Rabbit New York Times writer Brian Seibert enthused, "The plenitude is delightful rather than oppressive, because of the freshness and because of Mr. Peck's precocious command of structure. To be offered so many wonders in succession is heady, but it is Mr. Peck's brilliant transitions that make the mind want to keep up and help it do so." (October 7, 2012).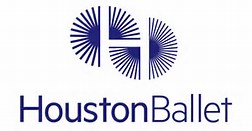 Shell Houston Open
@Golf Club of Houston
This year's Shell Houston Open, spectators can expect both returning and new destinations to dine, drink, play and watch around the course. From family-oriented spots to health screenings, there's something for every age and interest.

"This year we wanted to ensure we gave our fans the activities they have come to love while still making new changes year over year," said Steve Timms, tournament director of the Shell Houston Open. "We appreciate our loyal partners who help provide interesting and unique activations for fans to engage with throughout Shell Houston Open week."

Read more at: Shell Houston Open @ Golf Club of Houston click here
Looking for that Saturday weekend event and can't find it
try our custom "Google Search"