Houston's Weekend Planning Guide
(Weekendhouston.net) is a Targeted Premium Event Listings Journal/Calendar
Ryan Caraveo
"The Northend
Sweetheart Tour"
White Oak Music Hall
Friday 10/29/2021 8:00 PM
Doors Open 7:00 PM
This weekend Ryan Caraveo is in the Bayou City with his "The Northend Sweetheart Tour" upstairs at White Oak Music Hall.
It was back in March seattlerefined.com interviewed Caraveo.

How long have you been writing/performing?
Ryan Caraveo: I started releasing music in middle school. During 8th grade, I was selling CDs to my classmates and teachers. I started opening for local rappers in Seattle around that same time.

Where does your inspiration come from? What musical artists do you take inspo from?
Ok, so every time I start writing, I mean EVERY time, I mentally go back to my neighborhood in North Seattle. It's 40 degrees and dark overcast sky and rain. I'm driving through Lake City in my old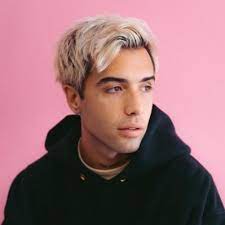 school car. The defrost doesn't work, so my windows are down, and I'm driving over to my friend Josh's house to smoke and write raps on the back porch or think of a way to make a little bit of money. It's gloomy. Our families aren't exactly whole, we battle with depression and addiction, but we have our little friend group that makes each other laugh.
Before I write anything, I almost always first write a piece about what this place and state of mind feels like. Like an overwhelming state of desolation but also this certainty of "Watch, I'm gonna be lightyears away from here. I'm gonna do some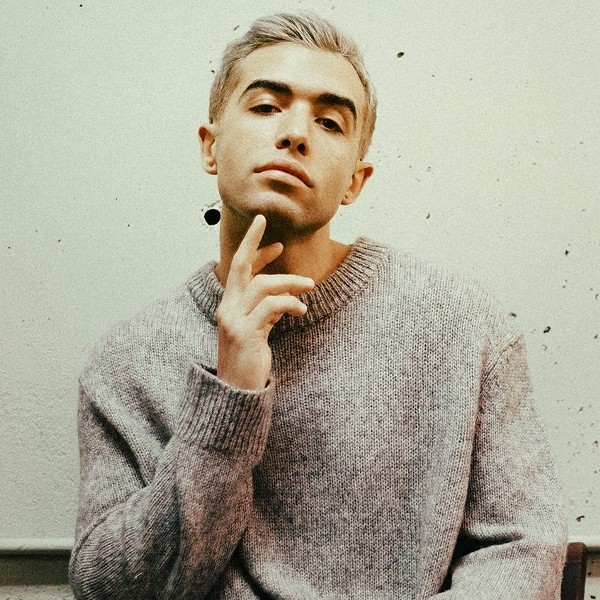 great things, just watch." It's strange that my life is so different than it was back then, and I'm generally much happier now, but nothing brings me more comfort than closing my eyes and going back to that place. Even if it's a couple of lines, a poem or a whole verse, I almost always get the juices flowing by writing something about what that place feels like. Even if the song ends up having no trace of these feelings, it's what inspires me most to write. It's home.
Do you have one song that means more to you or is extremely special to you?
I have a lot of songs that are special to me. On my new album that comes out very soon, I'd have to say "Ricochet" and ''Daisies" are extremely special to me. I feel like I finally know how to say "I love you" the way I want to say it to her but also to me.
What kind of genre would you consider your music? What do you write about?
I'm mostly inspired by hip-hop, electronic and alternative music. I'd say it's a mix of all of them if I had to squeeze into a box — but I don't aspire to execute a genre well. Really, I just want to write it my perfect way, and for the music to sound like something, I want to keep it on loop.
. . .continued reading interview at seattlerefined.com

White Oak Music Hall
2915 N Main Street
Houston, TX 77009
Directions (Map)
Phone: (713) 237-0370
100% Money-Back Ticket Guarantee
Tickets for Weekend Houston's Planning guide is provided by Ticket Liquidator a resale marketplace, not a box office or venue. Prices may be above or below face value. Your seats are together unless otherwise noted.
If problems with our affiliate call us (832) 949-9691
Houston's Online Weekend Entertainment Guide
[Disclaimer]
Houston's Weekend Planning Guide participates in various affiliate marketing programs, which means, we receive paid commissions on purchases made through our links to retailer sites.
Our editorial content is not influenced by any commissions we receive.
Looking for that Friday weekend event and can't find it
try our custom "Google Search"