Saturday August 14th, 2021
Weekend Saturday is updated continuously


Kaitlyn Kohler
@HOB Houston
Saturday 8/14/2021 5:30 PM
Texas-based singer-songwriter Kaitlyn Kohler may not be the first country artist to paint pictures of everyday situations in song, but she sure has her own way of finding the poetry that lurks in plain sight. This Saturday evening in GreenStreet HOB Houston, Kohler will show us how its done.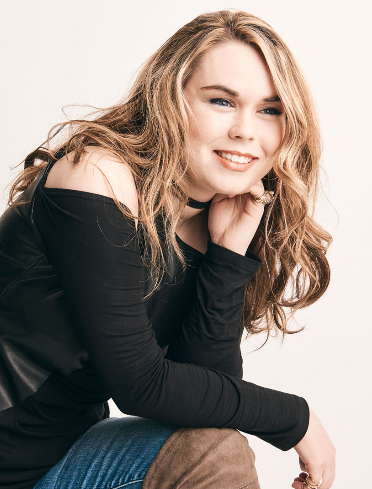 This is a must see for your Saturday weekend.

On "Everything's Here But You," the first track off her debut self-titled EP, Kohler captures what it feels like to sit in an empty house and see the memory of your departed lover in everything that surrounds you — a leaky porch roof, the spare key under a rock outside, a TV remote stuck in the cushions of the La-Z-Boy, a garbage collector who shows up every Monday morning, a King James Bible by the bedside table, and the highly un-glamorous act of packing her ex's clothes into U-Haul boxes.

An exquisitely crafted slice of pop country, it's no surprise that highly relatable "Everything's Here But You" hit #27 on Texas's Red-Dirt Radio Chart. But Kohler is also a welcome change of pace from what you'd typically find on country radio, thanks to a touch of wry humor and a taste for real-life grit. Throughout the EP, Kohler strikes a tightrope walker's balance between country, pop, and rock with shades of classic '40s-style orchestral jazz thrown in for good measure. But along with her taste for songwriting elegance, Kohler likes to keep a little bit of dirt under the proverbial fingernails — which makes even more sense when you consider the extraordinary, often difficult path Kohler has taken to get to this point.

Years ago, Kohler felt a sense of higher calling to become a singer-songwriter. When it came, she knew it was God giving her a clear sense of the way forward. The only problem was that she was being called to get in front of a microphone. Kohler answered back with, "Wait a minute, wait a minute — you gotta be kidding me, God… right?" Because God was impelling her to go right towards her most dreaded fear. As a child, Kohler exhibited signs of social anxiety that was once so severe she would have anxiety attacks while shopping for clothes and would refuse to call and talk to anyone except her family over the phone.
HOB Houston
in GreenStreet
1204 Caroline St.
Houston, TX
(888) 402-5837
Directions (Map)
Gary Allan
@White Oak
Music Hall
Lawn
Saturday August 14, 2021 6:30 PM

Gary Allan hit the honky tonk circuit at the seasoned age of 12. Playing in and out of the smoky, sweaty bars with his dad's band led Allan to follow in his father's footsteps and start his own band. When Allan returned to those same honky tonks with his own combo, the sound was true Bakersfield country: Merle Haggard, Buck Owens, and the rest. This weekend Allen will be at White Oak Music Hall.
"In the mid- '90s," the California-born country star Gary Allan recalls, "I would go find my whole record label at Sunset Grill. People called it The Devil's Triangle back then. Most songwriting would stem from showing up there then winding up at somebody's house at midnight." In 2015, when the restaurant closed, The Nashville Scene dubbed Sunset Grill a "grand '90s lady."
Ruthless', Allan's new album and his most commanding work ever, tells the story of the move of the Nashville country business — often as confusing as it has been successful — from the 1990s to right now, when it hums along silently, smack in the middle of what industry folks call The Streaming Era.

This weekend at White Oak Music Hall on the Lawn its Gary Allan.
The Elovaters
@White Oak Music Hall
Saturday 8/14/2021 8:00 PM
It started for The Elovaters in 2014 with singer/guitarist Jackson Whetherbee, lead guitarist John Alves, bassist Matt Linck, drummer Nick Asta, keyboardist Greg Nectow, and percussionist Derrick Cabral.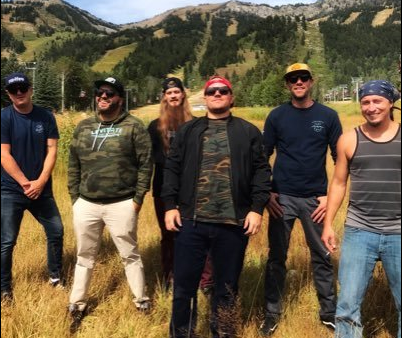 The Elovaters came up through the East Coast reggae scene, honing their sound and slowly expanding their reach before debuting with 2017's The Cornerstone.
This weekend the group will be at White Oak Music Hall.

With sunny melodies and clean, organic production, the album introduced the band's core sound and made a strong showing on the Billboard reggae chart at number nine. More touring followed, including support slots for Ziggy Marley, the Movement, and Stick Figure, as well as major festival appearances.

The Boston-based reggae outfit the Elovaters deliver a breezy, low-key approach with an emphasis on strong musicianship and light, dub-driven experimentation. After several years of heavy touring, they found commercial success in 2018 with their sophomore album Defy Gravity, which topped Billboard's Reggae Albums chart in their bio at All Musi.com.
This weekend at White Oak Music Hall its The Elovaters upstairs starting at 8:00 PM.
White Oak Music Hall
2915 N Main Street
Houston, TX 77009
Directions (Map)
Phone: (713) 237-0370
Red Bull
BC One Cypher Houston
@Warehouse Live
Saturday 8/114/2021
B-Girl Cypher - 5:45 PM
BC One Cypher - 7:15 PM
The venue reports this event has sold out
Every year, thousands of breakers compete for a chance to represent at the Red Bull BC One World Final. 16 B-Boys and 16 B-Girls earn the right to enter an all-out battle on the Red Bull BC One stage, but only one will be crowned the champion.
This weekend its Warehouse Live that will be hosting this event.
The winner of the Houston cypher will qualify to compete at the Red Bull BC One National Final on August 20-22 in Orlando, Florida.
Texas native and first-ever Red Bull BC One World champion (and Houston cypher judge) Omar "B-Boy Omar" Davila will be around to premiere his documentary short Hope 4 Hip Hop. The doc highlights his community outreach program and how becoming the very first Red Bull BC One champ led him down the path of mentorship, galvanizing the next generation of Texas breakers and Olympic hopefuls.
Davila will also be in attendance for a breaking workshop and dancer panel, along with RoxRite, B-Boy Marley, and B-Boy Baby Girl.
Attendees can also enjoy brunch and cocktails with renowned Houston street artist Donkeeboy, followed by an immersive (and unexpected) art tour where he will showcase some of his most popular murals throughout the city. A professional photographer will be hand to capture poses in front of these murals.

With 17 World Finals hosted in major cities around the world since 2004, Red Bull BC One has over 60 qualifier events and programes (cyphers and camps) in over 30 locations. For countries without an event, the Red Bull BC One E-Battle give anyone with an internet connection, anywhere in the world, a fighting chance to become their next country champion.
Red Bull BC One is also home to one of the most competitive breaking crews in the world, the Red Bull BC One All Stars.
Redbull says this event is sold out but is available to stream via VOD across the Red Bull BC One YouTube, Facebook, and Red Bull TV channels 24-hours after the event.
The Diaz Music Institute Presents
Noche Caliente
with Oscar Hernández
@Miller Outdoor Theatre
Saturday 8/14/2021 8:30 PM
Diaz Music Institute presents 4X Grammy Award Winner, pianist and composer Oscar Hernández performing with Houston's own Awarding-winning youth group "Caliente", directed by Grammy Nominated Music Educator Top 10 Finalist Jose Antonio Diaz.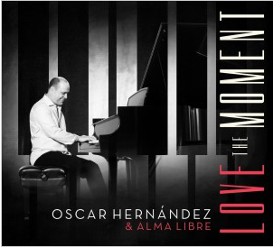 Oscar Hernández is the leader of the world renowned Spanish Harlem Orchestra. With their seven CD's to date, Oscar and SHO, as they are commonly known, were nominated for a Grammy on their first CD "Un Gran Dia En El Barrio," won the Grammy for their second CD release," Across 110th Street" and nominated for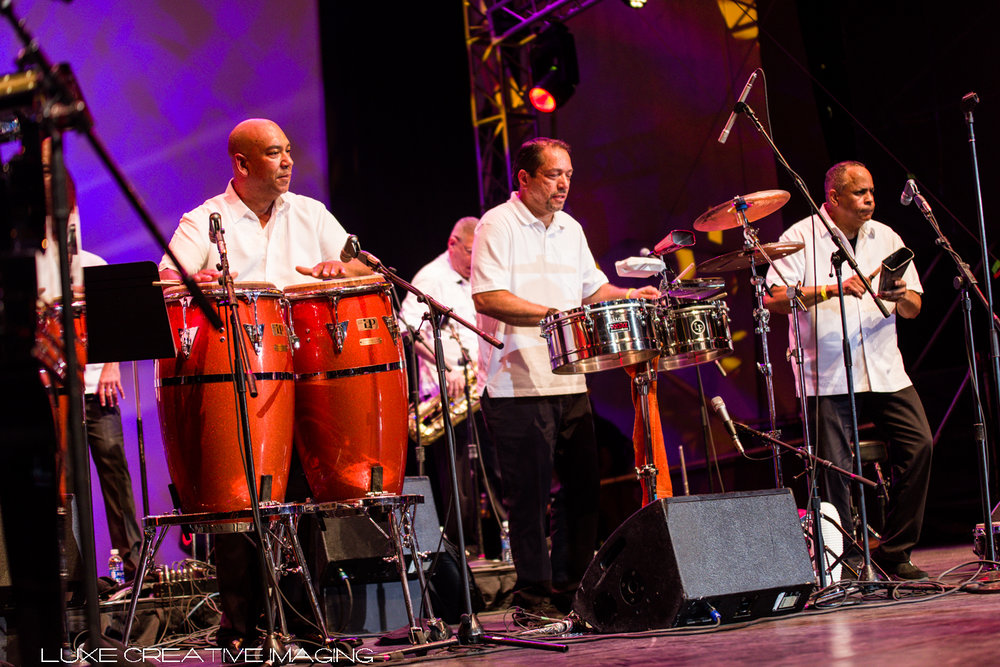 their third CD "United We Swing", and winning yet another Grammy with their 4th CD "Viva La Tradición" and won their 3rd Grammy with "Anniversary" in 2019. Oscar was the music producer as well as pianist/arranger on all CD's. Since the band's inception in the year 2001, SHO has garnered numerous awards and world acclaim as one of the finest exponents of Salsa and Latin/Jazz music. Spanish Harlem Orchestra is generally considered one of the best Salsa & Latin-Jazz Orchestras today and one of the finest music ensembles in the world.
"Noche Caliente" is the culmination of a week long Artist-In-Residence program.
"Noche Caliente" (Hot Night) is an incredible evening of great music entertainment that celebrates the different cultures of the Hispanic community. Held at Houston's beautiful Miller Outdoor Theater, this program features a renowned Latin artist in musical dialogue with America's hottest Latin youth group, Caliente.

This event includes music and dance performances from professional and amateur artists with a focus on Hispanic heritage.
"Noche Caliente" is the culmination of a weeklong Artist-In-Residence program. This event is embraced by a multitude of cultures; the music transcended cultural lines and generations of listeners. Past performer include: Eddie Palmieri, Bobby Valentin, Johnny Pacheco, Pete Escovedo, Dave Valentin, Larry Harlow, Poncho Sanchez, Nestor Torres, Michael Stuart, Marlon Fernandez, Jimmy Bosche, and Brenda K Starr.
Diaz Music Institute is committed to the education, preservation, and Latin music performance. DMI creates opportunities through music education for all children, especially at-risk Latinx and children of color, of any income level with the potential of developing a professional career in the music industry.
Miller Outdoor Theatre is LIVE on stage and online! You can choose to watch on their website on their YouTube Channel (click here) or Facebook (click here).
Get free tickets on line click here

Miller Outdoor Theatre
inHermann Park
6000 Hermann Park Dr
Houston, TX 77030
Directions click here
(832) 487-7102
The Mayor's Back to School Fest
Presented by Shell
@NRG Park
Saturday 8/14/2021 8:00 AM to 4:00 PM
or until supplies last
Event Location: NRG Park Yellow Lot
The Mayor's Back to School Fest Presented by Shell is designed to help economically disadvantaged Houston-area elementary school students and their families as they prepare to return to school. The 2020-2021 school year was filled with many unknowns and much uncertainty
In addition to providing 25,000 filled backpacks, the Mayor's Office of Special Events has partnered with the Houston Food Bank to provide food to the families of these students . . .
While we are returning to a new normal, Houston area families continue to try and find steady ground. There is still a critical need for assistance with basic school supplies, food, and personal protection equipment for students. Once again, the Mayor's Back to School Fest Presented by Shell is prepared to help fill in these gaps.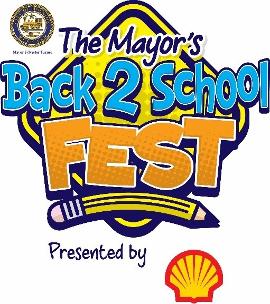 Last year's event was a drive-through distribution in coordination with the Houston Food Bank. This format allowed us to follow CDC guidelines, while still distributing 25,000 backpacks filled with supplies, as well as food boxes to help sustain these families. In order to accommodate the growing number of students who need assistance and to continue to follow safety protocols, this year's event will once again be a drive-through distribution, at NRG Park Yellow Lot. In addition to providing 25,000 filled backpacks, the Mayor's Office of Special Events has partnered with the Houston Food Bank to provide food to the families of these students, free of charge. Additionally, face masks will be distributed to ensure as safe a return to school as possible.

Harris County Public Health will also be onsite to administer COVID-19 vaccinations for anyone 12+. For additional vaccination opportunities please visit vacstrac.hctx.net.
This August at Houston's Improv
Damon Wayans:
Just Sayin' Tour
@The Improv Houston

Thursday 8/12/2021 8:00 PM
Friday 8/13/2021 7:30 & 9:45 PM
Saturday 8/14/2021 7:00 & 9:30 PM
Sunday 8/15/2021 7:30 PM
Damon Wayans is most fondly remembered for his three seasons as writer and co-star on the Emmy Award-winning series In Living Color. There he created sketch characters like "Homey the Clown " "Handiman" and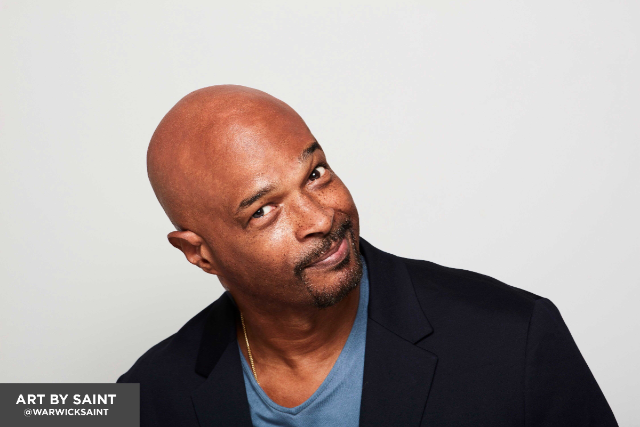 outrageously gay film critic Blaine from "Men on Film". His writing for the series earned him two personal Emmy® nominations. This weekend Wayans makes his way to the Katy Freeway and Marq-E Entertainment Center at Houston's Improv comedy club.
Wayans also created and executive produced the hilariously comedic sketch show "The Underground." He was also its star. Additional television credits include the half-hour Fox sitcom Damon in which he starred and executive produced and the hour-long drama 413 Hope Street which was nominated for a People's Choice Award. He served as an executive producer on Waynehead a Saturday morning animated cartoon for WB which featured the voices of his siblings Kim Marlon and Shawn Wayans. He also starred and executive produced independent film Harlem Aria. Other feature film credits include starring roles in Major Payne Blankman and Mo Money which he also wrote and executive produced. Wayans also starred in The Great White Hype Celtic Pride The Last Boy Scout Earth Girls are Easy I'm Gonna Git You Sucka Colors Punchline Hollywood Shuffle Roxanne and Beverly Hills Cop.
Family Magic & Comedy For All Ages
Carter Blackburn

Saturday 8/14/2021 2:00 PM
Saturday 8/28/2021 2:00 PM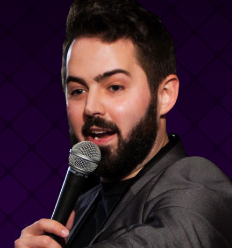 Carter Blackburn's magic and comedy creates a memorable afternoon for the entire family! With a mixture of high energy magic, illusions, juggling, sleight of hand, danger, and lots of audience interaction you will want to come back time and time again to experience this showstopping production.
Carter is a seasoned entertainer who has performed for thousands of audiences across the US. He has mesmerized celebrities, athletes, and has even been invited to perform for Congress on Capitol Hill. Today, the Houston Improv is the exclusive venue where you can see his performances.
This show is appropriate for all ages and will leave the adults with as much wonder as the kids.
Conversations
with Kam & Leroy
@Houston'sImprov
Saturday 8/21/2021 4:00 PM

Reality TV Power Couple Kam Williams and Leroy Garrett from MTV's The Challenge, The Real World & Are You the One take the stage for an intimate (but funny) conversation about life and love, on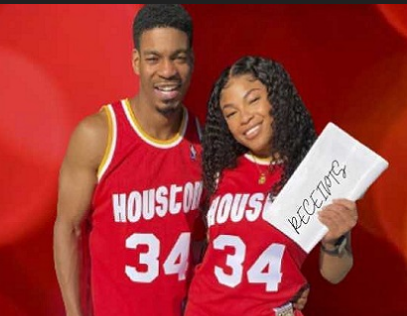 and off the screen. Come and meet Kam & Leroy, hear about their TV experiences, ask a burning question during the Q&A and even hang with them during the Meet & Greet. General Admission tickets include the live stage show. VIP Tickets include a Pre-Show Meet & Greet
and Exclusive Show Poster.

Kam Williams: Born in Jamaica, Kam made her debut on dating show Are You The One, which led her to The Challenge where she instantly became a fan-favorite. Known affectionately as "Killa Kam", she quickly made a name for herself by tearing through the competition, making 3 finals in her first 5 seasons. The second place purse on Double Agents was nice, but the real prize for Kam was finding love on the The Challenge. Fans have loved watching Kam and Leroy's relationship develop on and off screen, all while the two of them kick ass on the show at the same time. Kam is also known for her amazing style, gorgeous wigs and unmatched mind for the game.

Leroy Garrett: Having just completed his twelfth season of The Challenge, Leroy is a MTV veteran who made his debut all the way back in 2011 on Real World: Vegas. He has always been well-liked, both by his peers and the fans. His infectious personality and loyalty to his friends and allies has made him the guy you'd most like to hang out with. Now's your chance! He says he is retired from competing on The Challenge, but when it comes to his life with Kam and their time connecting with their fans, the ride is just beginning.
The Improv
7620 Katy Freeway Space
455 Houston, TX 77024
Directions
Buy tickets over the phone:
713-333-8800
In Sugarland this weekend

Dancing Under The Stars
Friday, August 13, 2021 7:30 PM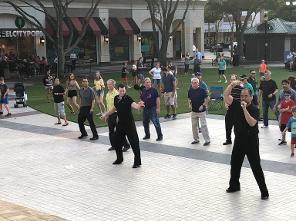 Break out your dancing shoes and join us in the Plaza for a night of Dancing Under the Stars with Fred Astaire Dance Studio instructors. This month's focus is on Country and Western dances including Two-Step, Polka and line dances.

Sugarland Town Square
Located at Highway 6 and U.S. 59
Sugar Land, TX 77479
Directions (Map)
281-242-2000


Lyrics on the Lawn Featuring
The Leslie Lugo Band
Friday, August 20, 2021 7:30 PM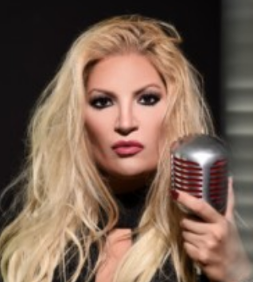 Band leader Leslie Lugo is a Grammy and Latin Grammy recognized singer/songwriter with over 30 years experience in the business. Her band members have traveled, performed, or recorded with latino all Stars such as India, Luis Enrique, Oscar D Leon, El Canario, Ricardo Montaner, Juan Gabriel, Cristian Castro, Emilio Estefan, Julio Iglesias, Eddie Santiago, Tito Nieves, Juan Luis Guerra, Jerry Rivera, and many more.
Come out to enjoy a wide variety of music styles from pop, rock, jazz, funk, blues & country to authentic Latin music, Salsa, Merengue, Cumbia, bachata, Reggaeton, Tejano and more!
Sugarland Town Square
Located at Highway 6 and U.S. 59
Sugar Land, TX 77479
Directions (Map)
281-242-2000

Town Square
Tribute Van Halen
Friday, August 27, 2021 7:30 PM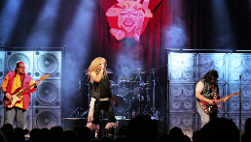 Many music critics credited Van Hlen with "restoring hard rock to the forefront of the music scene", Van Halen was known for its energetic live shows and for the virtuosic talent of its lead guitarist, the late Eddie Van Halen. The band was inducted into the Rock and Roll Hall of Fame in 2007
Get ready to rock! This top-notch Van Halen Tribute Band plays the best of Van Halen and the 80's! The musicfrom the DLR era albums with a few surprises thrown in for the die hard VH fans and other rock and roll cover music and general cover tunes.

Sugarland Town Square
Located at Highway 6 and U.S. 59
Sugar Land, TX 77479
Directions (Map)
281-242-2000


The Art Museum of Texas
@Sugraland Town Square
Established in 2020, Art Museum TX is a not-for-profit institution in Fort Bend County,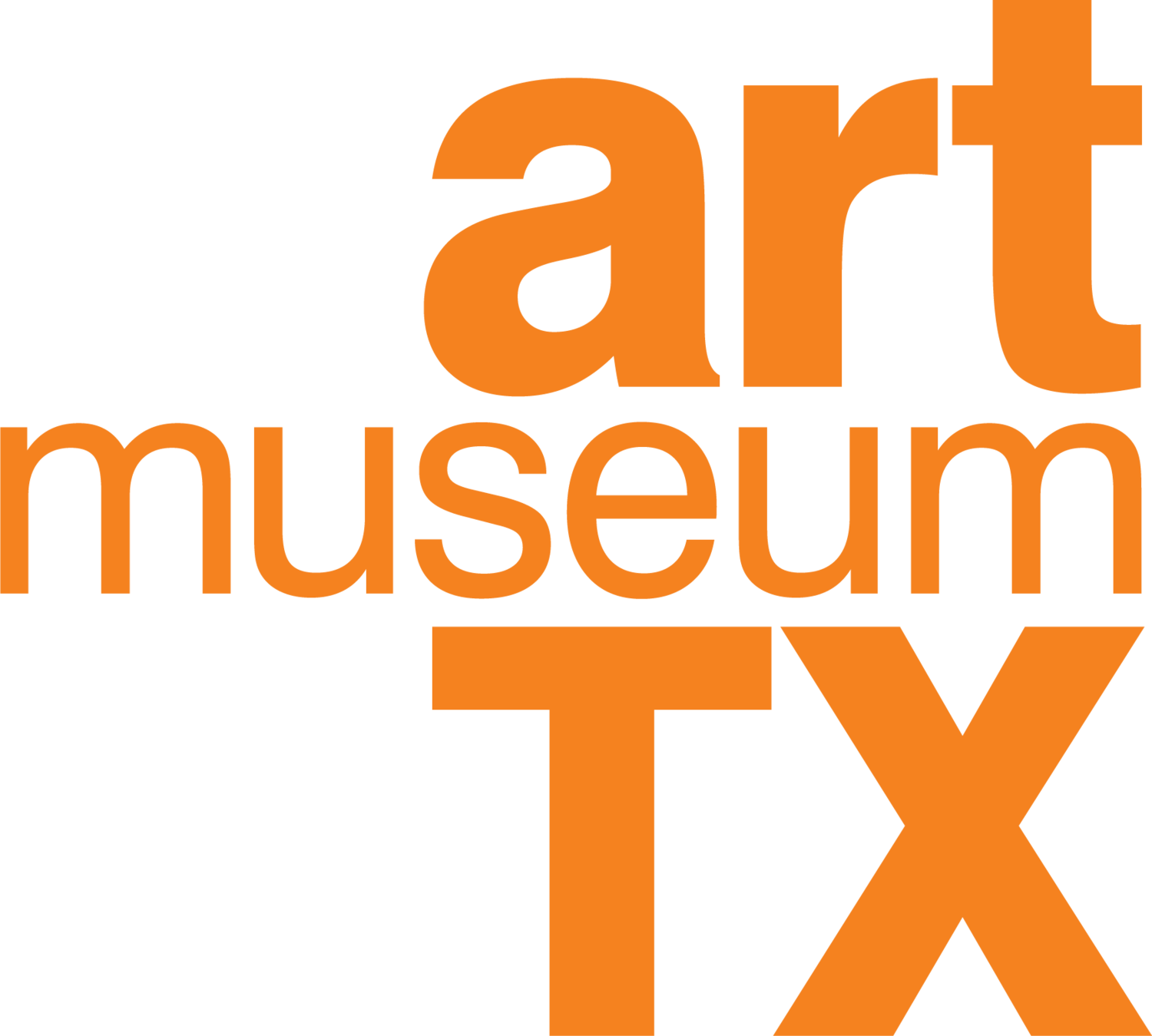 Texas, dedicated to presenting the region's contemporary art to the public. Art Museum TX provides an interchange for visual arts of the present and recent past, presents new directions in art, strives to engage the public, and encourages a greater understanding of contemporary art through education programs.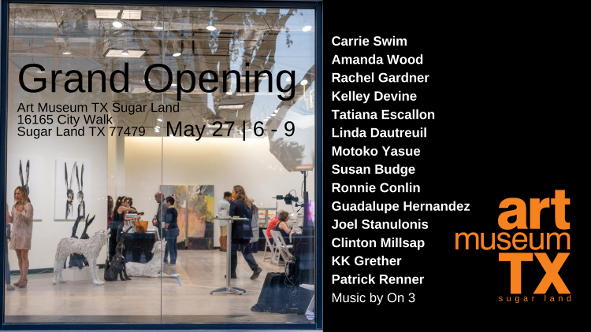 Art Museum TX is a museum dedicated to reaching our Fort Bend area population from one end of the region to the other, reaching throughout the surrounding areas and growing a wider audience. Art Museum TX is introducing art to so many. We bring art to YOU by opening our art space where YOU already frequent! We are in THE NEIGHBORHOOD!
Art Museum TX
16165 CITY WALK
SUGAR LAND TX 77479
Directions
Admission Free
Suggested Donation $5.00
Houston's Online Weekend Entertainment Guide
Looking for that Saturday weekend event and can't find it
try our custom "Google Search"