Saturday August 21st, 2021
Weekend Saturday is updated continuously


Jonathan Tyler
and Quaker
City Night Hawks
@The Heights Theatre
Saturday 8/21/2021 8:00 PM
This weekend Jonathan Tyler makes his way to The Heights Theatre.

To define Jonathan Tyler's music would be doing it a disservice. To call it blues would be betraying the uplifting joy of tunes like "Underground Forever" or "California Sunshine." To call it rock 'n' roll wouldn't do justice to the burning meditation of songs like "Late Night Special" or "Hey Mama, My Time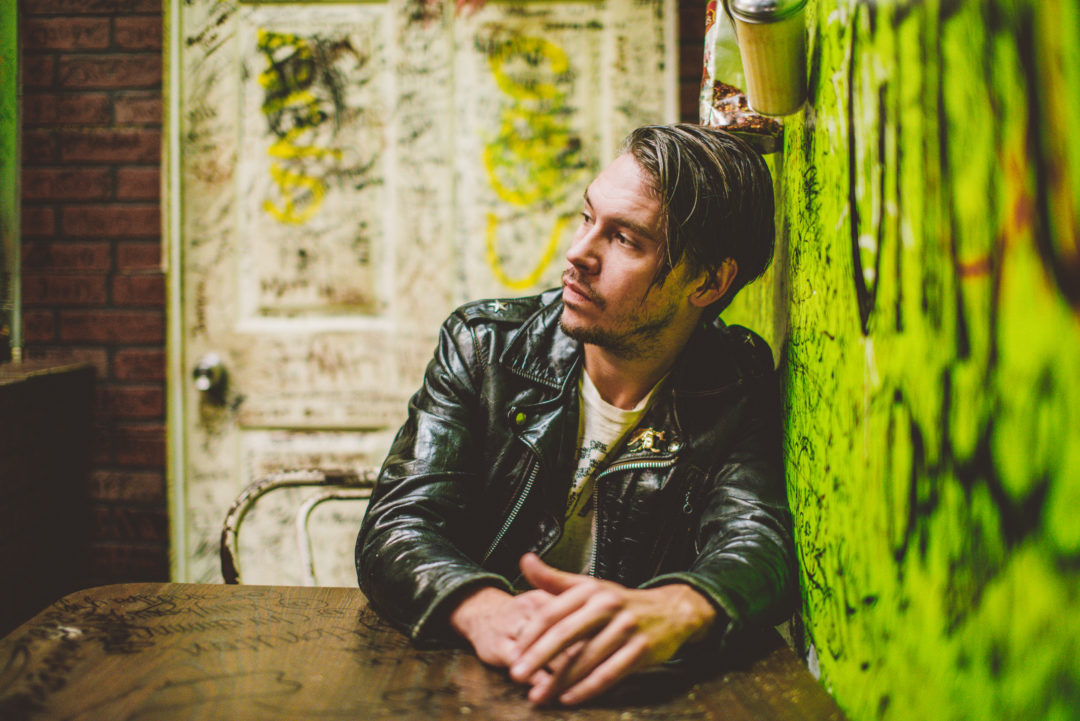 Ain't Long." To call it country would be neglecting the sound and fury of "Mister Resistor" or the time-traveling catharsis of "Everything Was Cool in 2002." Jonathan Tyler's music defies expectation or sonic categorization – his music is the purest expression of everything you feel but don't know how to express. It's as friendly as a neighborhood saloon, as pensive as a highway to Paris, Texas, as peaceful as the waters flowing through the Pecos river to the sea, and as grand and evocative as the endless blue skies of the American west.
If there's a single label that might be able to wrangle Tyler's universal soul, it's Gram Parson's iconic classification of his own style: "Cosmic American Music."
A Texan since childhood, Jonathan Tyler has grown up enamored with the spirit of rock 'n' roll – and its ancestors. In 2007 he formed Jonathan Tyler & The Northern Lights, who released their debut full-length album Hot Trottin' to widespread acclaim. At the 2009 Dallas Observer Music Awards, Jonathan Tyler & The Northern Lights walked away with "Best Group," "Best Blues Act," and "Best Male Vocalist." Tyler would go on to win the latter award again the following year. The band was promptly signed to F-Stop/Atlantic Records and released Pardon Me in 2010, leading to television appearances on Jimmy Kimmel Live and The Gordon Keith Show, as well as tours supporting ZZ Top, AC/DC, Lynyrd Skynyrd, The Black Crowes, and appearances at the Bonnaroo Music Festival and Austin City Limits. In 2015, he released his debut solo album Holy Smokes – a genre-bending opus celebrating perseverance in the face of life's twists and turns.
Along the way, he's mastered the art of the sounds between the sounds – honing his role behind the boards as a producer for Nikki Lane, Desure, Jeff Crosby and others. At the moment he's working on a follow-up to Holy Smokes, featuring hit singles like "Old Friend," "Underground Forever," and "Hustlin."
The last time we heard from the Quaker City Night Hawks, they were traveling the country in support of their Lightning Rod Records debut, El Astronauta, an album that mixed the greasy strut of 1970s rock with doses of down-and-dirty Texas blues, science fiction, and Bible Belt boogie. The guys were Texans by birth, but their music whipped up its own geography. With its spacey,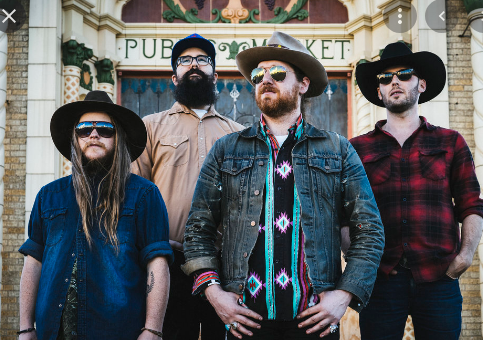 southern stomp, El Astronauta could've been the soundtrack for a road trip across the American desert…or even the house music for a weekend night at the Mos Eisley Cantina.
Noisey said "this ragtag bunch of boundary-pushers is likely to appeal to fans of Fu Manchu and Tom Waits in equal measure," and Rolling Stone proclaimed Quaker City Night Hawks songs "fly in the face of mainstream rules."
Arriving two years later, 2018's QCNH ramps up that diversity with 10 new songs rooted in vintage R&B grooves, Stax-worthy funk, and guitar-fueled psychedelia.
"We've always been a rock & roll band," says Sam Anderson, who splits the band's singing, songwriting, and guitar-playing duties with David Matsler. "There's a big '70s influence and a strong southern element to everything we do. With this record, though, we're exploring the sounds we've haven't touched upon as often. It's the deepest we've ever gone into our influences, and the widest range of sounds we've ever tied together."
DACAMERA Presents
Dafnis Prieto Big Band
@Wortham Center
Brown Theatre
Saturday 8/21/2021 8:00 PM
Cuban drummer Dafnis Prieto won the Grammy Award for Best Latin Jazz album for his recording with his newest project, the Dafnis Prieto Big Band. Back to the Sunset was called "one of the best recordings of the year" by the editors of DownBeat. Since making his DACAMERA debut and earning a MacArthur "Genius" grant, Prieto has racked up rave reviews, prestigious commissions and multiple Grammy and Latin Grammy nominations.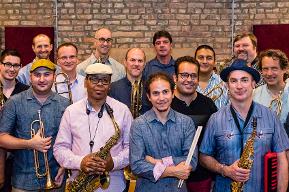 Since his arrival in New York City at the tail-end of '90s, Cuban immigrant Dafnis Prieto has enjoyed a reputation for being a flexible and broad-minded drummer, percussionist, composer, and arranger who can handle post-bop and Latin jazz as well as the occasional avant-garde gig.
Prieto brings a long list of influences to his playing, and they range from Art Blakey and Elvin Jones to Latin greats such as Ray Barretto, Mongo Santamaria and Tito Puente. Blakey, it should be noted, has not only influenced Prieto's playing but also, his bandleading/arranging outlook. Some of Prieto's arrangements show a definite awareness of Blakey's Jazz Messengers, and Prieto has also been influenced by the bandleading and arranging of pianist Eddie Palmieri (who is a huge name in both salsa/Afro-Cuban music and Latin jazz).

Born in 1974, Prieto grew up in Santa Clara, Cuba -- a small town about 150 miles from Havana. Prieto studied both guitar and percussion as a pre-teen, and after leaving Santa Clara, he moved to Havana to attend the National School of Music (where he concentrated on Afro-Cuban and classical music but became increasingly interested in jazz). One of the musicians Prieto played with when he was still living in Cuba was Canadian saxophonist Jane Bunnett, who invited him to perform in North America as part of her group. Prieto was 25 when, in 1999, he decided to make New York City his permanent home. The early 2000s found Prieto being employed as a sideman by several well-known musicians, including Eddie Palmieri, pianist Michel Camilo, guitarist Carlos Barbosa-Lima, vibist Dave Samuels (of Spyro Gyra fame) and pianist Arturo O'Farrill (son of Chico O'Farrill). the material.

Many of the musicians he played with after settling in the Big Apple favored very straight-ahead jazz, although Prieto also appeared in some avant-garde settings with saxophone explorer Henry Threadgill. It was also during the early 2000s that Prieto formed his own quintet, whose members included trumpeter Brian Lynch (one of the many people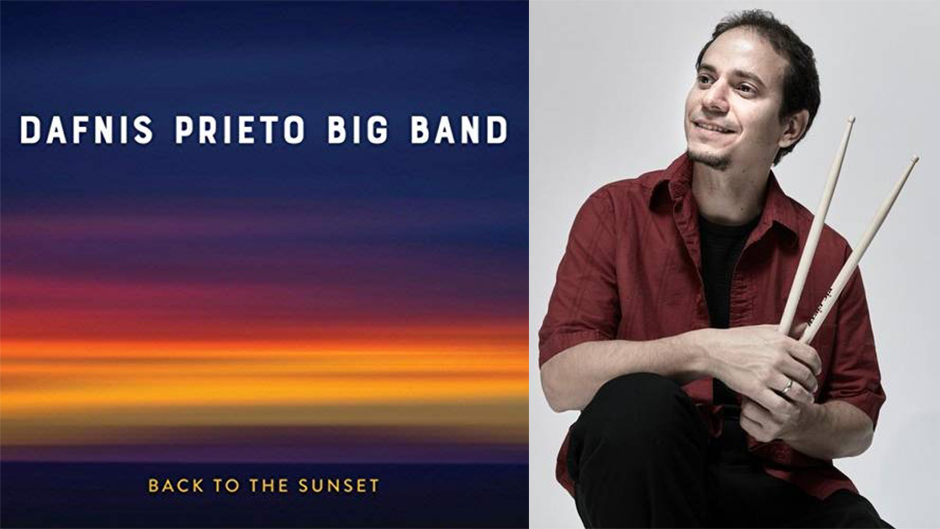 who passed through Art Blakey's Jazz Messengers), saxophonist Peter Apfelbaum, acoustic bassist Hans Glawischnig and Venezuelan pianist Luis Perdomo. About the Monks, Prieto's first album a leader, was given a February 2005 release date by the independent Zoho Music; in addition to producing and arranging the album, Prieto wrote all of
Wortham Theater Center
501 Texas Avenue
Houston, Tx 77002
Directions (Map)
713-524-5050
Saturday 8/21/2021 10:00 PM
En Vogue, current members Cindy Herron-Braggs, Terry Ellis and Rhona Bennett are recognized as one of the top 5 highest selling American female music groups in history. The group has sold over 20 million albums to date. This weekend En Vouge make their way downtown to Rise Rooftop.

Their effortless transition into the digital age, complemented by their effortless chic, has garnered the group over 30 million streams and 26 million-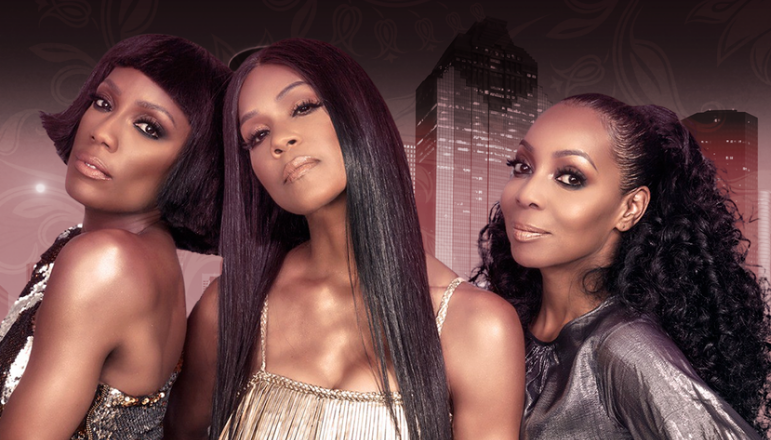 plus YouTube views on their Top 6 hit singles alone; smashes such as Hold On, Free Your Mind, Never Gonna Get It, Giving Him Something He Can Feel, Don't Let Go, and Whatta Man (feat. Salt N Pepa).
April 2018 marked the group's most diverse work yet with the release of "Electric Café."
"We were just looking for a vibe," says founding member Cindy Herron-Braggs of the group's first studio album since 2004. "In the beginning, we were feeling that electronic dance sound, but then the music started to evolve creatively." Electric Café features collaborations with some of today's most sought-after producers and artists, including Ne-Yo, who penned the lead single Rocket with production by Curtis "Sauce" Wilson and Raphael Saadiq, who wrote and produced the smoking hot track, I'm Good.

Known for their show-stopping performances, En Vogue stays in demand. 2018 kicked off with a European tour hitting Dublin, Ireland followed by shows throughout the United Kingdom, Holland, and Germany.
"There has never been a time when we didn't have a show on the books," says co-founding member Terry Ellis. "We're blessed to have a global fan base that gives us so much love, so much genuine enthusiasm, every time we walk out on that stage."
The ladies attribute their stellar figures and age-defying looks to a primarily plant-based diet and vigorous fitness routine. For them, the ability to consistently deliver high-energy performances is paramount; it is also what keeps their legions of fans wanting more. Simply put, "We just love our craft," says Cindy Herron-Braggs.
While the seasoned songbirds stay connected to their R&B roots, their appreciation for diverse musical genres is reflected in their new project. "We love the authenticity of Hip Hop and the fusion of old school rhythm with a contemporary sound," says Rhona Barrett.
When not on the road, they donate their time to philanthropic causes such as The HollyRod Foundation, which provides medical, physical, and emotional support to families living with autism and individuals battling Parkinson's disease. They also support non-profit organizations that rescue victims from human trafficking and provide them with educational and job training.
Since their debut, En Vogue has set the standard for female R&B/Pop groups and promise to continue that tradition into the future for a new legion. Their appeal is timeless; and in a world full of 'one-hit' wonders, that makes their new collection of music – timely.
Rise Rooftop
2600 Travis St Suite R
Houston, TX 77006
Directions Map)
(832) 767-0513
Keisha in Concert
@Bayou Music Center
Saturday 8/21/2021 8:00 PM
Singer, songwriter, and actor Keisha makes her way to Live Nation's Bayou Music Center this weekend with special tour guest Jessica Anne Newham, a.k.a. Betty Who.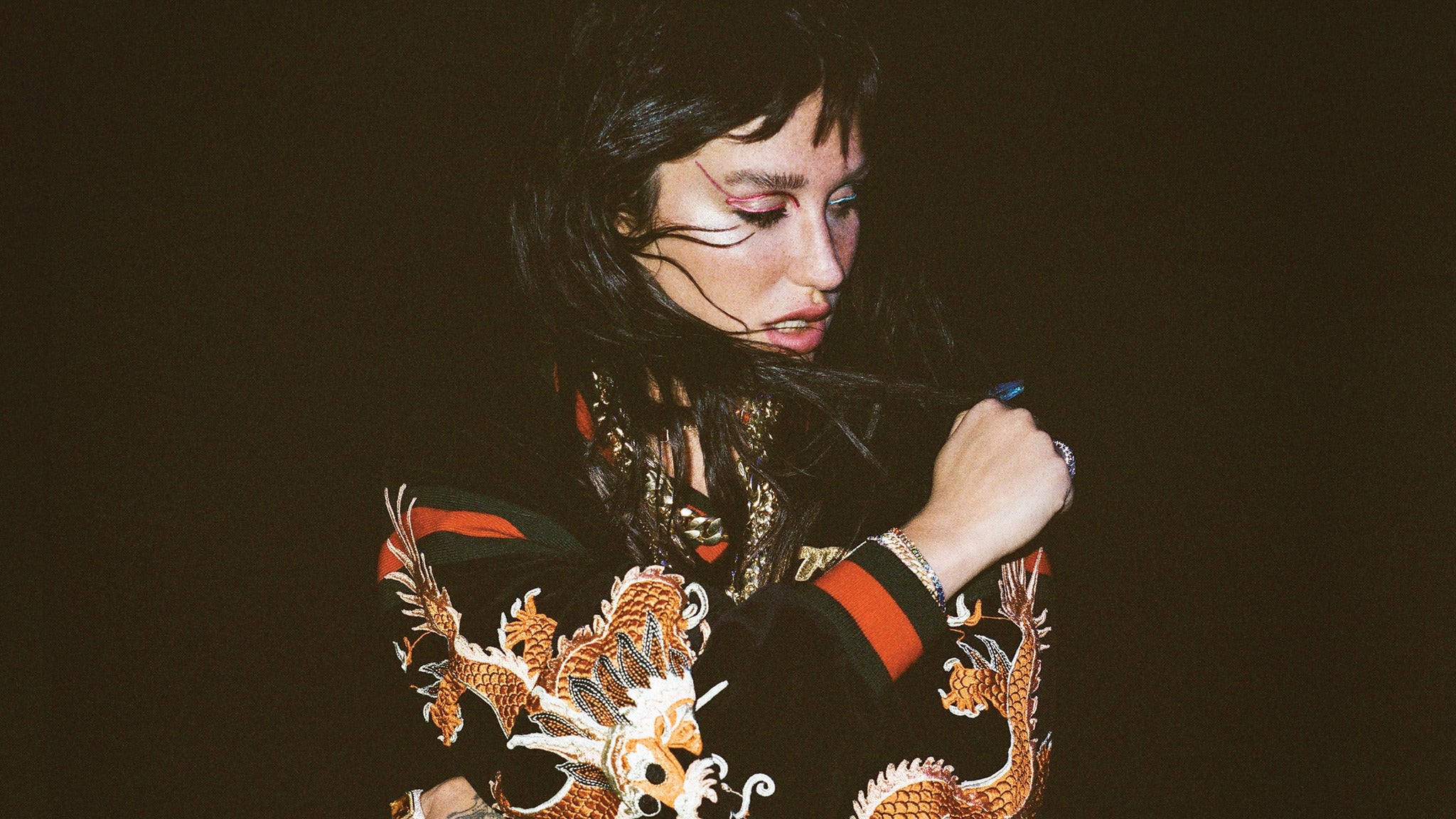 The at (many) times suffering artist says she has been influenced by various genres and artists, such as, Madonna, Queen, the Rolling Stones, the Killers, Neutral Milk Hotel, the Black Eyed Peas, Gwen Stefani, Casiotone for the Painf, Sully Alone, Janet Jackson, Michael Jackson, Gary Glitter and Beck. She credits her straight forward story-based lyrics to her love for the honest story telling style of country music.
"While shaking my ass at the stroke of midnight, ringing in the new year, new decade, with my new album coming this month, I thought to myself, 'Damn. I think the best medicine for happiness and having a beautiful life is to celebrate it while I have it, with the people I love most. And ummm…shake my ass. As often as possible.' So…this is my HIGH ROAD TOUR announce!!! If you wanna come shake ur body and hear the new jams LIVE, this is the place to do it! And, on the HIGH ROAD TOUR, you will have not 1, but 2 grand supreme expert body movers - BIG FREEDIA and YOURS TRULY - ME!!!!! Come see us on tour this Spring!!!!!!"

On March 31, 2020, Kesha announced that she had to postpone the tour due to the COVID-19 pandemic and that new dates would be announced later. Instead of being joined by New Orleans' Big Freedia, it will be Australia's Betty Who.

'High Road' has already been praised as "shaping up to be her most eclectic album to date" (Idolator). The raucous church choir-backed lead single "Raising Hell" (Big Freedia) was called "a gift from the heavens" (Bustle) that "preaches the gospel of partying" (Rolling Stone), kicking off a new musical era which captures both the wild spirit of her legendary party anthems and the heart of her GRAMMY-nominated 2017 'Rainbow' album.
This weekend at Bayou Place on the music center its Keisha with her guest Betty Who.
Bayou Music Center
in Bayou Place
520 Texas Ave
Houston, TX 77002
Directions (Map)
Phone: (713) 230-1600
White Oak Celebrates
Five Years!
Saturday 8/21/2021 7:00 PM

White Oak Music Hall this weekend celebrates five years opening on Houston's North-side, off of I-45 just past Little White Oak Bayou.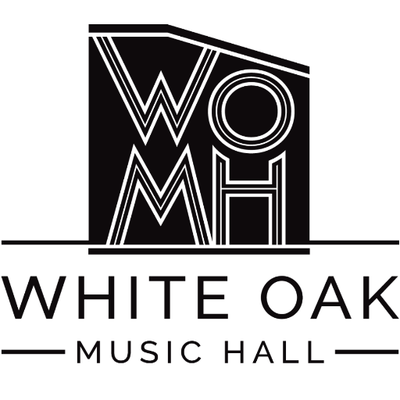 On Saturday, August 21, fans of the venue are invited to a special event featuring a range of musical acts including Ruckus, Marley Moon, hip-hop artist iLL LiaD and a special guest DJ set by Open Source co-founder, Hiram.

"We started with just a vision to take live music in Houston to another level, but with the support of artists, patrons, staff, investors, sponsors, and the City of Houston, we have weathered many challenges," says Jagi Kaital, White Oak's Managing Partner and Principal in a statement. This anniversary celebration is just a small way of saying thank you as we continue to build upon the foundation we've established for years to come."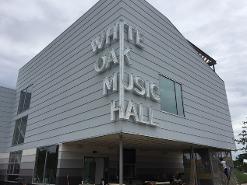 Classic Albums Live Presents
Fleetwood Mac Rumours
@Miller Outdoor Theatre
Saturday 8/21/2021 8:30 PM
Classic Albums Live returns to the Miller stage to recreate one of the best-selling albums of all time, Fleetwood Mac's Rumours, note for note, cut for cut!
A Miller favorite, Classic Albums Live lives up to its stellar reputation of performing hit albums exactly as you remember. Fleetwood Mac's Rumours, released in 1977, it is one of the best-selling albums of all time and a won the 1977 Grammy for Album of the Year.

Classic Albums Live is a concert series based in Toronto, Ontario, in which musicians perform a classic rock album in its entirety. The series was founded in 2003 by Craig Martin, a musician who had previously produced a series of boutique cabaret shows as well as composed music for television and film.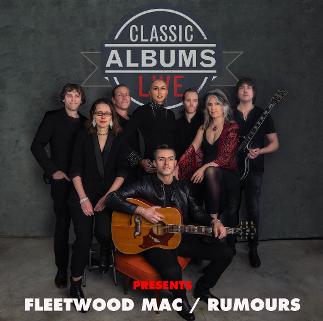 The musicians go to great lengths to faithfully recreate every sound on the original album. They have performed with orchestras, sitarists, choirs and schools. The shows are treated like recitals with the album being performed in its entirety followed by a 'greatest hits' set of the featured artist.
Miller Outdoor Theatre is LIVE on stage and online! You can choose to watch on their website on their YouTube Channel (click here) or Facebook (click here).
Get free tickets on line click here

Miller Outdoor Theatre
inHermann Park
6000 Hermann Park Dr
Houston, TX 77030
Directions click here
(832) 487-7102
This performance will not be live streamed.
This August at Houston's Improv
Conversations
with Kam & Leroy
@Houston'sImprov
Saturday 8/21/2021 4:00 PM

Reality TV Power Couple Kam Williams and Leroy Garrett from MTV's The Challenge, The Real World & Are You the One take the stage for an intimate (but funny) conversation about life and love, on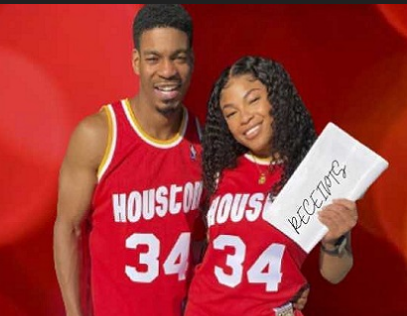 and off the screen. Come and meet Kam & Leroy, hear about their TV experiences, ask a burning question during the Q&A and even hang with them during the Meet & Greet. General Admission tickets include the live stage show. VIP Tickets include a Pre-Show Meet & Greet
and Exclusive Show Poster.

Kam Williams: Born in Jamaica, Kam made her debut on dating show Are You The One, which led her to The Challenge where she instantly became a fan-favorite. Known affectionately as "Killa Kam", she quickly made a name for herself by tearing through the competition, making 3 finals in her first 5 seasons. The second place purse on Double Agents was nice, but the real prize for Kam was finding love on the The Challenge. Fans have loved watching Kam and Leroy's relationship develop on and off screen, all while the two of them kick ass on the show at the same time. Kam is also known for her amazing style, gorgeous wigs and unmatched mind for the game.

Leroy Garrett: Having just completed his twelfth season of The Challenge, Leroy is a MTV veteran who made his debut all the way back in 2011 on Real World: Vegas. He has always been well-liked, both by his peers and the fans. His infectious personality and loyalty to his friends and allies has made him the guy you'd most like to hang out with. Now's your chance! He says he is retired from competing on The Challenge, but when it comes to his life with Kam and their time connecting with their fans, the ride is just beginning.
Saturday 8/21/2021 7:00 & 9:45PM
Bryan Callen is an actor, comedian, and podcaster. He is best known for his recurring role as "Coach Mellor" on ABC's Schooled and The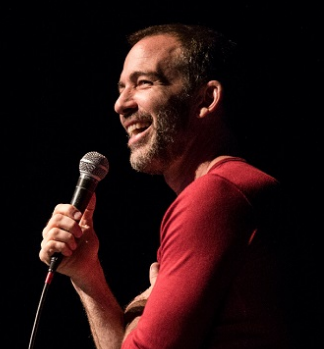 Goldbergs and as one of the original cast members of MadTV. Callen has also appeared in TV and films including Kingdom, Hangover 1 & 2, Ride Along, Sex and the City, Old School, Entourage, Californication, and many more.
A veteran Headliner, Callen performs in theaters and comedy venues across the world. His third one-hour comedy special, "Complicated Apes", topped the iTunes charts upon its release in March, 2019 and can be found on Amazon Prime.
Callen is known for being the co-host of the top-rated iTunes podcasts The Fighter and The Kid and Big & Hungry, as well as Conspiracy Social Club AKA Deep Waters, which can be found on Patreon.

Family Magic & Comedy
For All Ages
Carter Blackburn


Saturday 8/28/2021 2:00 PM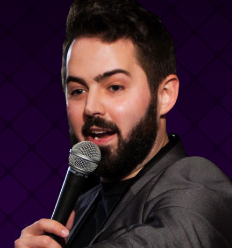 Carter Blackburn's magic and comedy creates a memorable afternoon for the entire family! With a mixture of high energy magic, illusions, juggling, sleight of hand, danger, and lots of audience interaction you will want to come back time and time again to experience this showstopping production.
Carter is a seasoned entertainer who has performed for thousands of audiences across the US. He has mesmerized celebrities, athletes, and has even been invited to perform for Congress on Capitol Hill. Today, the Houston Improv is the exclusive venue where you can see his performances.
This show is appropriate for all ages and will leave the adults with as much wonder as the kids.
The Improv
7620 Katy Freeway Space
455 Houston, TX 77024
Directions
Buy tickets over the phone:
713-333-8800
Lyrics on the Lawn Featuring
The Leslie Lugo Band
Friday, August 20, 2021 7:30 PM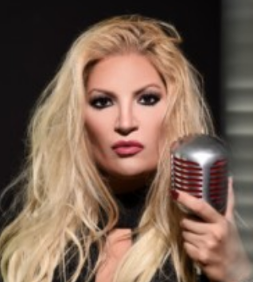 Band leader Leslie Lugo is a Grammy and Latin Grammy recognized singer/songwriter with over 30 years experience in the business. Her band members have traveled, performed, or recorded with latino all Stars such as India, Luis Enrique, Oscar D Leon, El Canario, Ricardo Montaner, Juan Gabriel, Cristian Castro, Emilio Estefan, Julio Iglesias, Eddie Santiago, Tito Nieves, Juan Luis Guerra, Jerry Rivera, and many more.
Come out to enjoy a wide variety of music styles from pop, rock, jazz, funk, blues & country to authentic Latin music, Salsa, Merengue, Cumbia, bachata, Reggaeton, Tejano and more!

Sugarland Town Square
Located at Highway 6 and U.S. 59
Sugar Land, TX 77479
Directions (Map)
281-242-2000


Ticket to Brazil
Raquel Cepeda Ensemble + Sambabom Brazilian Show
Saturday, August 21, 2021 7:30 PM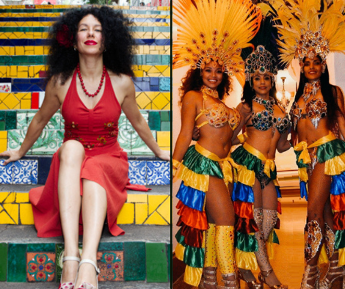 Hop in, we're taking a trip to Brazil! Houston jazz vocalist Raquel Cepeda and her ensemble will present an intoxicating evening of Brazilian Jazz along with an entertaining performance from the Sambabom Dancers.
Raquel Cepeda is a Jazz singer and songwriter who brings the best styles and rhythms from around the world to the refined language and aesthetics of Jazz. Her latest album "Passion" was nominated for best jazz album at the 2020 Pepsi Music Awards and remained in the #1 position of the Roots Music Report Jazz chart for 8 consecutive weeks. Sambabom is an exciting Brazilian entertainment group specializing in authentic Samba Shows from Rio. Throughout their performances, Sambabom provides a fusion of various dance styles, while focusing on preserving the roots of the Samba Carioca.
Sugarland Town Square
Located at Highway 6 and U.S. 59
Sugar Land, TX 77479
Directions (Map)
281-242-2000

Town Square
Tribute Van Halen
Friday, August 27, 2021 7:30 PM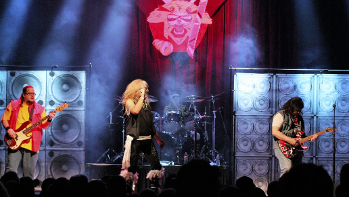 Many music critics credited Van Hlen with "restoring hard rock to the forefront of the music scene", Van Halen was known for its energetic live shows and for the virtuosic talent of its lead guitarist, the late Eddie Van Halen. The band was inducted into the Rock and Roll Hall of Fame in 2007
Get ready to rock! This top-notch Van Halen Tribute Band plays the best of Van Halen and the 80's! The musicfrom the DLR era albums with a few surprises thrown in for the die hard VH fans and other rock and roll cover music and general cover tunes.

Sugarland Town Square
Located at Highway 6 and U.S. 59
Sugar Land, TX 77479
Directions (Map)
281-242-2000


The Art Museum of Texas
@Sugraland Town Square
Established in 2020, Art Museum TX is a not-for-profit institution in Fort Bend County,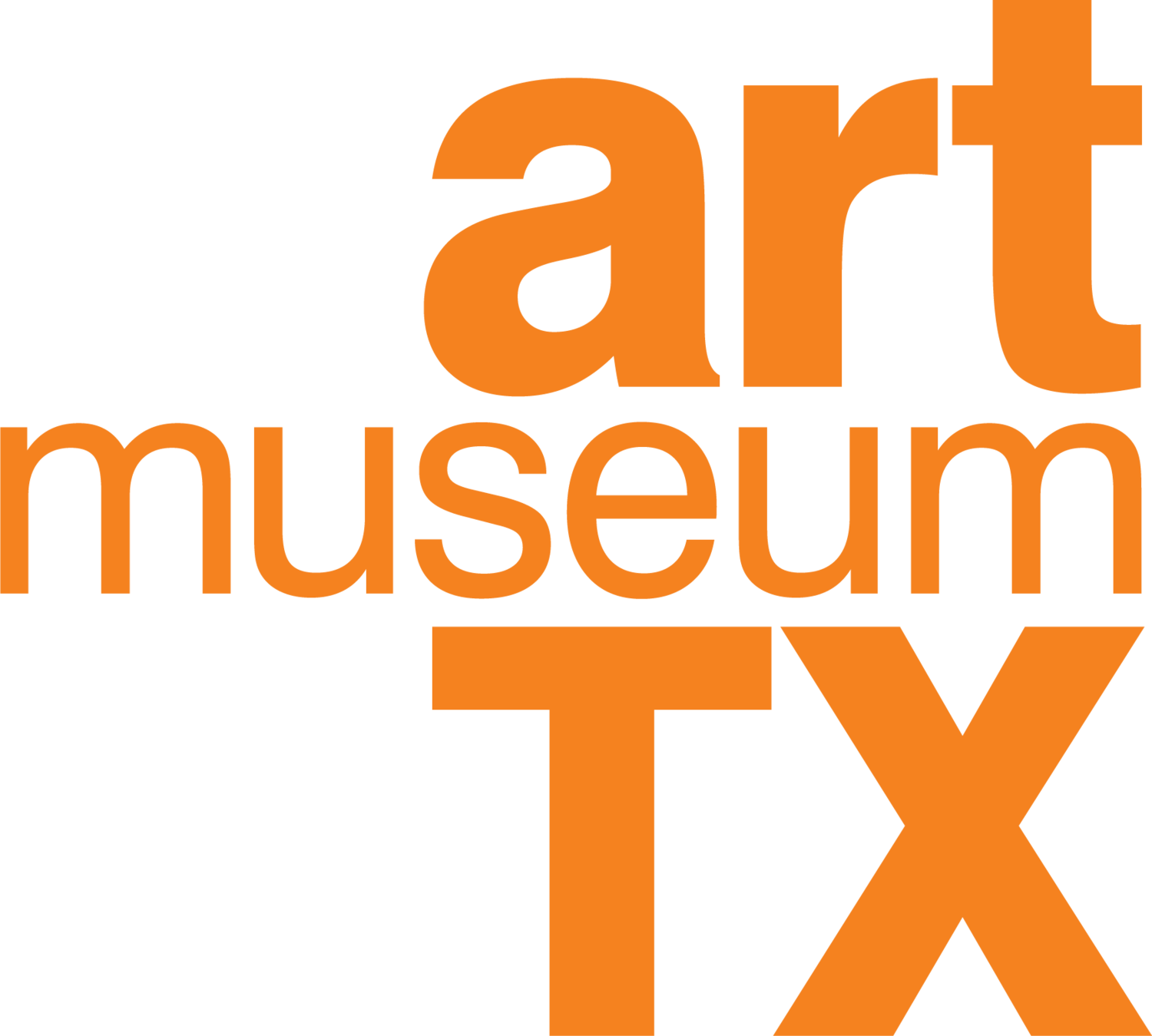 Texas, dedicated to presenting the region's contemporary art to the public. Art Museum TX provides an interchange for visual arts of the present and recent past, presents new directions in art, strives to engage the public, and encourages a greater understanding of contemporary art through education programs.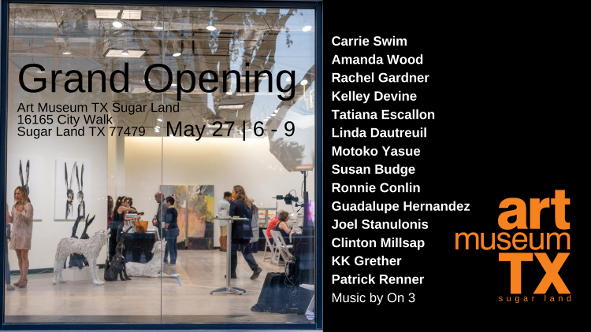 Art Museum TX is a museum dedicated to reaching our Fort Bend area population from one end of the region to the other, reaching throughout the surrounding areas and growing a wider audience. Art Museum TX is introducing art to so many. We bring art to YOU by opening our art space where YOU already frequent! We are in THE NEIGHBORHOOD!
Art Museum TX
16165 CITY WALK
SUGAR LAND TX 77479
Directions
Admission Free
Suggested Donation $5.00
Houston's Online Weekend Entertainment Guide
Looking for that Saturday weekend event and can't find it
try our custom "Google Search"