Saturday August 28th, 2021
Weekend Saturday is updated continuously


Marc Anthony
Pa'lla Voy Tour
@Smart Financial Center
Saturday 8/28/2021 8:00 PM

Latin salsa king, Marc Anthony makes his way to Sugarland in concert at Smart Financial Center this weekend. It is his Pa'lla Voy Tour. The tour began last night in San Antonio.
Anthony has sold tens of millions of recordings, won multiple Grammys, Latin Grammys, and dozens of other awards.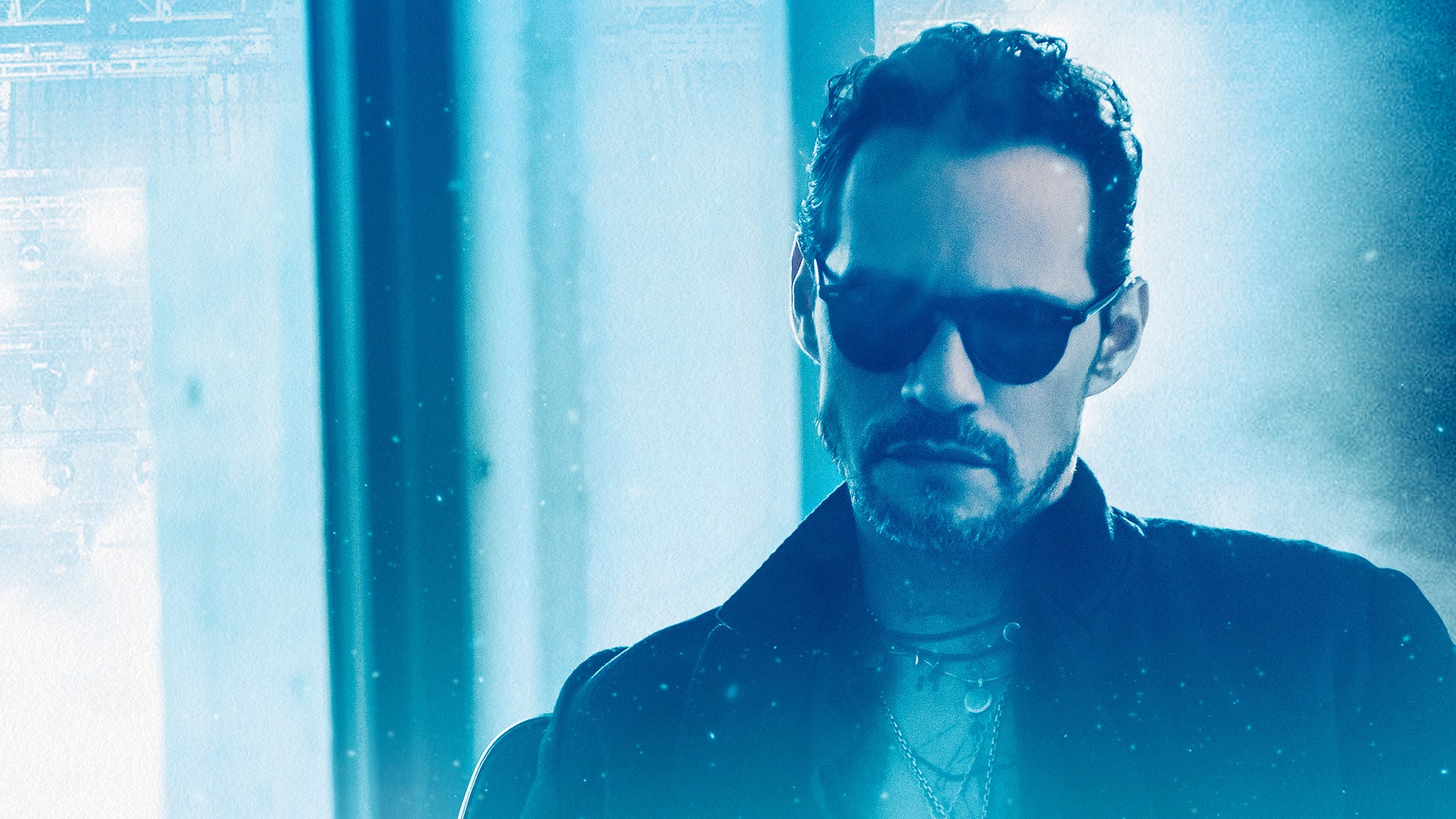 Billboard Magazine.com reports, "This year's trek will reunite Anthony with fans following his 2019 Opus Tour that saw him perform around the globe up until the COVID-19 imposed lockdown. One of the highest-grossing touring acts in the Latin realm, in 2019, Anthony sold 233,962 tickets in the U.S. alone and grossed $25.4 million from just 24 shows, according to figures reported to Billboard Box score."
AllMusic.com in Anthony's bio says, "Instructed in music theory and composition by his father, Anthony grew up listening to Latin musicians including Rubén Blades, Hector Lavoe, and Willie Colón, and contemporary pop recordings by Air Supply and José Feliciano. At age 12, Anthony and his sister were discovered by David Harris, a producer of demos and commercials; Anthony was hired to sing background on several productions. His songwriting skills became evident, and an early composition, "Boy, I've Been Told," became a Top 40 hip-hop hit for school friend Safire. Anthony subsequently sang background vocals on Safire's debut album and sang on albums by the Latin Rascals and Menudo."
Anthony's record label in 2013, issued "Vivir Mi Vida," which topped Billboard's Latin Songs chart for 18 straight weeks, making it the longest-running number one salsa single of all time. His highly anticipated return-to-salsa album, 3.0, was released in July, his first release of original tropical material in nearly a decade. The album received a Latin Grammy for Recording of the Year. "Vivir Mi Vida" has over a billion views on YouTube.
This weekend its Marc Anthony's Pa'lla Voy Tour at Smart Financial Center.
Harlem Globetrotters
Fertitta Center
on the University of Houston campus.
Go to https://www.uh.edu/fertitta-center/ for more information.
Sat Aug 28, 2021 2:00 PM & 7:00 PM
3422 Cullen Blvd, Houston, TX 77204
Directions (map)
NateWantsToBattle
with CG5, Vespera
and Boy Hero
White Oak Music Hall Downstairs
Saturday 8/28/2021 7:00 PM
A popular voice actor, musician, gaming commentator, and YouTube star, NateWantsToBattle is the nom de plume of Richmond, Virginia native Nathan Sharp.

This weekend Sharp will make his way to White Oak Music Hall in their down stairs forumn.
Sharp launched his popular YouTube channel in 2012, where he performs original songs about video games and cover songs from popular anime games in English. Sharp has also released albums under the moniker including Mangled, 2016's Songs of Time, and 2017's Sandcastle Kingdoms. Another full-length, Paid in Exposure, arrive in 2018 and hit number 11 on Billboard's Top Heatseekers chart.
Sofía Niño de Rivera
Lo Volvería a Hacer
@HOB Houston
Saturday 8/28/2021 8:00 PM
Sofía Niño de Rivera is one of the most famous Latin American comedians, a pioneer in the stand-up comedy genre in Mexico.
This weekend de Rivera will be in GreenStreet at Houston's HOB.
She began this journey eight years ago after retiring from publicity and taking a huge step in her life to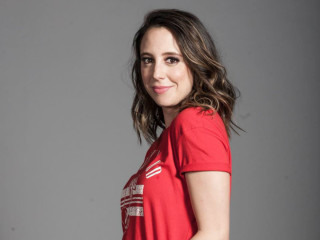 dedicate full time to her greatest passion in life: see reality through humor. Niño de Rivera has two Netflix specials to her credit: 2016's "Expuesta" (exposed) and 2018's "Selección Natural" (Natural Selection).
Comedian Sofia Niño de Rivera is one of the pioneers of Mexico's stand-up comedy scene< "I was able to set my own rules from the beginning," de Rivera told LA Times.com two years ago.
One of these pioneers, and the first woman to find major recognition in the Mexican stand-up space, was Sofía Niño de Rivera, often cited as a mentor to other comics in those early days.
Since the genre was still such a novelty, Niño de Rivera suggests that the challenges she faced as a woman in the field were minimal, since it wasn't yet a male-dominated space — it wasn't dominated by anybody. "Being one of the first women doing it here, I was able to set my own rules from the beginning," she explained.
HOB Houston
in GreenStreet
1204 Caroline St.
Houston, TX
(888) 402-5837
Directions (Map)
Soccer
Houston Dynamo vs. Minnesota United FC


Preseason NFL
The Houston Texans take on the Tampa
Buccaneers for the first Preseason home game of the season!
Saturday 8/29/2021 7:00 PM
NRG Stadium
8825 Kirby Drive
Houston, TX 77054
Directions (Map)
Marty Stuart and His Fabulous Superlatives
Garrett T. Capps
@The Heights Theatre
Saturday 8/28/2021 8:00 PM
With legends like George Jones, Johnny Cash and Merle Haggard all passed on, country music purists often echo the question Jones himself asked: "Who's going to fill their shoes?" The answer, in part, is Marty Stuart.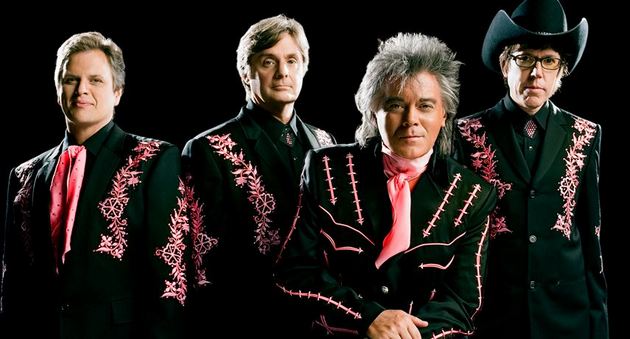 This weekend Stuart and His Fabulous Superlatives make their way to Northwest Houston's The Heights Theatre on 19th Street in The Heights
While he's too gracious to admit it himself, the Grammy-winning singer, songwriter and musician is living, breathing country-music history. He's played alongside the masters, from Cash to Lester Flatt, who discovered him; been a worldwide ambassador for Nashville, Bakersfield and points in between; and safeguarded country's most valuable traditions and physical artifacts. Including its literal shoes: Stuart counts the brogan of Carter Family patriarch A.P. Carter and an assortment of Cash's black boots among his vast collection of memorabilia.
But most importantly, Stuart continues to record and release keenly relevant music, records that honor country's rich legacy while advancing it into the future. Way Out West, his 18th studio album, hits both of those marks. Produced by Mike Campbell (of Tom Petty and the Heartbreakers), the album is a cinematic tour-de-force, an exhilarating musical journey through the California desert that solidifies Stuart as a truly visionary artist.

Opening with a Native American prayer, a nod to Stuart's affinity for the indigenous people, particularly the Lakota, Way Out West transports the listener to the lonely but magical American West. It is, in its own way, musical peyote.
"If you go and sit by yourself in the middle of the Mojave Desert at sundown and you're still the same person the next morning when the sun comes up, I'd be greatly surprised," says Stuart. "It is that spirit world of the West that enchants me."
Specifically the promised land of California. Growing up in Philadelphia, Mississippi, Stuart was taken by the mystique of the Golden State: the culture, the movies and especially the music. "Everything that came out of California captivated my kid mind in Mississippi," he says. "It seemed like a fantasy land. Way Out West is a love letter to that."
As such, the album could only be recorded there, and Stuart, with his longtime backing band the Fabulous Superlatives, decamped for California. They recorded half of the album at Capitol Records and the rest at Campbell's M.C. Studio, a gritty space with a vibe all its own. Much of the early Heartbreakers music was recorded at Campbell's and that primal rock & roll energy is palpable throughout Way Out West, reinforced by Capitol's own rock history: the Hollywood studio birthed iconic records like the Beach Boys' Pet Sounds and the country-rock of Glen Campbell's Wichita Lineman. Way Out West, with its atmospheric production, evokes those classics, as well as cowboy records like Marty Robbins' Gunfighter Ballads and Trail Songs and Cash's The Fabulous Johnny Cash, one of the first albums Stuart ever owned.
"This is a California record, and I knew that when I emerged from the studio at night, I wanted to see palm trees and breathe that desert air," says Stuart.
Listeners too can feel the warmth of those Santa Ana winds over the album's 15 tracks, a collection of newly written originals, instrumentals and rare covers like the Benny Goodman-penned "Air Mail Special," and "Lost on the Desert," once recorded by Johnny Cash.
"I asked Johnny about that song when I was in his band, and he said the only thing he remembered about it was changing some words," laughs Stuart. "But Way Out West just as easily could have been titled Lost on the Desert."
The idea of losing oneself runs through Way Out West, with the title track both a spiritual adventure and a cautionary tale – Stuart wraps up the travel ballad with a spoken aside about his own bad trips with pills.
Los Chicos del 512
The Selena Experience
@Miller Outdoor Theatre
Saturday 8/28/2021 8:30 PM
It is a mind-blowing experience and the closest you can get to live a Selena concert. Simply, the best Selena tribute band out there! All of its band members have lived and played to the remarkable music that Selena brought to us for at least 15 years. After living through her music, they wanted to have an opportunity to bring this incredible show to all of her fans. For the past two years, they have performed this amazing experience to Selena fans across the country.
These musicians came together and orchestrated an extraordinary show that will have you back in 1995 within seconds of their first song. Los Chicos del 512 will bring to you the finest Selena tribute that you can possibly imagine. Now, get ready to sing, dance and relive Selena!

"Keila Martinez, born in San Luis, AZ.she started developing her music skills In the early years, with the distinguished and award winning Gadsden School District #32 Marching Band, playing trumpet, and in the Mariachi Gadsden where she sangand played violin. Mr. Castro, the Music Teacher through his passion in music was able to pave the way and provide an example to Mrs. Martinez, which helped her realize her own love for music along with the Mariachi Teachers.
Involvement in these musical programs gave Keila the opportunity to attend The Tucson International Mariachi Conference as well as The Guadalajara International Mariachi Conference. It is through these enriching opportunities that Keila was motivated to strive for success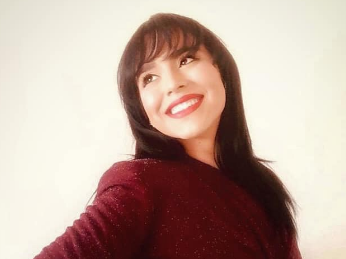 and continue excelling academically. As a first generation college graduate, and daughter of hard working parents in the Agricultural Industry, Mrs. Martinez firmly believes that each student is born with the power to succeed, and teachers, counselors, and dedicated school staff can help students find the key to realizing their full potential.
Miller Outdoor Theatre is LIVE on stage and online! You can choose to watch on their website on their YouTube Channel (click here) or Facebook (click here).
Get free tickets on line click here

Miller Outdoor Theatre
in Hermann Park
6000 Hermann Park Dr
Houston, TX 77030
Directions click here
(832) 487-7102
This August at Houston's Improv
KevOnStage
Slightly Problematic Tour (take 2)
@The Improv Houston

Saturday 8/28/2021 7:00 PM& 9:30 PM*
Sunday 8/28/2021 7:30 PM & 9:45 PM
KevOnStage honed his comedic skills while growing up as a military kid. Who knew that the humor and quick wit he used to keep up with his naturally funny family and to quickly make friends as they moved from city to city, would one day turn into a successful career?

This weekend the comedian/Internet personality make his way to Houston's Improv in the Marq-E Entertainment Center on the Katy Freeway.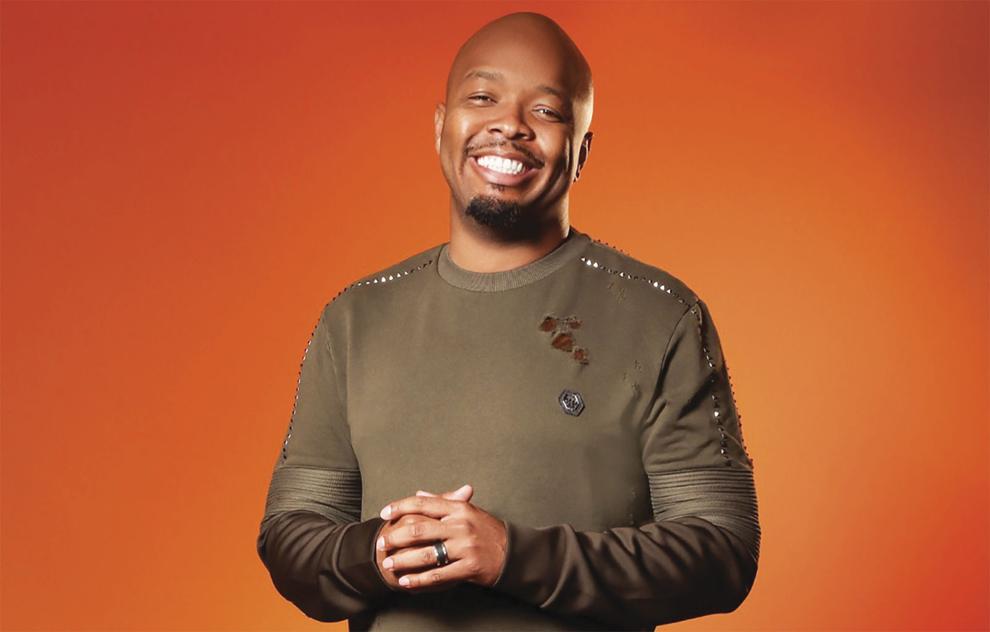 Over time, with a comedy style deeply rooted in faith, family, and over-all relatability, KevOnStage has made quite a name for himself on social media! His hilarious content across the various platforms has garnered him hundreds of thousands of followers, millions of views, and subsequently allowed him the chance to flourish in the world of entertainment by writing, directing, and producing for tv and film, helping to grow a booming digital media company, developing and hosting several popular podcasts, and even independently producing The Real Comedians of Social Media tour which sold out over 50+ cities, worldwide, 2 years in a row. Stay tuned as KevOnStage continues to build his empire and become a household name!
* [The venue reports these shows are sold out]
Family Magic & Comedy
For All Ages
Carter Blackburn


Saturday 8/28/2021 2:00 PM

Carter Blackburn's magic and comedy creates a memorable afternoon for the entire family! With a mixture of high energy magic, illusions, juggling, sleight of hand, danger, and lots of audience interaction you will want to come back time and time again to experience this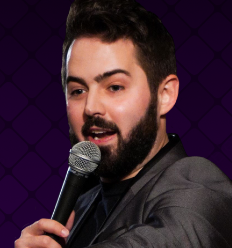 showstopping production.
Carter is a seasoned entertainer who has performed for thousands of audiences across the US. He has mesmerized celebrities, athletes, and has even been invited to perform for Congress on Capitol Hill. Today, the Houston Improv is the exclusive venue where you can see his performances.
This show is appropriate for all ages and will leave the adults with as much wonder as the kids.
Jon "Polar Bear" Gonzalez
@Houston Improv

Thursday 9/2/2021 8:00 PM
Jon "Polar Bear" Gonzalez is a stand up comedian, podcaster and entertainer living in the heart of Texas. After getting involved in the local comedy scene, Jon quickly found success through the release of multiple comedy skits which went viral receiving millions of views on Facebook and shortly after, TikTok.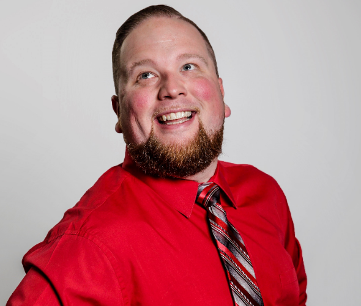 Since then Jon has toured all over the country performing his live standup show while also growing his fan base through TikTok and his weekly show on Facebook and YouTube. Make sure to catch Polar Bear's live show when he comes through your city. You won't wanna miss it!
The Improv
7620 Katy Freeway Space
455 Houston, TX 77024
Directions
Buy tickets over the phone:
713-333-8800
Town Square
Tribute Van Halen
Friday, August 27, 2021 7:30 PM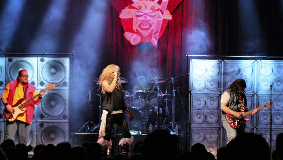 Many music critics credited Van Hlen with "restoring hard rock to the forefront of the music scene", Van Halen was known for its energetic live shows and for the virtuosic talent of its lead guitarist, the late Eddie Van Halen. The band was inducted into the Rock and Roll Hall of Fame in 2007
Get ready to rock! This top-notch Van Halen Tribute Band plays the best of Van Halen and the 80's! The musicfrom the DLR era albums with a few surprises thrown in for the die hard VH fans and other rock and roll cover music and general cover tunes.

Sugarland Town Square
Located at Highway 6 and U.S. 59
Sugar Land, TX 77479
Directions (Map)
281-242-2000


Tribute to George Strait
sponsored by Sewell Audi Sugar Land
Saturday, August 28, 2021 7:30 PM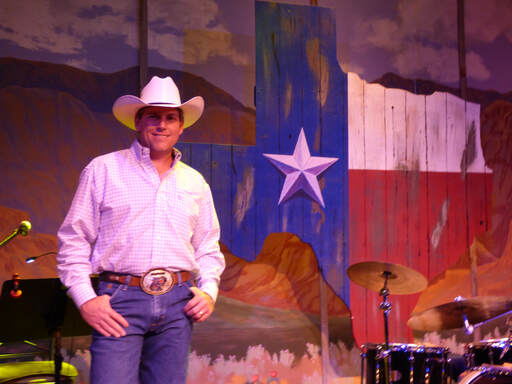 It's a tradition! Grab your two-steppin boots, pack up your lawn chairs and head to the Plaza for live country music from the amazing Tribute to George Strait. Having spent time at the Grand Ole Opry, Derek Spence shared the stage with folks including Shania Twain, Diamond Rio, Kenny Rogers, Trisha Yearwood, and Restless Heart.
Not only does he sing George's tunes, he looks like him, too! This is a concert you won't want to miss.
Derek Spence captures the look, sound, and mannerisms of "The King of Country" in such amazing detail, that even Texan's have a difficult time telling the difference.
Having grown up in Texas, with over 25 years of Entertainment experience as a performer (vocalist/guitarist), production manager, and director, Derek knows what it takes to make it an extremely "real" experience for all audiences.
Sugarland Town Square
Located at Highway 6 and U.S. 59
Sugar Land, TX 77479
Directions (Map)
281-242-2000

The Art Museum of Texas
@Sugraland Town Square
Established in 2020, Art Museum TX is a not-for-profit institution in Fort Bend County,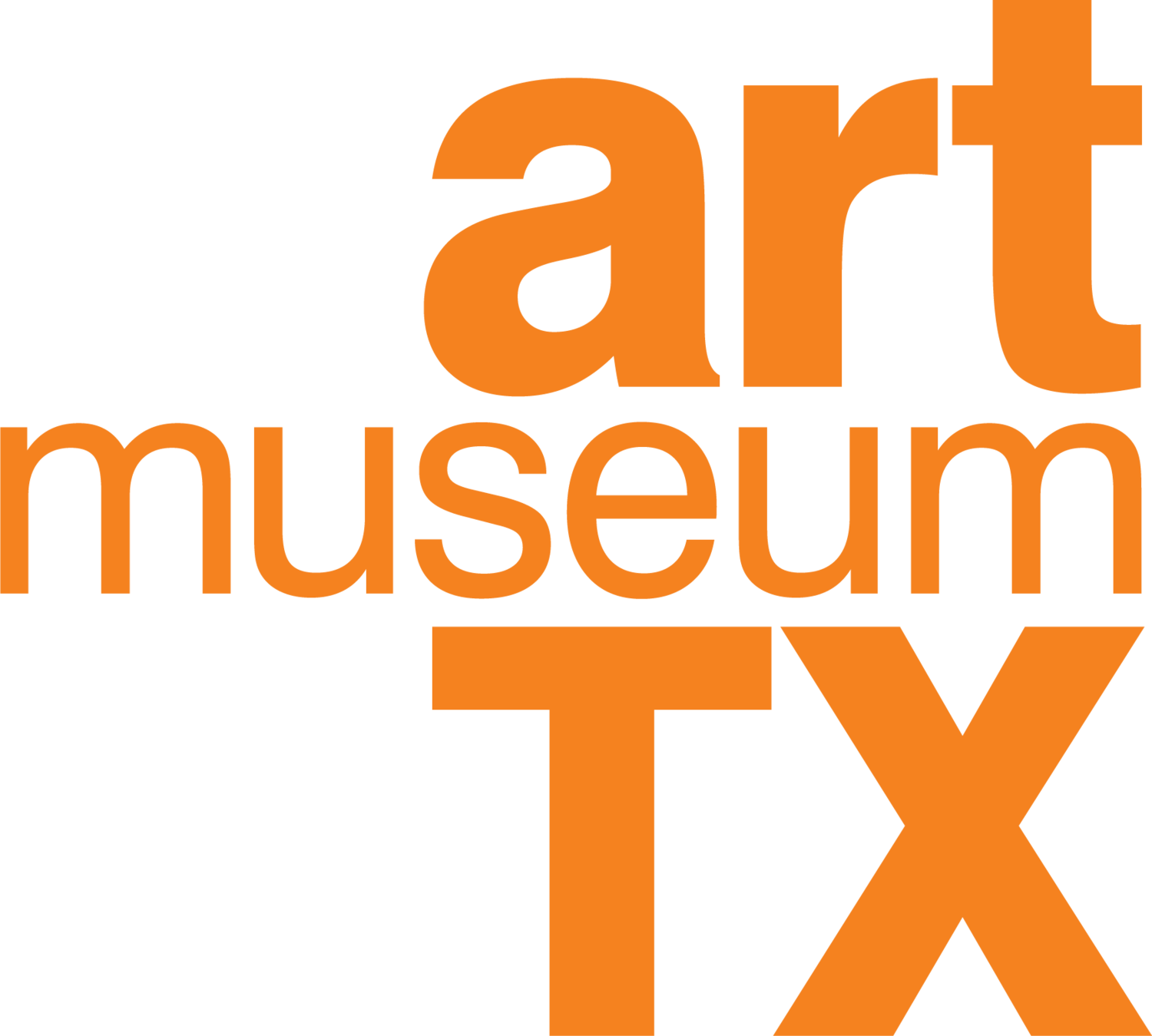 Texas, dedicated to presenting the region's contemporary art to the public. Art Museum TX provides an interchange for visual arts of the present and recent past, presents new directions in art, strives to engage the public, and encourages a greater understanding of contemporary art through education programs.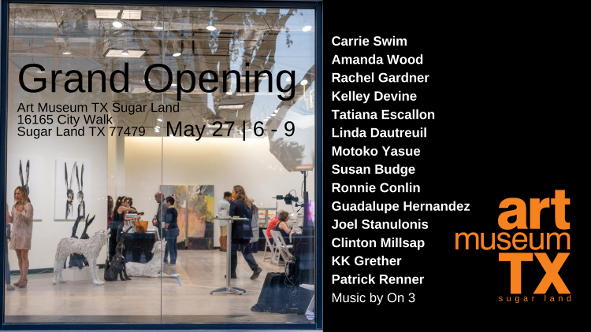 Art Museum TX is a museum dedicated to reaching our Fort Bend area population from one end of the region to the other, reaching throughout the surrounding areas and growing a wider audience. Art Museum TX is introducing art to so many. We bring art to YOU by opening our art space where YOU already frequent! We are in THE NEIGHBORHOOD!
Art Museum TX
16165 CITY WALK
SUGAR LAND TX 77479
Directions
Admission Free
Suggested Donation $5.00
Houston's Online Weekend Entertainment Guide
Looking for that Saturday weekend event and can't find it
try our custom "Google Search"