Saturday August 7th, 2021
Weekend Saturday is updated continuously


Cypress Hill & Atmosphere
@White Oak
Music Hall - Lawn

Saturday 8/7/2021 6:00 PM
Cypress Hill with Atymosphere make their way to Houston's White Oak Music Hall this weekend. The sound and groove of their music, mostly produced by DJ Muggs, has spooky sounds and a stoned aesthetic; with its bass-heavy rhythms and odd sample loops ("Insane in the Brain" has a blues guitar pitched looped in its chorus), it carries a psychedelic value, which is lessened in their rock-oriented albums.
"Anything can happen when Muggs, B-Real, and myself get together to record," affirms Sen Dog. "We were kids when we first got together. We've grown up as men now, but the chemistry is still the same. I can only describe it as the electric feeling when we first started and didn't have a record deal or anything—we just knew there was something between the three of us. Elephants On Acid was that. You have to listen to this as one piece of artwork. The last time I felt that way was Black Sunday. When we first came out in the nineties, we sounded like nobody else; we sounded like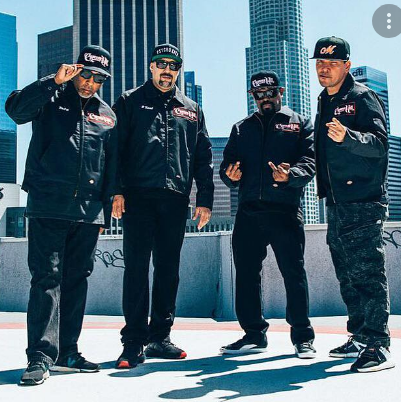 ourselves. This is another continuation."
For using rock/metal instrumentation the band is sometimes classified as a rap rock/metal rap group.The double album Skull & Bones consists of a pure rap disc (Skull) and a separate rock disc (Bones). In the live album Live at The Fillmore, some of the old classics were played in a rock/metal version, with Eric Bobo playing the drums and Sen Dog's band SX-10 as the other instrumentalists. 2010's Rise Up was the most radically different album in regards to production. DJ Muggs had produced the majority of each prior Cypress Hill album, but he only appeared on Rise Up twice. The remaining songs were handled by various other guests. 2018's Elephants on Acid marked the return of DJ Muggs, and the album featured a more psychedelic and hip-hop approach.
White Oak Music Hall
2915 N Main Street
Houston, TX 77009
Directions (Map)
Phone: (713) 237-0370
UFC
@Toyota Center

The main event will see Houston hometown hero and No. 2 ranked Derrick Lewis take on undefeated striking sensation and No. 3 ranked Ciryl Gane for the interim UFC heavyweight championship. In the co-main event, the greatest women's martial artist of all time graces the Octagon once again as UFC featherweight and bantamweight champion Amanda Nunes aims to retain her 135-pound title when she faces No. 6 ranked Julianna Pena. More info at www.toyotacenter.com.
Sat Aug 7, 2021 5:00 PM
1510 Polk St, Houston, TX 77002
Directions (map)
Dr. Seuss Experience
@George R. Brown Convention Center
Now through Sunday, August 15, 2021
See Below Admission Times

This Seuss-tacular sensory spectacle takes each guest on an awe-inspiring journey through nine different Dr. Seuss books, allowing each visitor a chance to magically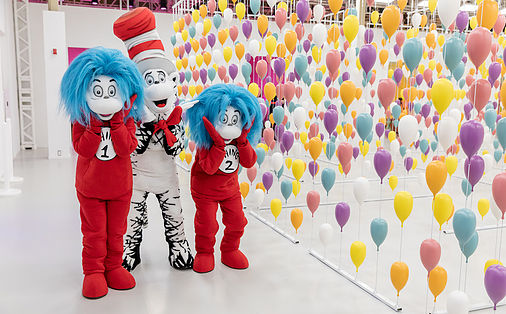 step into the pages of each of the books.
​This Seuss-tacular sensory spectacle takes each guest on an awe-inspiring journey through nine different Dr. Seuss books, allowing each visitor a chance to magically step into the pages of each of the books.This Seuss-tacular sensory spectacle takes each guest on an awe-inspiring journey through nine different Dr. Seuss books, allowing each visitor a chance to magically step into the pages of each of the books. You can swing among Truffula Trees from The Lorax, make your way through a brilliant balloon-filled maze from Oh, the Places You'll Go, stroll through towering clovers listening for Who from Horton Hears a Who, or join the Circus McGurkus! Plus many more super fun surprises. Join us and meet the characters, live the stories, and experience Dr. Seuss like never before in this once in a lifetime experience not to be missed!

Abilities Expo
NRG Center

Imagine everything you need, all under one roof! For more than 30 years, Abilities Expo has been the go-to source for the Community of people with disabilities, their families, seniors, veterans and healthcare professionals. Every event opens your eyes to new technologies, new possibilities, new solutions and new opportunities to change you life. Where else can you discover ability-enhancing products and services, play a few adaptive sports, learn new dance moves, attend informative workshops and only scratch the surface of what Abilities Expo has to offer. Abilities Expo will be in NRG Center Hall E. More info at www.nrgpark.com

Sat Aug 7, 2021 11: 00 AM
1 NRG Pkwy, Houston, TX 77054
Directions (map)
Shakespeare Night at the Movies

For their 47th Anniversary season, HSF presents 6 curated Shakespeare films in repertory! The HSF team will curate a selection of classic Shakespeare films, each one featuring a live pre-screening lecture by theatre historian and HSF executive Director Dr. Rob Shimko. Tonight' s film will be Baz Luhrmann's stylish and action-packed Romeo + Juliet (1996) featuring Leonardo DiCaprio and Claire Danes as the star-crossed lovers.
Miller Outdoor Theatre
Hermann Park
6000 Hermann Park Dr
Houston, TX 77030
Directions click here
(832) 487-7102
Houston Astros vs. Minnesota Twins
Major League Baseball at Minute Maid Park. More information www.astros.com
Sat Aug 7, 2021 6:10 PM
501 Crawford St, Houston, TX 77002 Directions (map)

Hunters Extravaganza
At NRG Center

The original Texas hunting show is back! Join us for the 43rd annual Hunters Extravaganza. Scope out the biggest & best in: camo, blinds, feeders, ATVs, optics, game calls, and more. Zero in on your next hunt with the world's most premier outdoor outfitters & guides – all under one roof. Track down all the greatest giveaways & attractions at the Granddaddy of all Hunting Shows. Hunters Extravaganza will be in NRG Center Hall A.
More info at www.nrgpark.com

Sat Aug 7, 2021 9: AM
1 NRG Pkwy, Houston, TX 77054 Directions (map)
One night, Up-Close
and Personal
with Dave Koz
and Friends
@Arena Theatre
Saturday 8/7/2021 7:00 PM
In a recording career that spans nearly three decades, saxophonist Dave Koz has racked up an astoundingly impressive array of honors and achievements: nine GRAMMY® nominations, 11 No. 1 albums on Billboard's Current Contemporary Jazz Albums chart,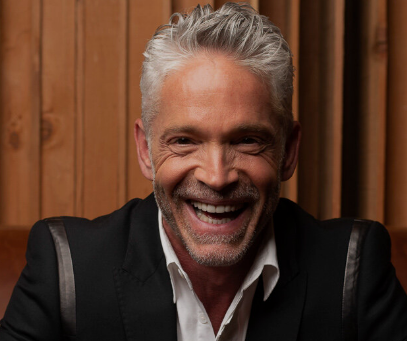 numerous world tours, 13 sold-out Dave Koz & Friends At Sea cruises, performances for multiple U.S. presidents, a Star on the Hollywood Walk of Fame and appearances on a multitude of television shows, including "Good Morning America," "The View," "The Tonight Show," "Entertainment Tonight" and more.
This weekend the smooth jazz man will be in the Bayou City at Houston's Arena Theatre with some friends who also has acheived celebrity status playing the horn. Its Kirk Whalum, Mindi Abair, Vincent Ingala and singer songwriter Kenny Lattimore.
Kirk Whalum
Beginning with his early days in Memphis, veteran saxophonist Kirk Whalum has continually drawn inspiration from the rich musical traditions of that city, including gospel, R&B, blues, and jazz. Whalum's connection to the Bayou City is with the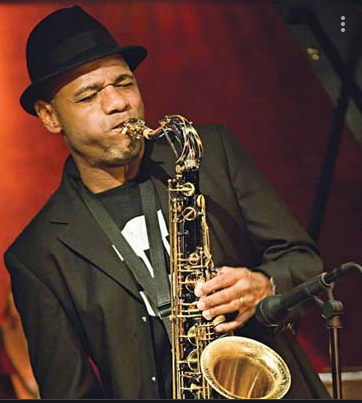 renowned Ocean of Soul Marching Band of Texas Southern University. Following his emergence in the mid-'80s, Whalum gained acclaim for his cross-pollinated sound, drawing comparisons to artists like John Coltrane and Grover Washington, Jr., and issuing a steady stream of well-received albums, including 1998s For You, which topped the Billboard Contemporary Jazz chart, 2000's Unconditional, and 2012's Romance Language. In 2011, he took home the Grammy for Best Gospel Song for "It's What I Do" off The Gospel According to Jazz: Chapter III, part of his ongoing spiritual jazz series. Having played the saxophone solo on Whitney Houston's classic 1992 version of "I Will Always Love You," Whalum remained connected to the R&B world, covering the songs of artists like Babyface, Donny Hathaway, Stevie Wonder, and others.

Mindi Abair
Born on tour into a musical family, Mindi Abair was playing piano by the age of five. Within three years, she was playing saxophone and writing songs. She made her way through Berklee performing all kinds of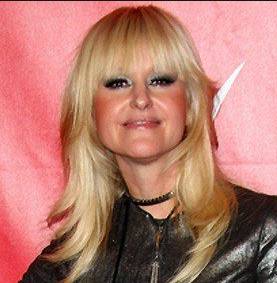 music, from jazz to rock to R&B. Upon moving back to Los Angeles, Abair started her own band. She also took on session work with artists as diverse as the Gap Band, Adam Sandler, Mandy Moore, John Tesh, Teena Marie, and the Backstreet Boys. During this time, she worked on creating her own sound and released her debut disc in 1999.

Vincent Ingala
Growing up in a large Italian family in Prospect, Connecticut, Ingala was exposed to his family's love of soul, jazz, and R&B. A musical prodigy, he started out on drums at age four and was teaching himself Elvis Presley songs on the guitar by the third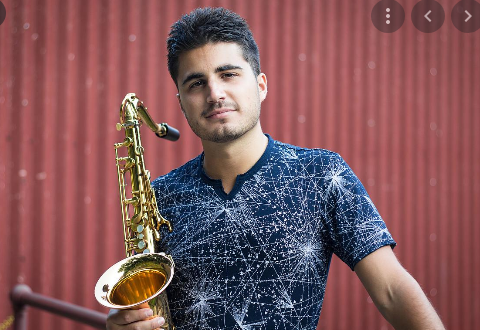 grade. However, it was the tenor saxophone, an instrument Ingala gravitated toward while also studying piano in the fifth grade, that became his passion. He began performing locally and eventually attracted the attention of professional players, including smooth jazz star Dave Koz, who invited the then-16-year-old Ingala to join him on-stage. A year later, he recorded his first album, 2010's North End Soul. Ingala toured extensively behind the album and quickly built a loyal fan base.

Kenny Lattimore
Kenny Lattimore has been known primarily for smooth, low-key R&B ballads throughout a career spanning three decades, highlighted by his 1996 breakthrough single "Never Too Busy," Grammy recognition, and several Top 20 R&B albums. The singer and songwriter,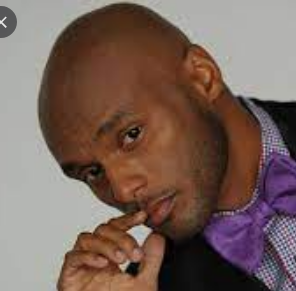 born and raised in Washington, D.C., grew up in a musical family. Before he reached his teens, he won talent shows at his junior high school, and throughout high school performed material ranging from classical to R&B. Despite his love for music, he pursued architecture and city planning when he enrolled at nearby Howard University.

Houston Arena Theatre
in Arena Towers
7326 Southwest Fwy
Houston, TX 77074
713-772-5900
Directions (Map)
This August at Houston's Improv
Louis C.K.
The Improv - Houston

Saturday 8/7/2021 7:00PM & 9:30 PM
(The venue reports all performances are sold-out)

Six-time Emmy Award winner Louis C.K. has released over nine stand up specials including most recently Sincerely, currently available on his website. Previous specials include Shameless, Chewed Up, Hilarious,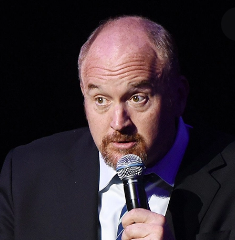 Word - Live at Carnegie Hall (audio), Live at the Beacon Theater, Oh My God, Live at the Comedy Store, and Louis C.K. 2017. Louis is the creator, writer, director, and star of the Peabody Award winning shows Louie and Horace and Pete. In January 2015, C.K. became the first comedian to sell out Madison Square Garden three times for the same tour.
Use of cellphones, smart watches, smart accessories, cameras or recording devices will not be permitted in the showroom. All devices must be stored away from view during the show.
Anyone seen using any of these devices during the performance will kindly be escorted out. We appreciate your cooperation in creating a phone-free viewing experience.
Damon Wayans:
Just Sayin' Tour
@The Improv Houston

Thursday 8/12/2021 8:00 PM
Friday 8/13/2021 7:30 & 9:45 PM
Saturday 8/14/2021 7:00 & 9:30 PM
Sunday 8/15/2021 7:30 PM
Damon Wayans is most fondly remembered for his three seasons as writer and co-star on the Emmy Award-winning series In Living Color. There he created sketch characters like "Homey the Clown " "Handiman" and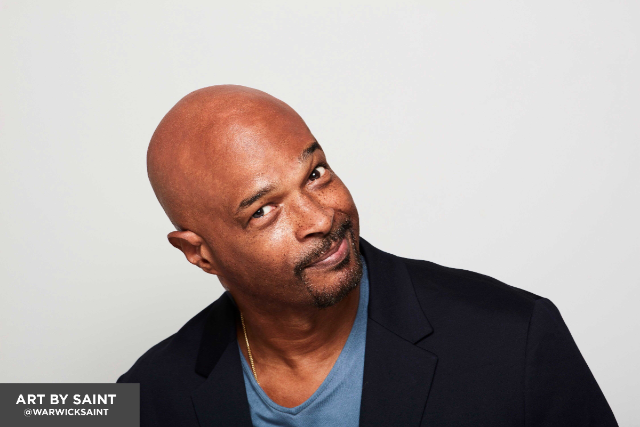 outrageously gay film critic Blaine from "Men on Film". His writing for the series earned him two personal Emmy® nominations. This weekend Wayans makes his way to the Katy Freeway and Marq-E Entertainment Center at Houston's Improv comedy club.
Wayans also created and executive produced the hilariously comedic sketch show "The Underground." He was also its star. Additional television credits include the half-hour Fox sitcom Damon in which he starred and executive produced and the hour-long drama 413 Hope Street which was nominated for a People's Choice Award. He served as an executive producer on Waynehead a Saturday morning animated cartoon for WB which featured the voices of his siblings Kim Marlon and Shawn Wayans. He also starred and executive produced independent film Harlem Aria. Other feature film credits include starring roles in Major Payne Blankman and Mo Money which he also wrote and executive produced. Wayans also starred in The Great White Hype Celtic Pride The Last Boy Scout Earth Girls are Easy I'm Gonna Git You Sucka Colors Punchline Hollywood Shuffle Roxanne and Beverly Hills Cop.
Family Magic & Comedy For All Ages
Carter Blackburn

Saturday 8/14/2021 2:00 PM
Saturday 8/28/2021 2:00 PM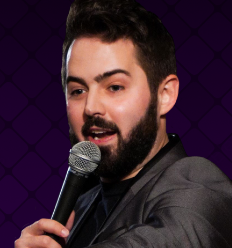 Carter Blackburn's magic and comedy creates a memorable afternoon for the entire family! With a mixture of high energy magic, illusions, juggling, sleight of hand, danger, and lots of audience interaction you will want to come back time and time again to experience this showstopping production.
Carter is a seasoned entertainer who has performed for thousands of audiences across the US. He has mesmerized celebrities, athletes, and has even been invited to perform for Congress on Capitol Hill. Today, the Houston Improv is the exclusive venue where you can see his performances.
This show is appropriate for all ages and will leave the adults with as much wonder as the kids.
The Improv
7620 Katy Freeway Space
455 Houston, TX 77024
Directions
Buy tickets over the phone:
713-333-8800
In Sugarland this weekend

Bands For Good Concert Featuring
The Chris Castaneda Project
sponsored by Sewell Audi Sugar Land
Friday, August 6, 2021 7:30 PM
Grab your lawn chairs and head to the Plaza for some live music from The Chris Castaneda Project. The Chris Castaneda Project plays with an intensity that can only be described as "Electrified". Their music is Texas blues roots mixed with funk, rock, r&b...soul music. Band Members Terence Allen - Keyboards, Vocals Raul Hernandez - Bass, Vocals Daniel "D-Rok" - Sandoval - Drums Noah Alvarado - Trumpet, Vocals Chris Castaneda - Guitar, Vocals CD: Church 4 Lovers song tit

Sugarland Town Square
Located at Highway 6 and U.S. 59
Sugar Land, TX 77479
Directions (Map)
281-242-2000


Lyrics on the Lawn Featuring
The Leslie Lugo Band
Friday, August 20, 2021 7:30 PM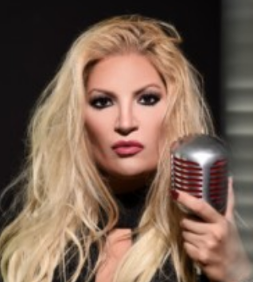 Band leader Leslie Lugo is a Grammy and Latin Grammy recognized singer/songwriter with over 30 years experience in the business. Her band members have traveled, performed, or recorded with latino all Stars such as India, Luis Enrique, Oscar D Leon, El Canario, Ricardo Montaner, Juan Gabriel, Cristian Castro, Emilio Estefan, Julio Iglesias, Eddie Santiago, Tito Nieves, Juan Luis Guerra, Jerry Rivera, and many more.
Come out to enjoy a wide variety of music styles from pop, rock, jazz, funk, blues & country to authentic Latin music, Salsa, Merengue, Cumbia, bachata, Reggaeton, Tejano and more!
Sugarland Town Square
Located at Highway 6 and U.S. 59
Sugar Land, TX 77479
Directions (Map)
281-242-2000



Town Square
Tribute Van Halen
Friday, August 27, 2021 7:30 PM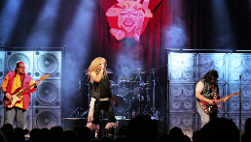 Many music critics credited Van Hlen with "restoring hard rock to the forefront of the music scene", Van Halen was known for its energetic live shows and for the virtuosic talent of its lead guitarist, the late Eddie Van Halen. The band was inducted into the Rock and Roll Hall of Fame in 2007
Get ready to rock! This top-notch Van Halen Tribute Band plays the best of Van Halen and the 80's! The musicfrom the DLR era albums with a few surprises thrown in for the die hard VH fans and other rock and roll cover music and general cover tunes.

Sugarland Town Square
Located at Highway 6 and U.S. 59
Sugar Land, TX 77479
Directions (Map)
281-242-2000


The Art Museum of Texas
@Sugraland Town Square
Established in 2020, Art Museum TX is a not-for-profit institution in Fort Bend County,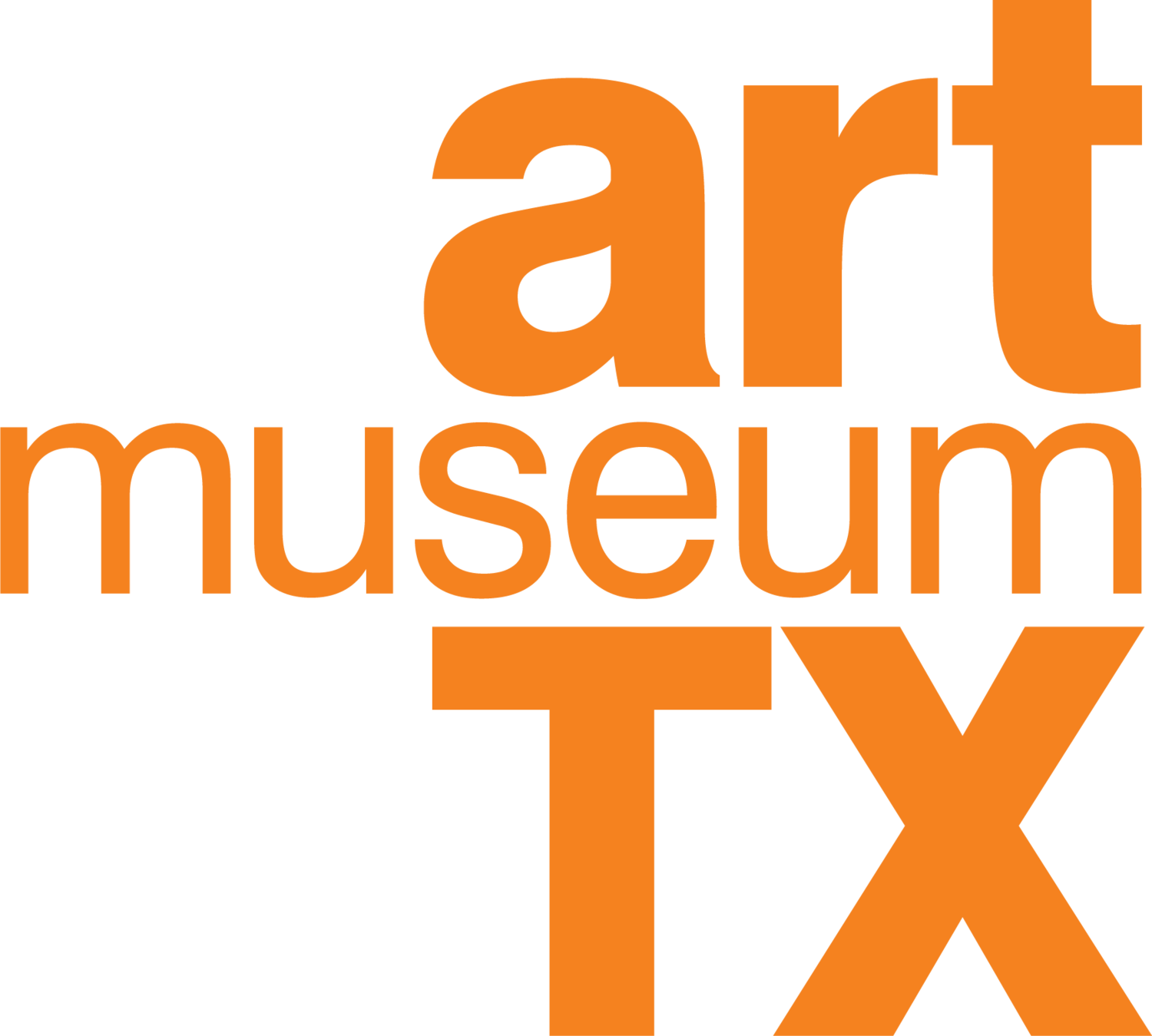 Texas, dedicated to presenting the region's contemporary art to the public. Art Museum TX provides an interchange for visual arts of the present and recent past, presents new directions in art, strives to engage the public, and encourages a greater understanding of contemporary art through education programs.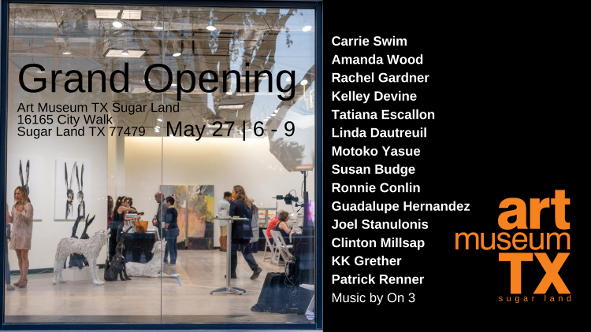 Art Museum TX is a museum dedicated to reaching our Fort Bend area population from one end of the region to the other, reaching throughout the surrounding areas and growing a wider audience. Art Museum TX is introducing art to so many. We bring art to YOU by opening our art space where YOU already frequent! We are in THE NEIGHBORHOOD!
Art Museum TX
16165 CITY WALK
SUGAR LAND TX 77479
Directions
Admission Free
Suggested Donation $5.00
Houston's Online Weekend Entertainment Guide
Looking for that Saturday weekend event and can't find it
try our custom "Google Search"