Saturday
December 11th, 2021
Weekend Saturdays is updated continuously

Lindsey Buckingham
With Special Guest
Sammy Brue
@Smart Financial Center
Saturday 12/11/2021 7:30 PM
Lindsey Buckingham is one of the most inventive and electrifying musicians of his generation. Last weekend the music man delivered a live stream, "At Home With Lindsey Buckingham" from his Los Angles home.


This weekend the "soft rocker" will be in Sugarland at Smart Financial Center with guest Sammy Brue.
Buckingham's instinct for melody and his singular finger picking guitar style are showcased on the seven studio and three live albums he has released as a solo artist, beginning with 1981's "Law and Order" and continuing through this year's Lindsey Buckingham, his first solo release since 2011's "Seeds We Sow".

Over the last four decades, Buckingham has developed a radical sense of experimentation and an unrivaled savvy as a producer, singer, guitarist, songwriter, producer, and the musical visionary of "Fleetwood Mac."
While playing with the 80's icon band Buckingham, wrote and produced several Top Ten hits, including "Go Your Own Way" and "Big Love." Under Buckingham's direction, Fleetwood Mac became one of the best-selling and most beloved rock groups of all time.
Buckingham's guest at the evening concert will be Sammy Brue. (From All Music.com) Brue began honing his sharp songwriting and exploring his deep love for Americana and country-folk at the age of ten. By the age of 13 he was opening for artists such as Joe Fletcher, Lukas Nelson, Lydia Loveless, Asleep at the Wheel, and Hayes Carll, and by 14 he had released two EPs and garnered praise from the likes of Lucinda Williams and Justin Townes Earle, the latter of whom took the young troubadour under his wing -- Brue even appeared on the cover of Earle's 2014 LP, Single Mothers. In 2017, Brue released his John Paul White and Ben Tanner-produced full-length debut, I Am Nice, on New West Records. Three years later, he returned with a sophomore effort, Crash Test Kid.
Disney's The Little Mermaid
@Hobby Center
Sarofim Hall
(From The Hobby Center.org) Based on one of Hans Christian Andersen's most beloved stories and the classic animated film, The Little Mermaid is a hauntingly beautiful love story. With music by eight-time Academy Award winner, Alan Menken,
lyrics by Howard Ashman and Glenn Slater and a compelling book by Doug Wright, this Broadway gem will capture your heart with its irresistible songs, including "Under the Sea," "Kiss the Girl" and "Part of Your World."
Ariel, King Triton's youngest daughter, wishes to pursue the human Prince Eric in the world above, bargaining with the evil sea witch, Ursula, to trade her tail for legs. But the bargain is not what it seems, and Ariel needs the help of her colorful friends, Flounder the fish, Scuttle the seagull and Sebastian the crab to restore order under the sea.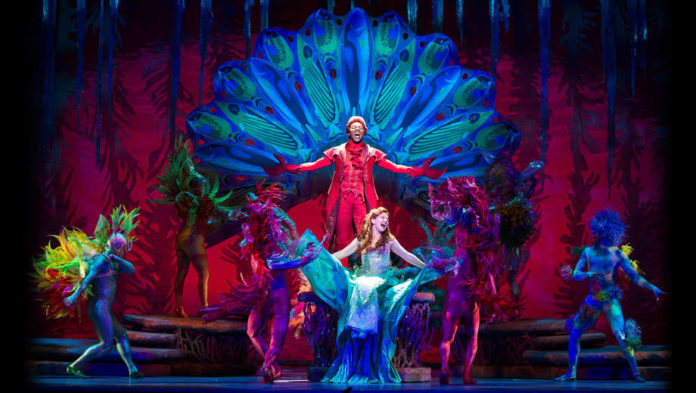 Music by Alan Menken
Lyrics by Glenn Slater and Howard Ashman
Book by Doug Wright
Directed by Dan Knechtges
The Hobby Center for the Performing Arts
800 Bagby Street
Houston, TX 77002
(713) 315-2525
Directions (Map)
Giveon
Timeless Tour
Warehoue Live
Saturday 12/11/2021 8:00 PM
Doors Open 7:00 PM
It was a few weeks ago Giveon received mass appeal attention on ABC's American Music Awards. This weekend he will be at Warehouse
Live in his "Timeless Tour".
(From Warehoue Live.com) Givēon has made himself one of music's brightest stars by bringing vivid color, depth, and soul to songs that capture the intensity of life's twists and turns. After coming to fame via Drake's "Chicago Freestyle," the CA native became a force in his own right. Givēon had a whirlwind 2020 after releasing his Platinum-certified "Like I Want You" (225 million cross-platform streams in the US).

He kept the momentum with "Heartbreak Anniversary," a gauzy ballad that peaked at #16 on the Billboard Hot 100, garnered over 668 million streams, and earned 2X Platinum status. In March 2020, Givēon's debut EP, Take Time, confirmed his evocative songwriting prowess and would be nominated for Best R&B Album at the 2021 Grammys. His fall When It's All Said and Done EP further explored the peaks and valleys of love and, when re-packaged with its predecessor in 2021, hit #5 on the Billboard 200.
After being nominated for a 2020 NAACP Image Award for Outstanding New Artist, he won BET's 2021 Best New Artist, and his audience is growing—to the tune of over 1.7 billion streams globally. He even hit #1 on the Hot 100 in March on Justin Bieber's "Peaches." That hit helped him win award for Best Pop Song at the 2021 MTV VMA's where he was nominated for seven awards including Best New Artist, Best R&B and Best Pop Song. Drake then invited Givēon back into his world, this time for a sizzling verse on Certified Lover Boy's "In the Bible" with Lil Durk—one of a guaranteed run of thrilling collabs to come.
And at his festival debut, Lollapalooza 2021, he found a sea of voices who knew his lyrics. But success has never really been a goal—Givēon just wants to bear his soul.
Warehouse Live
813 St Emanuel Street
Houston, TX 77003
Directions (Map)
(713) 225-5483
Warehouse Live Tickets
via Ticket Liquidator.com
(Click Here)
City Ballet of Houston Presents
The Nutcracker
@The Grand
Opera House
in Galveston
Saturday 12/11/2021 2:00 PM & 6:30 PM
Sunday 12/12/2021 2:00 PM
The City Ballet of Houston this weekend in Galveston presents its annual holiday favorite that delights audiences of all ages – City Ballet of Houston's The Nutcracker presentation returns to The Grand 1894 Opera House. The Nutcracker tells a story of a young girl who dreams of a Nutcracker Prince, a Sugar Plum Fairy, and a fierce battle against a Mouse King.
(From City Ballet of Houston) Inner City Nutcracker involves docents and auditions where hundreds of inner city families are introduced to the world of ballet, and 100 children are selected to participate in the production. The children receive full training for the performances over an eight-week period, including instruction in dance technique and etiquette, costuming and participation in full length, professional level productions. The project culminates with the children's appearance in two full-length performances at Houston's Jones Hall. The first is performed exclusively for children from some of the most underserved schools in Houston, and the second is performed, admission free, to the Houston community. This project touches approximately 7,000 individuals.
The Grand Opera House
in Galveston
2020 Postoffice Street
Galveston, TX 77550
Directions (Map)
Phone: (409) 765-1894
Houston Symphony
Handel's Messiah
@Jones Hall
for The Performing Arts
Saturday 12/11/2021 8:00 PM
Sunday 12/12/2021 2:30 PM
This weekend its Houston Symphony's interpretation of Handel's Messiah. Handel's Messiah has been described by early-music scholar Richard Luckett as "a commentary on Jesus Christ's, Nativity, Passion, Resurrection and Ascension", beginning with God's promises as spoken by the prophets and ending with Christ's glorification in heaven. Handel wrote Messiah in 1741. It was first performed in Dublin in 1742 and received its London premiere nearly a year later. Scholars say, Handel wrote Messiah for modest vocal and instrumental forces, with optional settings for many of the individual numbers. In the years after his death, the work was adapted for performance on a much larger scale, with giant orchestras and choirs.
Jones Hall
for The Performing Arts
615 Louisiana Street
Houston, TX 77002
Direction (Map)
by Will Smith (Author), Mark Manson
Gifting isn't always easy. You have to consider what the recipient wants, needs, and might use, but you also have to think about the message that
you're sending. Giving the gift of wine-related accessories sets the right mood for a party. After all, wine is decadent, indulgent, interesting, and fun. The gifts on the list below manage to bring excitement to the wine lover in your life.
College Basketball Doubleheader
The Battleground 2k21
@Toyota Center
Saturday 12/11/2021 4:30 PM
Four collegiate men's basketball programs from the Lone Star State make up the competitive field of The Battleground 2k21, which includes Texas A&M University, Texas Christian University, Sam Houston State University and the University of Texas San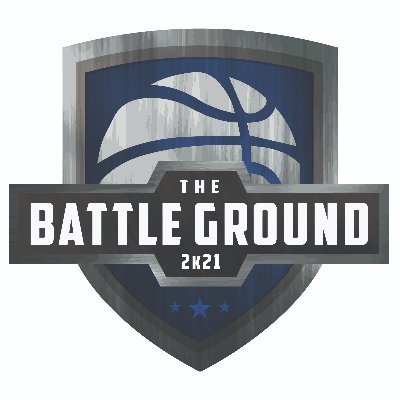 Antonio. The Battleground 2k21 will be headlined by the Texas A&M Aggies (SEC) taking on the TCU Horned Frogs (Big 12). In the opening contest, the Sam Houston Bearkats (WAC) will battle the UTSA Roadrunners (C-USA). The backdrop for The Battleground 2k21 will be a community campaign called Athletes Against Abuse. The [a3] Initiative, in connection with U-Sports Group and The Battleground 2k21, will combine competition and community by partnering with local youth organizations who support children who have been abused, abandoned, neglected or impoverished.
Read Southland Band
with Weathered Souls
White Oak Music Hall
Saturday 12/11/2021 8:00 PM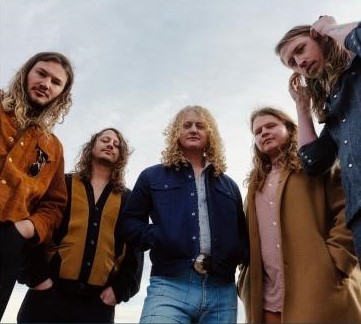 White Oak Music Hall
2915 N Main Street
Houston, TX 77009
Directions (Map)
Phone: (713) 237-0370
Tickets and
Scheduled Events
White Oak Music Hall
via Ticket Liquidator.com
(Click Here)
The Nutcracker
@The Wortham Center
November 26 - December 24, 2021
The Houston Ballet brings back The Nutcracker to the Wortham Center this year after the covid hiatus.

The ballet's marketing people tells us, "Bring the family back to the theater to share the joy of Clara's magical journey to the Kingdom of Sweets this holiday season!
Stanton Welch's The Nutcracker is a grand spectacle of opulence and one of the most splendid
versions of this holiday classic ever staged. With hundreds of roles and a myriad of exquisite details that will leave you discovering something new in every performance, Welch's The Nutcracker is a positively joyous treat for ballet lovers of all ages. Rejoice in the return of this time-honored tradition!"
Thursday 12/9/2021 8:00 PM
Friday 12/10/2021 7:30 PM & 9:45 PM
Saturday 12/11/2021 7:00 PM & 9:30 PM
Sunday 12/12/2021 7:30 PM
Gary Owen has been entertaining American audiences for more than a decade with his side-splitting comedy.
Having performed to sold-out audiences in all the major comedy clubs and theatres across the country, Owen is one of America's most beloved comedians and was proclaimed by Ebony magazine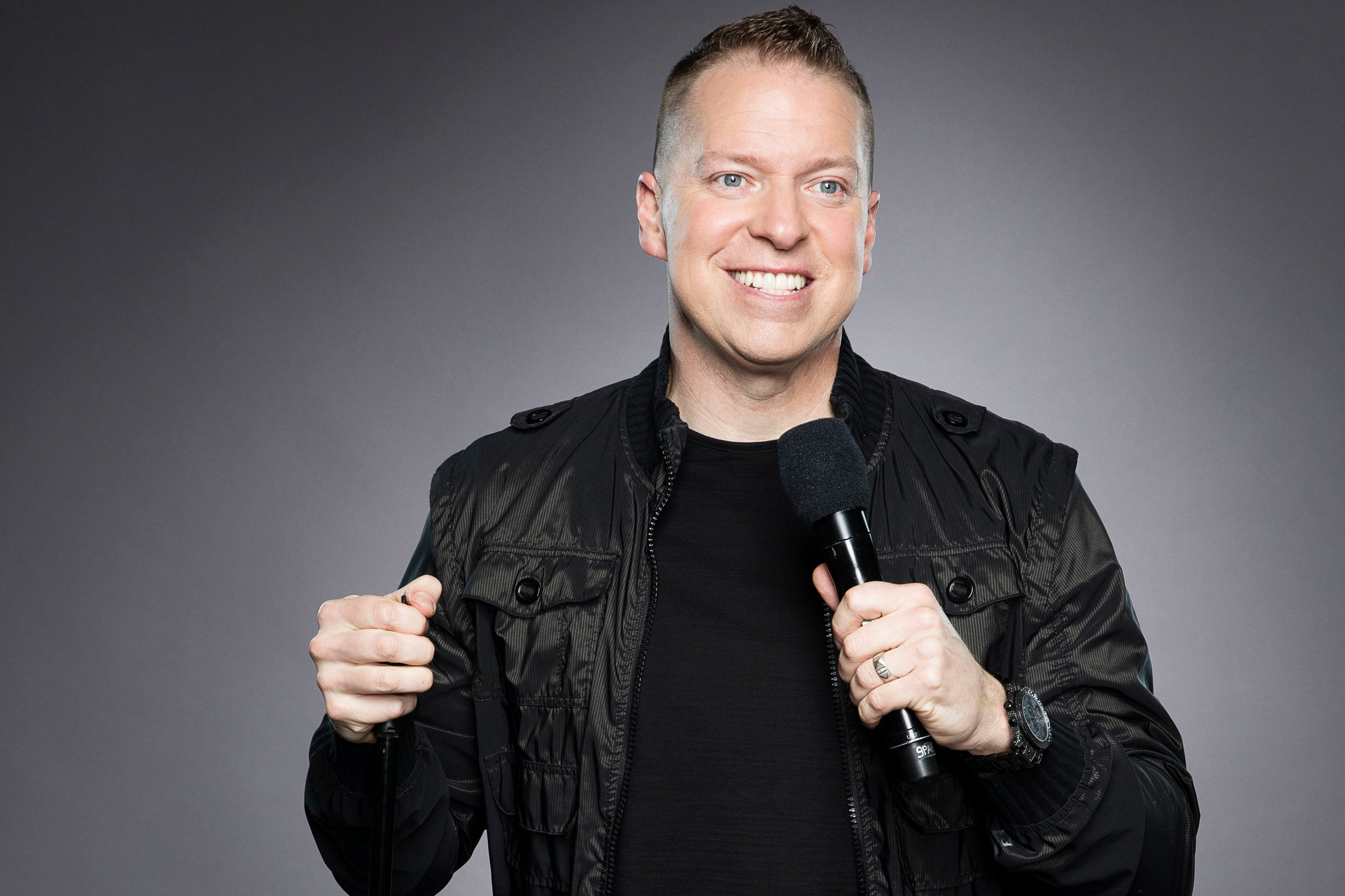 as Black America's "Favorite White Comedian."
Owen will be a Houston's Improv for the next two weekends. Audiences can now see Owen in his fourth Showtime comedy special, "Gary Owen:DoinWhatIDo", which premiered in September. The Showtime special is afollow-up to his three previous Showtime specials, "I Got My Associates," in 2018, and "I Agree with Myself" and "True Story," both on Showtime in 2015.
The Art Museum of Texas
@Sugraland Town Square
Established in 2020, Art Museum TX is a not-for-profit institution in Fort Bend County,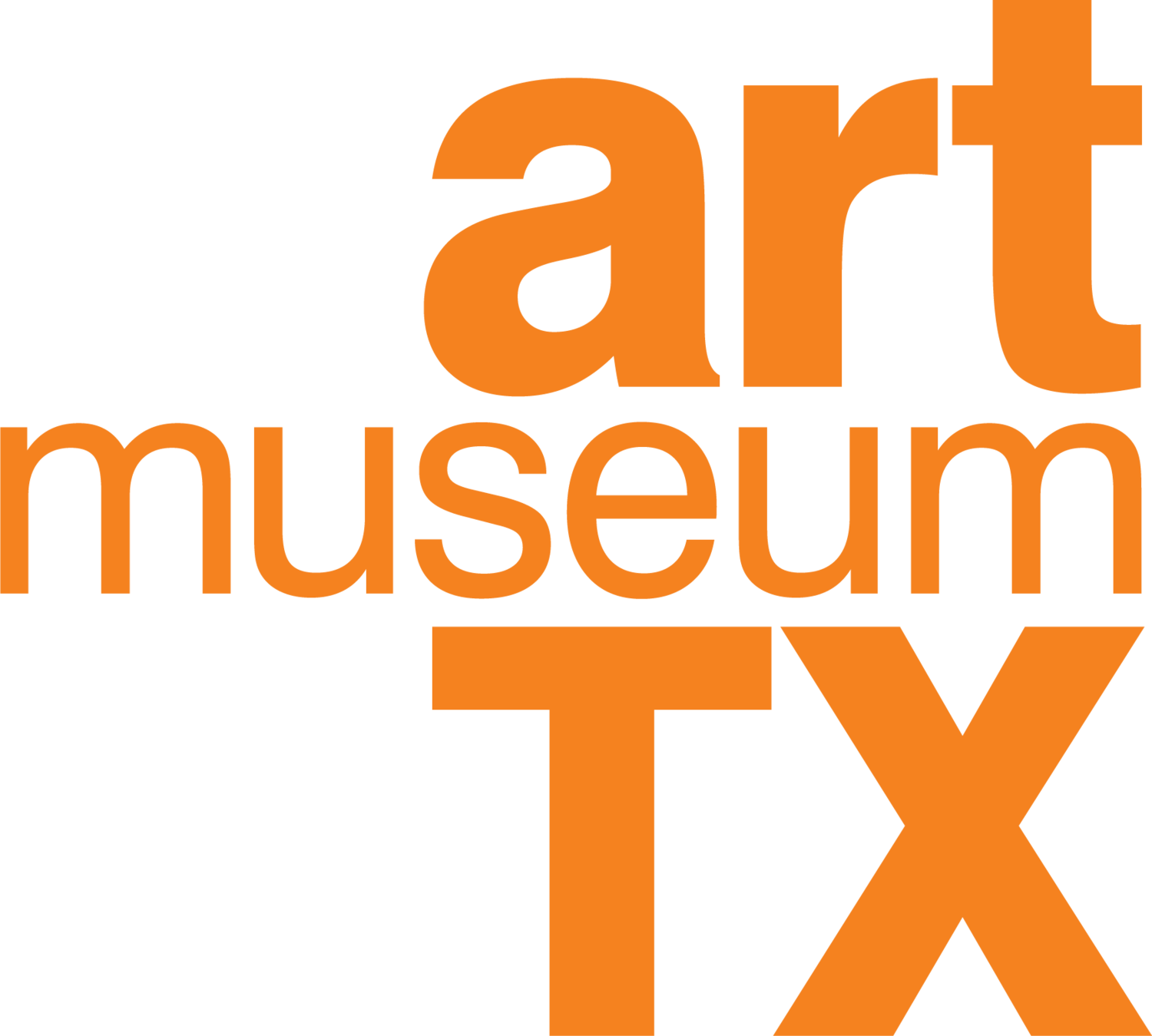 Texas, dedicated to presenting the region's contemporary art to the public. Art Museum TX provides an interchange for visual arts of the present and recent past, presents new directions in art, strives to engage the public, and encourages a greater understanding of contemporary art through education programs.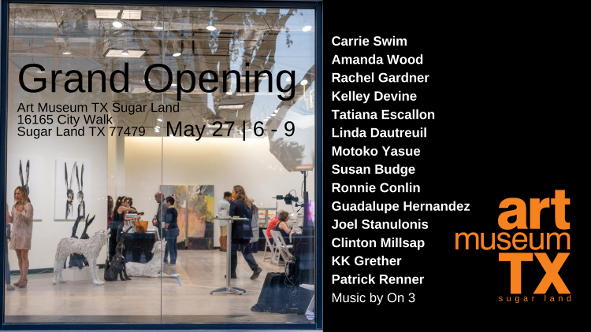 Art Museum TX is a museum dedicated to reaching our Fort Bend area population from one end of the region to the other, reaching throughout the surrounding areas and growing a wider audience. Art Museum TX is introducing art to so many. We bring art to YOU by opening our art space where YOU already frequent! We are in THE NEIGHBORHOOD!
Art Museum TX
16165 CITY WALK
SUGAR LAND TX 77479
Directions
Admission Free
Suggested Donation $5.00
Houston's Online Weekend Entertainment Guide
Looking for that Saturday weekend event and can't find it
try our custom "Google Search"