Saturday
December 18th, 2021
Weekend Saturdays is updated continuously

Donald Trump
and Bill O'Reilly
The History Tour
@Toyota Center
Saturday 12/18/2021 3:00 PM
In a series of live conversations across the country, former President Donald J. Trump will sit down with Bill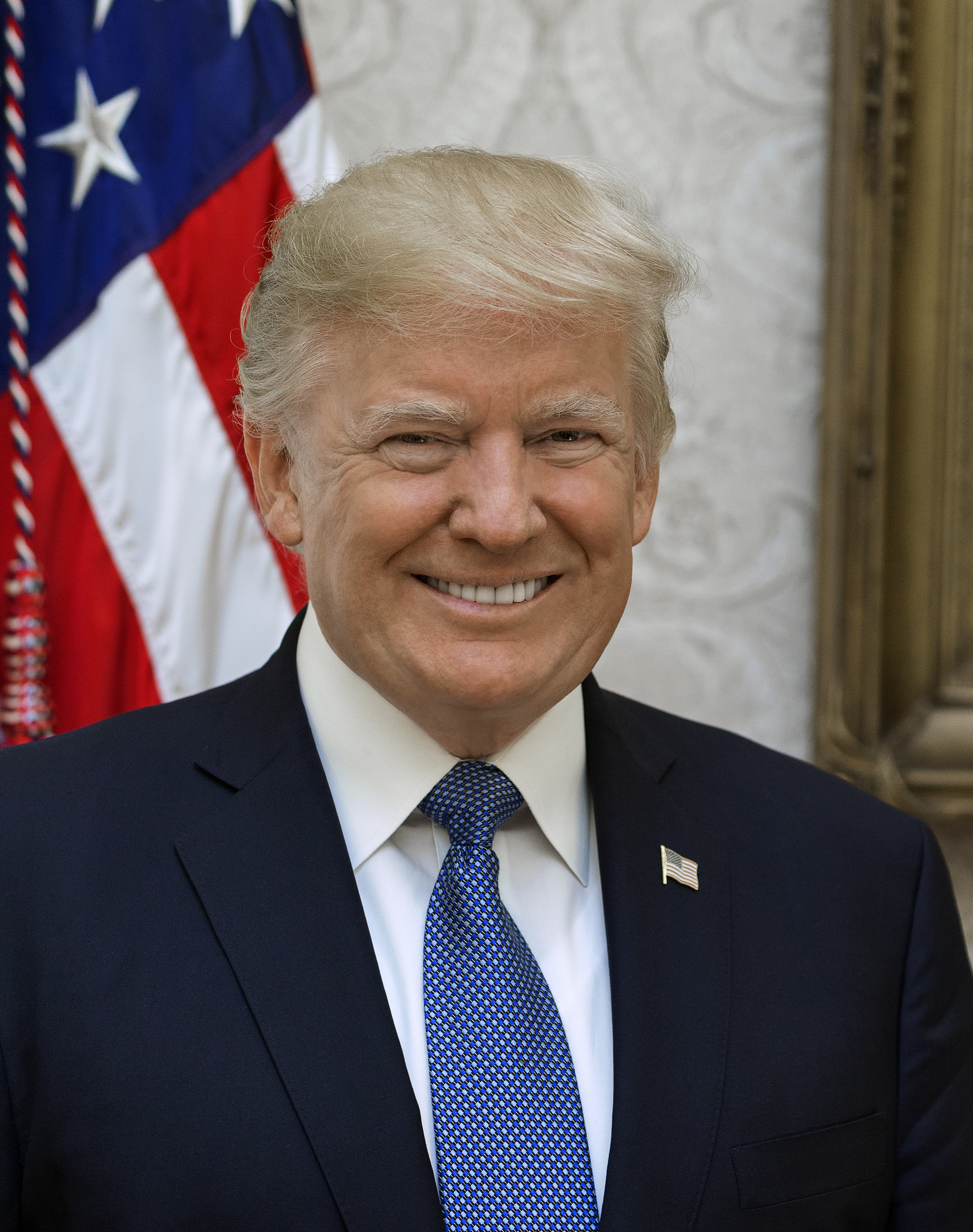 O'Reilly to discuss his time as the 45th President of the United States. This weekend the Trump O'Reilly "The History Tour" makes it way to Houston's Tilman Fertitta's Toyota Center.
The New York Post last weekend reported the twice impeached President's fist stop in Florida told the audience, he was favorable towards President Barack Obama, "I liked him" while also calling Obama, "smart and sharp". Trump also said of Obama (He) "caused "tremendous division" and hatred in the country".
Bill O'Reilly a former FOX Cable News talk/commentary host was dismissed from the network over sexual harassment allegations in 2017. The New York Times reported that he and Fox News had paid five women approximately $13 million to settle various sexual misconduct lawsuits.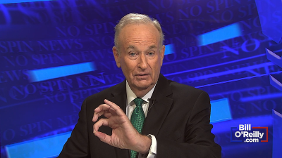 Donald Trump and Bill O'Reilly's "The History Tour", continues its four city run this weekend at Houston's Toyota Center.
by Will Smith (Author), Mark Manson
Warehouse Live Tickets
via Ticket Liquidator.com
(Click Here)
Kelly Willis
& Bruce Robison
Holiday Shindig
with Special Guest
Tony Kamel
@The Heights Theatre
Saturday 12/18/2021 8:00 PM
Doors Open 7:00 PM
Lobby opens 6:00 PM
In regard to the Lone Star State's finest tunesmiths, Bruce Robison lands at the top of the heap. His songwriting turned the heads of some of the industry's biggest artists and took them to the top of the charts (Dixie Chicks' No. 1 version of "Travelin' Soldier," George Strait's recording of "Wrapped" and the beautiful Tim McGraw/Faith Hill rendition of "Angry All The Time," to name a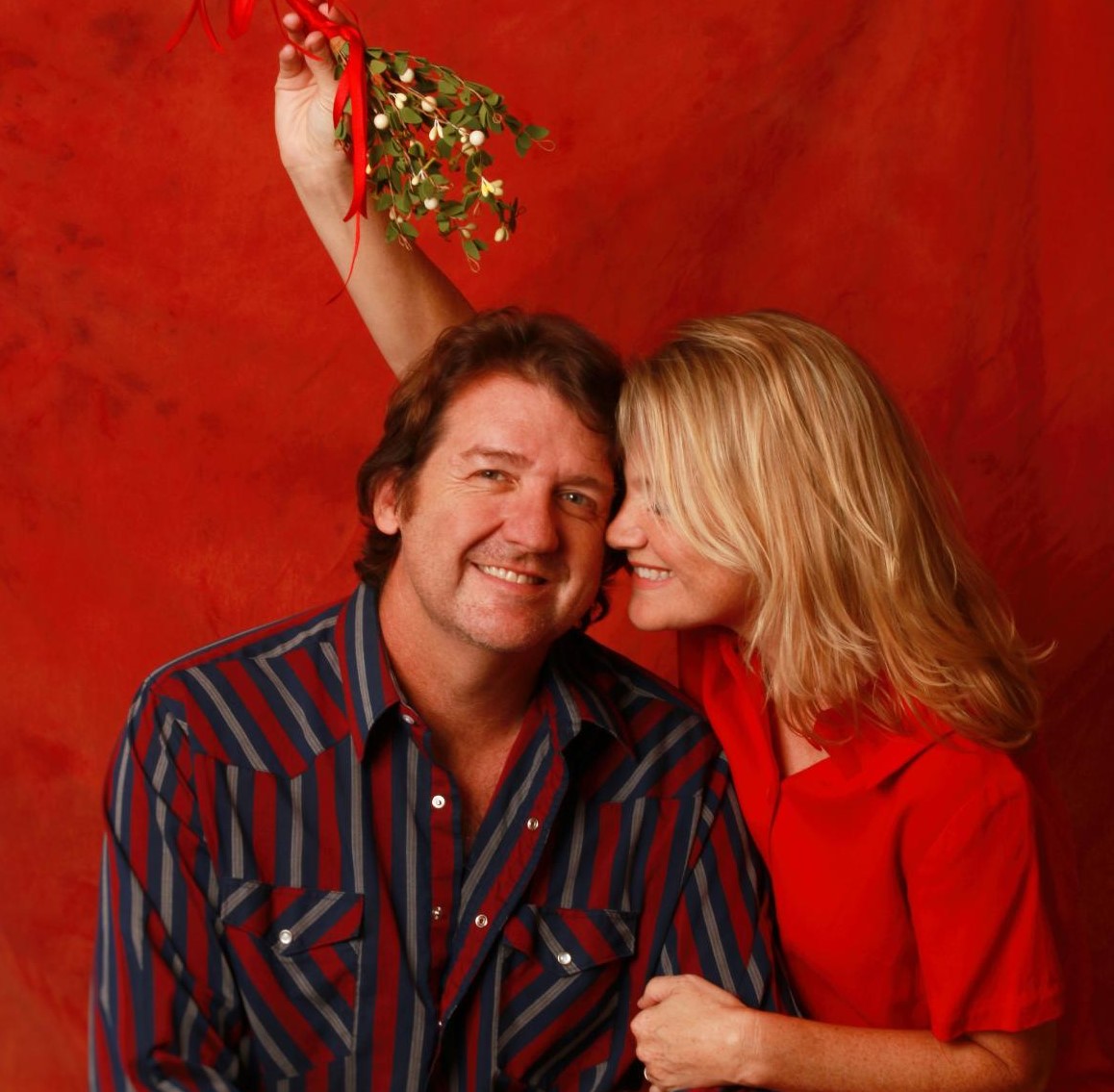 few). While those achievements might be considered the pinnacle of a songwriting career to some, Robison has never been one to rest on his laurels. He is always creating.
This weekend Kelly Willis and Bruce Robinson will be at The Heights Theatre in northwest Houston.
In 2016, Bruce turned his focus toward his other passion project, The Next Waltz, a "virtual social house" of music, videos and interviews spotlighting the artists and songs that make up the pedigree of this generation's cream of the crop. In his studio located just outside of Austin, Robison hosts and records an evolving array of artists who share in his commitment to continue the tradition of collaborative creativity. Everything in Bruce's studio is recorded on analog tape "with no digital shenanigans – just like back when the music was good." With a list of musician credits that could easily be mistaken for a hall-of-fame roll call, Robison delivers a truly organic listening experience that includes "happy accidents and all kinds of things that just feel real.
Saturday 12/18/2021 9:00 PM
Warehouse Live
813 St Emanuel Street
Houston, TX 77003
Directions (Map)
(713) 225-5483
Saturday 12/18/2021 8:00 PM
Doors Open 7:00 PM
Clifford Joseph Harris Jr., known to us at TI makes his way to the Bayou City this weekend at Houston's Arena Theatre.
TI's record label released "What It's Come To", Vulture.com writes back in June, "On his new song "What It's Come To," rapper T.I. says he's up against "some lying-ass bitches," in an apparent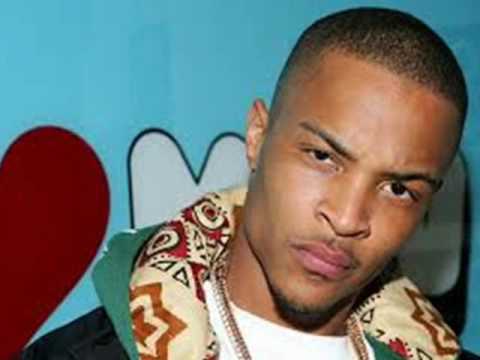 reference to the multiple allegations of sexual assault and drugging leveled against him and his wife Tiny. The couple, who have repeatedly denied the claims, are currently under criminal investigation by the Los Angeles Police Department. The investigation was opened after an unnamed woman spoke virtually to the police in April. This all comes months after dozens of alleged victims across several states came forward with accusations of sexual abuse, sexual assault, and drugging. (Note: Los Angelis law officials have dropped allegations of sexual misconduct again the rapper and his wife,)

Harris, one of the highest selling hip-hop artists of all time, is known as one of the pioneers of the hip hop subgenre trap music, along with fellow Atlanta-based rappers Jeezy and Gucci Mane. Trap music originated in the Southern United States during the early 1990s. The genre gets its name from the Atlanta slang word "trap", a house used exclusively to sell drugs. Trap music uses synthesized drums and is characterized by complex hi-hat patterns, tuned kick drums with a long decay (originally from the Roland TR-808 drum machine), and lyrical content that often focuses on drug use and urban violence. It utilizes very few instruments and focuses almost exclusively on snare drums and double or triple-timed hi-hats.
Since crossing over into the mainstream in the 2010s, trap has become one of the most popular forms of American music, consistently dominating the Billboard Hot 100 throughout the decade with artists such as Drake, Future, Cardi B, Migos, Lil Uzi Vert, Post Malone, XXXTentacion, Young Thug, and Travis Scott (among many others) all achieving No. 1s on the chart with songs featuring production inspired by the trap subgenre.
Harris, one of America's most popular rappers/music producers continue to have legal issues follow him. But most pop culture critics agree Harris' performances are still worth a ticket.
This weekend its TI at Houston's Arena Theatre.
Houston Arena Theatre
Arena Towers
7326 Southwest Fwy
Houston, TX 77074
Directions (Map
(713) 772-5900
Tickets and
Scheduled Events
White Oak Music Hall
via Ticket Liquidator.com
(Click Here)
Sarah Brightman
A Christmas Symphony
@Smart Financial
Center
Saturday 12/18/2021 7:30 PM
(From Sara Brightman.com) International singing superstar, Sarah Brightman is the world's biggest selling Soprano. She pioneered the classical crossover music movement and is famed for possessing a vocal range of over 3 octaves. Sarah is the only artist to have simultaneously topped the Billboard dance and classical music charts. Her voice has rung out from theatres, arenas, cathedrals, world heritage centers and Olympic stadiums, bringing to life some of the world's most beautiful music.
Sarah's work transcends any specific musical genre, synthesizing many influences and inspirations into a unique sound and vision. Today, she remains among the world's most prominent performers, with global sales of 30 million units having received more than 180 gold and platinum awards in over 40 countries.
Brightman returned to the recording studio in 2016, to begin working on her brand new album 'HYMN' with long time producer and collaborator Frank Peterson, which was released on November 9th, 2018 and debuted at #1 on the Classical and Classical crossover Billboard charts. In support of the release, Sarah is engaging in the most adventurous world tour of her career. The critically acclaimed HYMN World tour began in South America in September 2018 and will include over 125 shows, on 5 continents throughout 2021.
"I Believe in Father Christmas" from 'Sarah Brightman: A Christmas Symphony
On November 15th, 2019, Sarah released her much anticipated "HYMN In Concert" film on DVD, Blu Ray, and Deluxe Special Editions (DVD/CD and Blu Ray/CD). "HYMN: Sarah Brightman In Concert" was captured from the Festspielhaus in the enchanted Bavarian Alps. Conceived and created by Sarah Brightman, Anthony Van Laast ("Mamma Mia", "Beauty and the Beast"), and Frank Peterson, the two-act performance is a hybrid of a musical film and a large-scale concert production.
On June 18th, 2020, the Hollywood Chamber of Commerce announced the Class of 2021 honorees to receive 'stars' on the world-renowned Hollywood Walk of Fame. Brightman was chosen from among hundreds of nominations and will be honored with a 'star' in recognition of her outstanding contribution within Live Theatre/Live Performance. Details on when Brightman's 'star' will be unveiled along Hollywood's most majestic walkway are forthcoming.
Gifting isn't always easy. You have to consider what the recipient wants, needs, and might use, but you also have to think about the message that
you're sending. Giving the gift of wine-related accessories sets the right mood for a party. After all, wine is decadent, indulgent, interesting, and fun. The gifts on the list below manage to bring excitement to the wine lover in your life.
Playing Now thru January 1, 2022

Grand Chapiteau
Sam Houston Race Park
7575 North Sam Houston Pkwy W
Houston, TX
Directions (Map)
(281) 807-8700
The Temptations in Concert
@The Grand Opera
House in Galveston
Saturday 12/18/2021 8:00 PM
The band members are known for their choreography, distinct harmonies, and dress style. Having sold tens of millions of albums, the Temptations are among the most successful groups in popular music.
Featuring five male vocalists and dancers (save for brief periods with fewer or more members), the group formed in 1960 in Detroit under the name the Elgins. The founding members came from two rival Detroit vocal groups: Otis Williams, Elbridge "Al" Bryant, and Melvin Franklin of Otis Williams & the Distants, and Eddie Kendricks and Paul Williams of the Primes. In 1964, Bryant was replaced by David Ruffin, who was the lead vocalist on a number of the group's biggest hits, including "My Girl" (1964)
The Grand Opera House
in Galveston
2020 Postoffice Street
Galveston, TX 77550
Directions (Map)
Phone: (409) 765-1894
Steve Byrne
@The Improv Houston
Saturday 12/18/2021 7:00 PM & 9:30 PM
Sunday 12/19/2021 7:30 PM
Steve Byrne describes himself as one of the most reliable and versatile stand up comedians working over the course of his 20 plus year career.
This weekend the comedian is at The Improv Houston for three nights.
Byrne got his start, making the rounds of all the prestigious clubs in New York City, The Comedy Cellar, The Comic Strip, Gotham Comedy Club, to name a few, eventually breaking the record for most sets in one night--thirteen.
The Improv
7620 Katy Freeway Space
455 Houston, TX 77024
Directions
Buy tickets over the phone:
713-333-8800
The Nutcracker
@The Wortham Center
November 26 - December 24, 2021
The Houston Ballet brings back The Nutcracker to the Wortham Center this year after the covid hiatus.

The ballet's marketing people tells us, "Bring the family back to the theater to share the joy of Clara's magical journey to the Kingdom of Sweets this holiday season!
Stanton Welch's The Nutcracker is a grand spectacle of opulence and one of the most splendid
versions of this holiday classic ever staged. With hundreds of roles and a myriad of exquisite details that will leave you discovering something new in every performance, Welch's The Nutcracker is a positively joyous treat for ballet lovers of all ages. Rejoice in the return of this time-honored tradition!"
Houston Symphony
A Very Merry Pops
@Jones Hall for
The Performing Arts
Saturday 12/18/2021 2:30 PM & 8:00 PM
Sunday 12/19/2021 2:30 PM & 7:30 PM
(From Houston Symphony.org) Gather with loved ones in a warm and cozy winter wonderland for a sleigh-full of holly, jolly musical cheer! Broadway's Rodney Ingram (The Phantom of the Opera) joins the Symphony and Chorus for heartwarming favorites and treasured carols. Complete with sparkling decorations and a visit from Santa, there's no better way to get into the holiday spirit!
Jones Hall
for The Performing Arts
615 Louisiana Street
Houston, TX 77002
Direction (Map)
Disney's The Little Mermaid
@Hobby Center
Sarofim Hall
(From The Hobby Center.org) Based on one of Hans Christian Andersen's most beloved stories and the classic animated film, The Little Mermaid is a hauntingly beautiful love story. With music by eight-time Academy Award winner, Alan Menken,
lyrics by Howard Ashman and Glenn Slater and a compelling book by Doug Wright, this Broadway gem will capture your heart with its irresistible songs, including "Under the Sea," "Kiss the Girl" and "Part of Your World."
Ariel, King Triton's youngest daughter, wishes to pursue the human Prince Eric in the world above, bargaining with the evil sea witch, Ursula, to trade her tail for legs. But the bargain is not what it seems, and Ariel needs the help of her colorful friends, Flounder the fish, Scuttle the seagull and Sebastian the crab to restore order under the sea.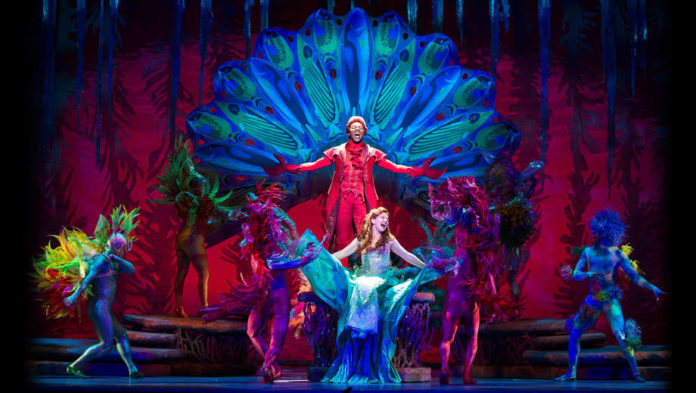 Music by Alan Menken
Lyrics by Glenn Slater and Howard Ashman
Book by Doug Wright
Directed by Dan Knechtges
The Hobby Center for the Performing Arts
800 Bagby Street
Houston, TX 77002
(713) 315-2525
Directions (Map)
The Art Museum of Texas
@Sugraland Town Square
Established in 2020, Art Museum TX is a not-for-profit institution in Fort Bend County,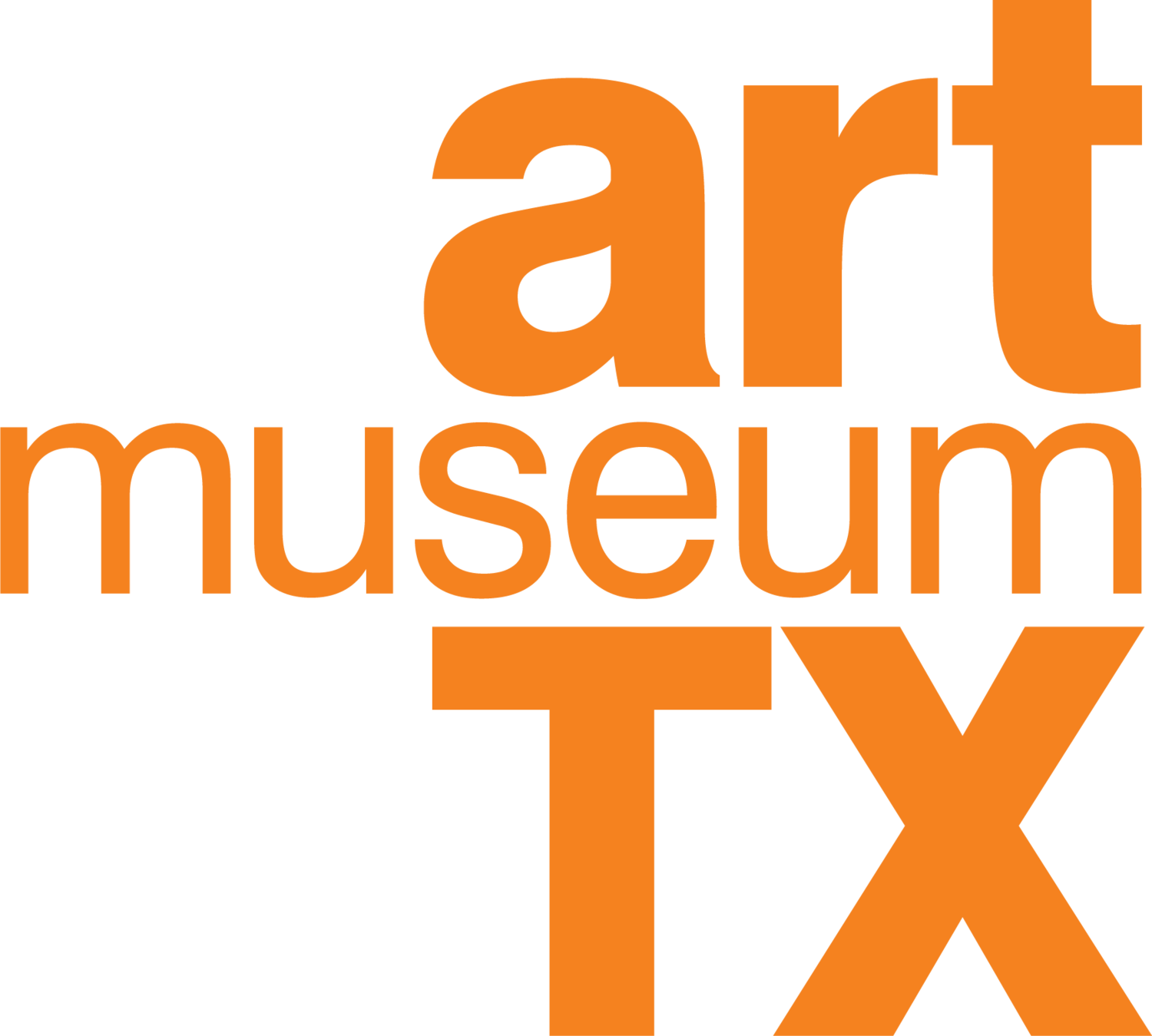 Texas, dedicated to presenting the region's contemporary art to the public. Art Museum TX provides an interchange for visual arts of the present and recent past, presents new directions in art, strives to engage the public, and encourages a greater understanding of contemporary art through education programs.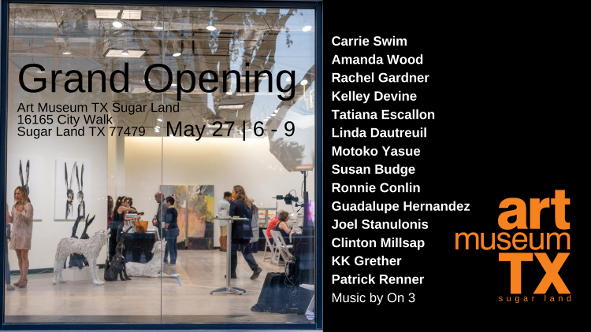 Art Museum TX is a museum dedicated to reaching our Fort Bend area population from one end of the region to the other, reaching throughout the surrounding areas and growing a wider audience. Art Museum TX is introducing art to so many. We bring art to YOU by opening our art space where YOU already frequent! We are in THE NEIGHBORHOOD!
Art Museum TX
16165 CITY WALK
SUGAR LAND TX 77479
Directions
Admission Free
Suggested Donation $5.00
Houston's Online Weekend Entertainment Guide
Looking for that Saturday weekend event and can't find it
try our custom "Google Search"