Saturday
February 5th, 2022
Weekend Saturdays is updated continuously

Society for the
Performing Arts
An Evening
with Chris Thile
@Wortham Center

Saturday 2/5/2022 7:30 PM
MacArthur Fellow and Grammy Award-winning mandolinist, singer, songwriter Chris Thile, who The Guardian calls "that rare being: an all-round musician who can settle into any style, from bluegrass to classical," and NPR calls a "genre-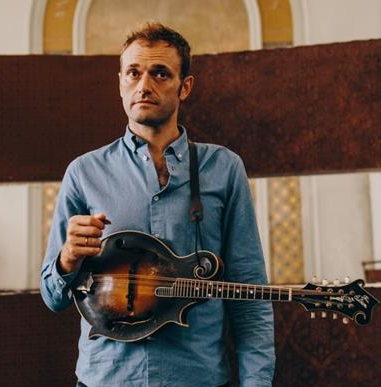 defying musical genius," is a founding member of the critically acclaimed bands Punch Brothers and Nickel Creek. For four years, Thile hosted public radio favorite Live from Here with Chris Thile (formerly known as A Prairie Home Companion). With his broad outlook, Thile creates a distinctly American canon and a new musical aesthetic for performers and audiences alike, giving the listener "one joyous arc, with the linear melody and vertical harmony blurring into a single web of gossamer beauty" (The New York Times).
Most recently, Chris recorded Laysongs, out June 4, 2021 on Nonesuch. The album is his first truly solo album: just Thile, his voice, and his mandolin, on new recordings of six original songs and three covers, all of which contextualize and banter with his ideas about spirituality. Recorded in a converted upstate New York church during the pandemic, Laysongs' centerpiece is the three-part "Salt (in the Wounds) of the Earth," which was inspired by C.S. Lewis's The Screwtape Letters. The album also
features a song Thile wrote about Dionysus; a performance of the fourth movement of Béla Bartók's Sonata for Solo Violin; "God Is Alive, Magic Is Afoot" based on Buffy Sainte-Marie's adaptation of a Leonard Cohen poem; a cover of bluegrass legend Hazel Dickens' "Won't You Come and Sing for Me," and "Ecclesiastes 2:24," original instrumental loosely modeled after the Prelude from J.S. Bach's Partita for Solo Violin in E Major.
Multiple Grammy Award-winner and MacArthur Fellow Chris Thile is a mandolin virtuoso, composer and vocalist. A member of Punch Brothers and Nickel Creek, and former host of the radio program Live from Here, Thile frequently collaborates with artists from Sufjan Stevens to Yo-Yo Ma. Be there and be astonished as he plays music from bluegrass to Bach, and beyond.
Wortham Theater Center
501 Texas Avenue
Houston, Tx 77002
Directions (Map)
713-524-5050
Saturday 2/5/2022 7:00 PM
Monster Jam® returns to NRG Stadium! These stadium and arena events blow the roof off traditional motor sports racing, as 1,500 horse power Monster Jam trucks fly 30 feet in the air, flattening anything in their path. Monster Jam® is the most action-packed live event on four wheels where world-class drivers compete in front of capacity crowds in both monster truck racing and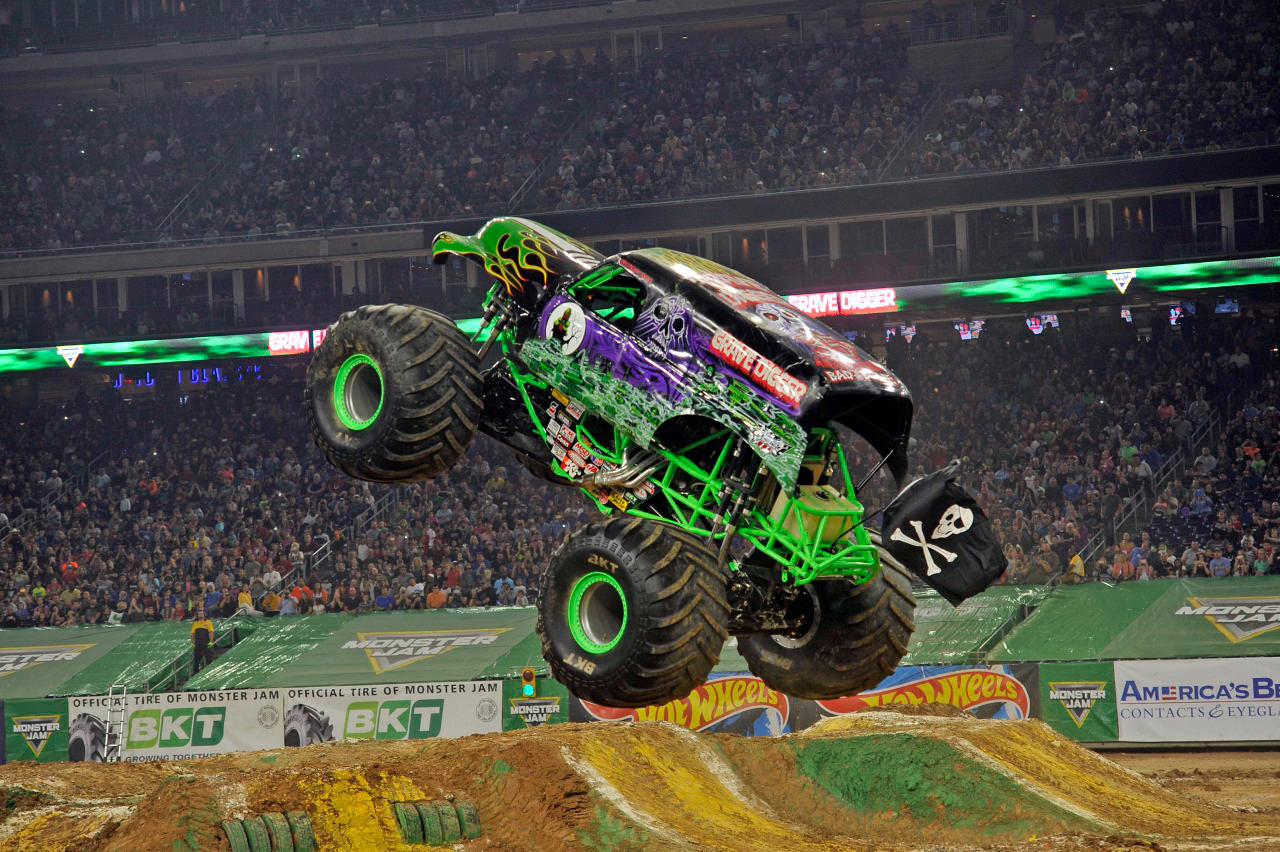 freestyle competitions. Celebrating 25 years of adrenaline-charged family entertainment, Monster Jam combines spontaneous entertainment with the ultimate off-road, motorsport competition. Monster Jam features the most recognizable trucks in the world including Grave Digger®, Max-DTM, El Toro Loco®, Monster Mutt® and many more. Monster Jam events leave you on the edge of your seat as these competitors thrill fans with jaw-dropping displays of gravity-defying feats.
At Monster Jam shows, monster trucks face off in two different forms of competition - Racing and Freestyle. In the smaller shows they have a wheelie competition and / or a donut contest. The goal in the wheelie competition is to hit a ramp and get big air while remaining perpendicular to the ground.
In the donut competition a driver tries to spin their truck until he/she gets dizzy, the truck can't go any more, or they think they have a high enough score to win. Side-by-side racing is traditional heads-up tournament racing, where the first truck to cross the finish line moves onto the next round until it is eliminated or wins the racing trophy by winning the Championship race.
Contact the venue for possible postponements
or cancellations due to Covid 19 escalations
The Doo Wop Project
@The Grand
Opera House
In Galveston

Saturday 2/5/2022 8:00 PM
Embark on a musical journey unlike any other! The Doo Wop Project will sing their way through the foundational tunes of groups like the Crests, Belmonts and Flamingos, to the sounds of Smokey Robinson, The Temptations and The Four Seasons,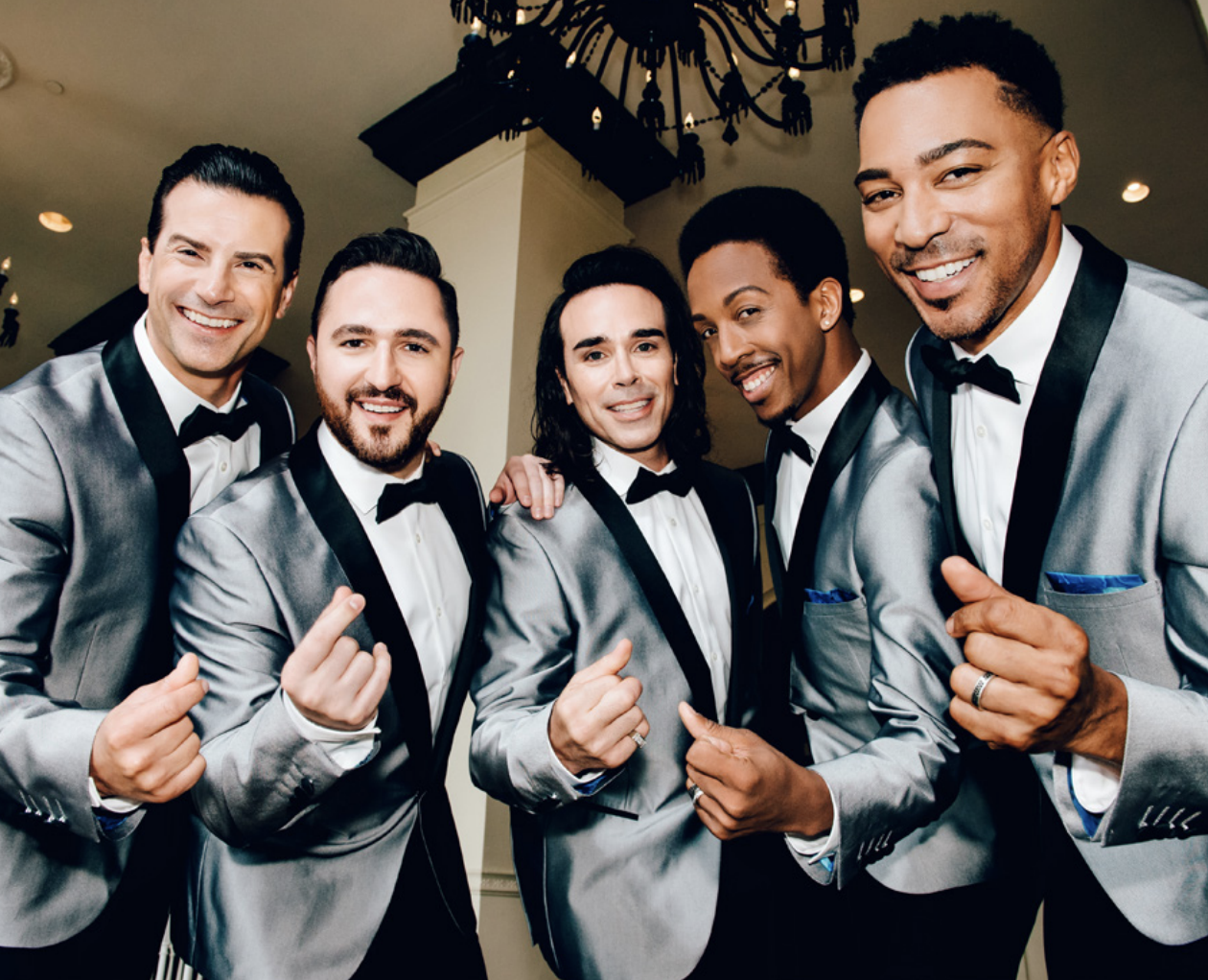 all the way to "DooWopified" versions of modern musicians like Michael Jackson, Jason Mraz and Maroon 5. Featuring stars of Broadway's smash hits Jersey Boys and Motown: The Musical, The Doo Wop Project brings unparalleled authenticity of sound and vocal excellence to recreate—and in some cases entirely reimagine—some of the greatest music in American pop and rock history!
The Grand Opera House
in Galveston
2020 Postoffice Street
Galveston, TX 77550
Directions (Map)
Phone: (409) 765-1894
College Basketball
Rice vs. UTEP
Tudor Fieldhouse on
the Rice University campus
More info at www.riceowls.com
Saturday, February 5, 2022 7:00 PM
6100 S Main St, Houston, TX 77005
Directions (map)
Vince Greer
@HOB Houston
Restaurant and Bar
Saturday 2/5/2022 7:00 PM
Houston saxophonist Vince Greer is featured this weekend in HOB Houston's Restaurant and Bar.
Greer began playing the alto saxophone at ten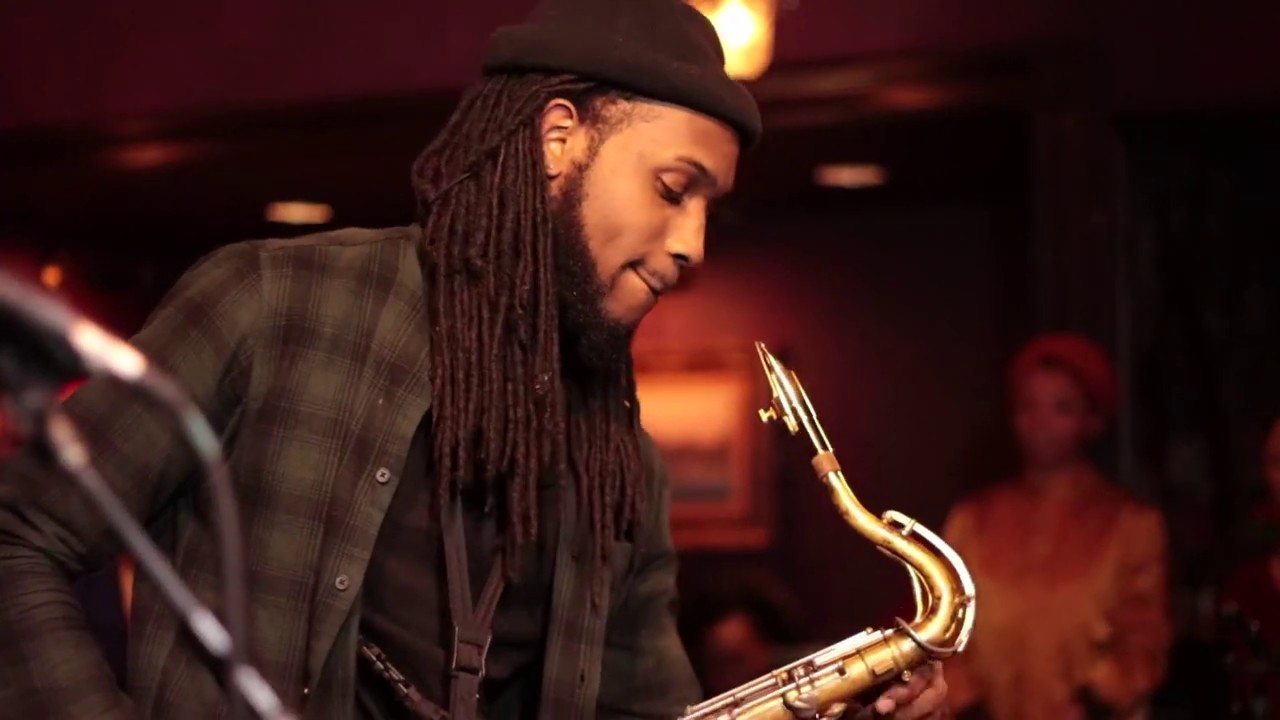 years-old and now is a multi-instrumentalist creating on all saxophones, piano, flute, bass guitar and drums. He attended the High School for Performing and Visual Arts in Houston, Texas and continued his musical studies at Adelphi University and Skidmore University in New York.
He has been a recipient of several awards including the Conrad Johnson Award. He has also shared stages with artist such as Walter Smith III, Gerald Albright, Everette Harp, Solange Knowles, Mario Dewer Barrett, Kim Burrell, Christian Scott, Robert Glasper, Terrace Martin, Kirk Whalum, Bobby Lyle, Conrad Johnson and many more.
Vince Greer is one of the leading saxophonists in the nation whose style is creative and reflects the culture. His sound encompasses elements of Soul Rhythm and Blues, Funk, Hip-Hop and of course Gospel… all uniquely blended with an undertone of Jazz. Vince has a presence on both the Jazz and Gospel music scenes and is constantly evolving as he transitions into the professional arena.
"I want to change lives by sharing The Gospel and I hope that my beliefs will resonate through this music"
Strangelove
The Depeche Mode Experience
@HOB Houston

Strangelove-The DEPECHE MODE Experience lovingly recreate the sound, image and atmosphere of Depeche Mode. No detail is overlooked. Accuracy and authenticity is a hallmark of the project, with the band employing many authentic vintage synthesizers and samplers to recreate the unique sounds of the Depeche
Mode catalog.
"They do it to such fine detail that it's scary. I think they are fulfilling a fan's needs by being there when we are not on tour" (Depeche Mode's Martin Gore)

Truly evocative of a Depeche Mode arena/stadium stage show; the scale of STRANGELOVE's theatrical stage production is unparalleled, save for the real article. Custom-produced multimedia projection visuals delight the concertgoer's senses and enhance the illusion that they're witnessing an actual Depeche Mode concert.
Paul Rodriguez
@Improv Houston
Saturday 2/5/2022 7:00 PM & 9:30 PM
Sunday 2/6/2022 7:30 PM
Longtime comedian Paul Rodriguez has been making audiences laugh all over the world (in Spanish and English) for nearly three decades with his unique brand of humor that is a perfect blend of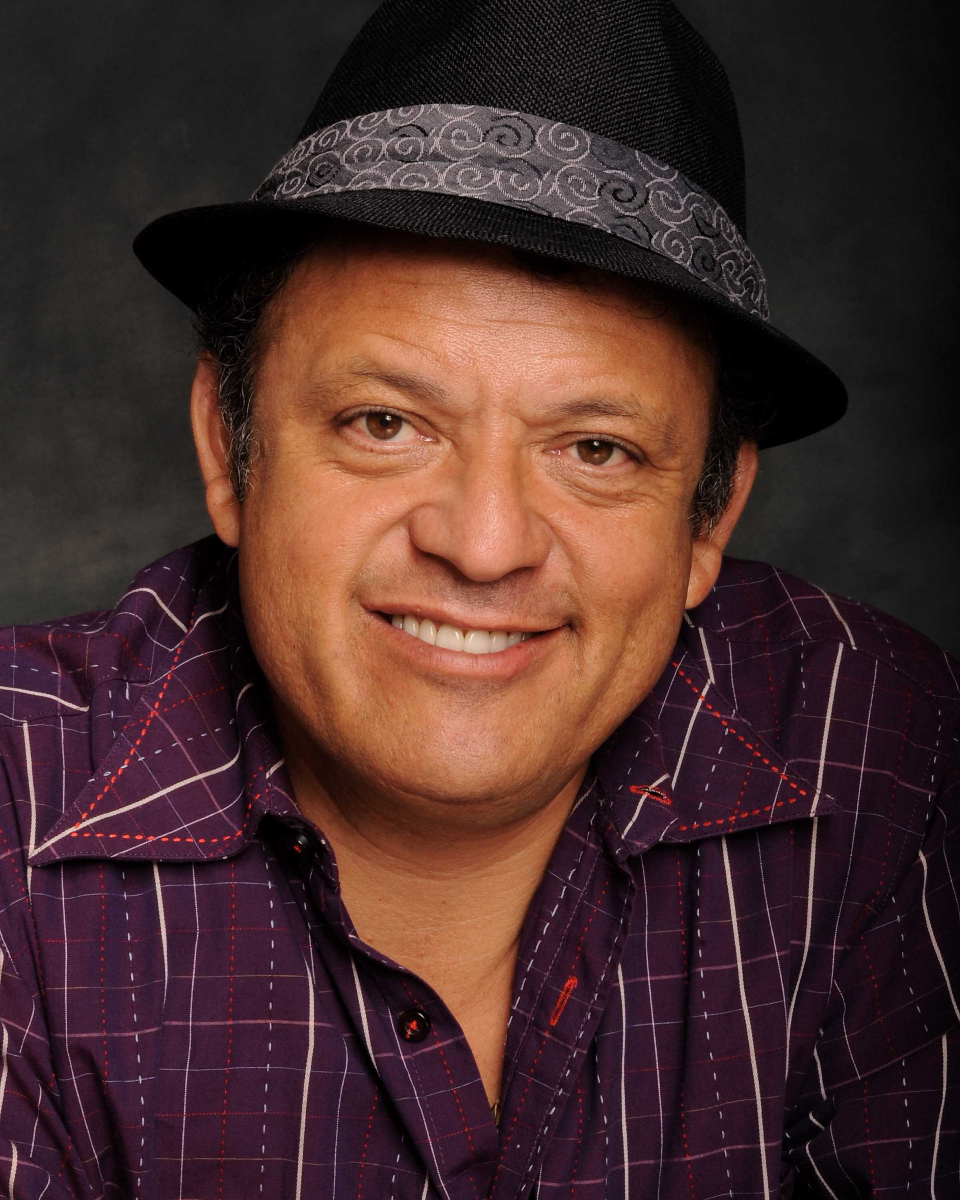 his Latin heritage the American dream and his undeniable universal appeal. As an actor and comedian Paul Rodriguez's multi-faceted career includes starring roles and featured appearances in over 45 films and countless television series and comedy specials.
The Improv
Marq-E Entertainment Center
7620 Katy Freeway
455 Houston, TX 77024
Directions
Buy tickets over the phone:
713-333-8800
Houston Symphony
Pops Presents
Classic Rock
The Sound of a Generation
Saturday 2/5/2022 8:00 PM
Sunday 2/6/2022 2:30 PM
Classic rock's biggest hits come alive in this symphonic tribute to songs of The Doobie Brothers, Fleetwood Mac, Styx, and more. From "Listen to the Music" and "Black Water" to "Come Sail Away" and "Don't Stop Thinking About Tomorrow," these are the songs you know by heart, and the songs you'll be singing all the way home!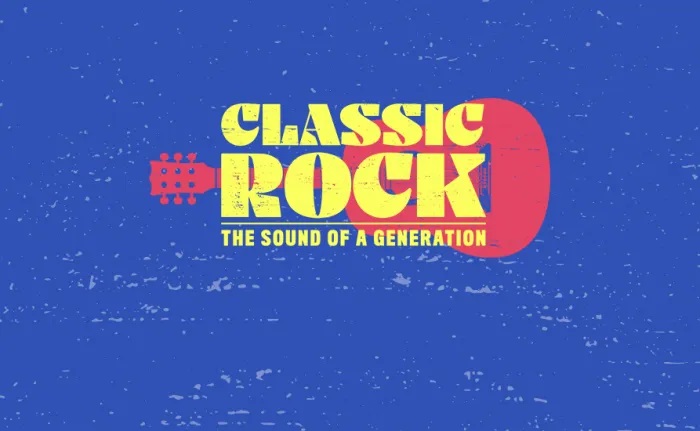 Known for his entertaining programs and engaging personality, Michael Krajewski is a much sought-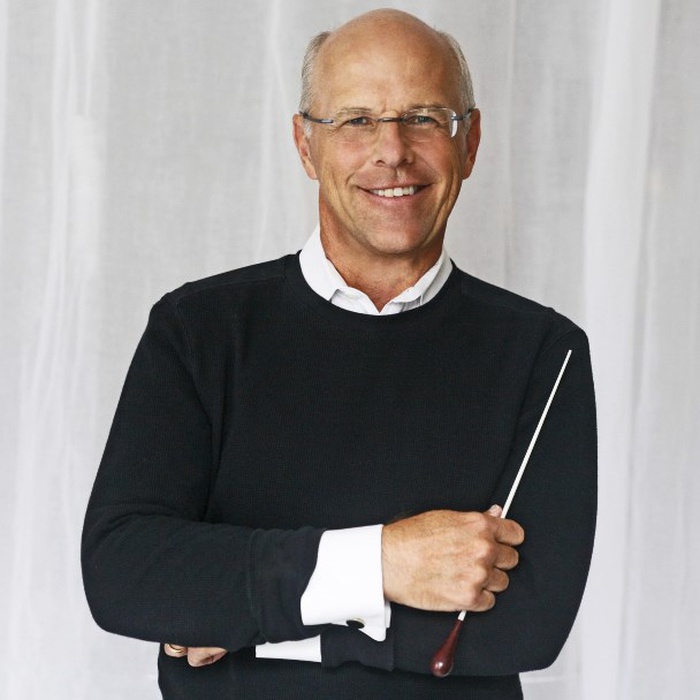 after pops conductor in the United States, Canada, and abroad.
His 20-year relationship with the Houston Symphony includes 17 years as Principal Pops Conductor. He also served as principal pops conductor of the Long Beach Symphony for 11 years, principal pops conductor of the Atlanta Symphony for eight years, music director of the Philly Pops for six years, and principal pops conductor of the Jacksonville Symphony for 25 years.
Brick Fest Lego Fan Experience
@NRG Center
Saturday 2/5/2022 10:00 AM
Sunday 2/6/2022 10:00 AM

LEGO® lovers rejoice! The Brick Fest Live LEGO® Fan Experience is filled with hands-on attractions and activities engineered to inspire, educate, and entertain.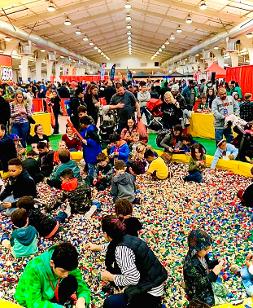 The Brick Fest Live LEGO® Fan Experience provides a venue for LEGO® lovers (of all sizes) to roll up their sleeves and dive into over A MILLION LEGO® bricks!
The Art Museum of Texas
@Sugraland Town Square
Established in 2020, Art Museum TX is a not-for-profit institution in Fort Bend County,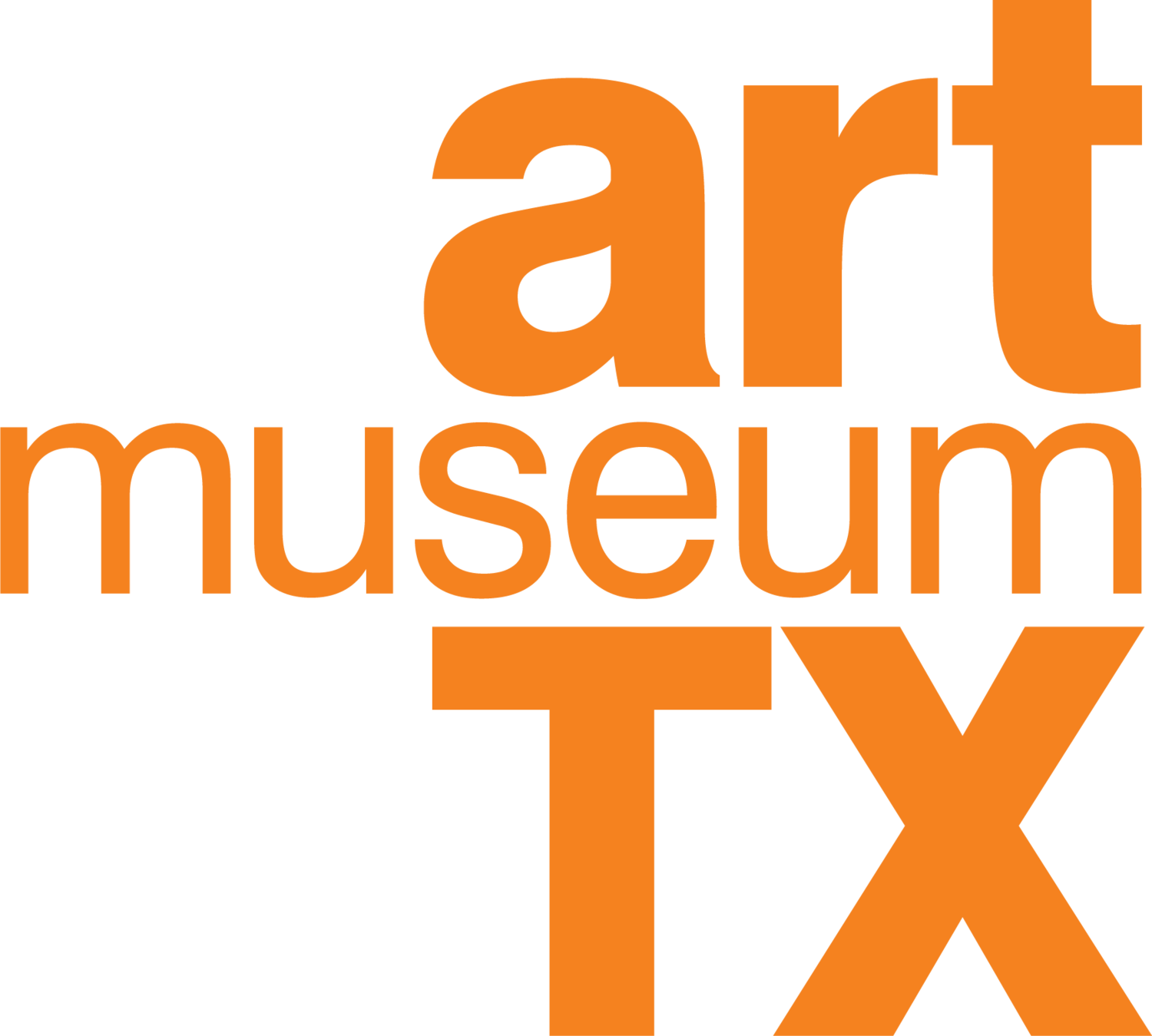 Texas, dedicated to presenting the region's contemporary art to the public. Art Museum TX provides an interchange for visual arts of the present and recent past, presents new directions in art, strives to engage the public, and encourages a greater understanding of contemporary art through education programs.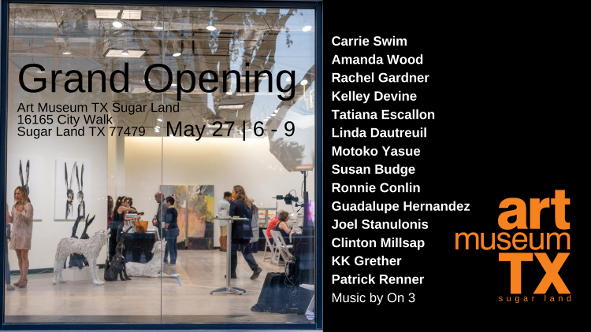 Art Museum TX is a museum dedicated to reaching our Fort Bend area population from one end of the region to the other, reaching throughout the surrounding areas and growing a wider audience. Art Museum TX is introducing art to so many. We bring art to YOU by opening our art space where YOU already frequent! We are in THE NEIGHBORHOOD!
Art Museum TX
16165 CITY WALK
SUGAR LAND TX 77479
Directions
Admission Free
Suggested Donation $5.00
Houston's Online Weekend Entertainment Guide
Looking for that Saturday weekend event and can't find it
try our custom "Google Search"