Saturday
January 22nd, 2022
Weekend Saturdays is updated continuously

Kathleen Madigan
In Concert
@713 Music Hall
Saturday 1/22/2022 7:00 PM
Comedian Kathleen Madigan's 32-year comedy career is showing no signs of slowing down. Madigan has been touring 250 nights a year on the road and has risen from performing in comedy clubs to performing in marquee theaters with sold out shows. She's squeezed in over 40 appearances on late night talk shows and multiple comedy specials airing on Netflix, Comedy Central and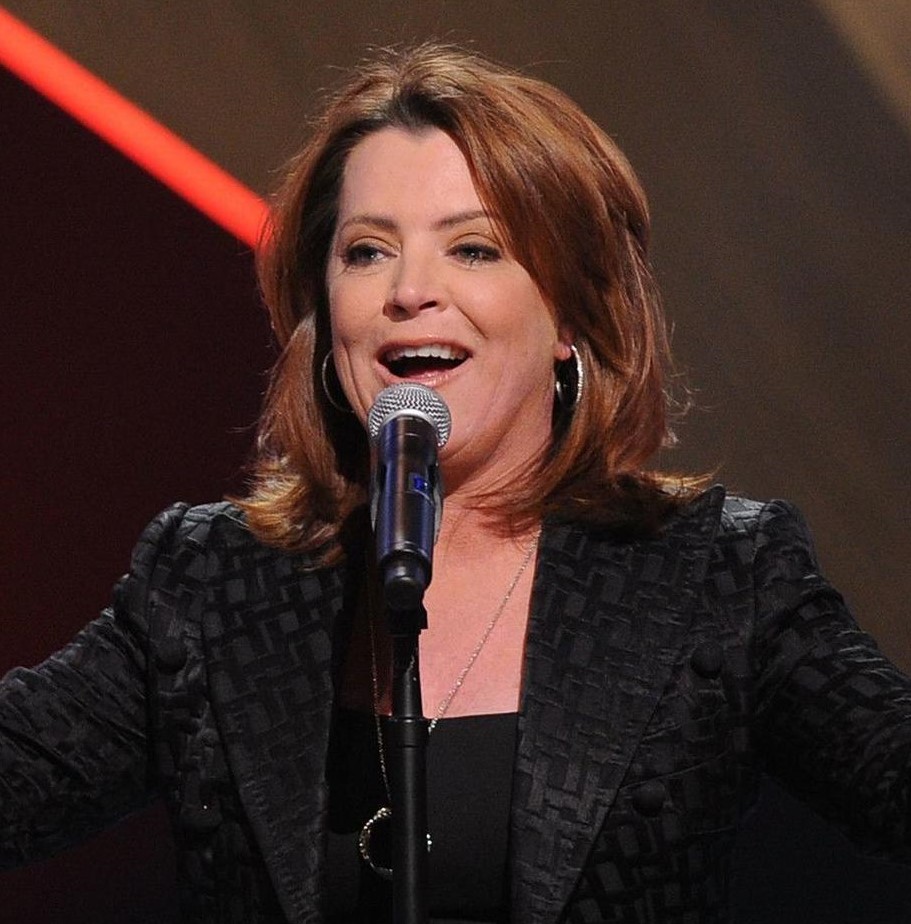 HBO. She also recently joined Jerry Seinfeld on his Netflix show "Comedians in Cars Getting Coffee" and made the most of the pandemic by launching a podcast, "Madigan's Pubcast," on all streaming outlets. Recently asked if her career was planned, she said, "No, like that guy in the Joy of Painting used to say, it was a happy accident. This whole thing just started out as a reason to drink and wow, what a great drinking accident."
Her most recent special "Bothering Jesus" is her fifth hour long standup special and will be her third special to be available on NETFLIX. "I love working with them. They're the young people. Network TV will need to adapt quickly to even have a chance to stay in the game. NETFLIX gets it and makes it so easy for us. Instead of it being a battle of content and rules, it's just fun. What it's supposed to be," she says.
Her album of the "Bothering Jesus" special, was the highest selling comedy album and most played comedy album on streaming services since 2014.
Googoosh
In Concert
@Hobby Center
Saturday 1/22/202 8:30 PM
Googoosh is one of Iran's most enduring and famous entertainers. Born Faegheh Atashin in Tehran (Iran) in 1950, Googoosh grew up with the support of her entertainer father. Her artistic aspirations were supported by her father so much so that she was encouraged to perform at some of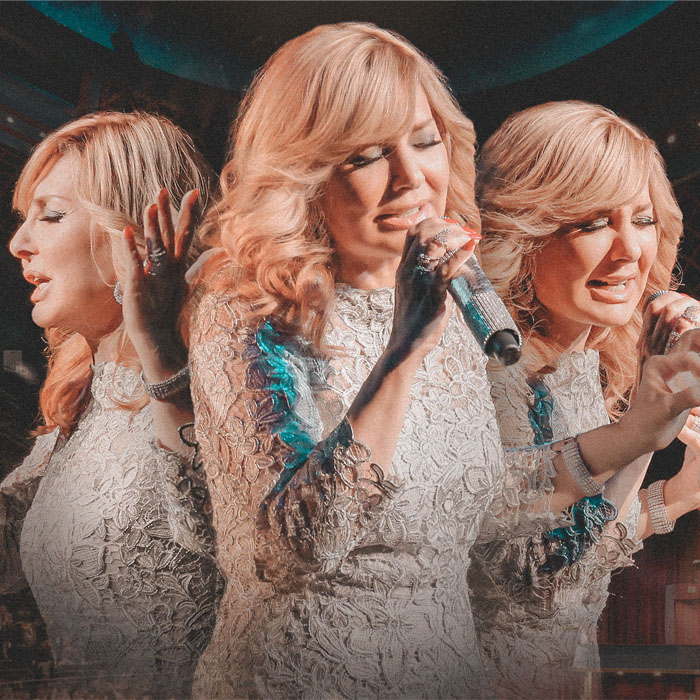 Tehran's largest cafes and bars from the age of 3. Throughout the decades, she played in successful blockbuster movies such as Hope and Fear (1960) and The Runaway Angel (1961), a film by George Obadiah.
Throughout her journey she was discovered by Iranian composers and very shortly after that, due to her unique voice and style, she established herself as a pop culture icon in the Iranian music industry. Her first ever single in 1968 was the highest selling record in Iranian history. She soon became the most expensive performing and recording artist in Iran, releasing 150 records between 1968 to 1979. Throughout the 70's Googoosh starred in numerous large blockbuster films and amonst them Bita (1972), Honeymoon (1976) Fellow Traveler (1975), and Along the Night (1978) were the most popular. Her acting career ended with the 1979 revolution in Iran.
As Googoosh's popularity grew, the oppression regime was also gaining power and by 1979, Iran was declared an Islamic republic and women were no longer permitted to sing in public. Due to the newly formed Iranian regime Googoosh was sentenced to a 21- year house arrest. Googoosh was a voice and symbol for many and at that time this much power for an individual (specially a woman) was forbidden.
The Hobby Center for the Performing Arts
800 Bagby Street
Houston, TX 77002
(713) 315-2525
Directions (Map)
Elton John
in Concert
@Toyota Center
Saturday 1/22/2022 7:30 PM
This weekend its 80's icon Elton John in the Bayou City at Toyota Center.
John released a new set of music last October, "The Lockdown Sessions."
"The Lockdown Sessions" is a collection of 16 songs, all Elton John collaborations, with some of the biggest, most exciting artists in the world today.
Including: Brandi Carlile, Charlie Puth, Dua Lipa, Eddie Vedder, Gorillaz, Lil Nas X, Miley Cyrus, Nicki Minaj, Rina Sawayama, SG Lewis, Stevie Nicks, Stevie Wonder, Surfaces, Years & Years, Young Thug, and more.
Houston Symphony
Classical Concert
Eschenbach Conducts Beethoven & Brahms 1
@Jones Hall for The Performing Arts
Saturday 1/22/2022 8:00 PM
Sunday 1/23/2022 2:30 PM
Phenomenal young pianist Jan Lisiecki tackles Beethoven's poetic and powerful Piano Concerto No. 4, and revered conductor Christoph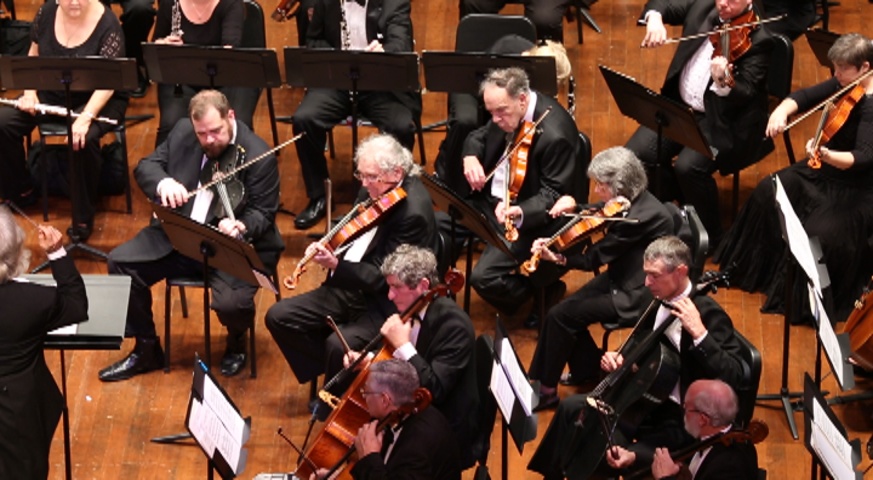 Eschenbach—best known and beloved by Houston audiences for his tenure as music director from 1988 to 1999—leads Brahms's monumental Symphony No. 1. The concerts open with Ibert's dazzling Flute Concerto, performed by Greek virtuoso Stathis Karapanos.
Contact the venue for possible postponements
or cancellations due to Covid 19 escalations
Matteo Lane
@Improv Houston
Saturday 1/22/2022 7:00 PM & 9:30 PM
Sunday 1/23/2022 7:30 PM
his weekend at Improv Houston its New York based comedian Matteo Lane.
Lane has a comedy special currently streaming on Netflix's The Comedy Line Up. He's also appeared on late night television's The Late Show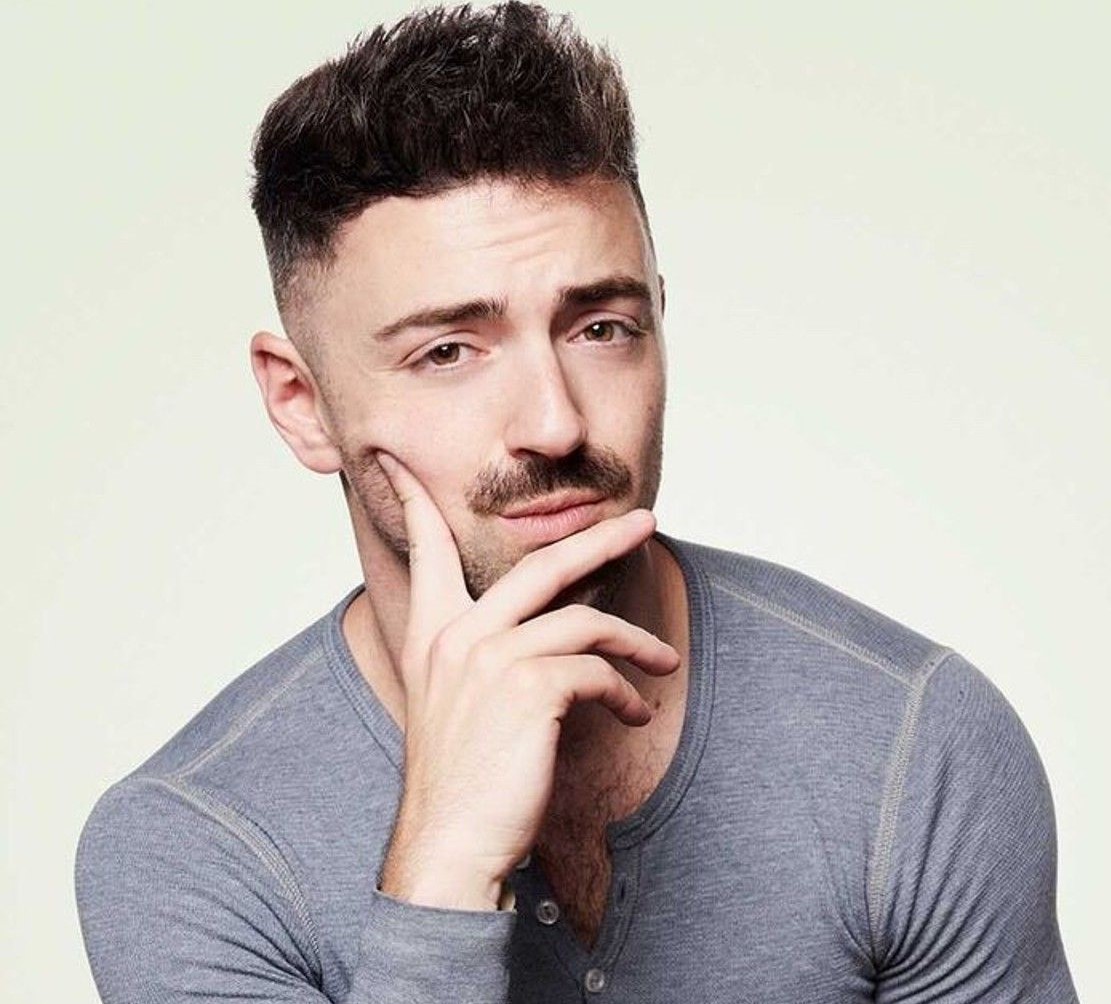 with Stephen Colbert and NBC's Late Nigt with Set Meyers. Lane is currently developing an animated series "Kickass Drag Queen", together with "Bob the Drag Queen", Gary Sanchez and Unicorn Island Productions. He co-hosts the podcast "Inside the Closet" together with Emma Willmann.
Samantha Fish with special guest Django Knight
@The Heights Theatre
Saturday 1/22/2022 8:00 PM
Doors Open7:00 PM
Lobby Opens 6:00 PM
"That was my mission on this album: To really set these songs up so that they have a life of their own," says Samantha Fish about Kill or Be Kind, her sixth solo album and her debut on Rounder Records.
This weekend its Samantha Fish with her special guest Django Knight at The Heights Theatre in northwest Houston.
"Strong messages from the heart – that's what I really set out for." Indeed, what comes across immediately on hearing the album is the extraordinary level of songcraft on its eleven tracks, the way these songs are so smartly put together to deliver a potent emotional impact.
Anyone who has ever heard Fish's previous albums knows that she has earned a place in the top rank of contemporary blues guitarists and that her voice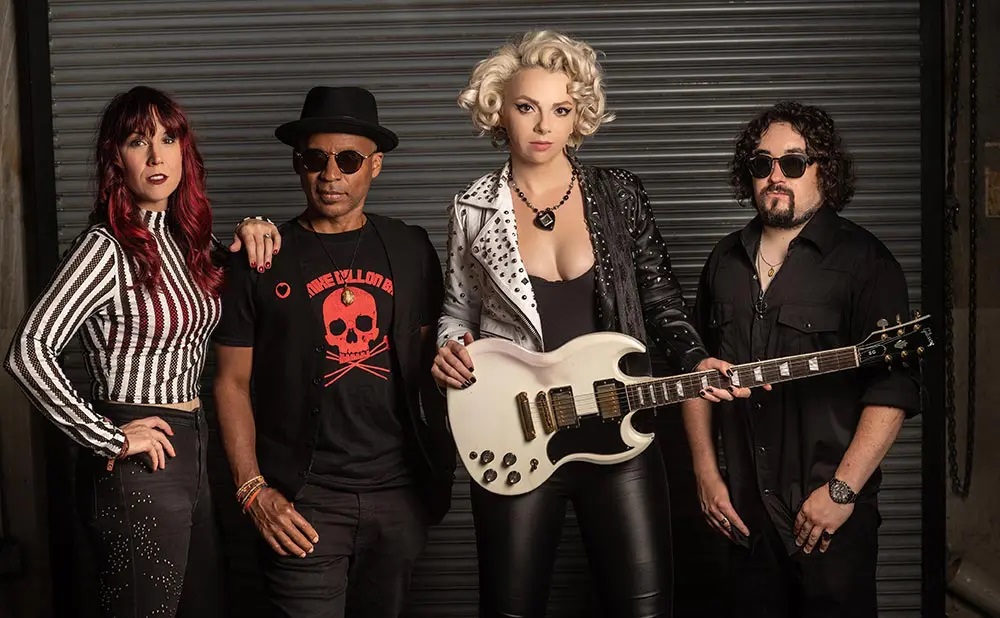 can wring the soul out of a ballad and belt out a rocker with roof-shaking force. And, rest reassured, those virtues are fully in evidence on Kill or Be Kind. But each of the songs on the album does far more than simply provide a setting for Fish's pyrotechnics.
They tell captivating stories, set up by verses that deftly set the scene, choruses that lift with real feeling, and hooks that later rise up in your thoughts, even when you're not aware that you're thinking of music at all. It's the kind of songwriting that emerges when raw talent is leavened by experience and aspiration, and when a committed artist genuinely has something to say. Those qualities make Kill or Be Kind a genuine artistic breakthrough for Fish.
The Art Museum of Texas
@Sugraland Town Square
Established in 2020, Art Museum TX is a not-for-profit institution in Fort Bend County,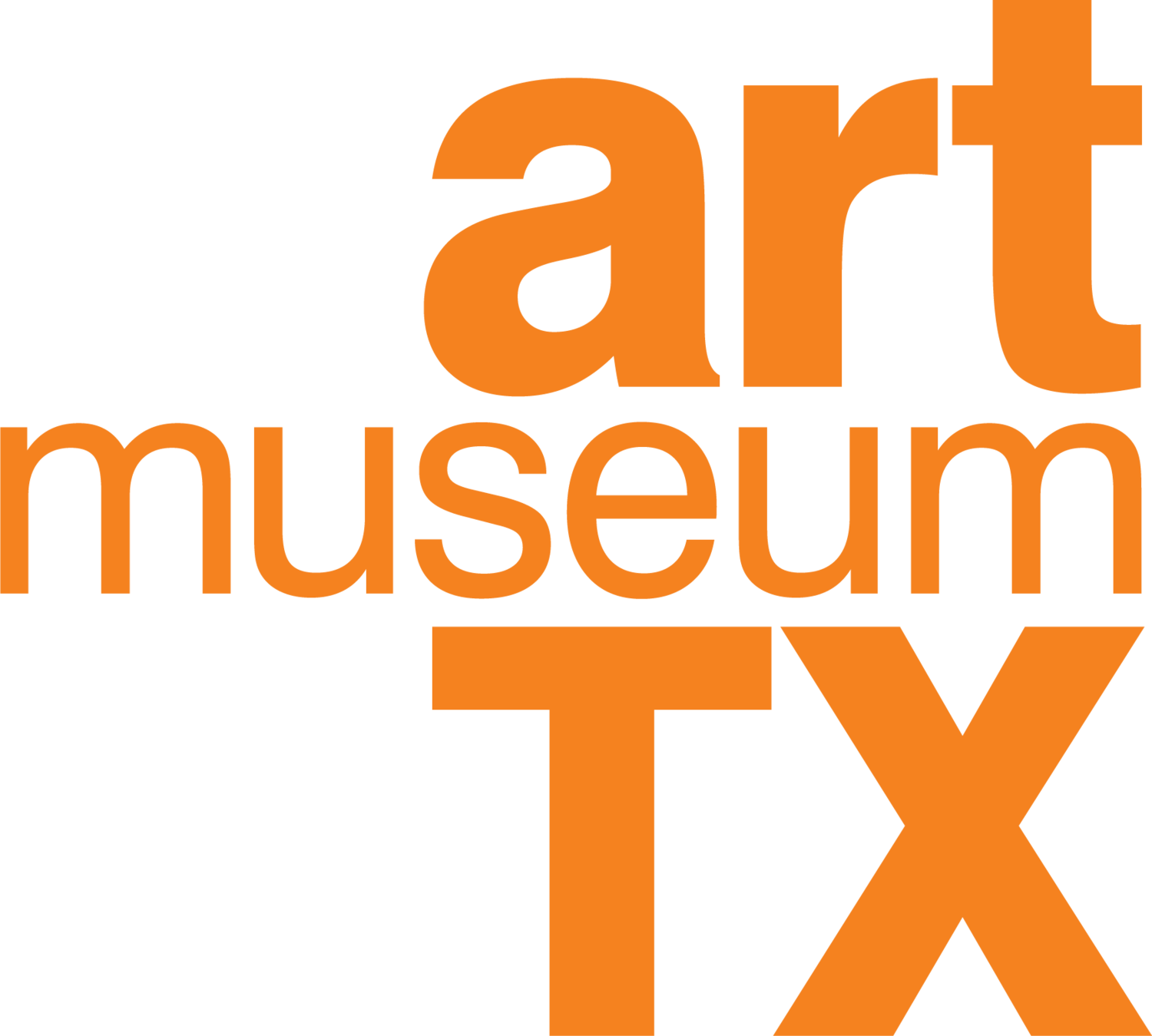 Texas, dedicated to presenting the region's contemporary art to the public. Art Museum TX provides an interchange for visual arts of the present and recent past, presents new directions in art, strives to engage the public, and encourages a greater understanding of contemporary art through education programs.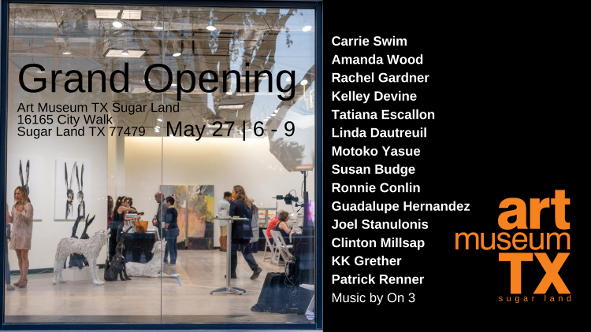 Art Museum TX is a museum dedicated to reaching our Fort Bend area population from one end of the region to the other, reaching throughout the surrounding areas and growing a wider audience. Art Museum TX is introducing art to so many. We bring art to YOU by opening our art space where YOU already frequent! We are in THE NEIGHBORHOOD!
Art Museum TX
16165 CITY WALK
SUGAR LAND TX 77479
Directions
Admission Free
Suggested Donation $5.00
Houston's Online Weekend Entertainment Guide
Looking for that Saturday weekend event and can't find it
try our custom "Google Search"