Saturday
January 29th, 2022
Weekend Saturdays is updated continuously

Jerry Rivera
@Arena Theatre
Saturday 1/29/2022 8:00 PM
Doors Open 7:00 PM
(From All Music.com) It all started for Rivera when he began singing with his parents at various gatherings and was given small solo showcases at his parents' concerts. He is the son of singers Edwin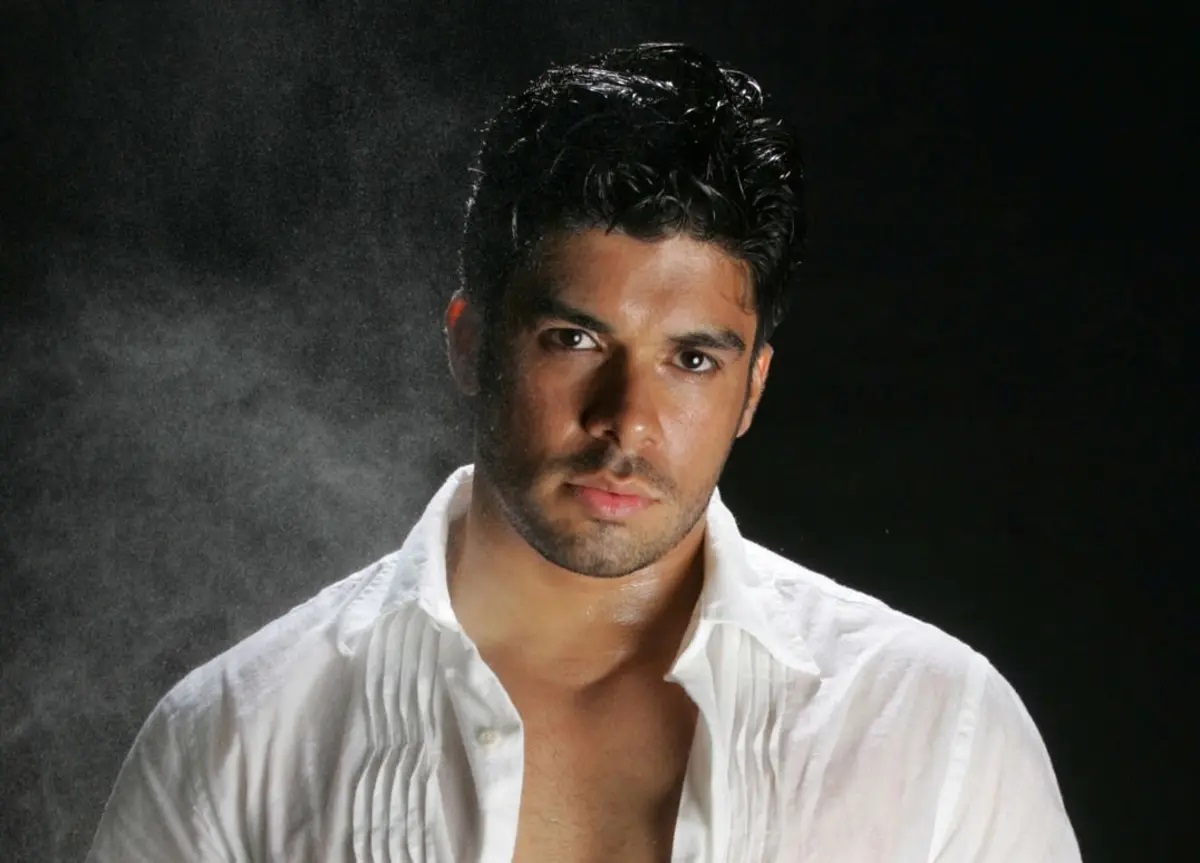 "Pino" and Domingo Rivera. Pino recorded Jerry when he was 14 and sent the demo to CBS/Sony Discos, who signed him to a long recording contract. His debut album, Empezando a Vivir, was recorded in 1989.
This weekend the Puerto Rican native will be in Houston at the Arena Theatre.
Rivera began to be known as "El Bebé de la Salsa" (the baby of salsa) after recording his first album, Empezando A Vivir. This project generated the hit, De La Cabeza A Los Pies ("From Head to Toe"). His second album, Abriendo Puertas ('Opening Doors'), produced the hit songs Esa Niña ('That Girl'), Dime ('Tell Me'), Nada Sin Ti ('Nothing Without You'), and Como un Milagro ('Like a Miracle') became number one hits first in Puerto Rico, then among the Hispanic populations in the United States and finally across Latin America.
Its first single, "De la Cabeza a los Pies," made the compilation album Non-Stop Dancing, Vol. 2 and received airplay. His sophomore effort, Abriendo Puertas, issued in 1990, scored two hit singles, "Dime" and "Más Que Tu," on the Billboard Latin Songs charts.
Taken together, they established Rivera has a hot young talent and set the stage for his smash third album, 1992's Cuenta Conmigo, which hit the top spot of Billboard's Tropical/Salsa chart (and remained there for the better part of the year), scored four hit singles, and charted in the Top 20 in the magazine's Top Latin Albums the following year, all on its way to becoming one of the best-selling salsa albums of all time. It went multi-platinum and received airplay throughout the Caribbean and the United States. It resulted in the first of the Rivera's Grammy nominations.
In 2005 the singer played himself in Mi Destino Eres Tu, a hit Univision telenovela. In 2007, Rivera once more offered a unique tribute on the EMI-issued Caribe Gardel. The album was a radical Afro-Caribbean/salsa reworking of tangos by the Argentinian master Carlos Gardel. El Amor Existe, another collection of ballads, was issued in 2011, followed by Jerry Christmas in 2012. Two albums, Evolucion and Frente a Frente, followed in 2015.
Houston Arena Theatre
Arena Towers
7326 Southwest Fwy
Houston, TX 77074
Directions (Map
(713) 772-5900
Contact the venue for possible postponements
or cancellations due to Covid 19 escalations
Saturday 1/29/2022 7:00 PM
Pit Party Open 2:30 PM
Stadium Doors Open 5:00 PM
Monster Jam® is an action-packed motorsport with world-class athletes locked in intense competitions of speed and skill. Witness heated rivalries, high-flying stunts and fierce head-to-head battles for the Event Championship. Engineered to perfection, these 12,000-pound monster trucks, including the legendary Grave Digger® and Monster Energy®, push all limits in Freestyle, Skills Challenge and Racing competitions. This is full-throttle family fun. This. Is. Monster Jam™.
Monster Jam® returns to NRG Stadium! These stadium and arena events blow the roof off traditional motor sports racing, as 1,500 horse power Monster Jam trucks fly 30 feet in the air, flattening anything in their path. Monster Jam® is the most action-packed live event on four wheels where world-class drivers compete in front of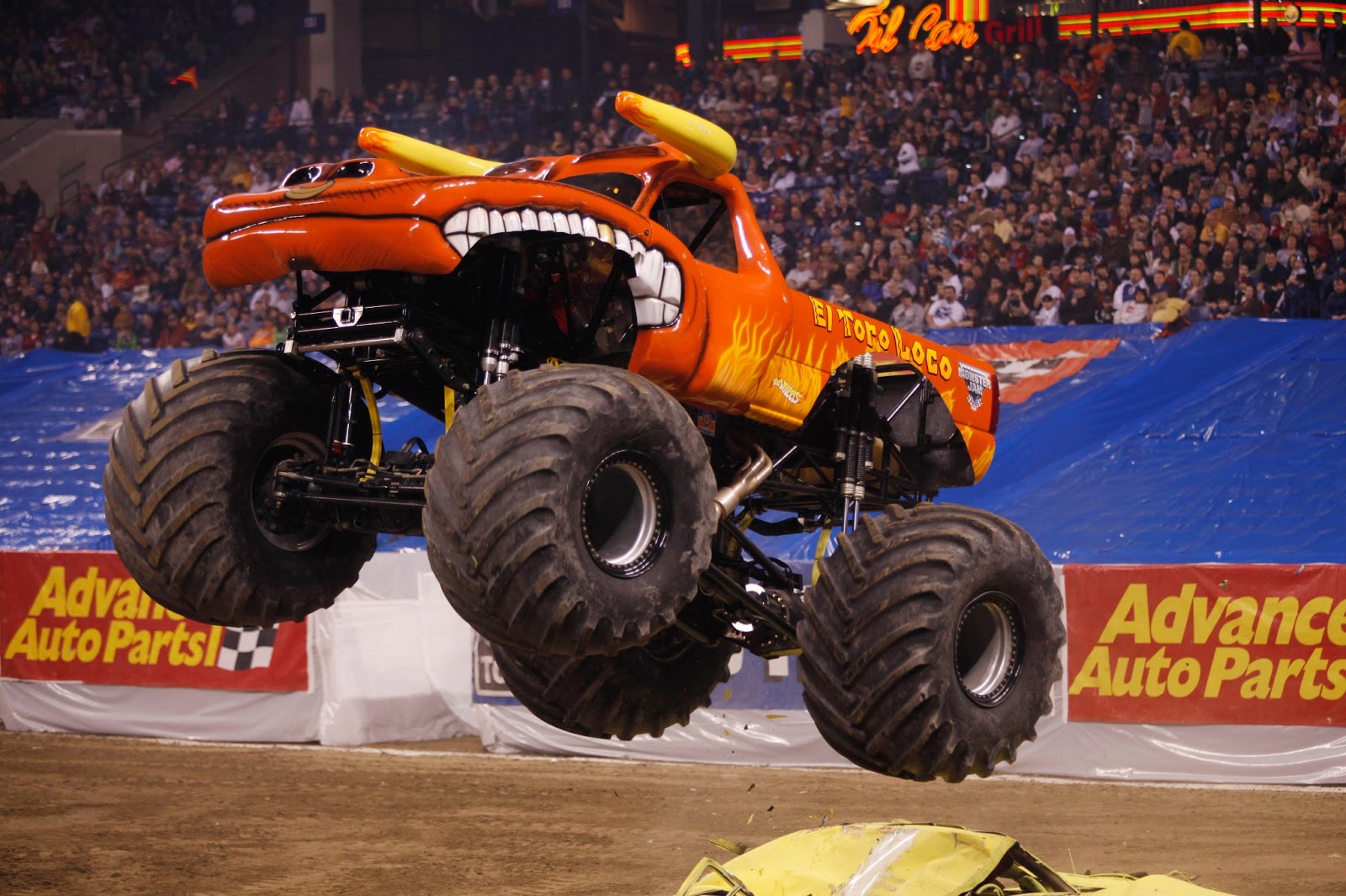 capacity crowds in both monster truck racing and freestyle competitions. Celebrating 25 years of adrenaline-charged family entertainment, Monster Jam combines spontaneous entertainment with the ultimate off-road, motorsport competition. Monster Jam features the most recognizable trucks in the world including Grave Digger®, Max-DTM, El Toro Loco®, Monster Mutt® and many more. Monster Jam events leave you on the edge of your seat as these competitors thrill fans with jaw-dropping displays of gravity-defying feats.
At Monster Jam shows, monster trucks face off in two different forms of competition - Racing and Freestyle. In the smaller shows they have a wheelie competition and / or a donut contest. The goal in the wheelie competition is to hit a ramp and get big air while remaining perpendicular to the ground.
In the donut competition a driver tries to spin their truck until he/she gets dizzy, the truck can't go any more, or they think they have a high enough score to win. Side-by-side racing is traditional heads-up tournament racing, where the first truck to cross the finish line moves onto the next round until it is eliminated or wins the racing trophy by winning the Championship race.
The freestyle competition allows drivers two minutes on an open floor to show off their skills as they drive the trucks over cars, and doing stunts and tricks with their trucks. The freestyle winner is determined by 6 judges each giving a score out of 10. The high and the low scores are dropped that the fans gave. The max score is 40. There are two winners from both events, however if the same person that won racing that night also won freestyle that night then they get the biggest trophy, next to the world finals trophy, the Double Down trophy, named after the Double Down activities in Las Vegas at the Monster Jam World Finals.
The series is sanctioned under the umbrella of the United States Hot Rod Association (USHRA) and takes place primarily in the United States. Although individual event formats can vary greatly based on the "intermission" entertainment, the main attraction is always the racing and freestyle competitions by monster trucks.
Monster Jam shows are held throughout the whole year with more shows during the winter than the summer, and travel around the country in U.S. and Canada. Shows are also being held in other locations around the world, such as Canada, Europe, Australia, Mexico, Costa Rica, The Philippines, Saudi Arabia and recently Japan.
First Ever Combined Houston Auto
& Boat Show
@NRG Park
Jan. 26-30, 2022 at NRG Center
For the first time ever the Houston Auto Show and the Houston Boat Show are getting hitched, bringing land and sea lovers together for one spectacular event.
After realizing the hit the pandemic has brought on inventory in both the automobile and boat industries, the two Houston shows have teamed-up to build the largest event of its kind.
"New cars are in high demand thanks to the launch of new models, new technology and never before seen supply chain issues," said Wyatt Wainwright, President of the Houston Auto Show. "Combining with the Houston Boat Show creates an outstanding first-time event that can be enjoyed by all for one low price."
Enjoy the fan favorites of the Ram Test Track and the 2022/2023 new vehicle models at the Houston Auto Show portion of the event. A large variety of auto brands will be represented, along with several test drive opportunities from brands like Ford and Subaru.
Noel Miller
@The Improv Houston
Saturday 1/29/2022 7:00 PM & 9:30 PM
Sunday 1/30/2022 7:30 PM
Noel Miller's biting one-liners and topical social commentary has made him a force to be reckoned with in the comedy world. Between directing,touring, podcasting, music and streaming, Noel's rise has been nothing short of meteoric.
In addition to starring in popular YouTube series That's Cringe, and comedy duo + podcast Tiny Meat Gang with fellow comedian Cody Ko, Noel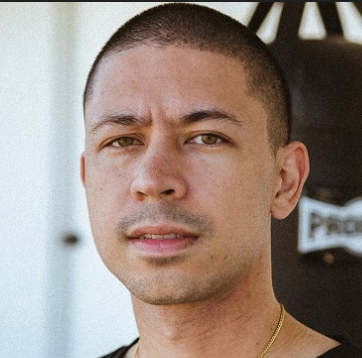 has created successful series' on his own including his format around hit British Reality show Love Island. His broad reach has landed him deals with companies such as Seat Geek and Old Spice, as well as solo comedy gigs across the country.
He can be found racing on his driving simulator against pro Formula 1 drivers, or playing games such as Call of Duty: War zone.
Noel has also found success as a filmmaker, being the creative mind behind Tiny Meat Gang's hit music videos including Walk Man, which has garnered over 19 million views, and their recent releases, Broke Bitch, Daddy and Sofia, which have collectively gathered 20M+ views. Outside of music, Noel recently released his first short film, Suki, a dark comedy about a relationship between a detective and a serial killer. Additionally, Noel has recently leaned into streaming, resulting in a rapidly growing Twitch following.
The Improv
Marq-E Entertainment Center
7620 Katy Freeway
455 Houston, TX 77024
Directions
Buy tickets over the phone:
713-333-8800
JoJo Siwa in Concert
@Toyota Center
Saturday 1/29/2022 7:00 PM
JoJo Siwa started out dancing as a toddler at her moms, Jessalynn Siwa's, dance studio, in Omaha, Nebraska. From the very beginning, JoJo was known for her stardem affect. She started her first YouTube channel at a young age, called "JoJo's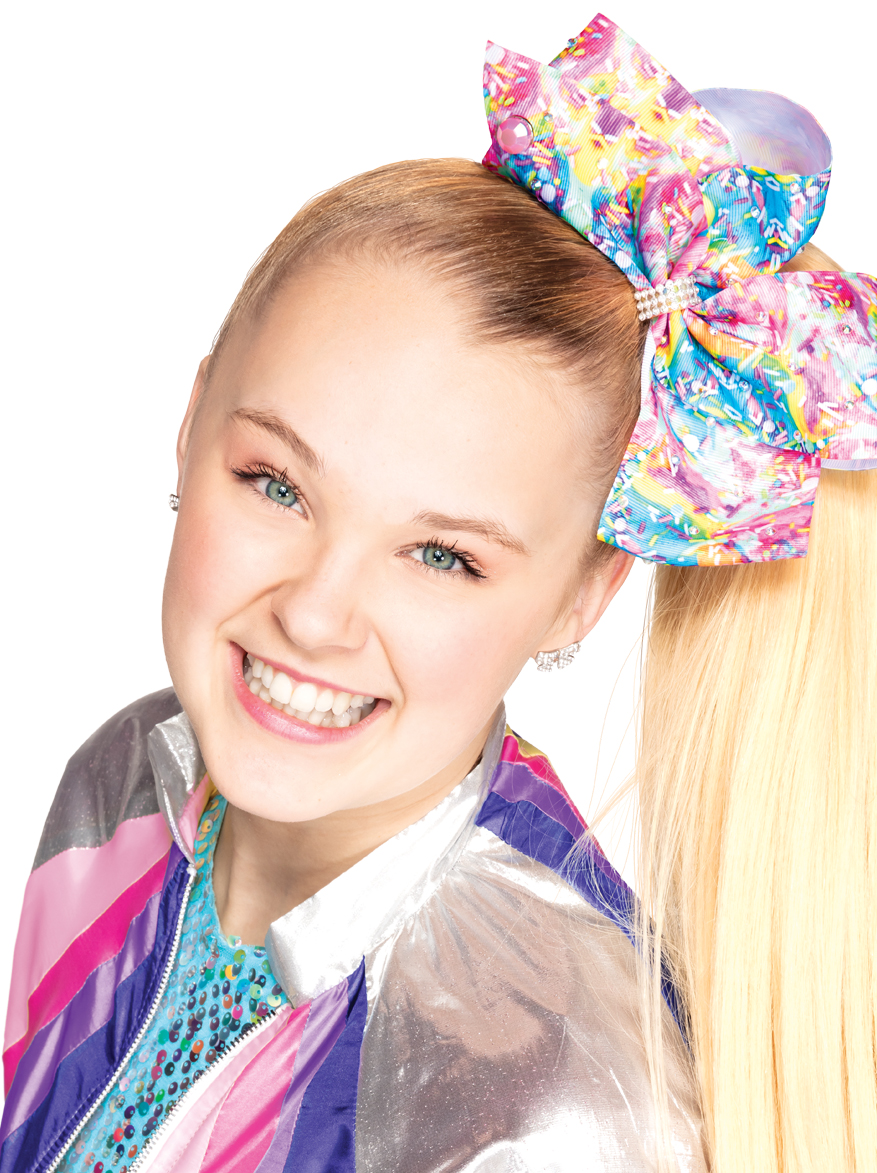 Juice". Her BIG break came when she won a spot on the show "Abby Lee's Ultimate Dance Competition". She's known for her keen entrepreneurship, singing, dancing, bestselling author, social media influencer and most recently her first tour, D.R.E.A.M the Tour. Her continued popularity has made her one of the leading teen sensations and it is only the beginning.
"I believe that everyone should follow their dreams! I am a 16 year old girl from Nebraska, who is living my dream! I am truly thankful for all my fans, family & friends who are always supporting me through each adventure! I am living my best life and DREAMing BIG! Listen to my songs as they each have a very special meaning and are part of my story. I hope they inspire each you!"
Ronny Chieng
"The Hope You
Get Rich Tour"
@HOB Houston
Saturday 1/29/2022 7:00 PM & 9:00 PM
Ronny Chieng is a stand up comedian, actor and Correspondent on the Daily Show with Trevor Noah. He was also one of the stars of the worldwide hit movie Crazy Rich Asians and has appeared on the Late Show with Stephen Colbert, the Tonight Show with Jimmy Fallon, the New York Times, and GQ.

Ronny co-wrote and starred in his own sitcom "Ronny Chieng: International Student" which is currently airing on Comedy Central and Netflix. In December 2019 Ronny released his debut smash hit Netflix Stand Up Comedy Special "Asian Comedian Destroys America". He firmly believes there is absolutely no way anyone is reading this.

HOB Houston
in GreenStreet
1204 Caroline St.
Houston, TX
(888) 402-5837
Directions (Map)
The Art Museum of Texas
@Sugraland Town Square
Established in 2020, Art Museum TX is a not-for-profit institution in Fort Bend County,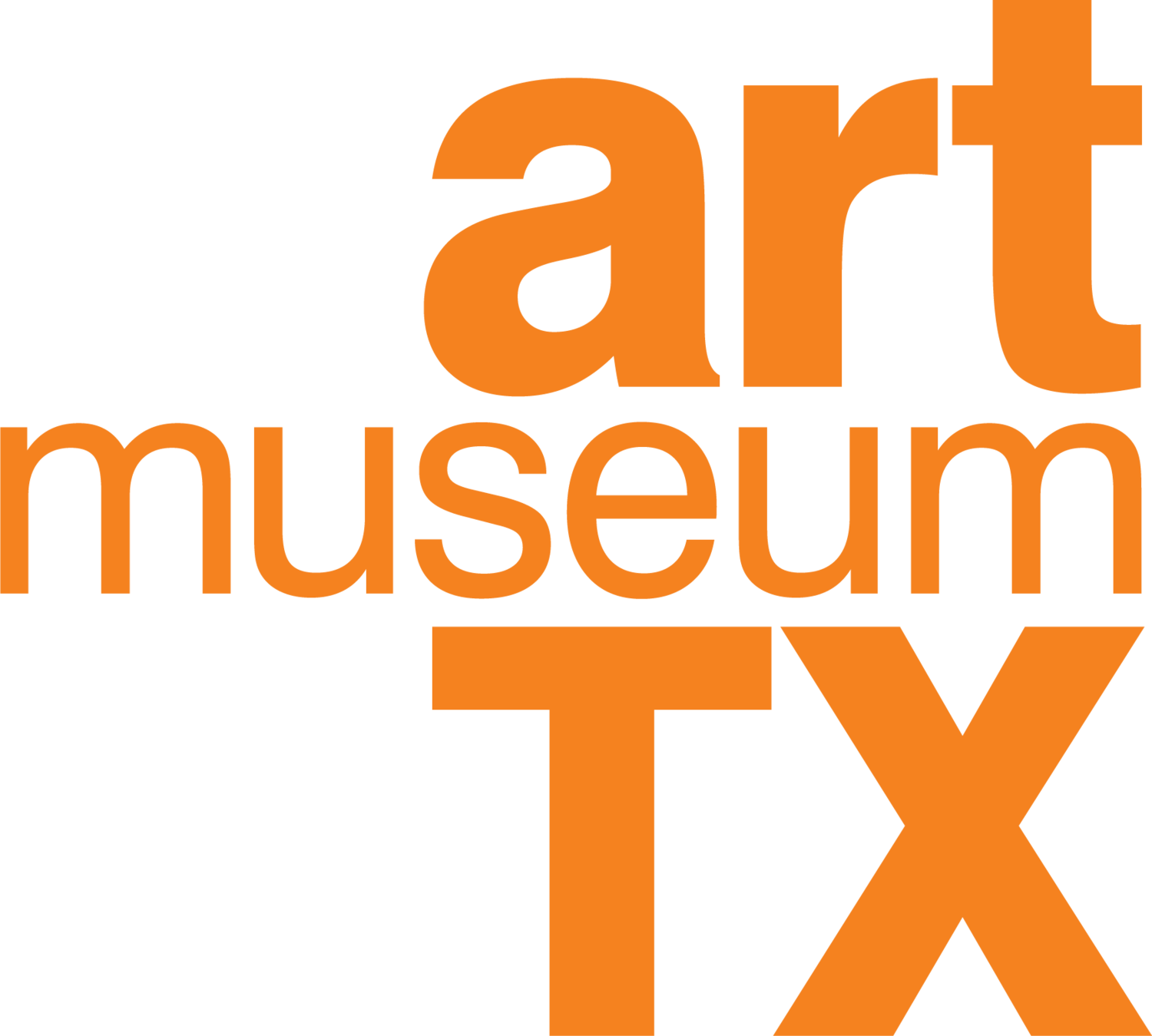 Texas, dedicated to presenting the region's contemporary art to the public. Art Museum TX provides an interchange for visual arts of the present and recent past, presents new directions in art, strives to engage the public, and encourages a greater understanding of contemporary art through education programs.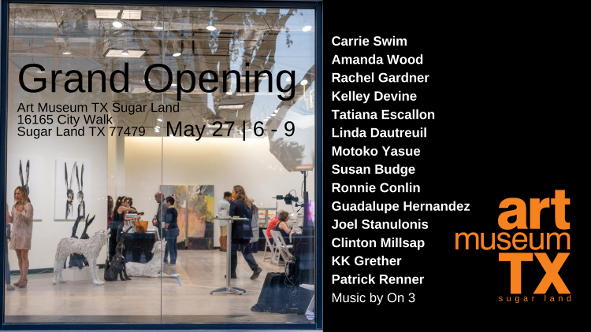 Art Museum TX is a museum dedicated to reaching our Fort Bend area population from one end of the region to the other, reaching throughout the surrounding areas and growing a wider audience. Art Museum TX is introducing art to so many. We bring art to YOU by opening our art space where YOU already frequent! We are in THE NEIGHBORHOOD!
Art Museum TX
16165 CITY WALK
SUGAR LAND TX 77479
Directions
Admission Free
Suggested Donation $5.00
Houston's Online Weekend Entertainment Guide
Looking for that Saturday weekend event and can't find it
try our custom "Google Search"