Weekend Saturday is updated continuously


Idiginis
Performs Peter Tosh
@HOB Houston
Idiginis a Houston,Texas based reggae band began in 2008. Since the beginning, Idiginis has remained true to the traditions of Reggae music while adding a little Texas flavor. Started by Aauzraam Levi, the band's lead vocalist, rhythm guitarist and songwriter, Idiginis has added many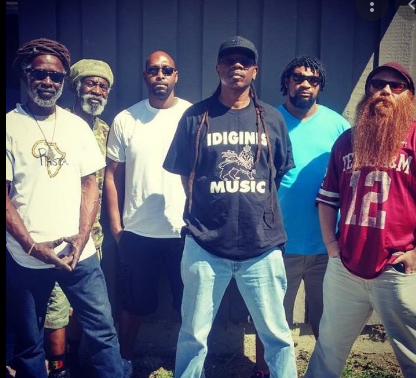 new members along the way while still maintaining the original sound. The band currently consists of 6 musicians, including: Dizzy Bootz (Bass), Osakwe Rikondja (Lead Guitar), Jomo Kore (Percussion), Nevelle O'Brady (Drums), and Michael Phillips (Trumpet & Vocals).
Idiginis has consistently been one of the top reggae bands in Houston by continuing to make and perform the hottest original reggae music for over 10 years. In 2009 the band released their self titled EP, Idiginis, which gave the band an impressive start. Then in March of 2013 the band released Suspended Animation which was the band's first attempt at a full CD. Suspended Animation got the people's attention and demonstrated what Texas roots rock reggae is all about. In March of 2015 the band debuted their CD, Decisions, which showed their maturity as a band landing the band an opportunity to open for The Wailers at House of Blues.
IDIGINIS has been honored to play along side Sugar Minott, Freddie McGregor, Third World, Elephant Man, Wailing Souls, Rootz Underground,Chaka Khan, Steel Pulse, Yellowman. The band has also played dates with The Skatalites, Ky-Mani Marley, Dub Trio, Groundation, Mystic Roots, Passafire, Fortunate Youth and the Common Kings.
The band has seen many bands come and go, but one thing you can count on is Idiginis being there to represent Texas Reggae. Look out for our new self titled CD Idiginis coming out Summer 2019.

HOB Houston
1204 Caroline St.
Houston, TX
(888) 402-5837
Directions

Mike Zito Big Band feat. the Grooveline Horns (Album Release) with Indigenous

Saturday 7/16/21 7:00 PM
Mike Zito is one of the most lauded artists in the contemporary blues arena today and rightfully so, but for him, the thing that counts the most is maintaining his honesty, authenticity and integrity. Those are the qualities that have steered Zito's career since the beginning and continue to define every effort he's offered since.
Los Aguilar en Concierto
@The Woodlands Pavilion
Saturday 7/10/2021 8:00 PM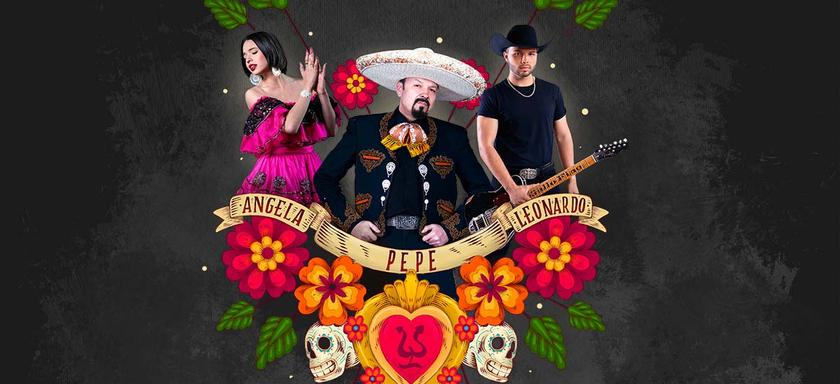 "La Dinastía Aguilar" make their way to The Woodlands this weekend. Pepe Aguilar is the son of Mexican singer-actors Antonio Aguilar and Flor Silvestre.
Two of Aguilar's children, Leonardo and Ángela will be in concet at The Pavilion. Their father Pepe Aguilar played his first concert at the age of three, joining his father onstage at Madison Square Garden in New York City decades ago.

Pepe Aguilar has sold over 12 million albums worldwide. His work has earned him four Grammy Awards, five Latin Grammy Awards, nineteen Lo Nuestro Awards, and a star on the Hollywood Walk of Fame.

Angela Aguilar solo studio album, Primero Soy Mexicana, was met with critical acclaim and success. She has been nominated for a Grammy Award and two Latin Grammy Awards, becoming one of the youngest artists nominated for both awards.

In 2016, Leonardo Aguilar released his first solo album, Gallo Fino, produced by his father, Pepe. Leonardo worked with other prominent Mexican artists such as Espinoza Paz and El Chapo de Sinaloa.
The Woodlands Pavillion
2005 Lake Robbins Dr.
The Woodlands, TX 77380
Directions (Map)
Houston Astros vs. New York Yankees
League Baseball at Minute Maid Park. More information at www.astros.com
Sat Jul 10, 2021 6:15pm
501 Crawford St, Houston, TX 77002 Directions (map)

Pancakes & Booze Art Show
Saturday 7/10/2021 8:00 PM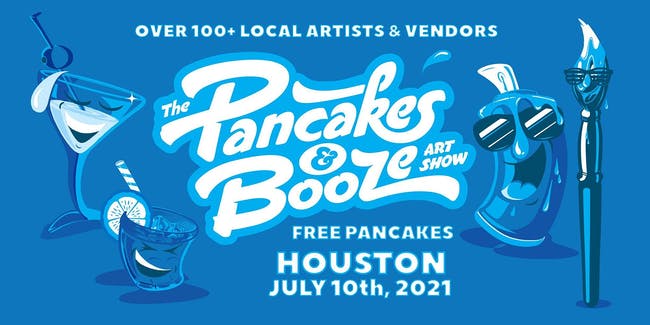 Showstoppers A Broadway Musical Scrapbook
@Miller Outdoor Theatre
Saturday 7/10/2021 8:00 PM
Relive your favorite showstopping Broadway musical numbers curated from the HITS Theatre production archive of shows performed at Miller over a 34-year history. Featuring 25 student performers in grades 1-12, HITS Theatre will transport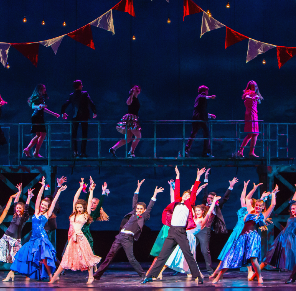 audiences in-person and online with spectacular moments from musical theater history. Incorporating memory videos from well-known alumni and technical support from Stages Repertory Theatre, the evening is sure to touch your heart, bring back fond memories and create new ones!
Miller Outdoor Theatre
Hermann Park
6000 Hermann Park Dr
Houston, TX 77030
Directions click here
(832) 487-7102
Andrew Santino
@The Improv - Houston
Saturday 7/10/2021 7:00 PM & 9:30 PM
Andrew stars in FX's most-watched comedy series, "Dave" alongside "Lil Dicky". Santino starred in the Showtimes series, "I'm Dying Up Here" exec produced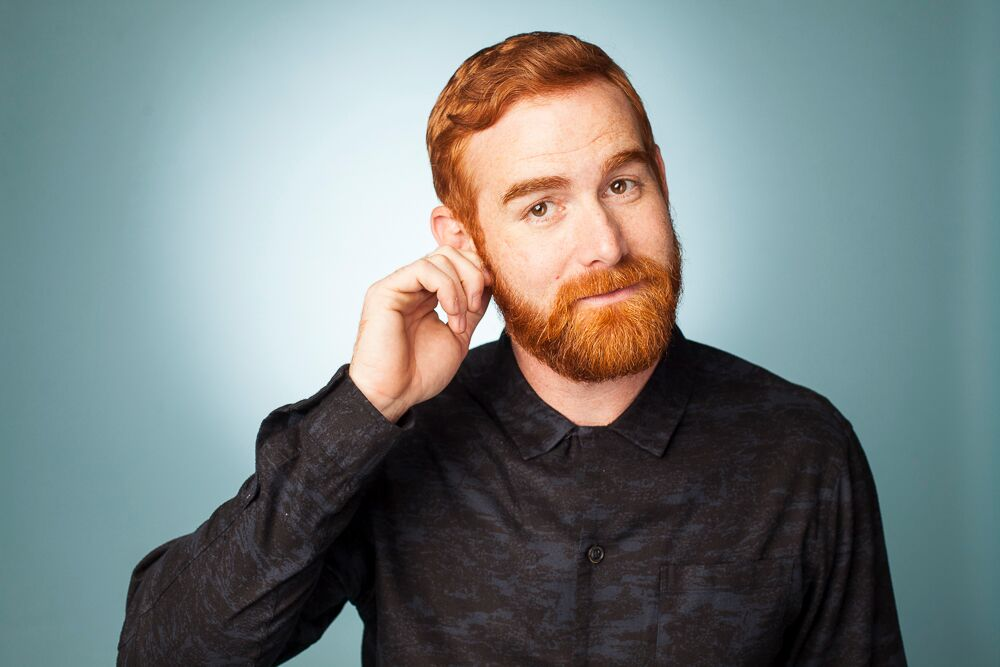 by Jim Carey and directed by Jonathan Levine. He also appeared in "Game Over Man" written and produced by The Workaholics crew. Previously, Santino was the star of ABC's comedy "Mixology".
Andrew co-hosts the very popular podcast, "Bad Friends", with comedian Bobby Lee. Santino also has his own solo podcast "Whiskey Ginger"and both combined accumulate upwards of a million downloads per week. His Showtime hour-long stand-up special "Home Field Advantage" debuted in 2017.
The Improv
7620 Katy Freeway Space
455 Houston, TX 77024
Directions
Buy tickets over the phone:
713-333-8800
Les Play House Tour
Lakim w/ Open Source
Open Source is back on the WOMH rooftop July 17th with special guest Lakim! Alongside 9th Sage, J. Jaxx, and OS residents Hiram and Morgan Morgan.

White Oak Music Hall
2915 N Main Street
Houston, TX 77009
Directions (Map)
Phone: (713) 237-0370

In Sugarland this weekend

Music in the Plaza
Featuring
Leslie Michael & Friends
Friday, July9, 2021 7:30 pm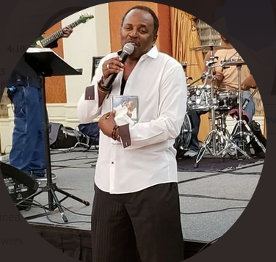 Grab your lawn chairs, kick back and relax during this upbeat R&B and Pop Concert courtesy of the Leslie Michael & Friends Band.

Sugarland Town Square
Located at Highway 6 and U.S. 59
Sugar Land, TX 77479
Directions (Map)
281-242-2000


Lemonade Day
Saturday, July 17. 2021 10:00 am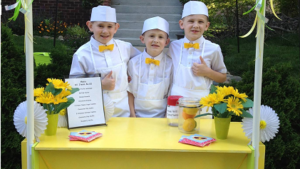 Stop by to help us empower today's youth to be tomorrow's entrepreneurs! Lemonade Day is a free, fun, experiential learning program that teaches youth how to start, own and operate their own business – a lemonade stand. Take a shopping break and grab a refreshing drink at stands throughout Town Square.

Sugarland Town Square
Located at Highway 6 and U.S. 59
Sugar Land, TX 77479
Directions (Map)
281-242-2000


Sugar Land Superstar Finale
Saturday, July 17, 2021 7:30 pm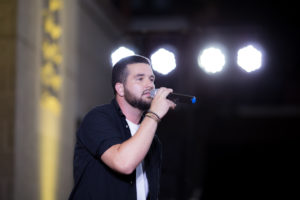 This live vocal battle show is 16 years and running, so grab your lawn chairs and head to the Plaza to enjoy music from some of the most talented singers in Fort Bend County. YOU get to help us choose the winner by text voting!

Sugarland Town Square
Located at Highway 6 and U.S. 59
Sugar Land, TX 77479
Directions (Map)
281-242-2000
The Art Museum of Texas
@Sugraland Town Square
Established in 2020, Art Museum TX is a not-for-profit institution in Fort Bend County,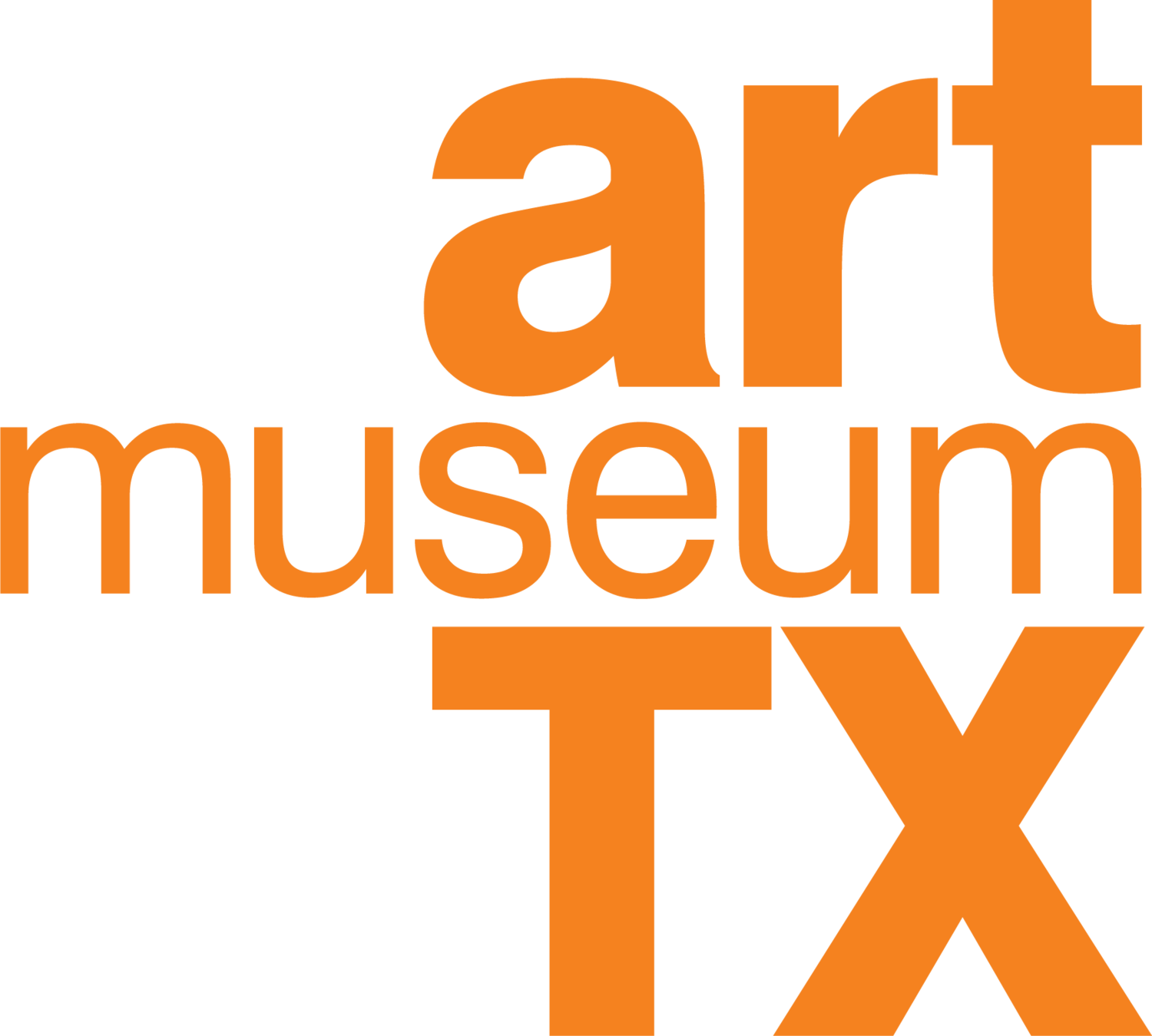 Texas, dedicated to presenting the region's contemporary art to the public. Art Museum TX provides an interchange for visual arts of the present and recent past, presents new directions in art, strives to engage the public, and encourages a greater understanding of contemporary art through education programs.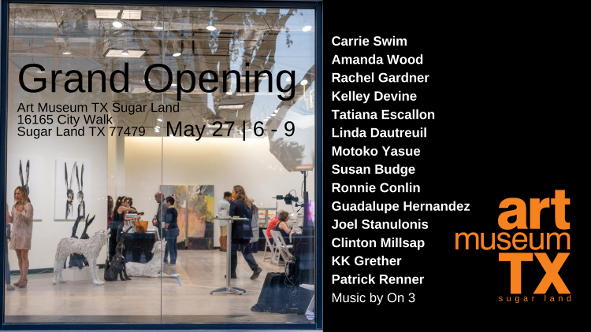 Art Museum TX is a museum dedicated to reaching our Fort Bend area population from one end of the region to the other, reaching throughout the surrounding areas and growing a wider audience. Art Museum TX is introducing art to so many. We bring art to YOU by opening our art space where YOU already frequent! We are in THE NEIGHBORHOOD!
Art Museum TX
16165 CITY WALK
SUGAR LAND TX 77479
Directions
Admission Free
Suggested Donation $5.00
Houston's Online Weekend Entertainment Guide
Looking for that Saturday weekend event and can't find it
try our custom "Google Search"