Weekend Saturday is updated continuously


Pancho Barraza
@Houston's Arena Theatre
Saturday 7/24/2021 8:30 PM

Singer/songwriter, Francisco Javier Barraza Rodríguez aka Pancho Barraza, became involved in Mexican traditional music after moving to Mazatlán and joining Banda San Sebastian and Banda Camino. This weekend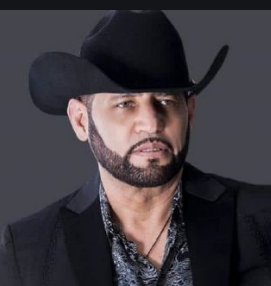 the native Mexican makes his way to Houston's Arena Theatre.
He became los Recoditos' leading singer in 1991, playing along with brothers Miguel, Víctor, and Silvano Sarabia, Poncho Lizarraga, and Enrique Valdez. In 1995, Pancho Barraza began his solo career, making his debut with an album that was recorded along with Banda Santa María.

Houston Arena Theatre
in Arena Towers
7326 Southwest Fwy
Houston, TX 77074
Directions (Map)

Houston Astros vs. Texas Rangers
Major League Baseball at Minute Maid Park
More information at www.astros.com
Sat Jul 24, 2021 6:10 PM
Saturday 7/24/2021 9:00 PM
Born and raised in the swamps of Louisiana, writing and playing music since the tender age of eight, Brock Thornton aka Boogie T, has come a long way to bring the low end. His southern roots, the cradle of soul, make themselves heard in his music.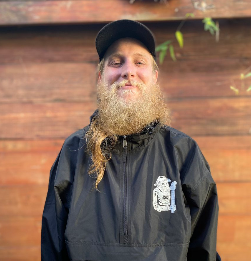 Electro Funk, Dubstep, Riddim – whatever you want to call it – for Boogie T, it has always been about entertaining. Whether singing, rapping, playing guitar/keys/bass, DJ'ing or producing, Boogie T's goal is simple: make great music and connect with people by taking risks and pushing boundaries.
Boogie T dropped his debut EP on Ganja White Night's label, Subcarbon Records back in 2017, snagging a top 10 spot on iTunes' Electronic Album chart. Since then, he has released with Atlantic/Big Beat, Circus Records, SMOG Records, All Good Records, and more massing millions of streams.
In 2018, Boogie T launched his ownn record label, Drama Club Recordings, with a mission to deliver his own music to his fans, as well as signing tracks from some of his favorite artists in bass music. He has released a plethora of music since, such as his remix package, "2KFO", and Hip Hop project, "Sweet T EP."
In June of 2018, Boogie T premiered his live band BOOGIE T.RIO, composed of hometown bandmates Andrew 'Yano' Yanovski on keys and Frank 'Animal Drums' Castro on percussion. The positive response was immediate, and BOOGIE T.RIO has gone on to release three EPs and perform at Electric Forest, Voodoo Fest, Red Rocks, and most recently headline a 50+ stop national bus tour during winter 2019.
Recently playing across the country on his headline tours with GRiZ, Rezz, Zeds Dead and back in 2019 toured with his close friends, Ganja White Night. He has previously graced the stages with his guitar at Bonnaroo, Coachella, Lollapalooza, Red Rocks, EDC Vegas, and Okeechobee.
Houston's Got Bollywood
@Miller Outdoor Theatre
Saturday 7/24/2021 8:30 PM
Bollywood is Hindi cinema, formerly known as Bombay cinema. It's the Indian Hindi-language film industry that is still based in Mumbai (formerly Bombay). The term is a portmanteau, a word blending the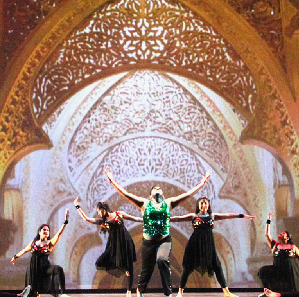 sounds and combining the meanings of two others "Bombay" and "Hollywood". The Bollywood industry is related to Cinema of South India and other Indian film industries, making up Indian cinema—the world's largest by number of feature films produced every year. The subcontinen has the largest film going customer base in the world. India's estimated population in 202 was 1.3 billion.
This weekend Miller Outdoor Theatre takes us on "Adventures in Motion Pictures" what the presenters are calling a spectacular canvas, showcasing the imaginative elements of a magical life in Bollywood Movies through its music, languages, art and cultural festivals of India, in true Bollywood dance theatre style. The adventure reveals itself through 4 mesmerizing acts, with a wide range of foot tapping melodies, elaborate costumes in vibrant colors, innovative choreography showcasing local talent, mind blowing visuals combined with magical lighting and sets, woven together in a spectacular Bollywood Production
Act 1: Café India: this act takes you on a musical journey through the diverse soundscapes of Bollywood
Act 2: Lingorama – This act showcases dances in Bollywood depicting the multilingual tapestry of Indian Culture
Act 3: L'arte Indian –The passion expressed through a magical imagination in ancient sculptures, paintings and places of India.
Act 4: Colors of India – This Act true to its title celebrates the various Festivals of India

Miller Outdoor Theatre
Hermann Park
6000 Hermann Park Drive
Houston, TX 77030
Directions (Map)
(832) 487-7102
A Conversation with
Bruce Campbell
following a screening of The film Evil Dead
@Bayou Music Center
Saturday 7/24/2021 7:00 PM

This weekend actor Bruce Campbell at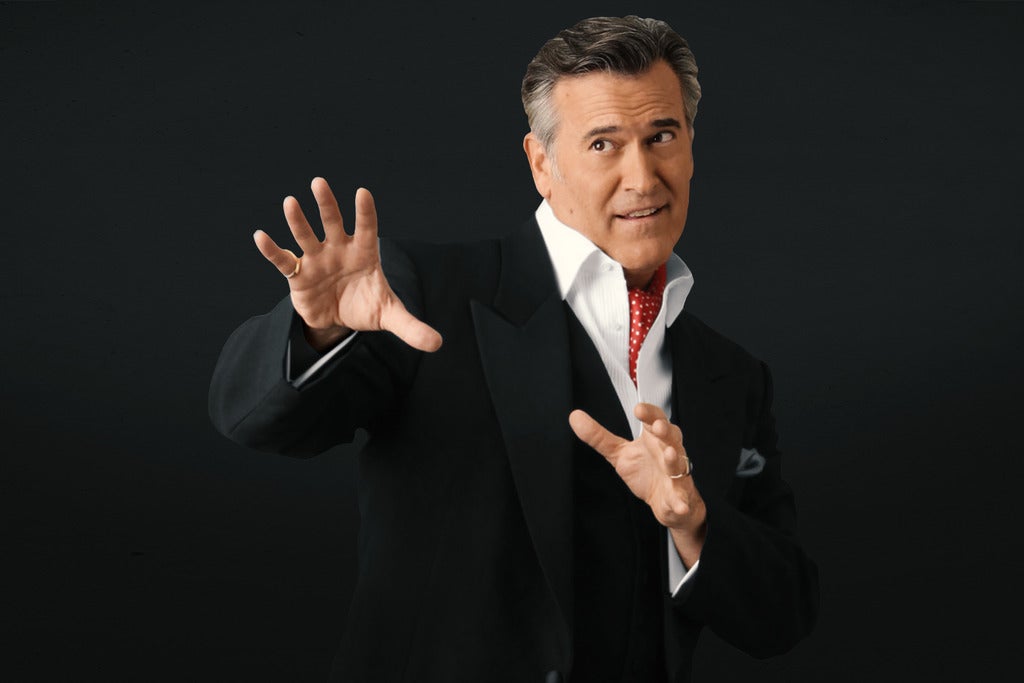 LiveNation's Bayou Music Center talking about the film franchise "Evil Dead".

A new film in the franchise, titled Evil Dead Rise, is set to release in 2022 on HBO Max with Lee Cronin serving as writer and director, Alyssa Sutherland and Lily Sullivan starring, and Tapert, Campbell, and Raimi serving as producers.
Evil Dead is an American supernatural horror film franchise created by Sam Raimi consisting of four feature films and a television series. The series revolves around the Necronomicon Ex-Mortis, an ancient Sumerian text which wreaks havoc upon a group of cabin inhabitants in a wooded area in Tennessee.
Bayou Music Center
in Bayou Place
520 Texas Ave
Houston, TX 77002
Directions (Map)
Phone: (713) 230-1600


Cocoa Brown
Terry Hodges
Tony Tone & Sean Jones
@HOB Houston

Saturday 7/24/2021 8:00 PM
T. Hodges Presents through LiveNation a tour of "Now That's Funny" featuring Coco Brown, Terry Hodges, Tony Tone and Sean Jones. The comedians make their way to LiveNation's HOB Houston outlet in GreenStreet. This will be night two of their tour.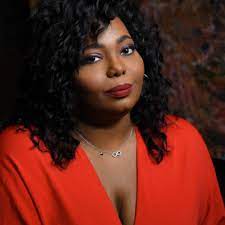 CoCo Brown began as an advertising associate for Ringling Bros and Barnum & Bailey Circus and a writer for various sketch comedy shows proved confining for the dynamic performer. She honed her writing and creativity to pursue her dream of being astand-up comic. A decade later Brown has obviously mastered the art of comedy.
New Orleans native and Dillard University graduate, Terry Hodges is one of the most influential stand-up comedians around country. Hodges' bio reads, he has paved the way for most of the upcoming comedians to this day. He has toured the states and internationally as a comedy Host with artist such as Luther Vandross, Patti Labelle, Anita Baker, Boys to Men, O-Jays, Frankie Beverly and many many more.
Anthony Luewellyn, aka, Tony Tone says his bio, wasted little time displaying the multitude of abilities that would eventually make him one of the most well rounded and respected comics.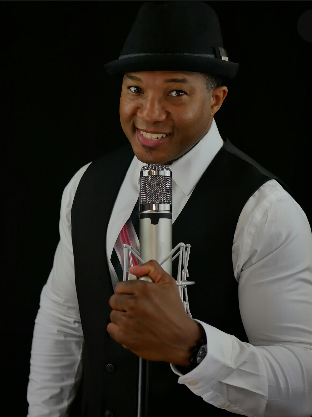 The comedian was the "Ring Master" (emcee) for Universoul Circus, aka, "Hip-Hop under the Big Top. The New York Times raved about Tony's performance declaring, "he delivers ad libs…that a lesser professional would milk to hard.

Multi-talented comedian and dancer Sean Jones, rose to fame by making short comedy videos for his Vine account. Jones then made a name for himself competing as a dance duo on the ninth season of America's Got Talent. He finished with more than 40,000 followers on Vine.
Lindsey Stirling
with Kiesza
@The Cynthia Woods Mitchell Pavilion
in The Woodlands
Saturday 7/24/2021 7:00 PM

Combining her love of classical music with electronic dance and hip-hop, California artist Lindsey Stirling violinist and dancer makes her way to The Woodlands this weekend at the Cyntha Woods Mitchell Pavilion.
Mitchell is known for her YouTube cover videos and for competing on the 2010 season of America's Got Talent and quickly became a crossover success after the release of her self-titled 2012 solo debut. As the decade progressed, she issued multiple Top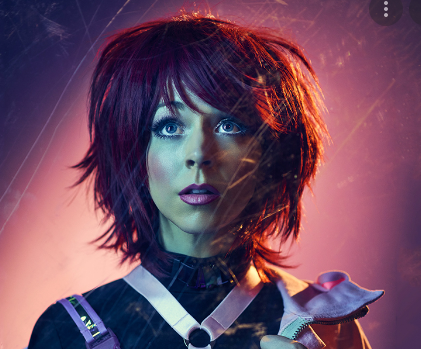 Five, gold-certified albums, including 2014's Shatter Me and 2016's Brave Enough, both of which found her expanding her sound with singers including Lzzy Hale, Dia Frampton, Christina Perri, Rivers Cuomo, and others. Stirling has continued to explore new musical territory, releasing the 2017 holiday album Warmer in the Winter and collaborating with vocalists Amy Lee and Elle King on her chart-topping 2019 album Artemis. In 2020 she joined Avril Lavigne for the song "We Are Warriors" and in 2021 paired with Mako on the song "Lose You Now."

Stirling born in Santa Ana, California grew up in Arizona and began studying classical violin at the age of five. In her teens, she played in a rock band called Stomp on Melvin and competed in the Junior Miss competition, winning the Arizona Junior Miss title. An active member of the Church of Jesus Christ of Latter-Day Saints, she studied therapeutic recreation at Brigham Young University. In 2010, Stirling appeared as the "hip-hop violinist" on NBC's America's Got Talent, in which she showcased her unique performance style of dancing and playing the violin at the same time accompanied by electronic backing tracks. After finishing in the quarter-finals of the show, Stirling began focusing more on filming videos for her YouTube channel. Working with director/cinematographer Devin Graham, she produced a series of videos featuring her in beautiful, evocative outdoor settings or with striking visual accompaniment; one of her videos, "Crystallize," ended up being viewed more than 100 million times. She released her self-titled debut album of all-original material in 2012 through her own Lindseystomp label. The album sold over 200,000 copies in the United States as an independent release, and was certified gold in Germany (selling over 100,000 copies there), Austria, and Switzerland.
Cynthia Woods Mitchell Pavilion
2005 Lake Robbins Drive
The Woodlands, TX 77380
Directions (Map)
(281) 364-3010
In Sugarland this weekend

NOLA Nights Featuring
Ruben Moreno
& the Zydeco Re-evolution
Saturday, July 27, 2021 7:30 PM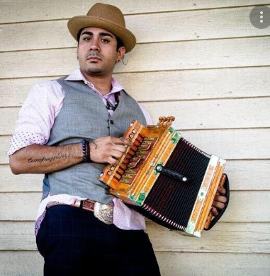 Come out and let authentic New Orleans music take you on a historical journey through the Crescent City tradition with live music from Houston Zydeco sensation, Ruben Moreno and the Zydeco Re-evolution!

Sugarland Town Square
Located at Highway 6 and U.S. 59
Sugar Land, TX 77479
Directions (Map)
281-242-2000


Sunset Symphony
with Vivaldi Music Academy
Friday, July 30, 2021 8:00 PM


It was 23 years ago when Vivaldi Music Academy founder and CEO Zeljko Pavlovic came to the United States, a refugee from his home country of Bosnia, bringing over 200 years of family history in music. Pavlovic played violin for the Houston Symphony for 13 years, but his desire to start a music school did not take hold until it was time for his son to begin taking lessons.
This weekend (Friday, July 30, 2021 ) in the Plaza its a classical music event with a quartet performance courtesy of faculty members from Vivaldi Music Academy!

Sugarland Town Square
Located at Highway 6 and U.S. 59
Sugar Land, TX 77479
Directions (Map)
281-242-2000



Town Square
Tribute Van Halen
Friday, August 27, 2021 7:30 PM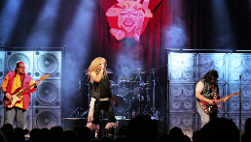 Many music critics credited Van Hlen with "restoring hard rock to the forefront of the music scene", Van Halen was known for its energetic live shows and for the virtuosic talent of its lead guitarist, the late Eddie Van Halen. The band was inducted into the Rock and Roll Hall of Fame in 2007
Get ready to rock! This top-notch Van Halen Tribute Band plays the best of Van Halen and the 80's! The musicfrom the DLR era albums with a few surprises thrown in for the die hard VH fans and other rock and roll cover music and general cover tunes.

Sugarland Town Square
Located at Highway 6 and U.S. 59
Sugar Land, TX 77479
Directions (Map)
281-242-2000


The Art Museum of Texas
@Sugraland Town Square
Established in 2020, Art Museum TX is a not-for-profit institution in Fort Bend County,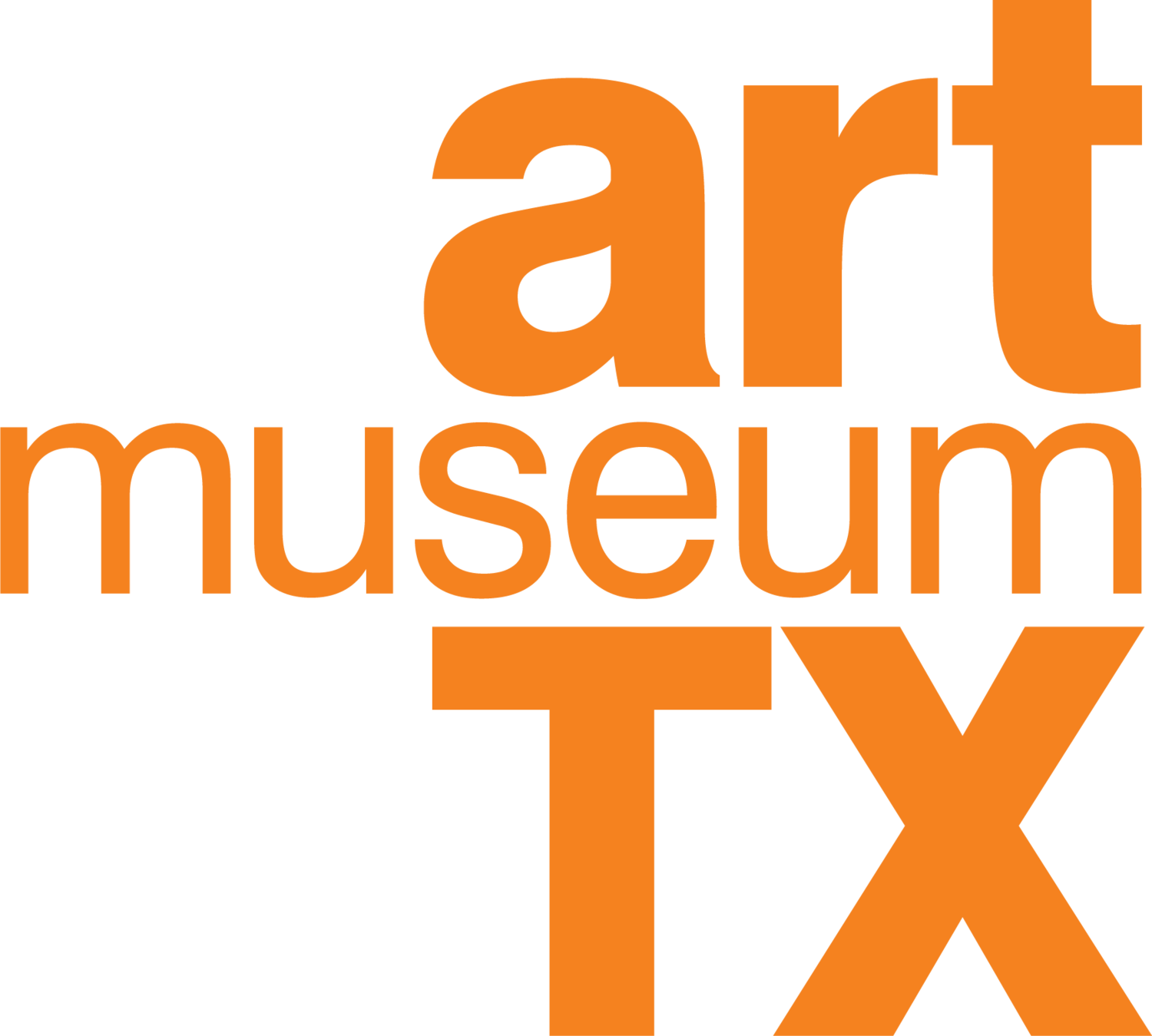 Texas, dedicated to presenting the region's contemporary art to the public. Art Museum TX provides an interchange for visual arts of the present and recent past, presents new directions in art, strives to engage the public, and encourages a greater understanding of contemporary art through education programs.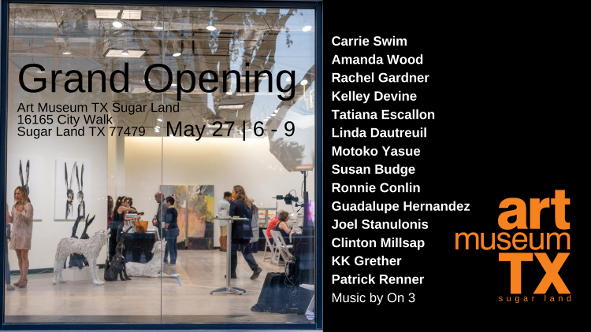 Art Museum TX is a museum dedicated to reaching our Fort Bend area population from one end of the region to the other, reaching throughout the surrounding areas and growing a wider audience. Art Museum TX is introducing art to so many. We bring art to YOU by opening our art space where YOU already frequent! We are in THE NEIGHBORHOOD!
Art Museum TX
16165 CITY WALK
SUGAR LAND TX 77479
Directions
Admission Free
Suggested Donation $5.00
Houston's Online Weekend Entertainment Guide
Looking for that Saturday weekend event and can't find it
try our custom "Google Search"