Weekend Saturday is updated continuously


Dr. Seuss Experience
@George R. Brown Convention Center
Now through Sunday, August 15, 2021
See Below Admission Times

This Seuss-tacular sensory spectacle takes each guest on an awe-inspiring journey through nine different Dr. Seuss books, allowing each visitor a chance to magically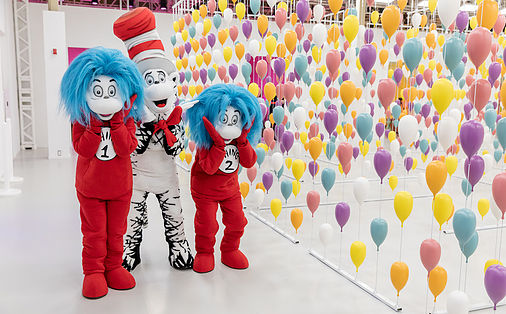 step into the pages of each of the books.
​This Seuss-tacular sensory spectacle takes each guest on an awe-inspiring journey through nine different Dr. Seuss books, allowing each visitor a chance to magically step into the pages of each of the books.This Seuss-tacular sensory spectacle takes each guest on an awe-inspiring journey through nine different Dr. Seuss books, allowing each visitor a chance to magically step into the pages of each of the books. You can swing among Truffula Trees from The Lorax, make your way through a brilliant balloon-filled maze from Oh, the Places You'll Go, stroll through towering clovers listening for Who from Horton Hears a Who, or join the Circus McGurkus! Plus many more super fun surprises. Join us and meet the characters, live the stories, and experience Dr. Seuss like never before in this once in a lifetime experience not to be missed!
Soccer - Houston
Dynamo vs. Real Salt Lake
Major League Soccer at BBVA Stadium. More info at www.houstondynamo.com and www.bbvastadium.com.
Sat Jul 31, 2021 7:30 PM
2200 Texas Ave, Houston, TX 77003
Directions (map)
Lee England Jr.
@HOB Houston
in Foundation Room
Saturday 7/31/2021 8:00 PM
'The Soul Violinist' Endorsed by Michael Jordan, signed by Quincy Jones, and supported by the likes of Sean "Diddy" Combs, Beyonce and Jay-Z; Lee England Jr. has without a doubt paved a unique path as a violinist. Although he is classically trained, he is claimed as "The Soul Violinist," due to his stylistic blend of R&B, hip-hop, and soul. In addition to his mastery of this instrument, he adds viola, cello, bass, guitar, drums, piano, and voice to his arsenal of sound, allowing him to transcend artistic boundaries of traditional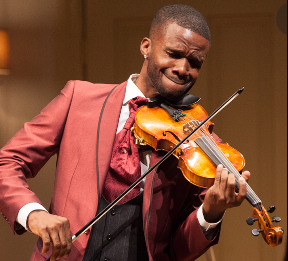 violinists.

In 2009, England cut his elementary school teaching career short to pursue his passion for music by auditioning for MTV's "Making His Band." Captivated by his extraordinary talent, the judges quickly changed the policy of the show to allow "non-traditional" instrumentalists to be considered; as a result, he landed a spot on the show as the sole violinist. Diddy named him the band's "secret weapon," and after gaining recognition from the show, he appeared as a guest performer on Jimmy Kimmel Live and The Mo'Nique Show, performed in concert with Stevie Wonder and Babyface, in addition to opening for rappers Ludacris, Trey Songz, Jermaine Dupri, and Akon. During this time, he was also recruited to produce, compose and star in several BET commercials.
Shortly afterwards, England was invited to tour with R&B singer K'Jon. During a performance at the 2010 All-Star Weekend for Michael Jordan, Spike Lee, Russell Simmons, Dwayne Wade, and Gabrielle Union, K'Jon allowed England to take a five minute solo. England impressed the audience to such an extent that Michael Jordan immediately offered him an endorsement deal with his shoe brand, making England one of the first non-athletes to be sponsored by Jordan. Following the endorsement, England has become a well-known entertainer for a variety of events for athletes such as Chris Paul and Dwayne Wade, camps for LeBron James, and halftime shows in 26 NBA arenas. Most notably, he was commissioned to compose music for, and star in an NFL commercial for Super Bowl XLVII.
Emphasizing his belief in the power of the collective, he regularly performs with his orchestra and continues to educate children through his non-profit "Love Notes, LLC." England is currently writing for his debut album, which reflects his addition of vocals, creating a completely new sound expected to be released late 2021.
You won't want to miss Lee perform LIVE, in the Foundation Room at the legendary House of Blues.

HOB Houston
in GreenStreet
1204 Caroline St.
Houston, TX
(888) 402-5837
Directions (Map)
Jason Mraz
@White Oak
Music Hall
Lawn
Saturday 7/31/2021 7:00 PM
California-based singer/songwriter Jason Mraz's bio says he makes laid-back, melodic pop music with stylistic nods toward folk, jam band music, hip-hop, and soft rock. Since coming to the public's attention with the single "The Remedy (Don't Worry)," Mraz has proven himself to be a reliable pop craftsman whose crowd-pleasing melodies can encompass both cheeky humor and earnest sincerity.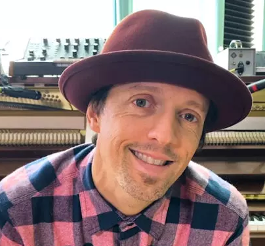 Mraz grew up in Mechanicsville, Virginia with the sounds of the Dave Matthews Band and local roots musicians the Agents of Good Roots. However, it was Mraz's interest and participation in musical theater that served as his first introduction to music. Following high school, he moved to New York to attend the American Musical and Dramatic Academy, but dropped out a year later when he took up the guitar and began to focus on songwriting. Nonetheless, Mraz's training as a vocalist would later show itself on his debut album, which was marked by the pure clarity of his tenor range.
White Oak Music Hall
2915 N Main Street
Houston, TX 77009
Directions (Map)
Phone: (713) 237-0370
Summer Mixtape Series
@Miller Outdoor Theatre
Tonight !
Saturday 7/3/2021 8:30 PM
The Miller Summer Mixtape series is a 3-day, multi-genre, independent music showcase featuring Houston's top local acts. From Jazz to Punk, Reggae to Country, and Indie Rock to pop, music lovers are invited to enjoy their favorite local artists on the Hill under the stars or from the seats!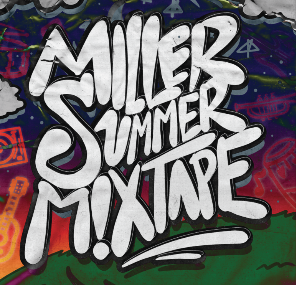 Saturday's performances will feature Raycheal Winters, El Lago, Swimwear Department, and projection artist Input Output!
Miller Outdoor Theatre
Hermann Park
6000 Hermann Park Dr
Houston, TX 77030
Directions click here
(832) 487-7102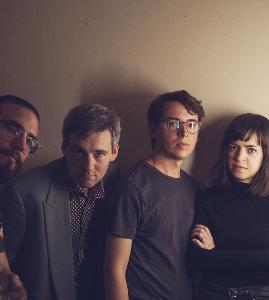 El Lago
EL LAGO is ready to explore new visions. 'Pyramid' intertwines their dream pop and shoegaze beginnings with notes of post-punk and new wave. Out now on Wallflower Records, 'Pyramid' takes bold steps in adding a darker element to their already pleasantly abstracted sound. ​ Gaining much regional support with debut album Colors (2017), EL LAGO opened for Lætitia Sadier of Stereolab, The Black Angels, as well as the main stage at In Bloom Music Festival (formerly Free Press Summer Fest) for Sylvan Esso and more. The band closed out 2019 with a festival set at LEVITATION in Austin, Texas, and is currently writing new material for an upcoming release.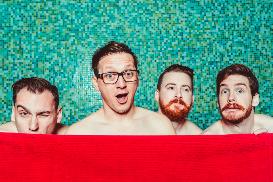 Swimwear Department
Swimwear Department, makes songs about two topics: swimming pools and shopping malls. The Houston, Texas dance-punk band brings party power reminiscent of Electric Six, The Presidents of the United States of America, and The B-52s. Fans frequently join enthusiastic shout-alongs and improvised line dances.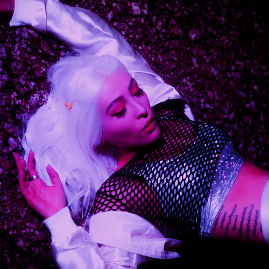 Raycheal Winters
Houston audio/video engineer by day, songwriter and performer by night, Raycheal Winters creates tasty synth pop delights with a bent toward R&B. Her vocal influences include artists of many genres including but not limited to Halsey, Sky Ferreira, LP, Alanis Morissette, Hiatus Kaiyote, Jacob Collier and many others. With a combination of live and programmed instruments Raycheal has performed at a variety of venues including White Oak Music Hall, Warehouse Live, and the House of Blues. Raycheal craves the opportunity to connect with her audience, and she prides herself on sending a positive message through her knee drops on stage and a catchy chorus.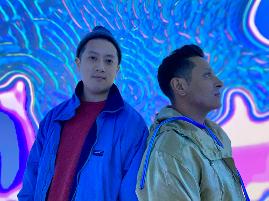 Input Output
Input Output is a creative media lab comprised of Billy Baccam and Alex Ramos. They bring inanimate structures and spaces to life by combining art, science, technology, and architecture with the creative implementation of light and sound. Each bring innovative approaches along with unique human experiences that shape their artistic process. Together, they aim to make their mark on Houston and beyond by partnering with artists, institutions, and events such as Dream Machine, The Health Museum, Art Car Ball, Nuit Blanche, HUE Mural Festival, and Seismique Museum among many others to provide unique and novel experiences for people to enjoy.
This Weekend
@Houston's Improv
July 29, 2021 - August 1st, 2021

Maz Jobrani
Things are Looking Bright Tour
Maz Jobrani, comedian, actor and host of the podcast, Back to School", on the All Things Comedy Network makes his way to Houston's Improv this weekend
Jobrani's new standup comedy special "Pandemic Warrior" is now available streaming on PeacockTV. As an actor, he was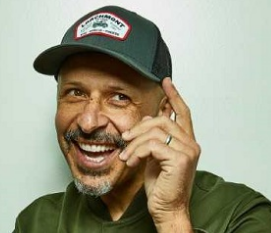 most recently seen playing the loveable "Fawz" on the CBS comedy "Superior Donuts". Jobrani has made many appearances on television's most popular shows including "Greys Anatomy", "Curb Your Enthusiasm", "Better Off Ted", "Last Man standing", and "Shamless". Jobrani is a regular guest on "The Late Show with stephen Colbert" and "The Late, Late Show with James Corden".
He is a regular panelist on NPR's "Wait Wait Don't Tell Me" and has given "TED Talks". He penned the book, "I'm not a Terrorist, but I've Played One on TV", published by Simon & Schuster. Jobrani is the executive producer "Everything Must Change" a documentary about his sister's battle with breast cancer which is currently available on iTunes.
Maz Jobrani: Things are Looking Bright Tour
Thursday 7/29/2021 8:00 PM
Friday 7/30/2021 7:30 PM & 9:45 PM
Saturday 7/321/2021 7:00 PM & 9:30 PM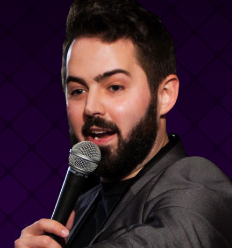 Family Magic & Comedy For All Ages
Carter Blackburn

Sunday 8/2/2021 2:00 PM

Carter Blackburn's magic and comedy creates a memorable afternoon for the entire family! With a mixture of high energy magic, illusions, juggling, sleight of hand, danger, and lots of audience interaction you will want to come back time and time again to experience this showstopping production.
Carter is a seasoned entertainer who has performed for thousands of audiences across the US. He has mesmerized celebrities, athletes, and has even been invited to perform for Congress on Capitol Hill. Today, the Houston Improv is the exclusive venue where you can see his performances.
This show is appropriate for all ages and will leave the adults with as much wonder as the kids.



Nacho Redondo
The Venezuela funny guymakes his way to The Improv with a Sunday evening show. Nacho is known for his comedy and his popular podcast, "Escuela de Nada,"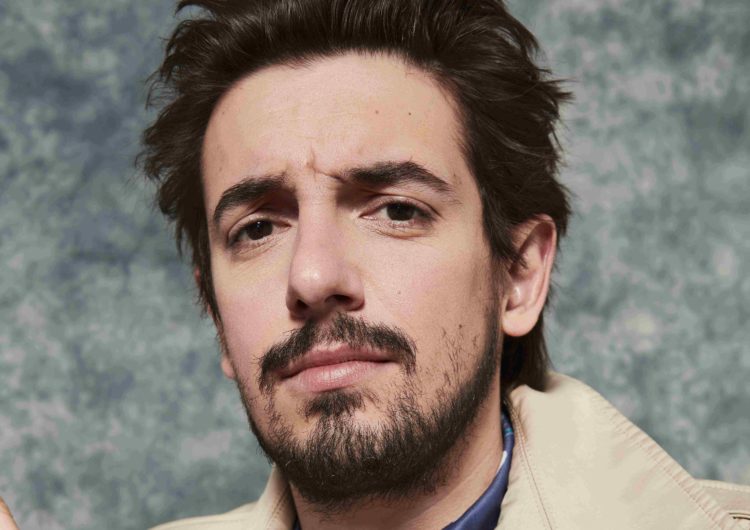 His show, "Discapacitado," es un show de stand-up de una hora donde, más allá de pretender ser el poster-boy de la causa de la libertad de expresión en el mundo de la comedia, dobla las apuestas y despliega un universo repleto de humor negro sin concesiones, donde la censura no es una variable en juego... donde callarse para no incomodar no es una posibilidad.
Sunday 8/1/2021 7:30 PM
In Sugarland this weekend

Sunset Symphony
with Vivaldi Music Academy
Friday, July 30, 2021 8:00 PM


It was 23 years ago when Vivaldi Music Academy founder and CEO Zeljko Pavlovic came to the United States, a refugee from his home country of Bosnia, bringing over 200 years of family history in music. Pavlovic played violin for the Houston Symphony for 13 years, but his desire to start a music school did not take hold until it was time for his son to begin taking lessons.
This weekend (Friday, July 30, 2021 ) in the Plaza its a classical music event with a quartet performance courtesy of faculty members from Vivaldi Music Academy!

Sugarland Town Square
Located at Highway 6 and U.S. 59
Sugar Land, TX 77479
Directions (Map)
281-242-2000


Bands For Good Concert Featuring
The Chris Castaneda Project
sponsored by Sewell Audi Sugar Land
Friday, August 6, 2021 7:30 PM
Grab your lawn chairs and head to the Plaza for some live music from The Chris Castaneda Project. The Chris Castaneda Project plays with an intensity that can only be described as "Electrified". Their music is Texas blues roots mixed with funk, rock, r&b...soul music. Band Members Terence Allen - Keyboards, Vocals Raul Hernandez - Bass, Vocals Daniel "D-Rok" - Sandoval - Drums Noah Alvarado - Trumpet, Vocals Chris Castaneda - Guitar, Vocals CD: Church 4 Lovers song tit
Sugarland Town Square
Located at Highway 6 and U.S. 59
Sugar Land, TX 77479
Directions (Map)
281-242-2000



Town Square
Tribute Van Halen
Friday, August 27, 2021 7:30 PM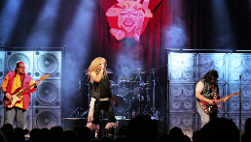 Many music critics credited Van Hlen with "restoring hard rock to the forefront of the music scene", Van Halen was known for its energetic live shows and for the virtuosic talent of its lead guitarist, the late Eddie Van Halen. The band was inducted into the Rock and Roll Hall of Fame in 2007
Get ready to rock! This top-notch Van Halen Tribute Band plays the best of Van Halen and the 80's! The musicfrom the DLR era albums with a few surprises thrown in for the die hard VH fans and other rock and roll cover music and general cover tunes.

Sugarland Town Square
Located at Highway 6 and U.S. 59
Sugar Land, TX 77479
Directions (Map)
281-242-2000


The Art Museum of Texas
@Sugraland Town Square
Established in 2020, Art Museum TX is a not-for-profit institution in Fort Bend County,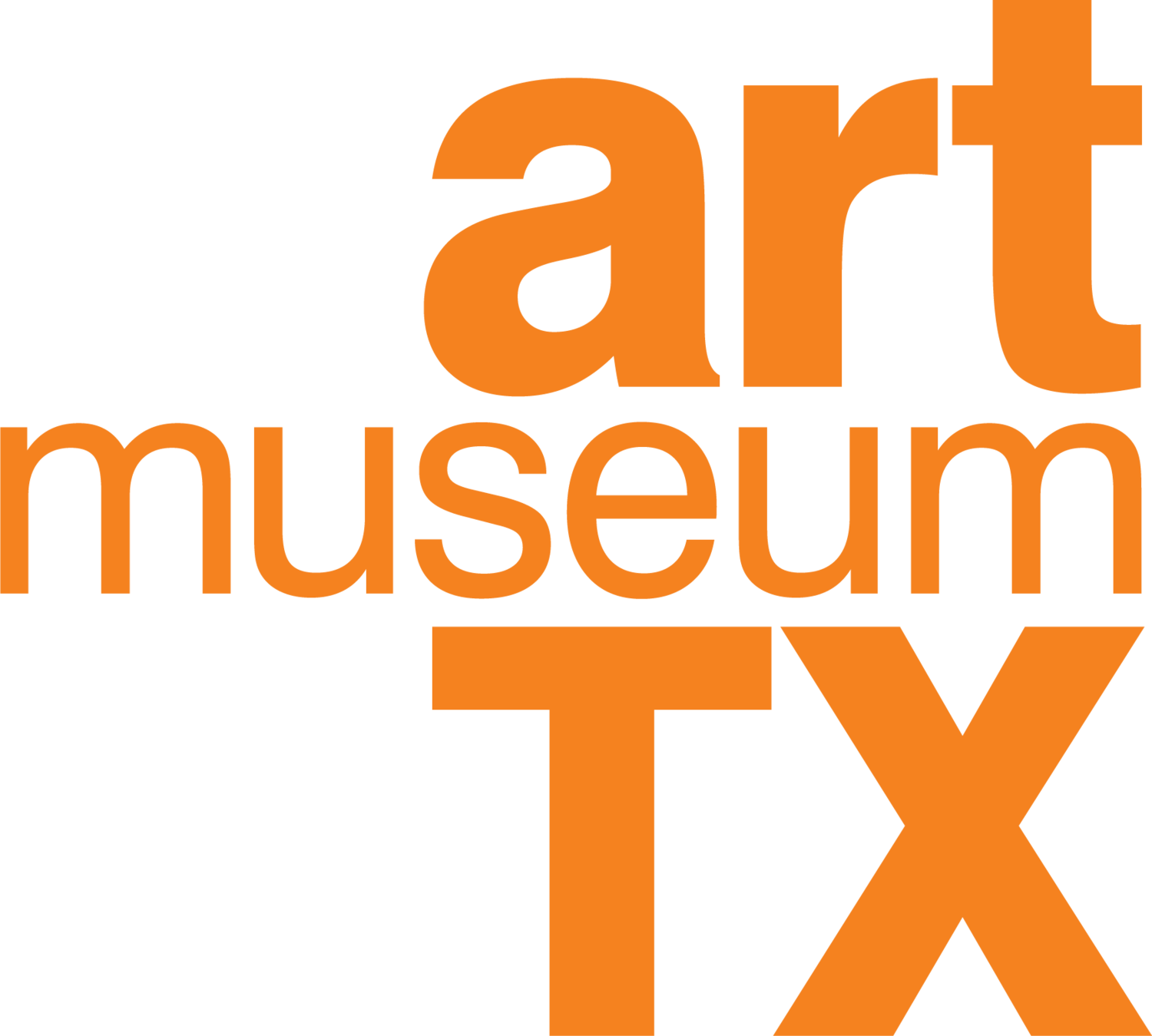 Texas, dedicated to presenting the region's contemporary art to the public. Art Museum TX provides an interchange for visual arts of the present and recent past, presents new directions in art, strives to engage the public, and encourages a greater understanding of contemporary art through education programs.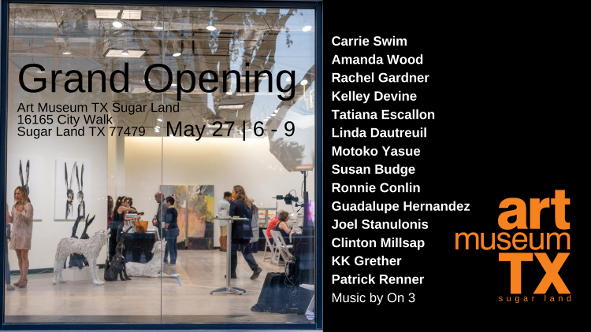 Art Museum TX is a museum dedicated to reaching our Fort Bend area population from one end of the region to the other, reaching throughout the surrounding areas and growing a wider audience. Art Museum TX is introducing art to so many. We bring art to YOU by opening our art space where YOU already frequent! We are in THE NEIGHBORHOOD!
Art Museum TX
16165 CITY WALK
SUGAR LAND TX 77479
Directions
Admission Free
Suggested Donation $5.00
Houston's Online Weekend Entertainment Guide
Looking for that Saturday weekend event and can't find it
try our custom "Google Search"